Hits: 320
Last weekend of September was spent in gorgeous Austrian Alps because we wanted to celebrate my boyfriend´s birthday in a very special way. Therefore, the group of 3 Slovaks, 2 Canadians, 2 English and 1 Turkish gathered in Bratislava and set off for incredible weekend journey in the surrounding of the lake Traunsee with purpose to stay overnight in the mountain cottage Gmundner Hutte at the peak Traunstein.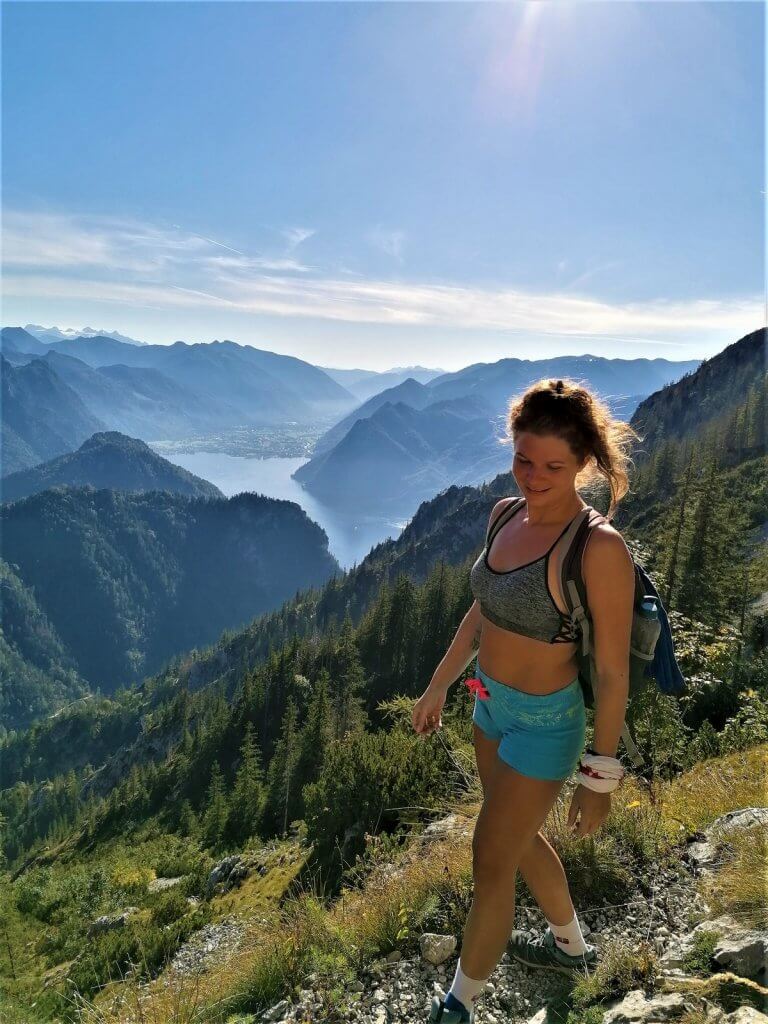 Gmundner Hutte is located at 1666m above sea level with breath-taking views over the lake Traunsee. It is only few meters from the highest mountain peak on the east bank of Traunsee in the district Gmunden, Austria called Traunstein (1691 meters).
Keep in mind that town Gmunden is located around 320 km from Bratislava and around 75km from more famous Salzburg and from there you need extra 15 mins by car to get to the start of the hiking trail. 
To get to the Gmundner Hutte you can use one of three possible official options which will be described below.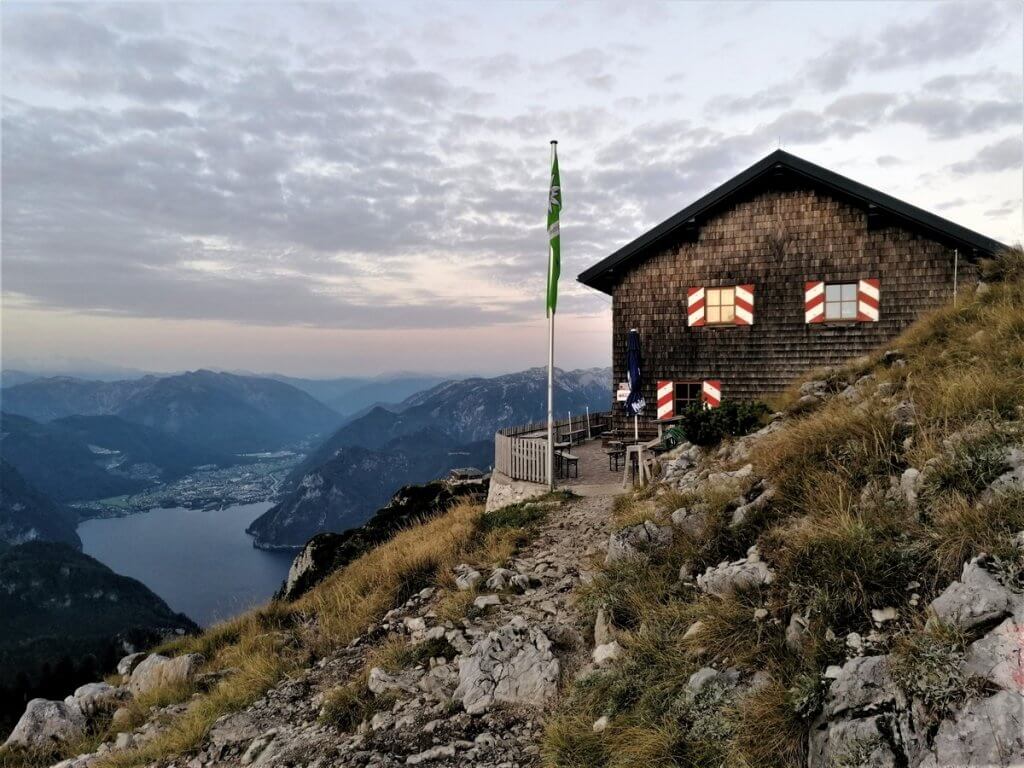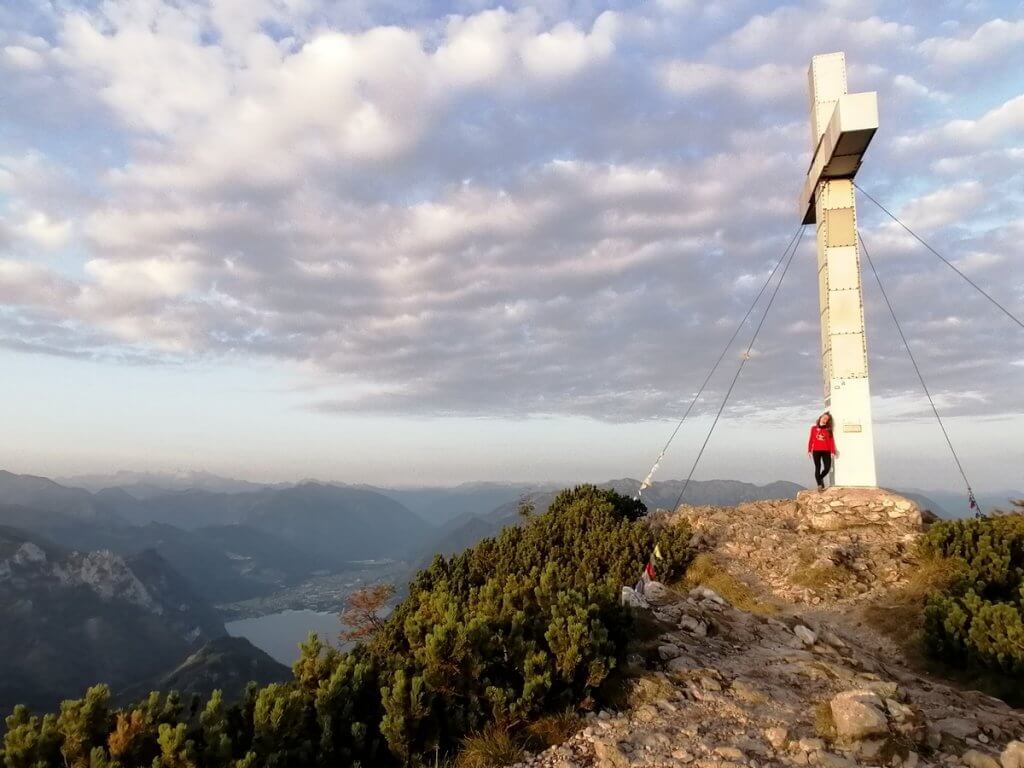 Ascend and descend to Gmundner Hutte
To get to the Gmundner Hutte you can use one of three ways:
1. Hans-Hernler-Steig (moderately difficult cable route, harness and helmet is a must)
2. Naturfreundesteig (medium hard cable route, harness & helmet are recommended)
3. Mairalmsteig (marked, easier than the other two but still with some steep passages)
We decided to ascend and descend the same trail via Mairalmsteig as most of my crew was afraid of heights and didn´t have a lot of hiking experience. Me personally, I would ascend via Naturfreundesteig and descent via Mairalmsteig.
It took us above 4 hours to get from our starting point (Ramsau guesthouse at Traunsee) and we ascended bit over 1200 meters of elevation.
First 90 mins were quite easy, nice walk around Traunsee lake with minimum of elevation. Then at Kaisertisch crossroad we started steep ascend towards Gmunder Hutte via Mairalmsteig. It took more than 2 hours and path was full of ladders and some parts were accompanied by ropes. On the way down next day we had to be extra careful and our knees were definitely in some pain.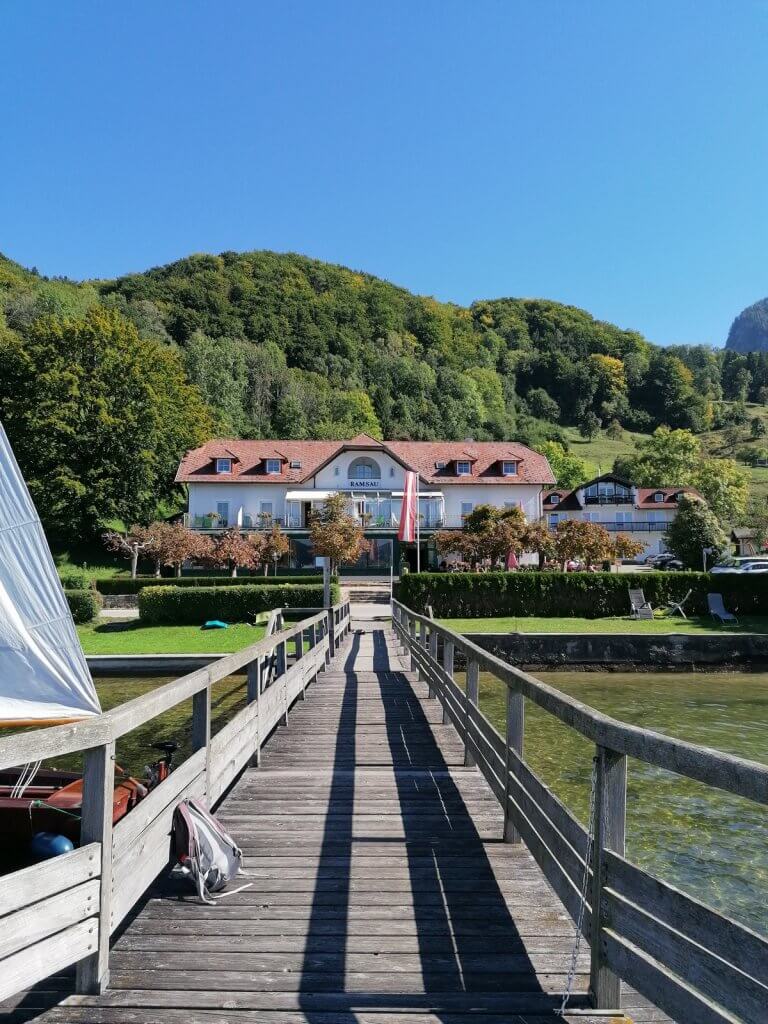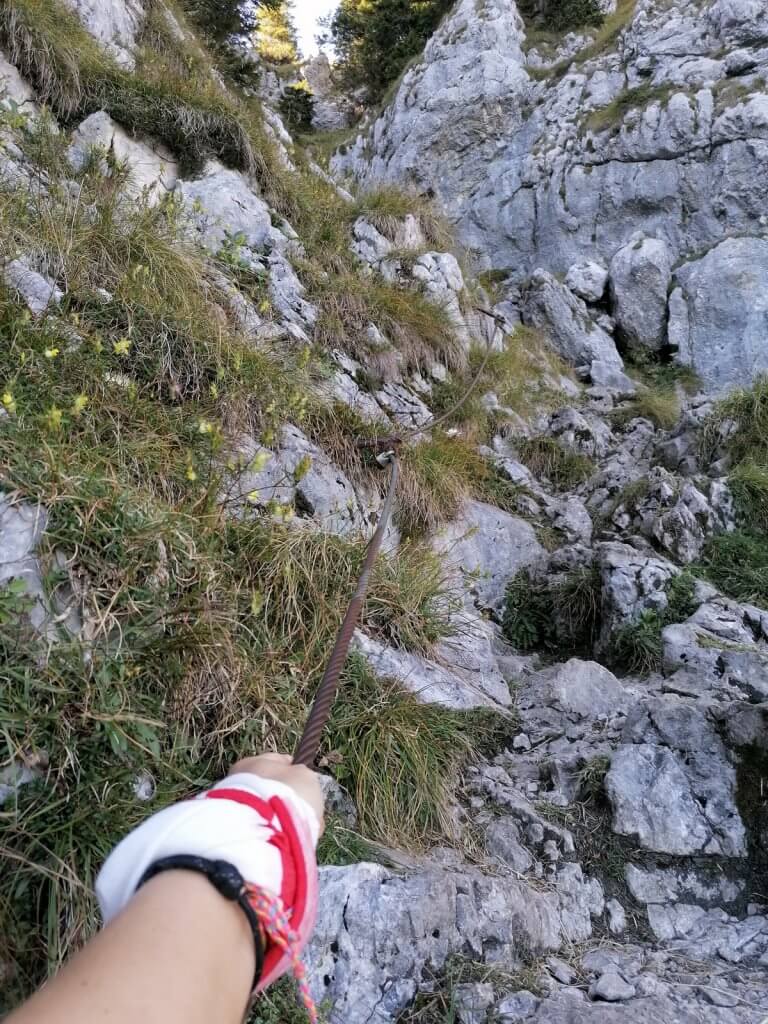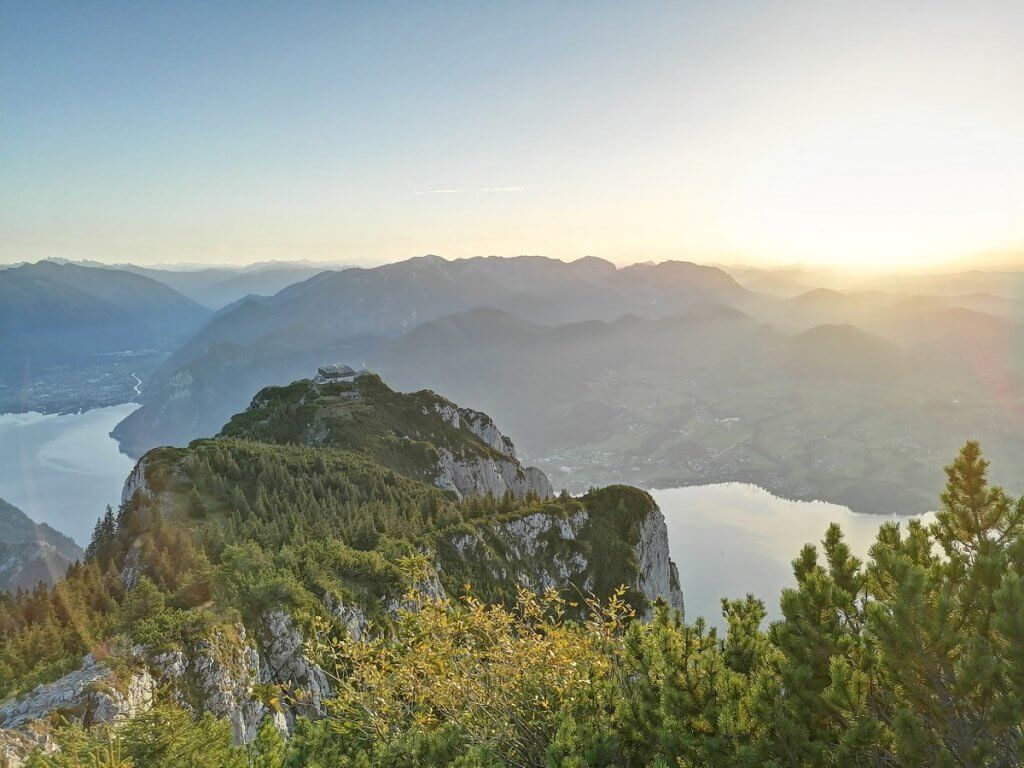 Budget for Gmundner hutte trip
Such a weekend can be super cheap or super expensive. It solely depends on you and your preferences and priorities.
Accommodation at Gmundner hutte can be from 10 euro per night to 28 euro per night. Check the prices HERE.
Food price at the cottage may vary as well. Breakfast for around €10, soup €4, main courses (non-veggie and veggie) around €14. Or you can bring your own food supplies and save money if needed. And one large beer costs around €4,50. Our bill was around €100 only for beers – heave beer drinkers!
Regarding the transportation, you can either travel by trains to Gmunden town and take a taxi closer to the starting point or more preferably drive your own/rented car. We were unlucky to find proper available parking spot close to the start of the trail but we managed to park our cars at Ramsau guesthouse (around 1,7km from the starting point) for a fee €10 per car.
Be aware that parking lot at the starting point allows you to stay there only for three hours!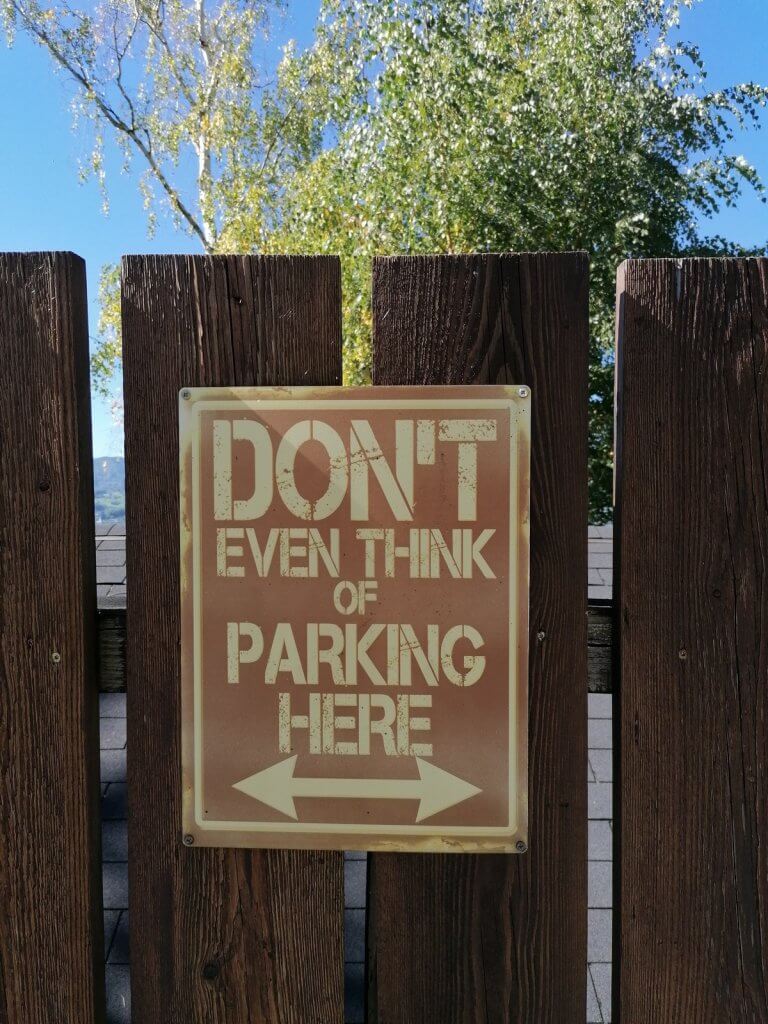 Extra activities at such weekend escape
On the way back to Ramsau guesthouse we took nice break at one of many little beaches at Traunsee lake where we refreshed ourselves in pretty cold around 16-degree water and sunbathed for a while.
There is also an option to take a little ferry boat trip and travel from one part of the lake to another (Ramsau guesthouse is one of such stops) and if we had more time, I would be definitely into that.
On the way back home to Bratislava we stopped in city of Linz for traditional Austrian lunch – schnitzel with potatoes and cranberry jam. Restaurant we were is called Stiegl-Klosterhof, price of the meal was €13,50 and it was truly delicious with nice environment and vibes.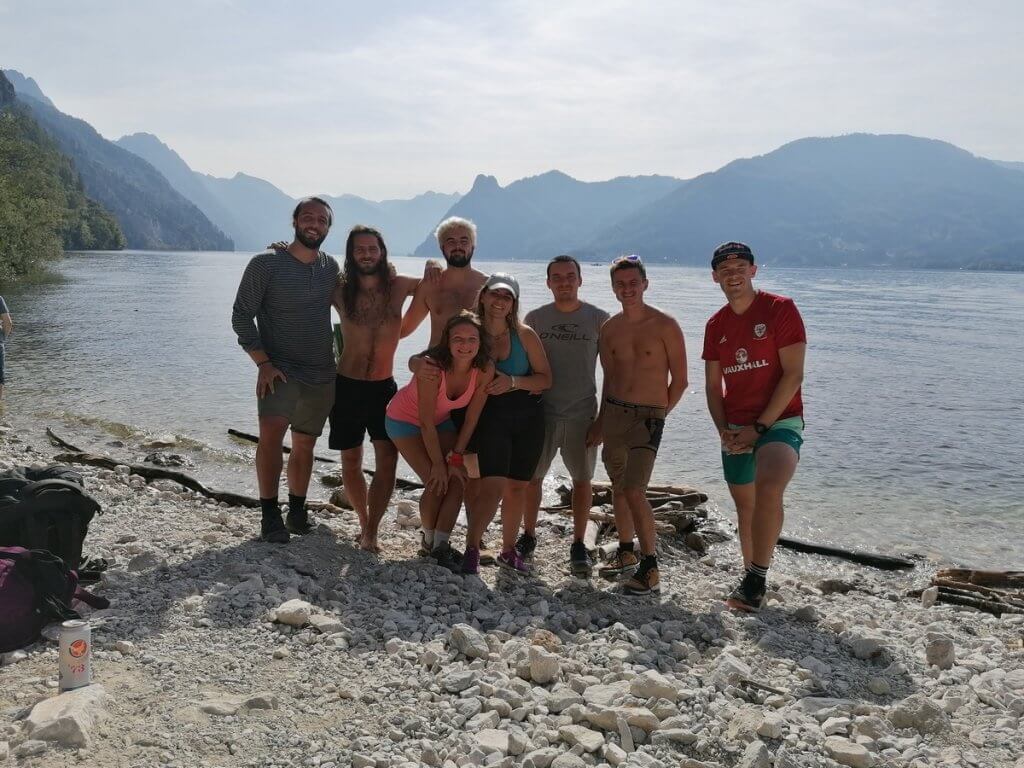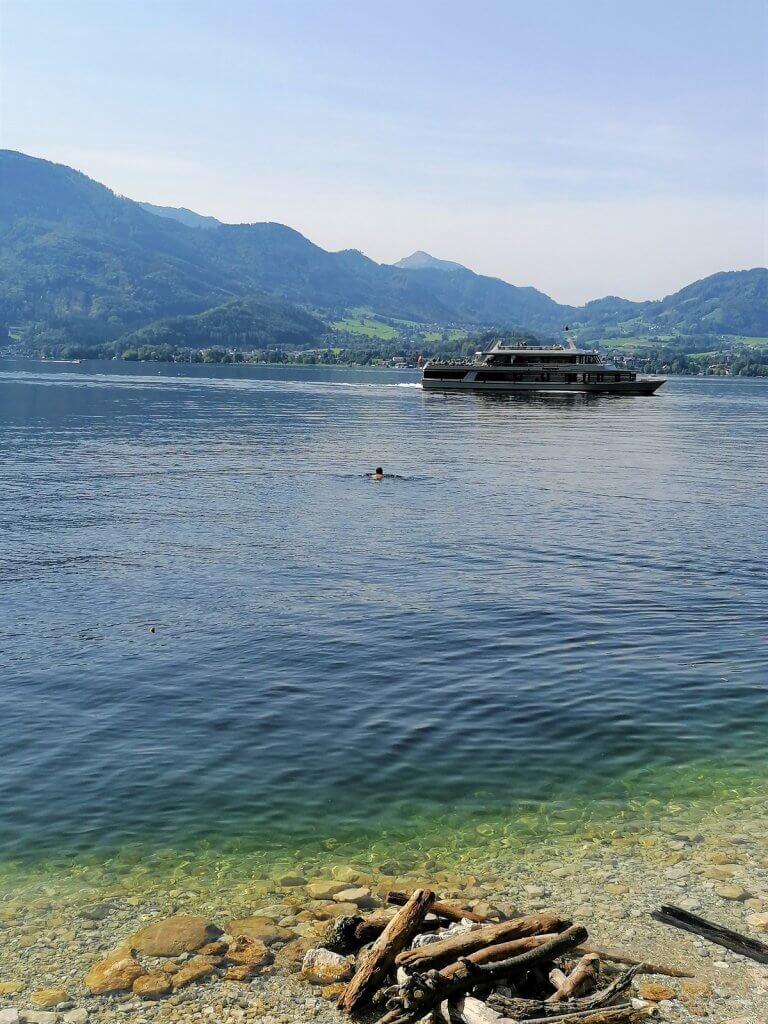 Final Tip for Gmundner Hutte weekend
Don´t forget to wear proper clothes and hiking shoes, enough water (although there was one nice clean water stream on the way up via Mairalmsteig), snacks and plenty of good energy. And yeah be fit and healthy for such hike! ?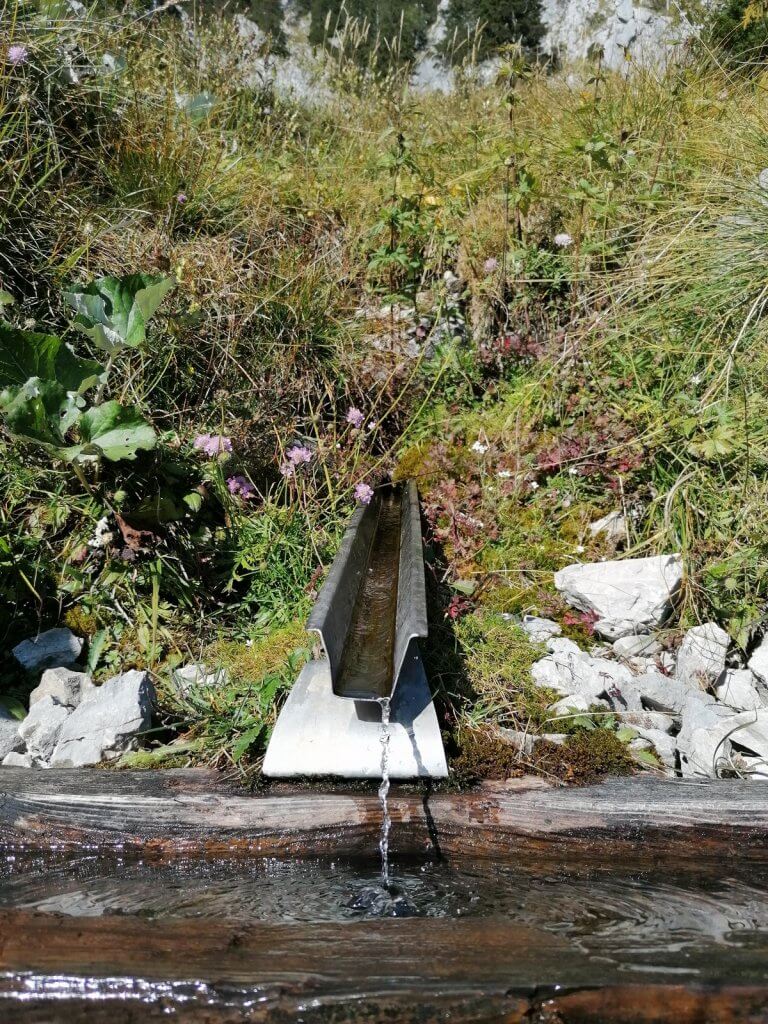 If you wish to receive my latest articles on your email and find more inspiration – sign up below.
And if you liked the article and you want to contribute for my future MiliMundo travels, don´t hesitate and do it now.
And if you are interested in articles on CENTRAL AMERICA – click HERE. On SOUTH AMERICA click HERE. And more articles about my beloved SLOVAKIA, then click HERE.
Please follow and like us: