Hits: 31280
COUCHSURFING can be the best way for travelling and meeting locals, however, it might be full of psychopaths and people who shouldn´t be part of it.
Before I get to the main point of this article, I would like to explain the term "COUCHSURFING" for those who have never heard about it or don´t know a lot about this amazing way of travelling.
Technically, couchsurfing is hospitality and social networking website which enables people create their profiles and realize their travel plans based on exchanging cultures by hosting or being hosted by people who love travelling.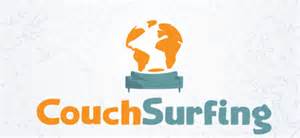 Less technically, couchsurfing (CS – my abbreviation), is an amazing way how to travel more cheaply and meet local people who offer their houses to travellers for free. More simply, CS is a website which allows total stranger to crash at another total stranger´s place while travelling, and for free! Do you ask yourself why the hell would someone do that?! Well, the answer should be following: "to meet new people, to exchange cultures, to learn and experience something new, to help people who need it, to show the best of their cultures, to teach about their habits and traditions, to promote their countries, and much more…".
BASIC RULES/ADVICE IN COUCHSURFING:
CS is about exchange of knowledge from different cultures, sharing useful travel tips and helping each other – it is NOT about MONEY!
spend as much time as possible with your CS host and/or couchsurfer – don´t use CS as free accommodation only, otherwise you better stay in hostel
learn and accept advice from your CS host – the best way how to learn about local culture is from your CS host
accept rules of your CS host – he/she is the one opening the door of his/her house for you so be tolerant and respectful (privacy, cleanliness, …)
don´t take help of your CS host for granted, always try to do something in return as a symbol of your gratitude
WHAT CAN BE GIVEN TO YOUR CS HOSTS TO SHOW YOUR GRATITUDE:
basic rule – NEVER give money – otherwise it wouldn´t be real couchsurfing experience
bring them something small from you country – postcard, magnet, some typical drink …
cook for them some specialty from your country
if you can´t cook (my case), you can invite them for lunch/dinner
share with them your funny travel stories, useful travel tips, give them some inspiration
» there is always a way how to show gratitude to your CS host, simply imagine what would make you happy if you were the host! J
WHAT TYPE OF ACCOMMODATION YOU CAN GET FROM YOUR CS HOST:
luxurious private room with double bed, private bathroom and balcony with view over the ocean (this is an IDEAL case and happened to me only once 😉 )
private room with single bed (still good but not that often to happen)
couch in the living room with some lack of privacy (happens often)
shared room with your CS host but sleeping in separate bed (happens very often)
shared room with your CS host but sleeping in the same bed (happened to me more than once – can you imagine sleeping with a stranger in one bed? Well, now I can say I can 😀 )
shared room with your CS host and many other couchsurfers sleeping on the mattresses on the kitchen floor or wherever the space allows it (does not happen that often but I have been through such experience as well 🙂 )
» it actually does not matter where you sleep, but people, more specifically your CS host matters – if you are with right people, you shouldn´t care whether you sleep in dirty place full of cats while having allergy on them, simply enjoy that moment of your travelling with right person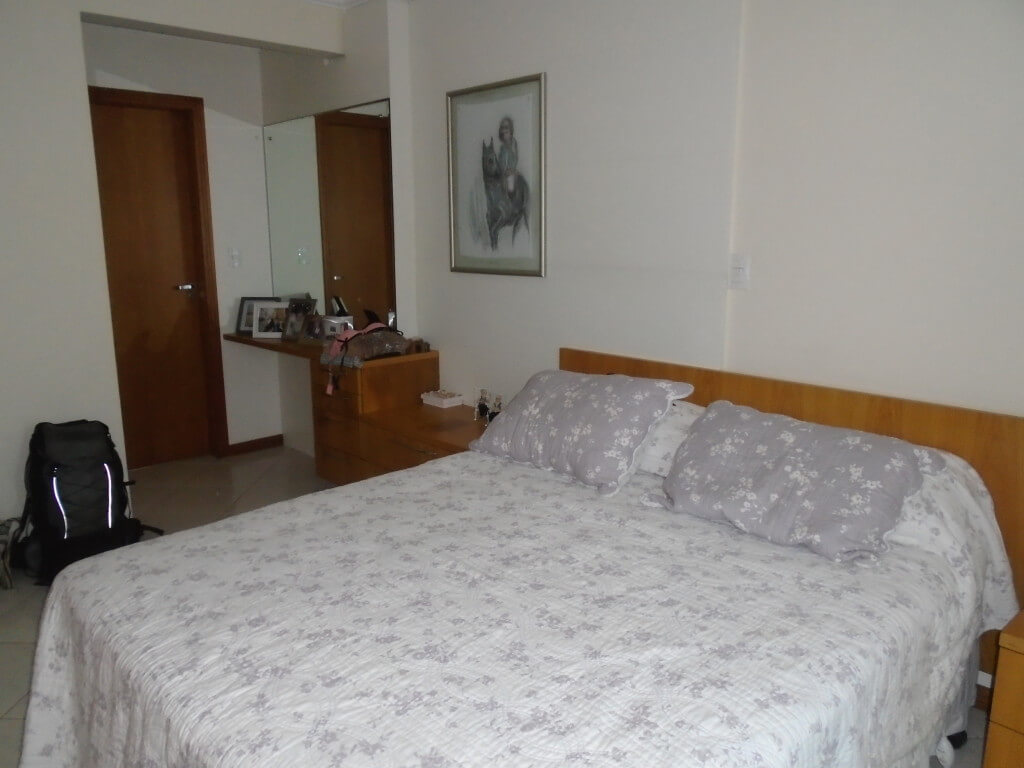 4 TYPES OF CS HOSTS (based on my personal experience):
Type n. 1 – the real CS host and best one – real open-minded traveller whose intention of CS is to help travellers, give them useful travel tips and show them the best of their culture
Type n. 2 – the introvert one – quiet, introvert and shy type who wants to improve his/her social life by CS. This type is looking for some inspiration and maybe courage to start travelling, too. But still is very helpful and wants to give you the best CS experience.
Type n. 3 – the one who mainly wants to have sex – there are some CS hosts whose main CS intention is to have a sexual encounter with a couchsurfer. This type looks for new excitement and hopes that his/her future couchsurfer is a person who he/she will to get laid with. It shouldn´t be part of the CS, but unfortunately, it happens.
Type n. 4 – psychopaths – Yeah, it doesn´t sound good but honestly you have to be very careful with selection of your CS host. Fortunately, nothing happened to me (though I met some people who didn´t have everything all right in their heads) but I have also heard some stories which shouldn´t be part of couchsurfing. Hosts taking pictures of naked and drugged couchsurfers, asking for threesome with their partner, etc …
» be careful with the selection of your CS host. Your whole CS experience mainly depends on CS host and not only on place he or she stays in
HOW TO AVOID TYPE n. 3 and 4:
always read whole profile of your future CS host and all references (positive, negative, neutral) from previous couchsurfers
stay in touch with your future CS host on FB, whatsapp, or any other means of communication some time before coming to his/her house – to get to know him/her little bit better
contact the previous couchsurfer who already stayed at this CS host´s house – ask him/her for advice if needed
check CS host´s profile on FB, LinkedIn, twitter – do some basic background check
listen to yourself – if something inside of you, your so called 6th sense tells you not to go there, then don´t!
»  following these basic steps may help you avoid CS hosts who actually shouldn´t be in CS at all but on the other hand, you never know what may happen, therefore, be always careful and listen to yourself!
I would like to emphasize that most of my CS hosts were TYPE n. 1, therefore, I had amazing CS experiences and would like to share more with you.
Around 70% of my travels through South America were realized through CS and I am more than happy to have found courage to do it and experienced the best of South America through this amazing social network.
During my travels I (as solo female traveller) was hosted by 27 couchsurfing hosts (all men) and I met more than 20 people from CS who couldn´t host me but were willing to spend some time with me to show me the best of their cultures.
I was meeting dozens and dozens of other local people, travellers and backpackers but especially thanks to couchsurfing I never felt alone!
All of my CS hosts were kind of special and different at the same time, in the way of their thinking, in the way how they lived…  Most of my CS hosts were truly kind, friendly and most of them took me to places I didn´t even know they existed. Most of my CS hosts found time to show me around, go for dinners, introduce me to their friends and family, and very often I felt as a part of their family…
So what has CS experience given me?! The opportunity:
to meet incredibly inspiring people. You can´t imagine what life stories I listened to during my travels – better source for inspiration cannot be found anywhere else.
to see places I didn´t know they had existed. Only the locals can take you to places which are untouched by tourism.
to learn about cultures from completely different point of view, from the local point of view
to become more flexible and less demanding, more independent and less scared and definitely more open-minded and more respectful
» CS has given me the opportunity to learn a lot not only about other cultures, people, their habits and traditions but more importantly about myself! It has given me the chance for self-education, self-discipline and for becoming self-expert!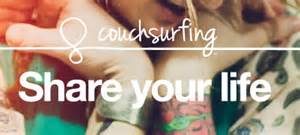 Simply I LEARNED a LOT thanks to COUCHSURFING!
SUBSCRIBE to MiliMundo
Please follow and like us: