Hits: 458
As soon as the covid restrictions in Slovakia were loosened and it was again possible to cross the "borders" of districts, I didn´t hesitate for a second and together with my friend Peter went for a hiking trip to Lučanská Malá Fatra. Of course, both of us with a negative result of a covid test – an inevitable thing of these days ….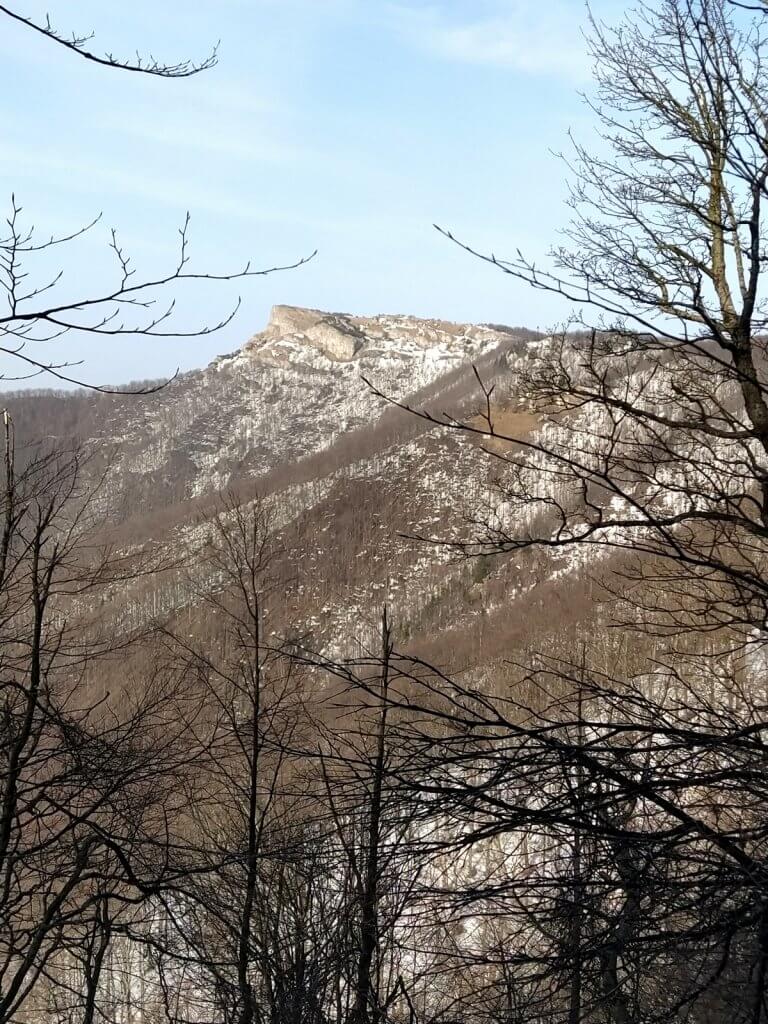 FIRST PART OF THE TRIP – ASCENT TO THE PEAK KĽAK
I took a train from Bratislava to Považská Bystrica where my friend picked me up with his car and we travelled together to the parking lot in Fačkovské Sedlo (a place at the border between Žilina and Trenčín regions). We paid 4 euro for a parking spot and looked around the place. And we could immediately see our peak Kľak which seemed to be so far away from us.
Within the first part of our hike we were meeting people who were completely dirty and muddy. This was a tiny indication what was ahead of us. It was the end of the February but with surprising 13 degrees and sunshine. Snow was melting and first part of the hike was very muddy. However, the higher we hiked, the more icy it got. Till we reached a point where only snow could be found. And trust me, crampoons on our hiking shoes were more than useful.
We achieved our peak Kľak and its double cross exactly after two hours of hiking and following the yellow trail sign with a total elevation of 600 meters. We arrived up there during so called "golden hour", thus for the sunset. The views were spectacular and I managed to experience one of the nicest sunsets of that year.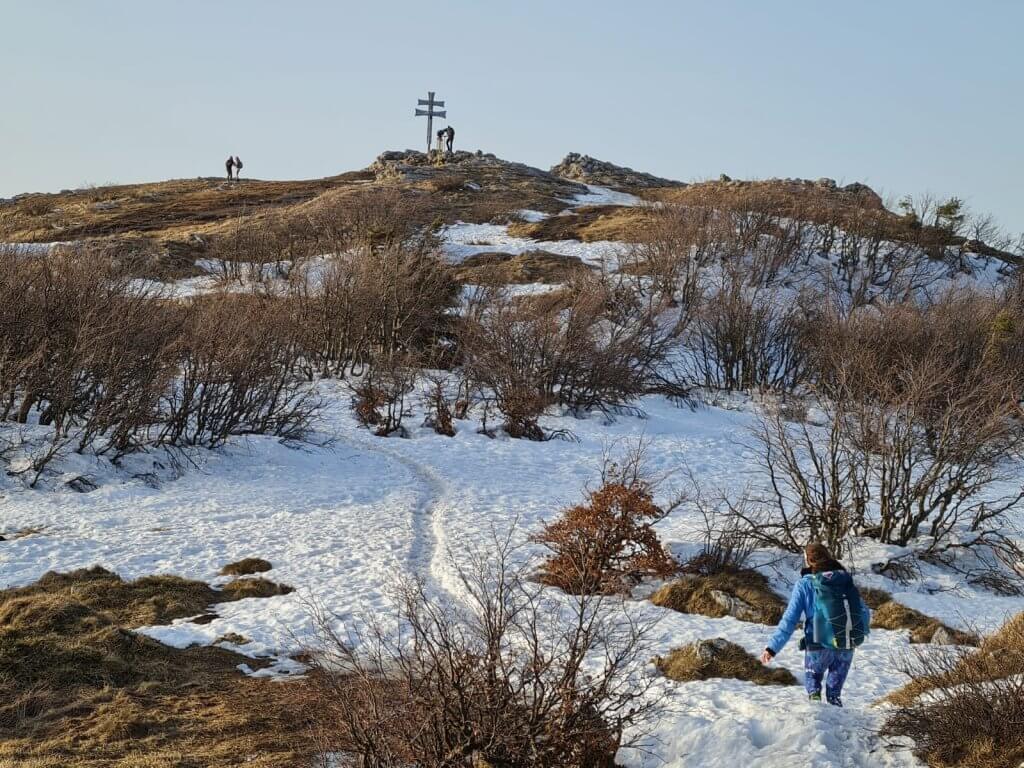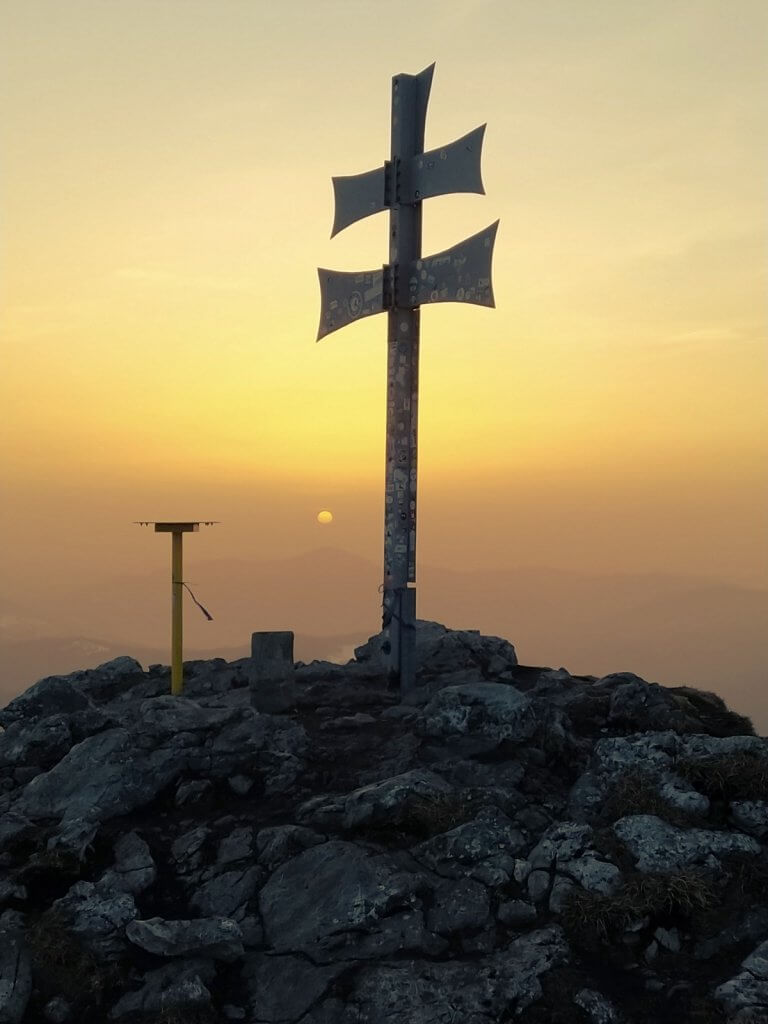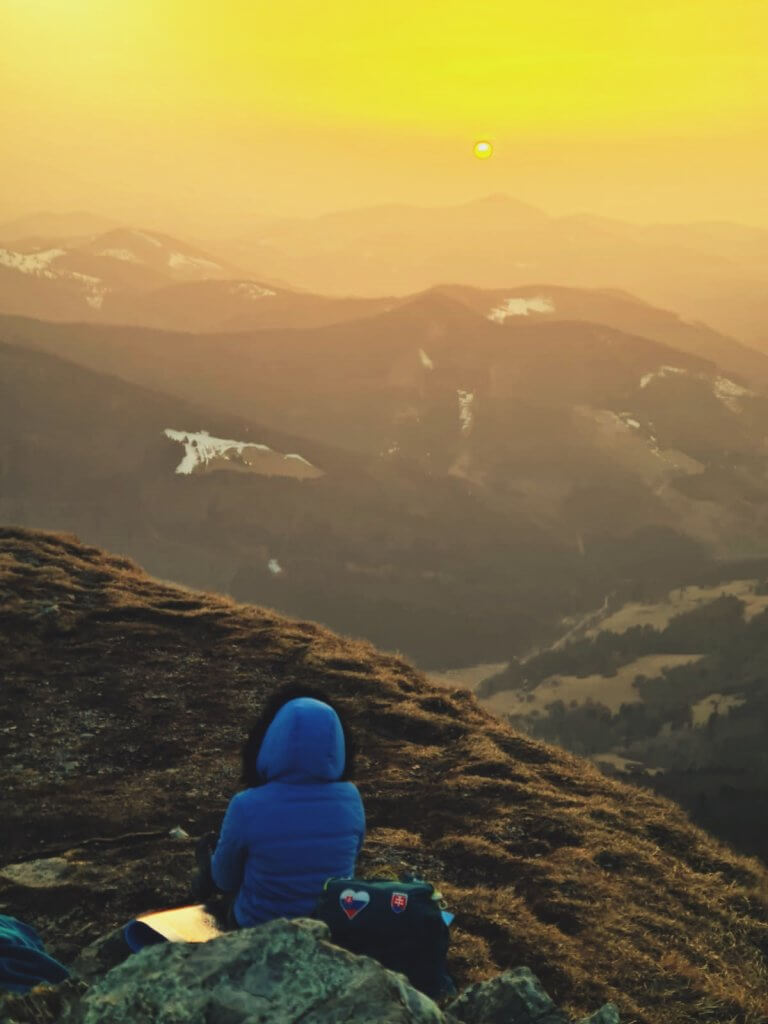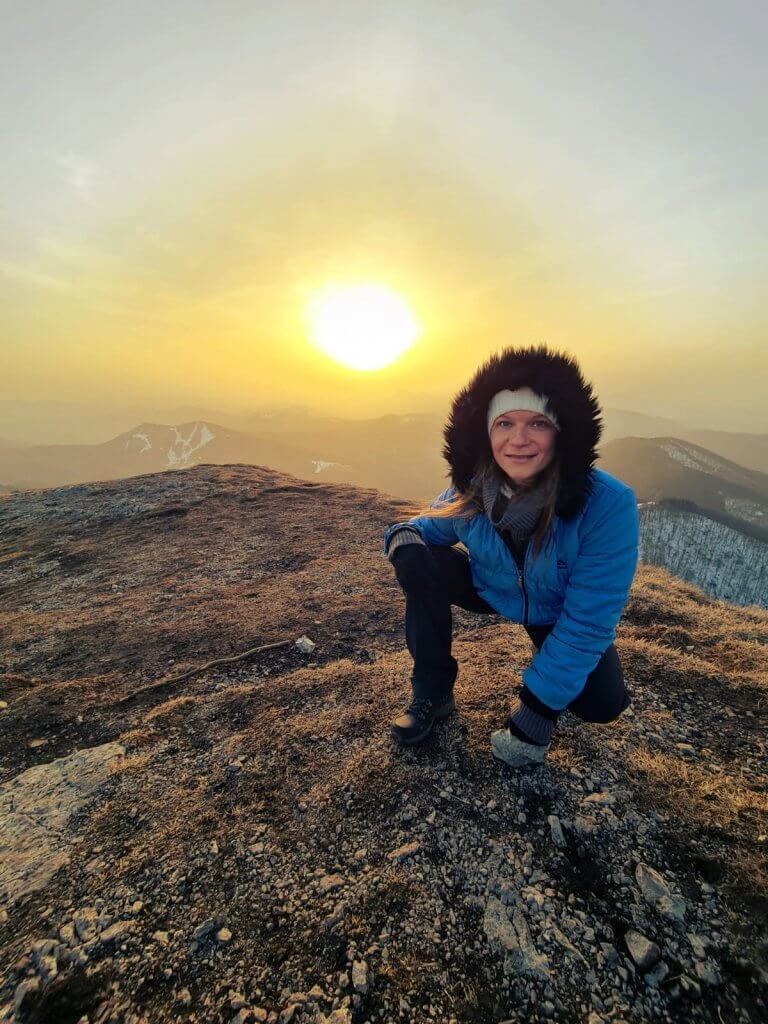 THE SECOND PART OF THE TRIP – OVERNIGHT STAY AT THE CABIN
Me and Peter knew from the beginning that we wanted to spend a night in a local, very simple cabin called "Javorina pod Kľakom". It was a wooden cabin without any electricity, running water, neither a "cottager" (as in was in a case of Limba pod Rakytovom in Veľká Fatra). Therefore, after the sunset we went back on a trail and at the crossroad "Pod Skalou" we turned left and followed a green trail sign and thanks to the app mapy.cz we managed to find our dream cabin.
What did such a dream cabin include? Two large bunk beds, table, wooden benches, little kitchen and wood-burning oven. This cabin also had a second floor where at least 10 people could squeeze in (although this part up seemed pretty creepy to me).
After a successful fire setting and simple dinner we brought with us, nine other people surprisingly showed up and spent with us bit chilly but still nice night in the middle of the forest. A warm sleeping bag was a must!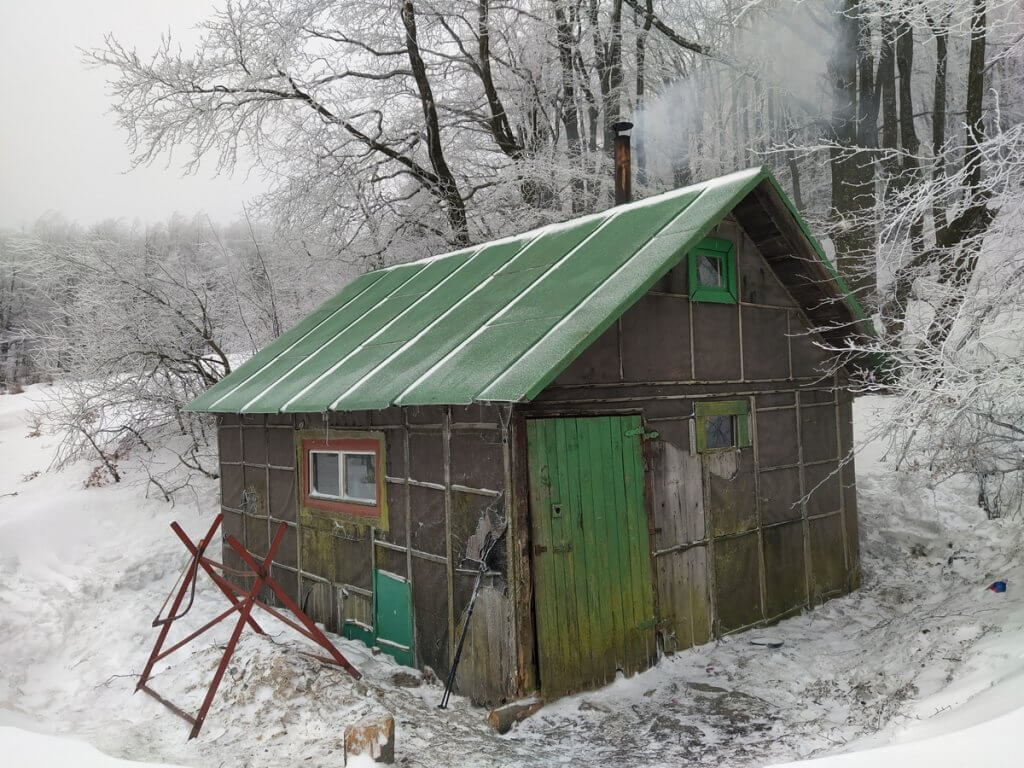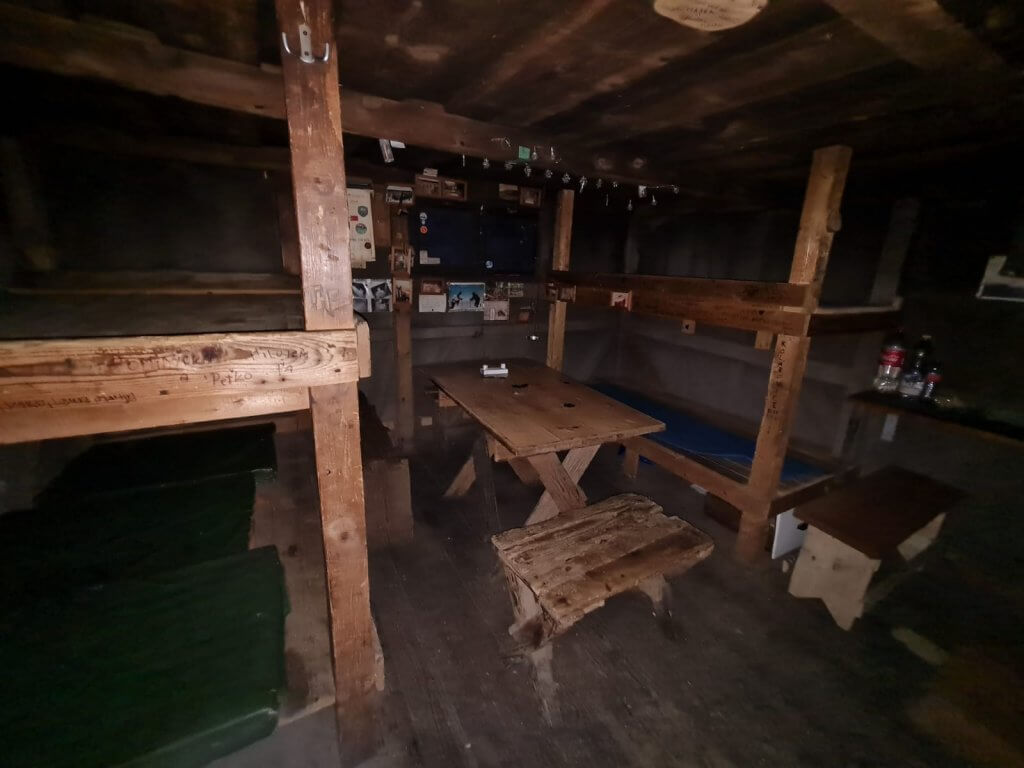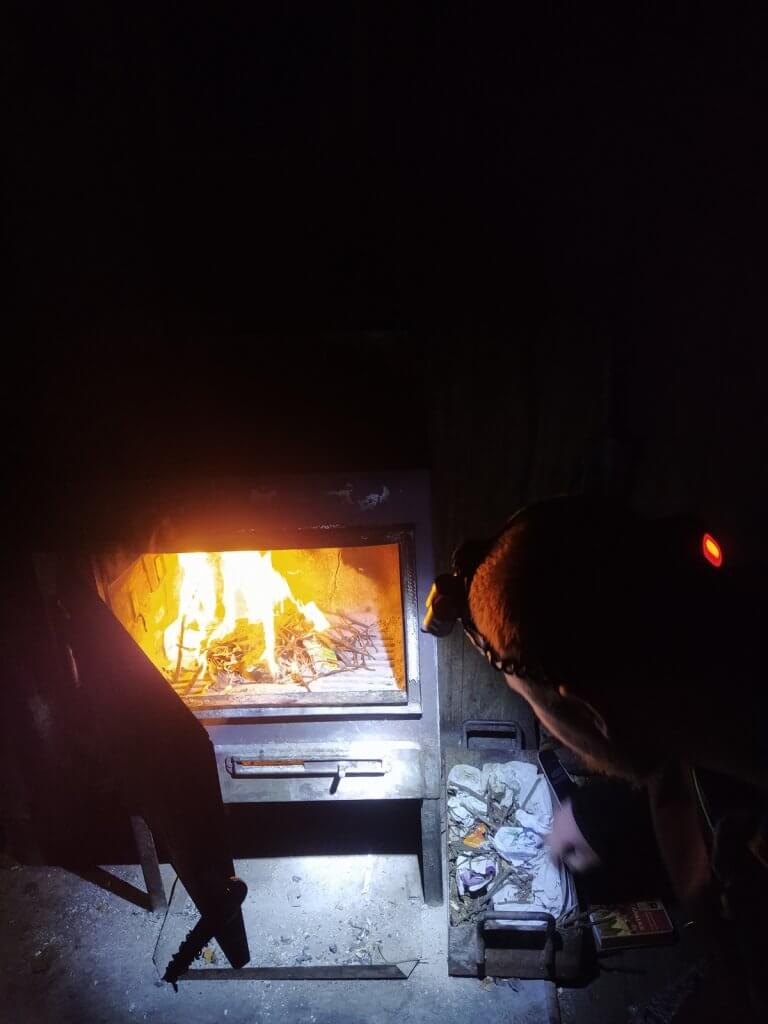 THE THIRD PART OF THE TRIP – COMING BACK TO THE CAR
I woke up to a cold, freezing cold weather. The fire went out and the temperature fell rapidly down to minus degrees. Although it wasn´t the best or most comfortable morning of my life, I was still proud of myself to survive a night in such a simple, yet charming cabin in the middle of nowhere.
After our breakfast, we decided to go back to our car. However, there was a lot of snow, strong wind and we lost our footprints from previous night. It took us some time to find a proper, official trail which would lead us back to the parking lot. However, we managed and walked for few hours throughout very diverse trail. Beginning with plenty of snow, changing to very icy ground till we bumped into muddy terrain again. And as it is a habit to me, I managed to fall down almost at the very end of the hike so I got back to car completely dirty and muddy as all the other hikers we had met a day before. Then I understood it all haha.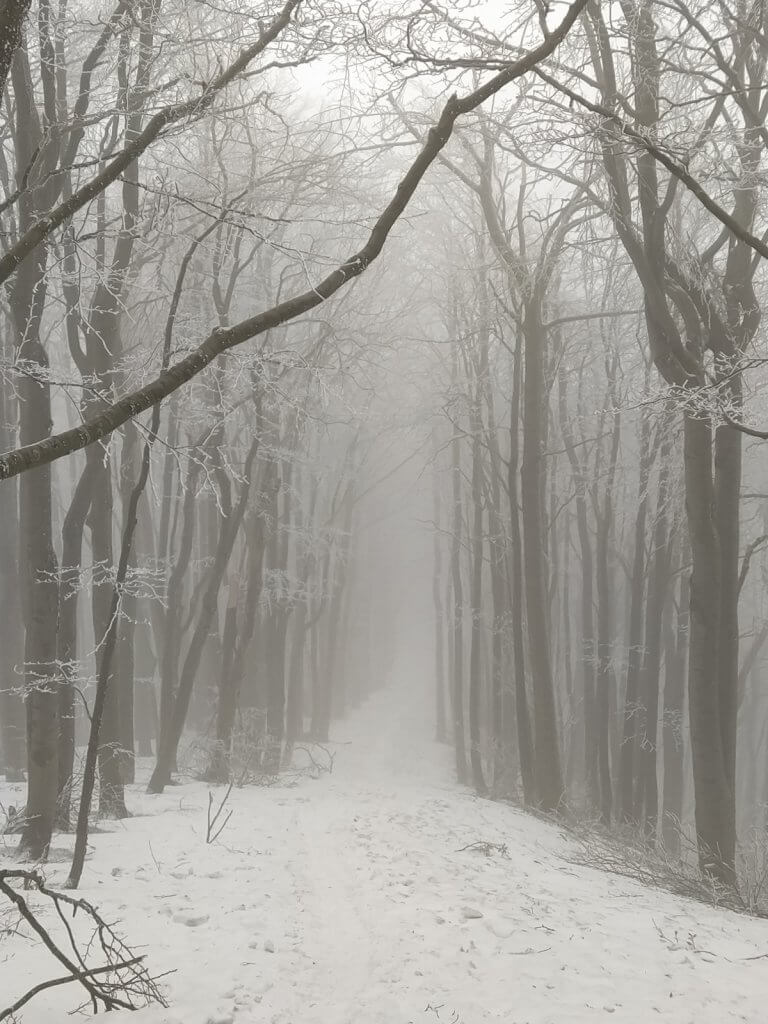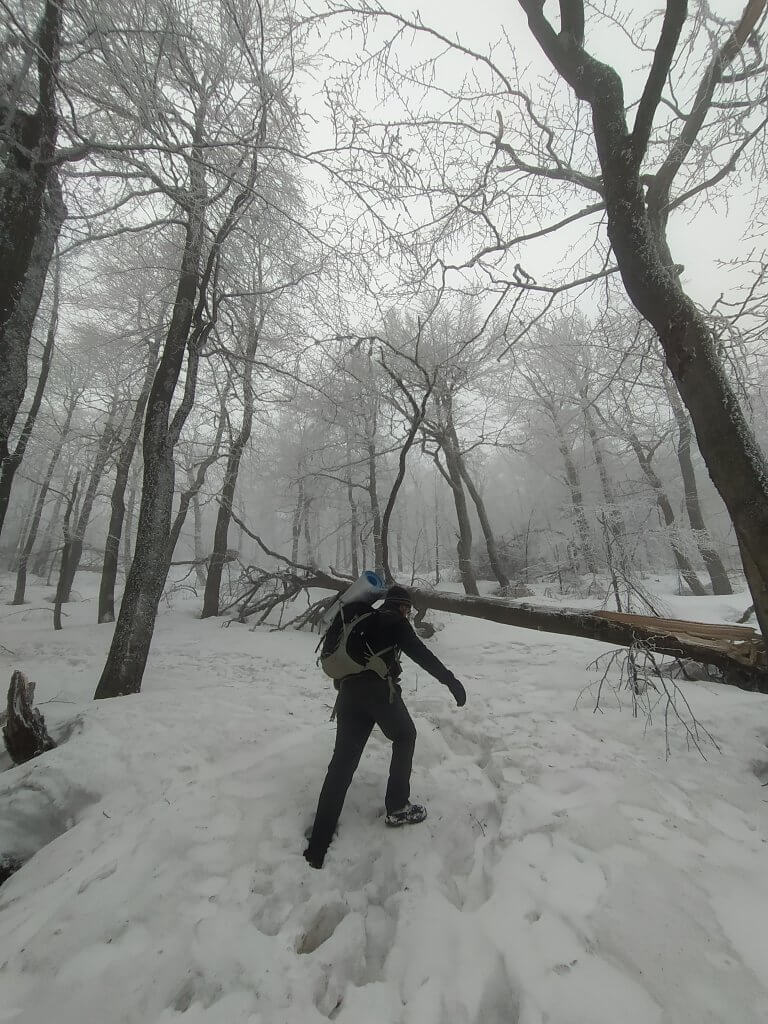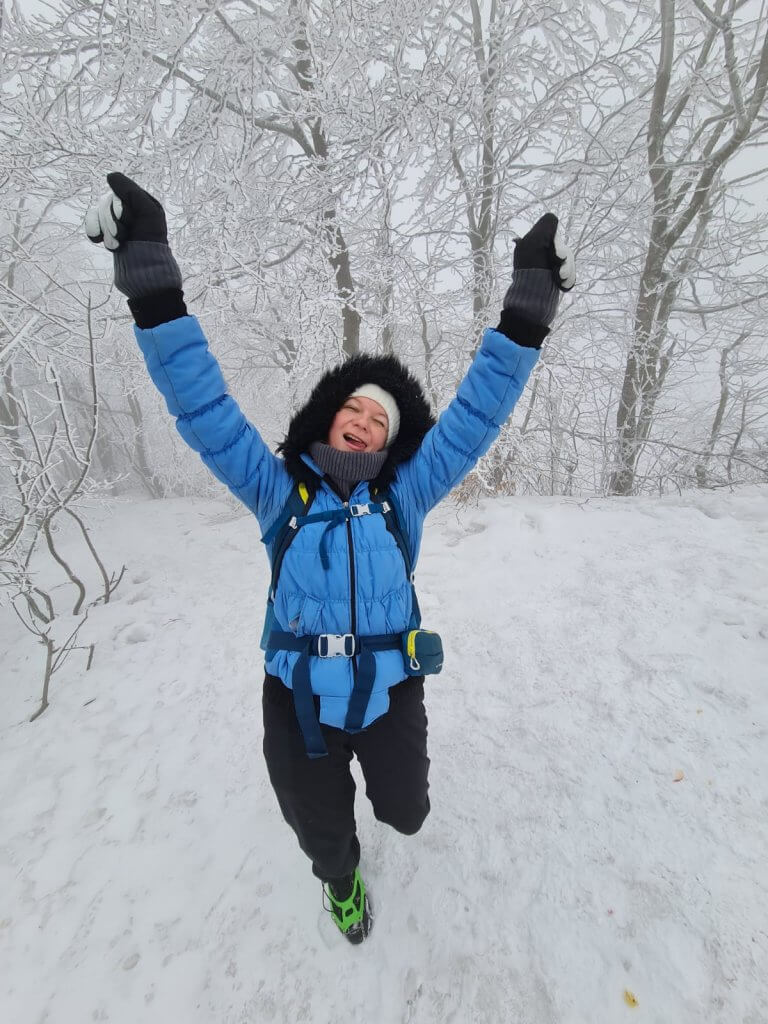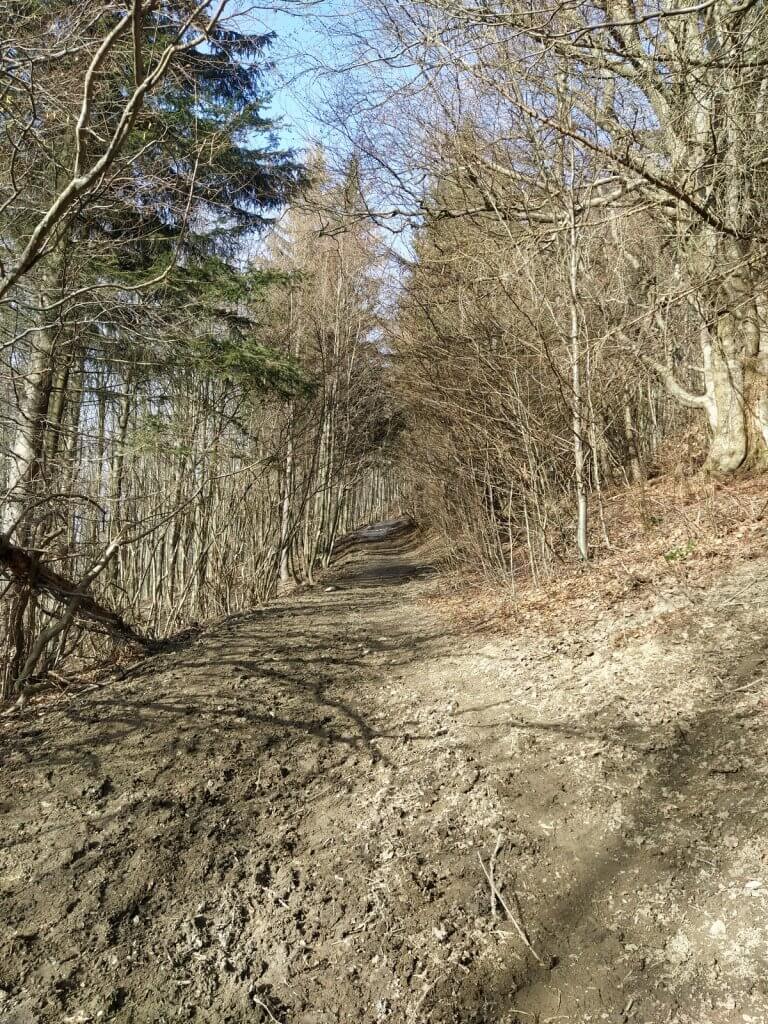 CONCLUSION
Peak Kľak was on my bucket list for a longer time and I am happy I finally managed to reach it and at the same time experience my very first overnight stay in a simple cabin such as Javorina pod Kľakom. I recommend such a trip to all the lovers of hiking, nature and breathtaking, ineffable views.
If you wish to receive my latest articles on your email and find more inspiration – sign up below.
And if you liked the article and you want to contribute for my future MiliMundo travels, don´t hesitate and do it now.
And if you are interested in articles on CENTRAL AMERICA – click HERE. On SOUTH AMERICA click HERE.
PS: Looking for great travel insurance with great prices for your future travels? Insurance which you can book even when your journey has already started? Have a look at The True Traveller. I am more than happy with them.

Please follow and like us: