Hits: 1967
Thanks to my river cruise ship job I get to see Amsterdam every second week. Though I am not an expert for this city, as I don´t live there permanently, I can still get you some tips which you might find useful while visiting Amsterdam for the first time.
TIP 1 – Transportation from Airport to the Centre
Most of us travel to Amsterdam by plane. There are many options of cheap airlines (like easyjet) or middle-price airlines (like KLM) and all flights get you to the airport called Schiphol. From Schiphol airport you can get easily to the Central Train & Bus Station by direct train. One way ticket costs 5,20 euro and takes around 15 minutes. Tickets can be purchased directly at the airport from the ticket machines. However, banknotes are not accepted. Prepare coins or credit card! From Central Train & Bus station you can reach centre by walking (around 10 minutes) or by various trams which are very well organized.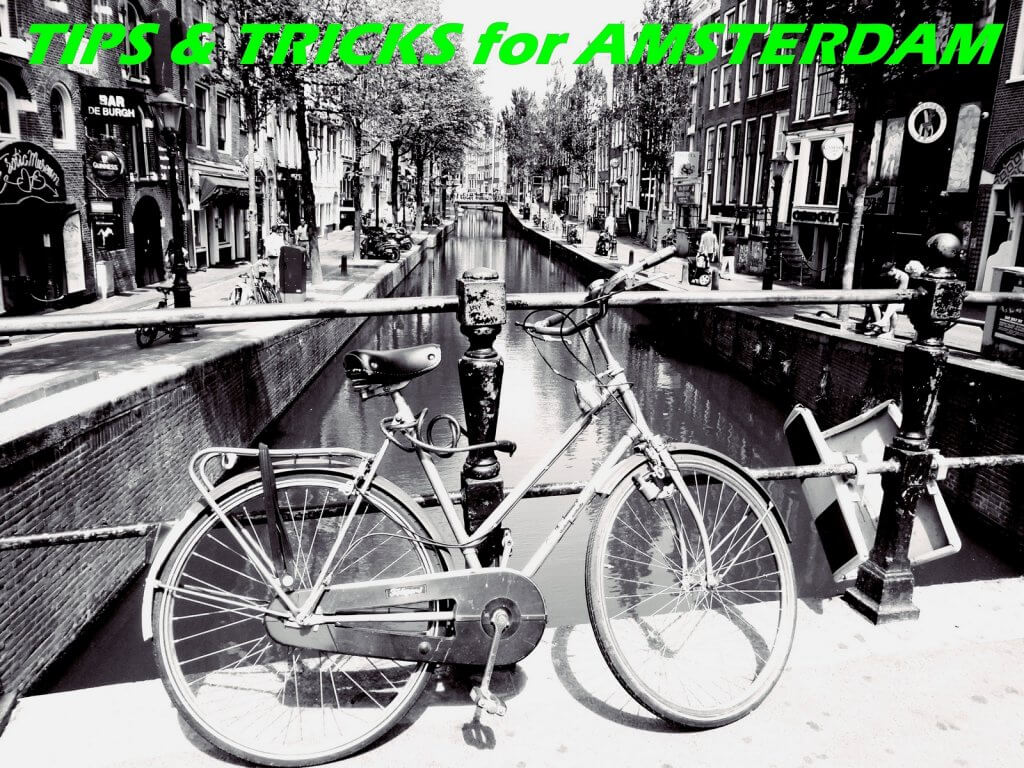 TIP 2 – Get to Know the City
  Walking around Amsterdam by yourself may be awesome but it will be way better if there is someone who will explain you about the city itself. Therefore, I highly recommend to take one of the free walking tours, where you don´t pay anything in advance!! At the end of the tour you leave tips for the guide – as much as you appreciate his/her work for the 3 hour tour. It is not only the great option for getting to know the city, but also great opportunity to meet other like-minded travellers. My recommendation is to take one of the tours of Sandemans New Europe which operates in many other countries of Europe. My guide in Amsterdam was from Ireland, was super funny and his tips & tricks for Amsterdam were more than useful. Tours run few times a day from the Dam Square, both in English and Spanish. 🙂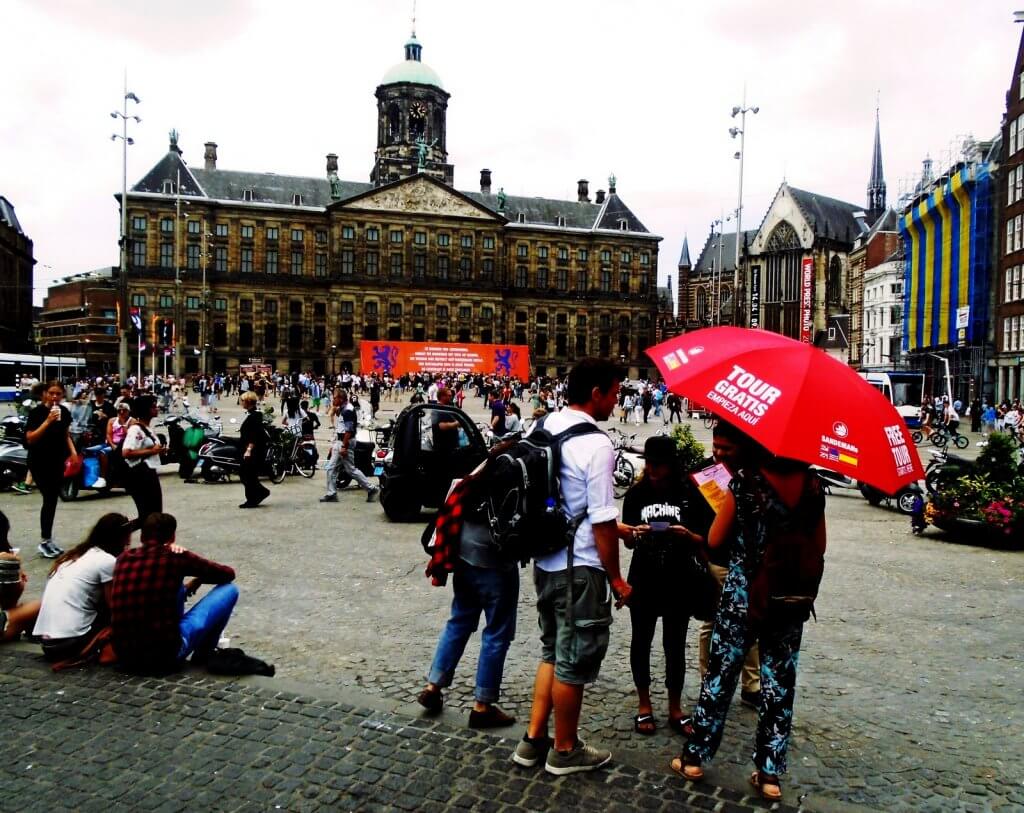 TIP 3 – Bicycle & Amsterdam – Be Careful!
Amsterdam is famous for many things – like Red Light District and prostitution, "happy cookies" & joints on each corner but also for bicycles. Paths for bike riding are very well organized and maintained and you can get almost everywhere by bike. HOWEVER, be careful not to get hit by one of them! Most people riding bicycle in Amsterdam are fast, ruthless and even dangerous. I already got almost hit by some crazy bikers few times. You need to be super careful while passing roads and pathways if you don´t want to leave Amsterdam with some bruises, grazes or even broken bones!!
PS: It would be a shame not to rent a bike in Amsterdam at least for half a day! It is one of the best ways how to get to know the city, so go for it. Just bike carefully. 😉
In case you want to experience Amsterdam like a local, rent a bike for 24 hours and explore it by yourself. Click HERE to find out more about prices. 

TIP 4 – Famous "Coffee Shops" with "Happy Cookies"
Although, Amsterdam is popular by marihuana to be found and sold on almost each corner, take into consideration that using marihuana is not officially legal! Though it is tolerated by local authorities. I still do not understand how it really works and how it is possible but it is as it is. You can find those famous "coffee shops" (coffee shop is actually a place where you can buy joints, happy cookies, etc…) on each corner. Our guide gave us some tips where NOT to go if we don´t want to get overpriced or very low quality products. On the other hand, he provided us  (after begging! :D) with names of certain coffee shops which have better reputation around Amsterdam. One of such (good) coffee shops are Paradox, Utopia, Green place or Grey Area. Many coffee shops may offer you products which are not only expensive or of bad quality, but may be even dangerous to your health. Therefore, think twice before going to some of the "coffee shops".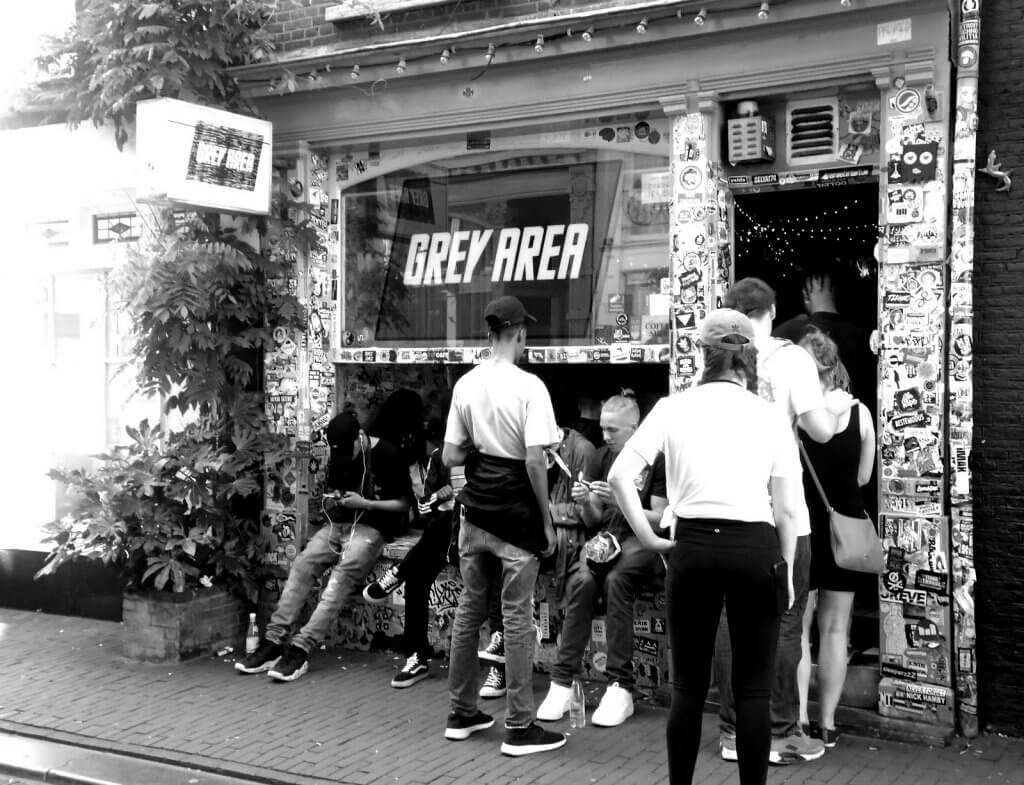 TIP 5 – How Red Light District Works
OK, so honestly, following information is not from my personal experience as there are no MEN in those glass windows (maybe some ladyboys :D), but some of my friends have explained me how red light district works. First of all, Red Light District is a matter of 24/7, seven days a week – always available. It is a district full of strip clubs, sex shops, peep shows, sex museums and of course prostitution. All ladies (prostitutes) are showing the best of themselves through thin glass windows in order to attract customers who DON´T MIND PAYING A LOT! Let´s say that basic rate is 50 euro! However, dear gentlemen, you have to be careful what you do during your "act of love". One extra touch – extra money! One extra kiss – extra money! Any extra requests – double extra money! So at the end, from simple 50 euro it´s actually hundreds of euro per one "act of love". It is not cheap at all….
Moreover, ladies are pretty secured and each of them has special button to call their bodyguards in case of misbehaving customers. So watch out while having fun. 😉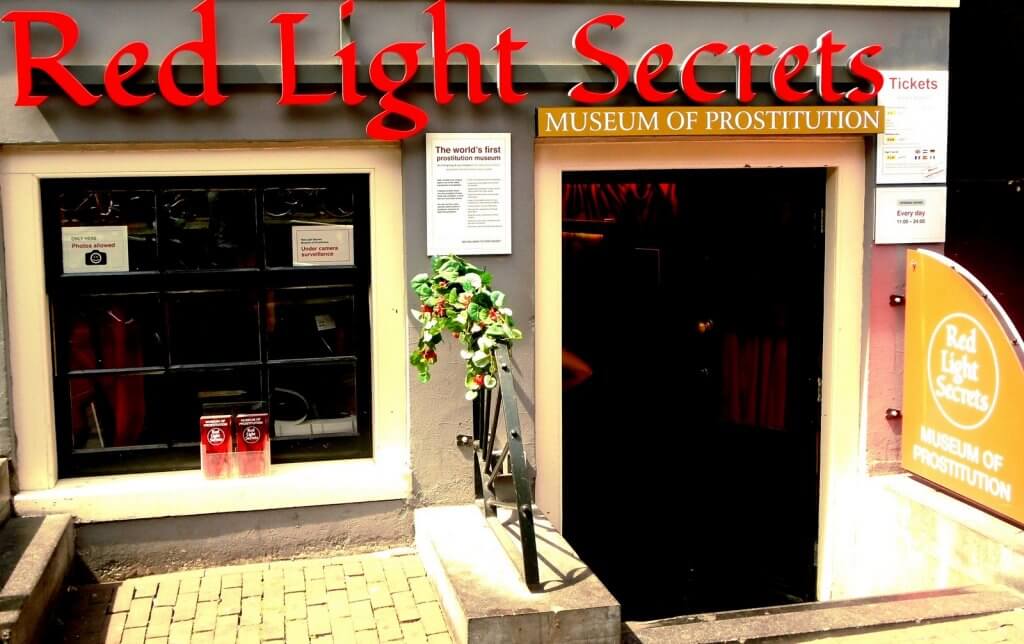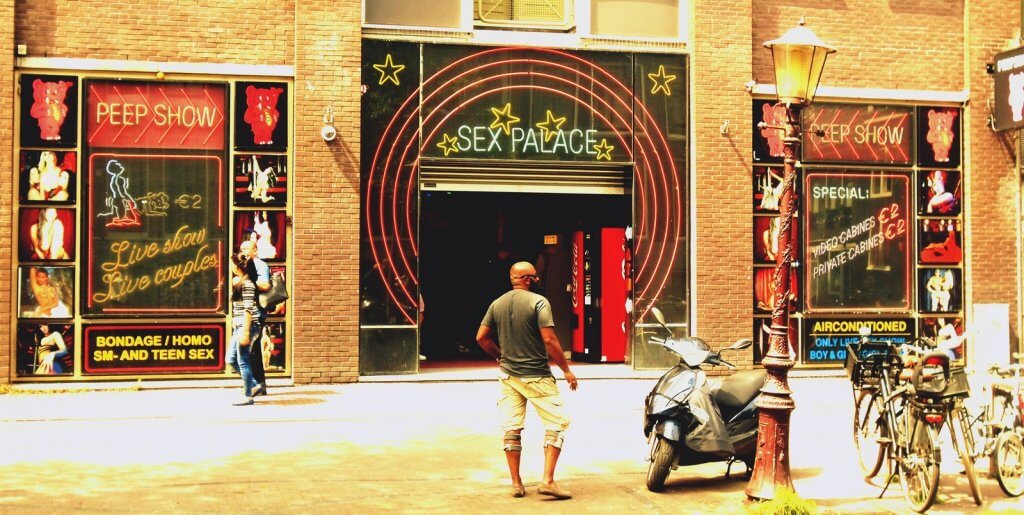 In case you would like to add any extra tips & tricks from your personal experience in Amsterdam, please feel free to do so in the comments below.
Enjoy Amsterdam and keep safe & sound 😉
If you wish to receive my latest articles on your email, sign up below.
And if you want to contribute me for my travels, don´t hesitate and do it now. 🙂
Please follow and like us: