Hits: 2547
Before travelling to Honduras from Nicaragua, everyone was telling me: "Don´t be crazy. It is too dangerous!" Well, I am a type of person who wants to experience real adventure and make sure whether everything is as true as media say. Of course I almost always find out that it is NOT! That is why I decided to spend at least few days in Honduras and explore its beauty, culture and habits of local people.
After spending first few days in Choluteca with my couchsurfing host, I decided to go for few more days to the island AMAPALA – island in the Pacific which was recommended to me by local people. So how was my stay on Amapala???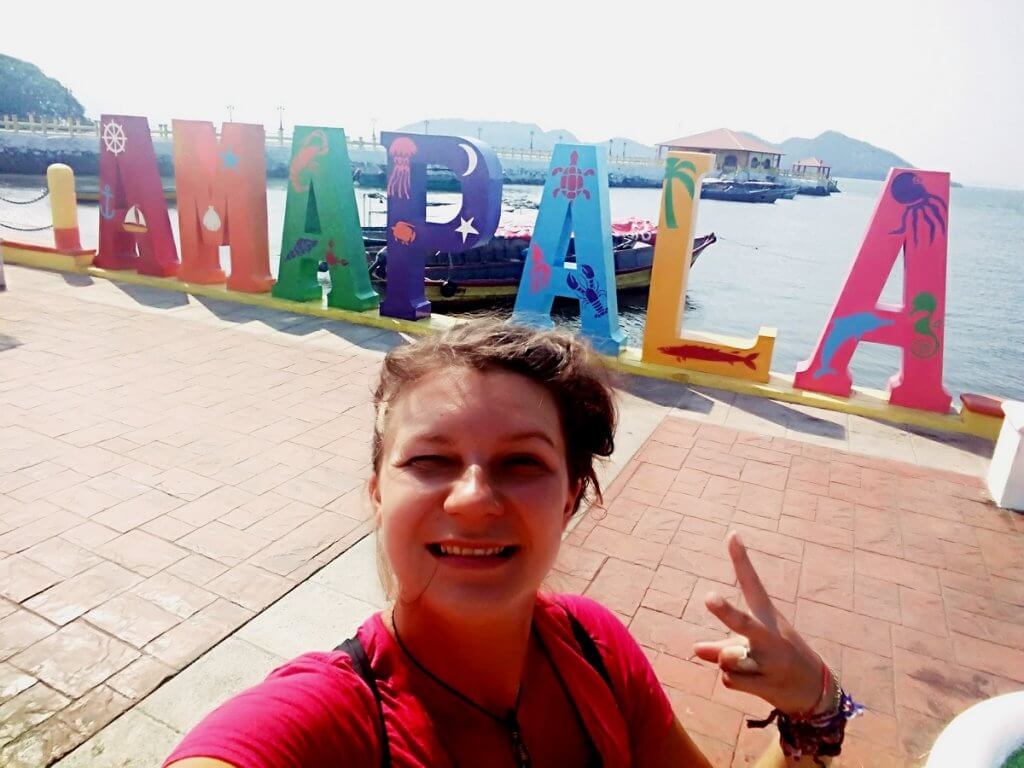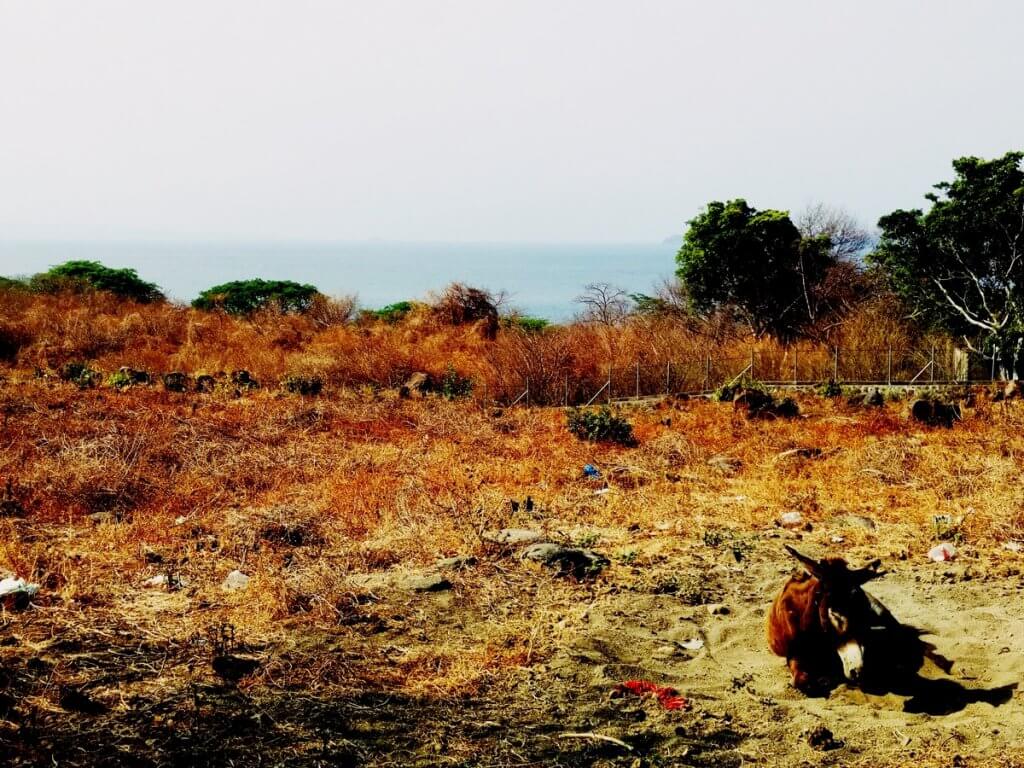 MY WELCOME ON AMAPALA ISLAND
Amapa is a small island with the circle of around 18 km where people still live very simple and humble life. There is no wifi in most parts of the island, sometimes not even phone signal. And honestly, this island reminded me OMETEPE island in Nicaragua.
But let me tell you how my welcome to the island was. From Coyolito village I was taken to Amapala island by boat which I didn´t have to pay for because it was private trip and family which booked it was so nice that they took me with them (lucky, right?!). Once I got to the main port of Amapala, I literally bumped into the officers of Immigration office who were super nice and explained me many things about the island and gave me a contact to local fisherman who could possible take me to Salvador in few days. What a great beginning, right?
Then one of the immigration officers took me to the point from where I took a mototaxi (tuc-tuc) to Playa Grande where I was planning to stay for three days and enjoy the beauty of this island …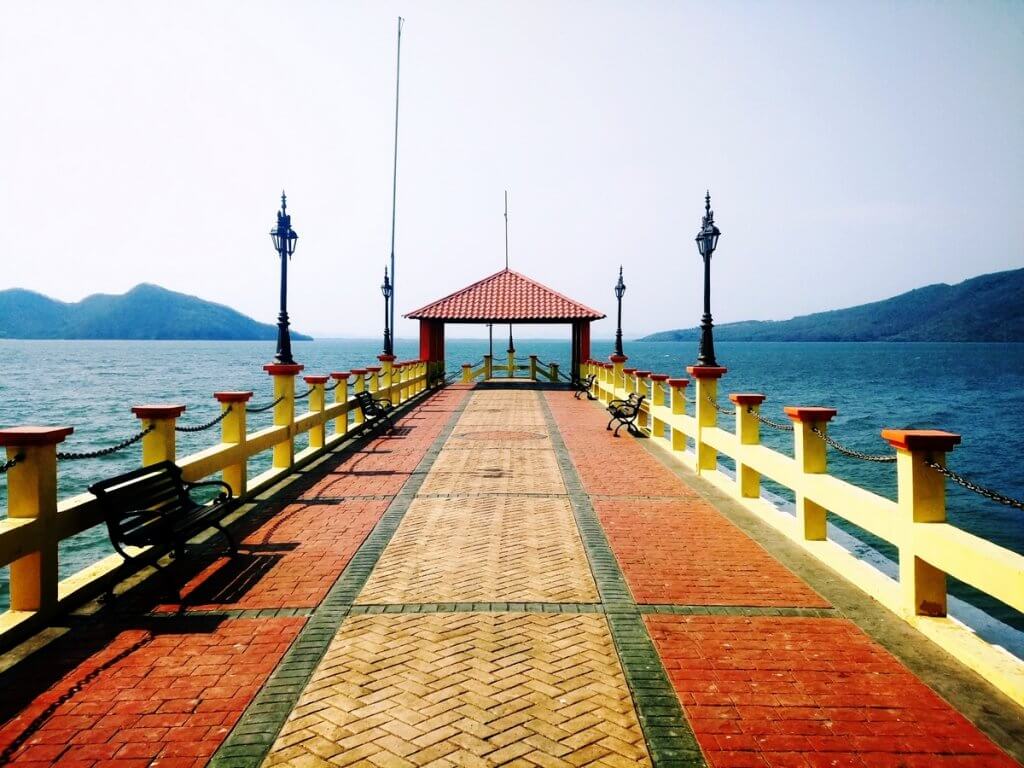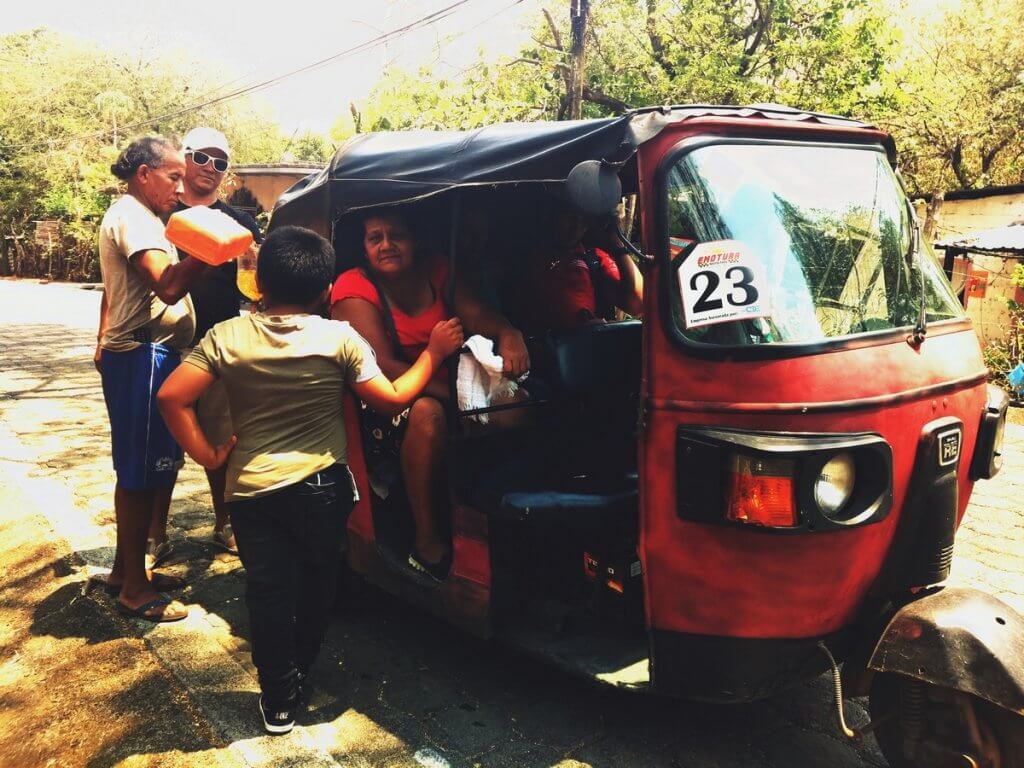 PLAYA GRANDE
Before coming to Amapala, my CS host´s girlfriend recommended to stay on Playa Grande and find some local families who offer rooms to rent. So I followed her recommendations, arrived to Playa Grande and started asking local people where I could stay. I met Javier, owner of restaurant Requeno, who took me to the house of senora Blanca and where I stayed for one night. Room was simple but with large bed and ventilator. And for only 300 lempiras. But then I was lucky enough to meet Noe who works in the hotel Brisas del Golfo and I was able to spend two more night in this luxurious hotel located directly in front of the beach!
I spent every afternoon & evening in the restaurant of Javier (which is exactly in front of Brisas del Golfo hotel) enjoying breathtaking sunsets, delicious dinners and complete relax on the beach. Exactly what I needed after my hectic time in Nicaragua (read about my crazy story from Nica HERE).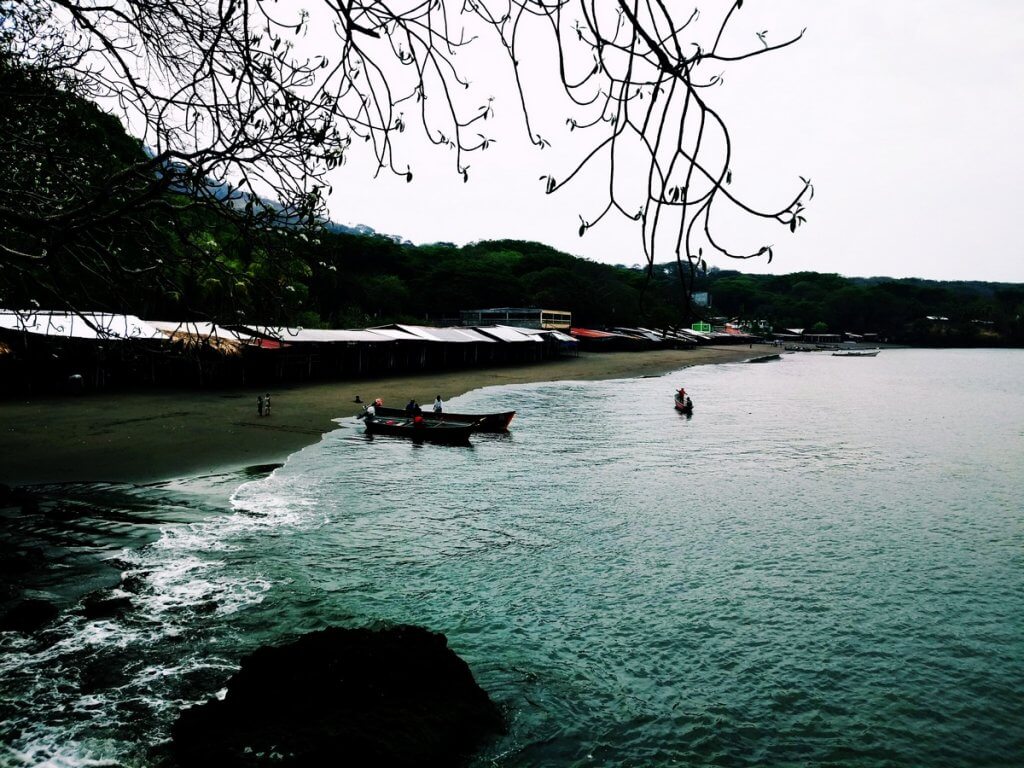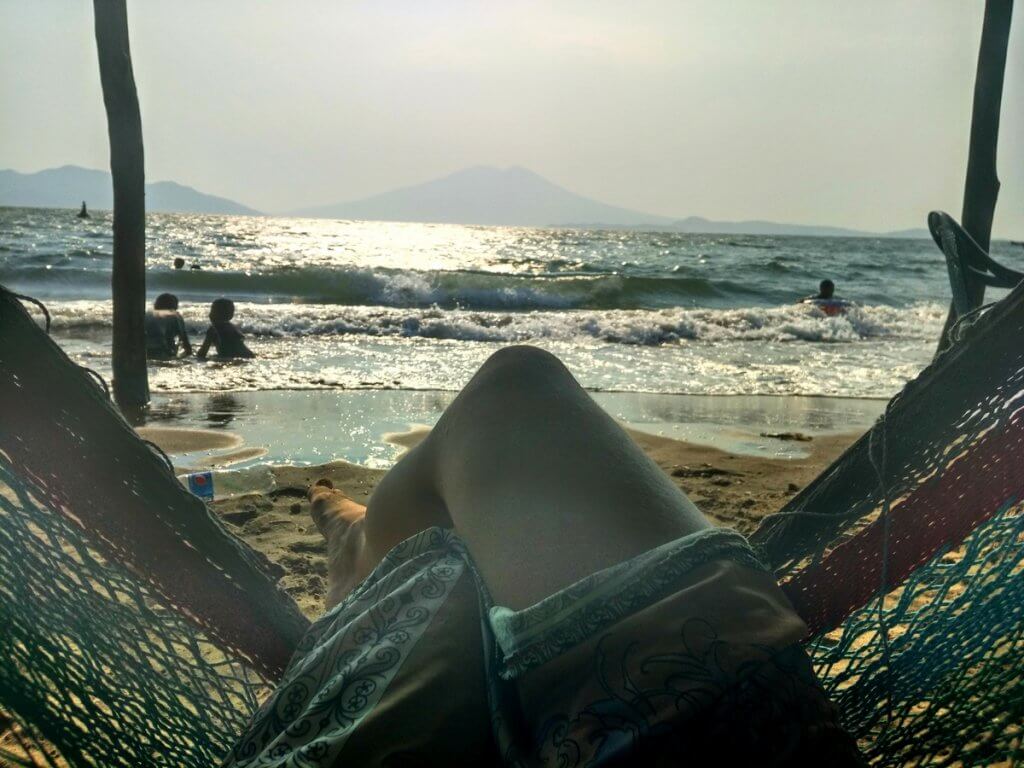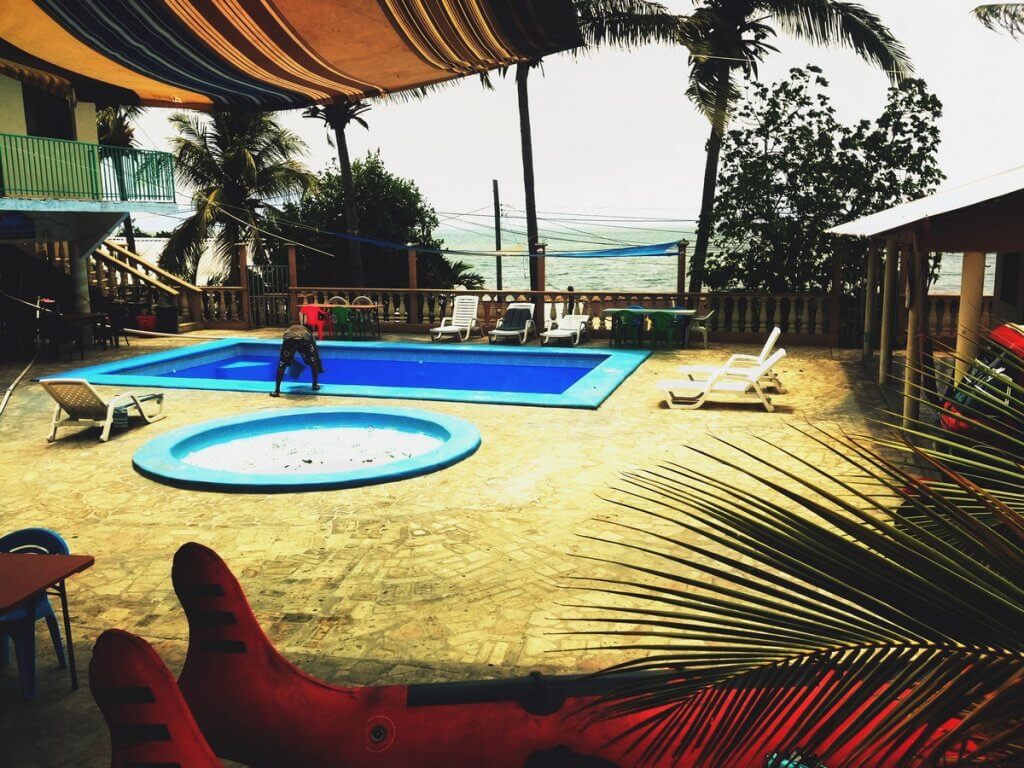 HIKE TO "CERRO" OF AMAPALA
My luck on Amapala island was duplicated after I met Javier (mototaxi driver – if you neeed his service, feel free to call him or whatsapp him on +504 3382 5451) who was really nice and hiked with me to the top of the Amapala mountain (already non active volcano). The hike to the top took us around 90 minutes and it was truly worth it. The views over surrounding were unique and I felt truly happy I could share this moment with another great local person from Honduras.
So tell me, why everyone says that Honduras is so dangerous??? When I was meeting only super nice local people who were able to sacrifice their time and energy to spend some time with me and show me the best of their country???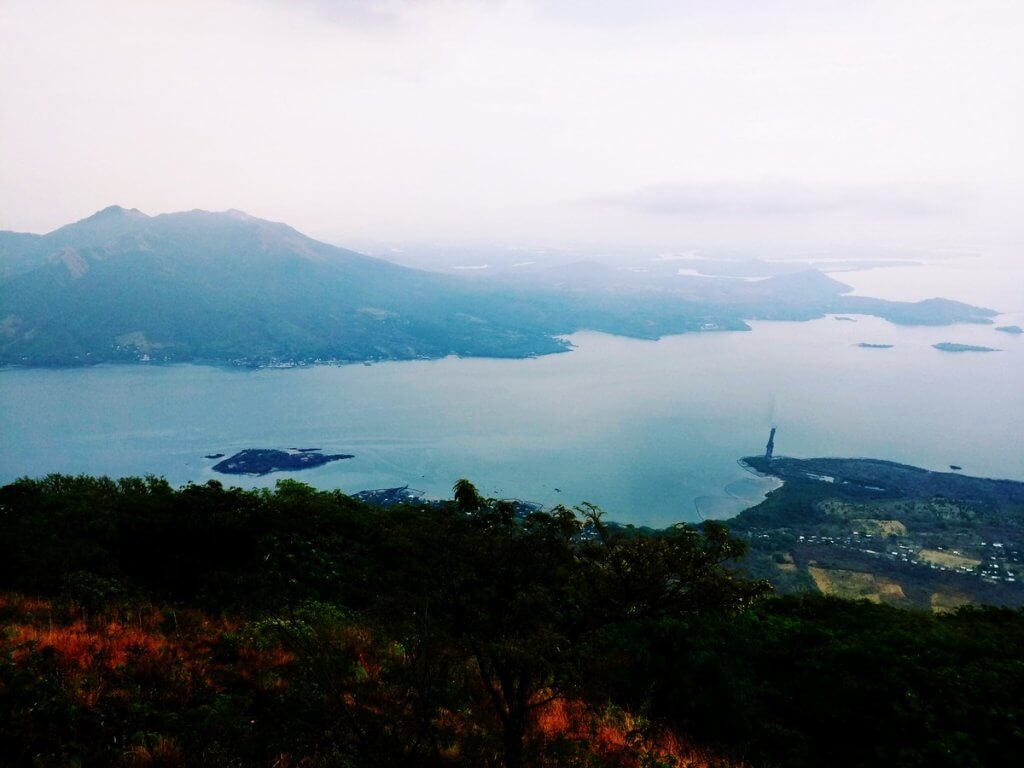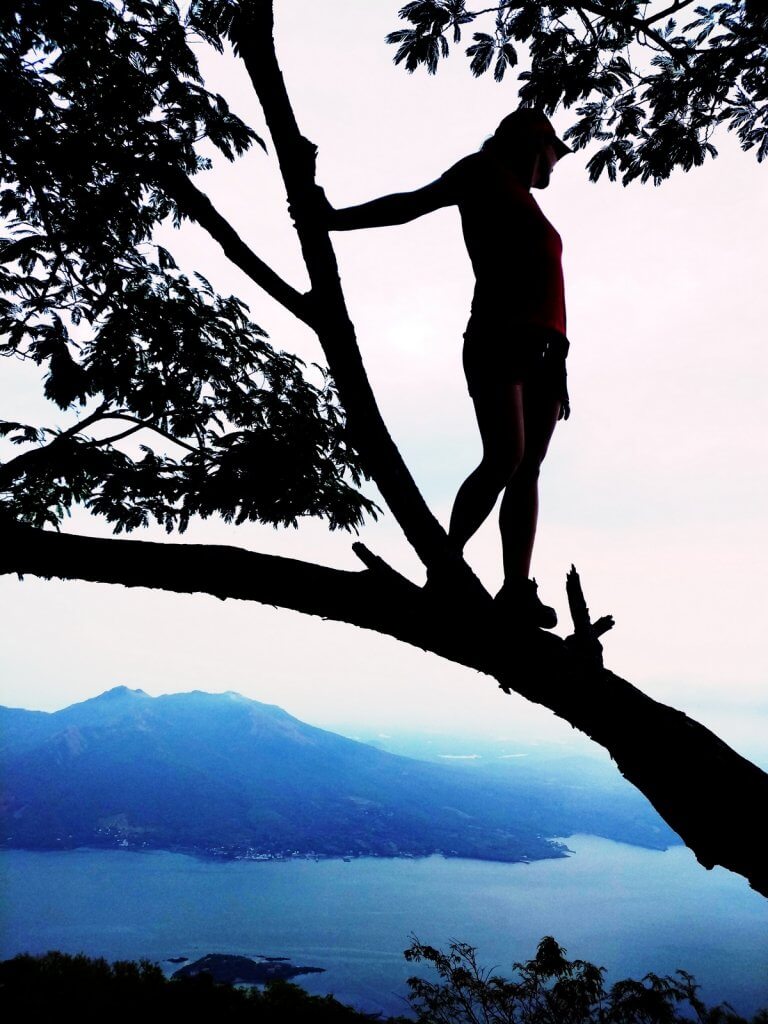 PRACTICAL INFORMATION about AMAPALA
HOW TO GET THERE: Depends on where you travel from but mainly you have to get to San Lorenzo (or at least road crossing close to San Lorenzo) and get a local bus from there to village Coyolito. From Coyolito you take a local boat which takes to you the main port of Amapala or directly to the beach Playa del Burro.
HOW TO MOVE AROUND THE ISLAND: There are plenty of "mototaxi" (for me "tuc-tuc" taxi) which can take you all over the island. But you can easily walk all over the island – it is more or less 18 km.
WHERE TO STAY: My personal recommendation is Playa Grande from where you can enjoy breathtaking sunsets. Cheaper option (for backpackers) could be renting a simple room offered by few local people (I stayed one night at house of Dona Blanca fro 300 lempiras like 10 euro) & more expensive option but more luxurious could be hotel Brisas del Golfo where I stayed 2 nights.
WHAT TO DO: Relax, relax and relax. 🙂 Apart of that I recommend a hike to the peak of the mountain of Amapala (mentioned above), walk all around the island and get to know local people, all  beaches and little villages and enjoy breathtaking sunsets every evening. 🙂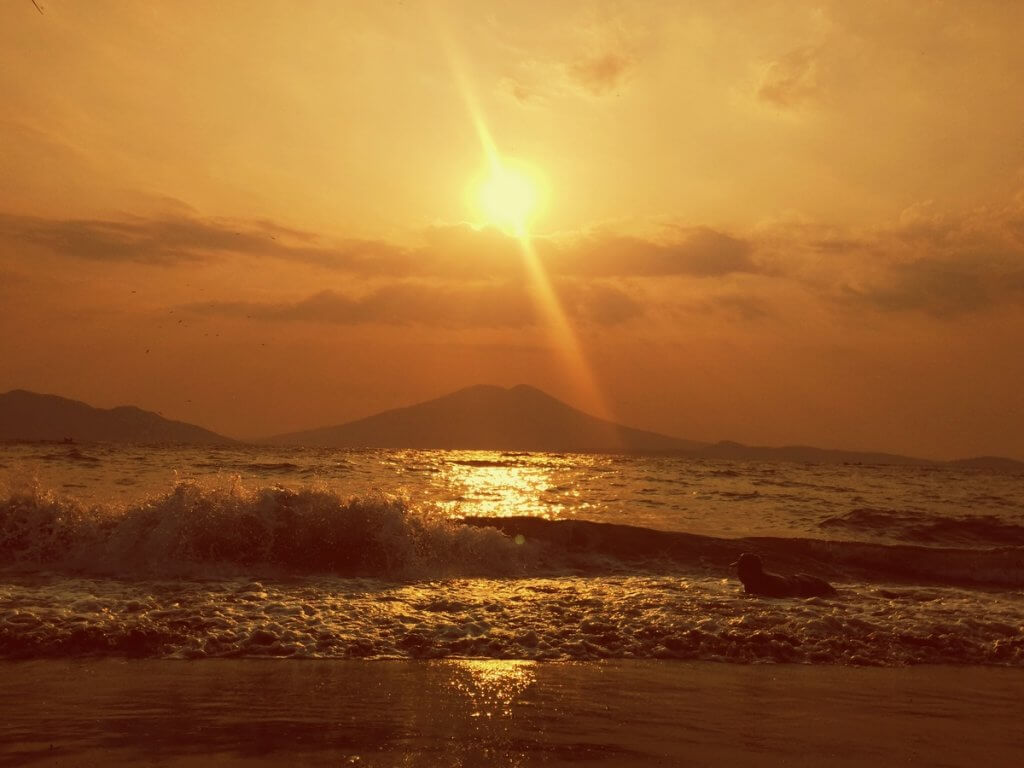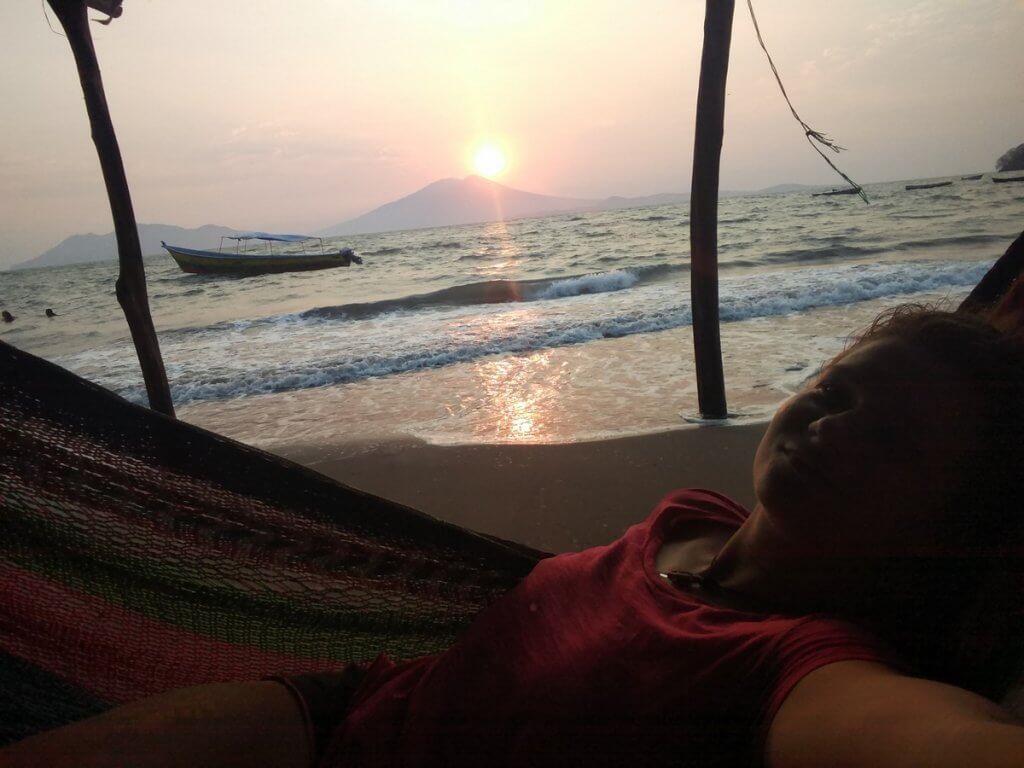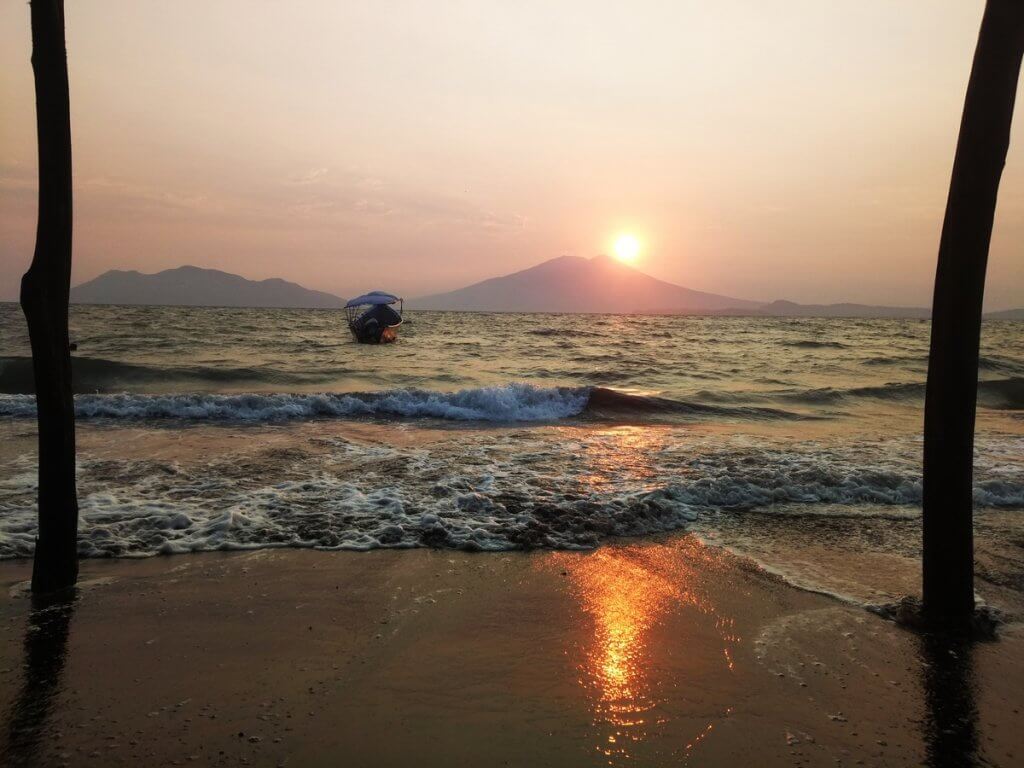 PS: The only attack in Honduras I went through was the attack of bees! On my second day on Amapala island I was walking all around the island by myself and suddenly few bees flew into my hair and stung my head. I was lucky enough to meet a nice local guy who helped me take out stingers and gave me ice so the swelling didn´t spread that fast. Crazy, right??? 😀 
My next article will be about border crossing from Honduras to Salvador by little BOAT with local FISHERMAN. More adventures coming on … 🙂
If you wish to receive my latest articles on your email, sign up below.
And if you want to contribute for 2018 MiliMundo travels, don´t hesitate and do it now. 🙂
And if you are interested in more articles on CENTRAL AMERICA – click HERE. On SOUTH AMERICA click HERE. 🙂
Please follow and like us: