Hits: 3355
Have you ever heard about "sorroche" or so called altitude sickness? It´s a very unpleasant feeling of strong headaches, fatigue, diarrhoea, even vomiting and is caused by high altitude of the place you are staying in. One of countries with cities, towns and villages located in high altitude (between 3,000 and 5,000 m.) is also BOLIVIA where I spent 15 days in total. I didn´t manage to stay longer …
The first symptoms of altitude sickness already appeared on the second day of my stay in Bolivia, on the Island of Sun. Unpleasant diarrhoea. Day by day it just got worse and worse and I was having problems to enjoy my stay in this beautiful country.
Although I didn´t feel the best, I decided to finish my whole stay by celebrating my birthday in special way, on special place – SALAR de UYUNI – so called Salt Flats of Uyuni – the biggest salt flats of the world.

After 10 days of travelling from place to place in Bolivia, I arrived to small town Uyuni and found cheap hotel for a night (40 bolivianos per night/single room). During the day I was going from doors of one travel agency to another and was bargaining the best price of the trip to Salar. There were many options, from 1 day to 3 day trips, with English or native guides … and prices were pretty high! But thanks to my let´s say already kind of good negotiation skills, I managed to get pretty low price for a 3 day trip to Salt Flats.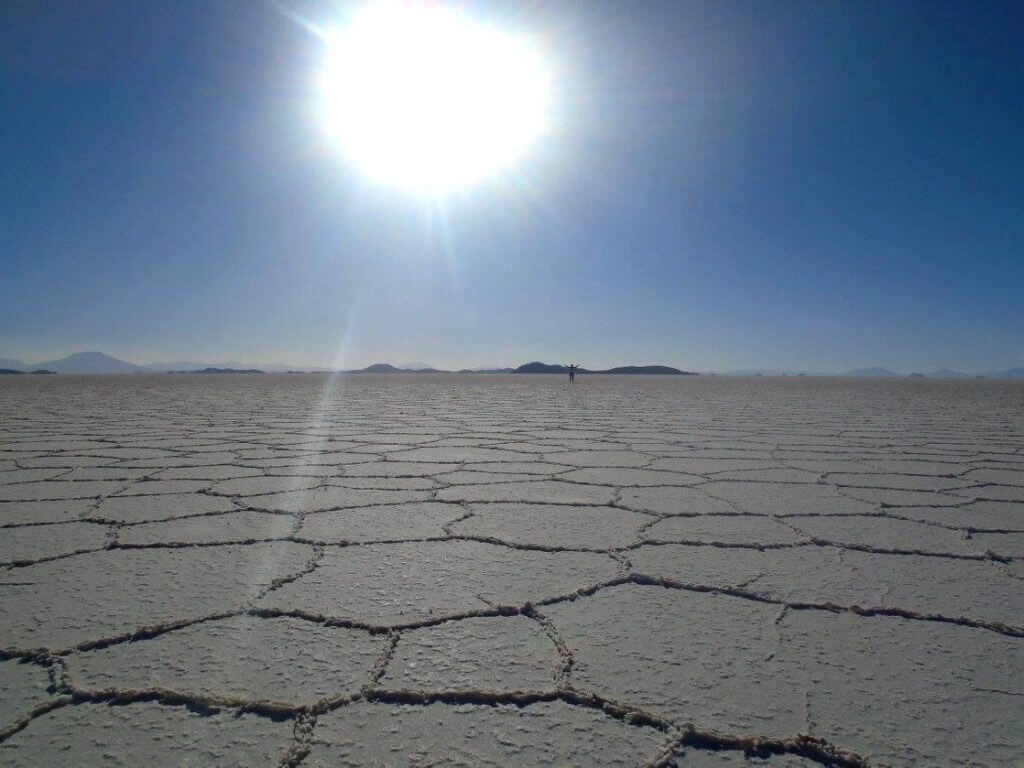 Practical Information from my Trip to Salar de Uyuni:
Travel agency: Manuel
Price: 650 bolivianos / around 85 euro (bargained from 900 bolivianos)
Length: 3 days, 2 nights
Itinerary: 1st day – cemetery of trains, village Colchani, island Incawasi, crazy pictures at Uyuni Salt Flats, village Puerto Chuvica (stayed overnight in a hotel made of salt)
2nd day – village San Juan, Salar Chiwuana, viewpoint to volcano Ollague, 1st lagoon Canapa, 2nd lagoon Hedionda, 3rd lagoon Honda, Arbol de Piedra (stone tree), last lagoon Colorada (stayed overnight)
3rd day –  thermal water at altitude of 5,000m., volcano craters, another lagoon, border of Chile, Valle de Rocas (valley of rocks), back to Uyuni
Included: accommodation for 2 nights, transportation by jeep, meals, guide and driver in one person 🙂
Not included: Entrance to Protected Area of lagoon Colorada (180 bolivianos)
Highlights of the trip: opportunity to take crazy pictures at the biggest salt flats of the world and explore beauty of Bolivian southern lakes and volcanoes, overnight stay in hotel made of salt
Drawbacks of the trip: a lot of time spent travelling in car, only few minutes to take pictures of beautiful southern lakes, sorroche causing me problems to enjoy whole trip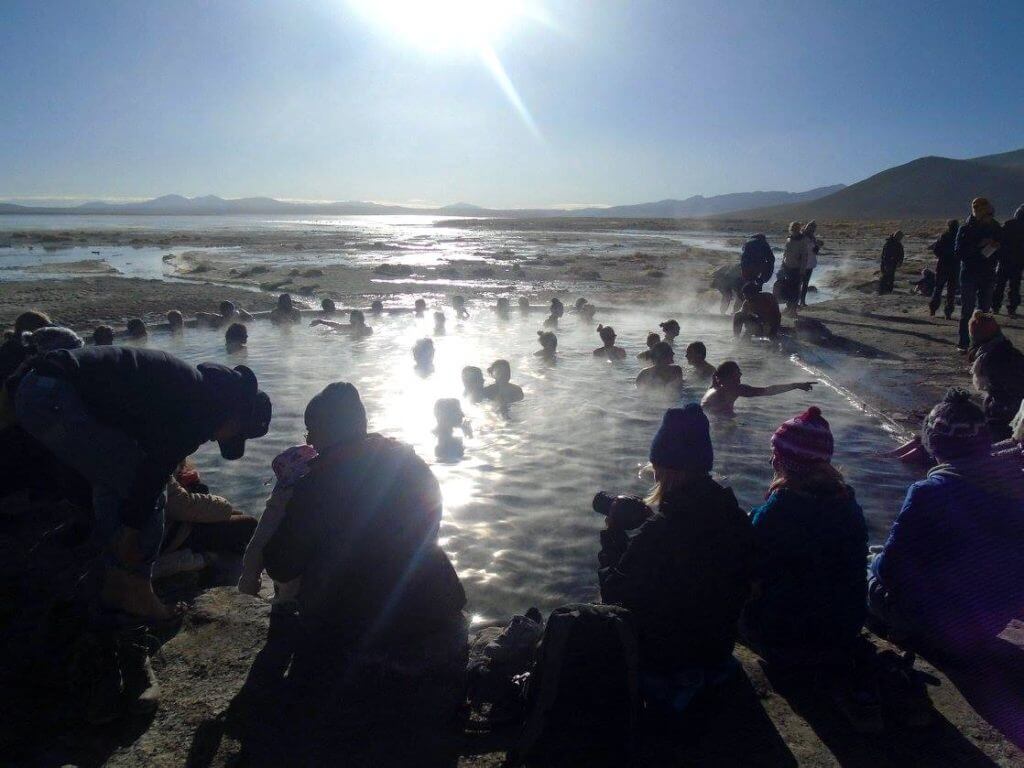 How I dealt with Sorroche
Back to my topic of "sorroche" – altitude sickness. Everybody recommended me to drink tea of coca or chew coca leaves. I did it. A lot. Every day. But nothing helped me. So before taking trip to Salar de Uyuni I asked for help at pharmacy where they gave me pills for sorroche. I took first pill and already after an hour I started to feel better. "Incredible", I thought… However after 2nd pill taken, the first side effects appeared – pins and needles of toes, tingling of fingers and cheeks. I immediately stopped taking that miraculous medicine and got back to "normal". Which means back to diarrhoea and feeling of terrible fatigue.
How I celebrated my Birthday at Salar de Uyuni with Sorroche
On the 2nd day of my trip I celebrated my birthday in a really "special" way". Vomiting all night long with really bad diarrhoea – all caused by freaking sorroche (and unfortunately not by proper partying and alcohol). Next day I wasn´t even able to take bath at thermal water (btw at altitude of around 5,000m) as my body was so weak and dehydrated. We arrived back to Uyuni on the 3rd day in the afternoon hours, I managed to take shower in hotel and took night bus with direction to Argentina. Finally out of the country where altitude caused me nightmares almost every day of my stay. To sum up, this probably wasn´t the best birthday I have ever had, but definitely it was birthday I will never forget. 🙂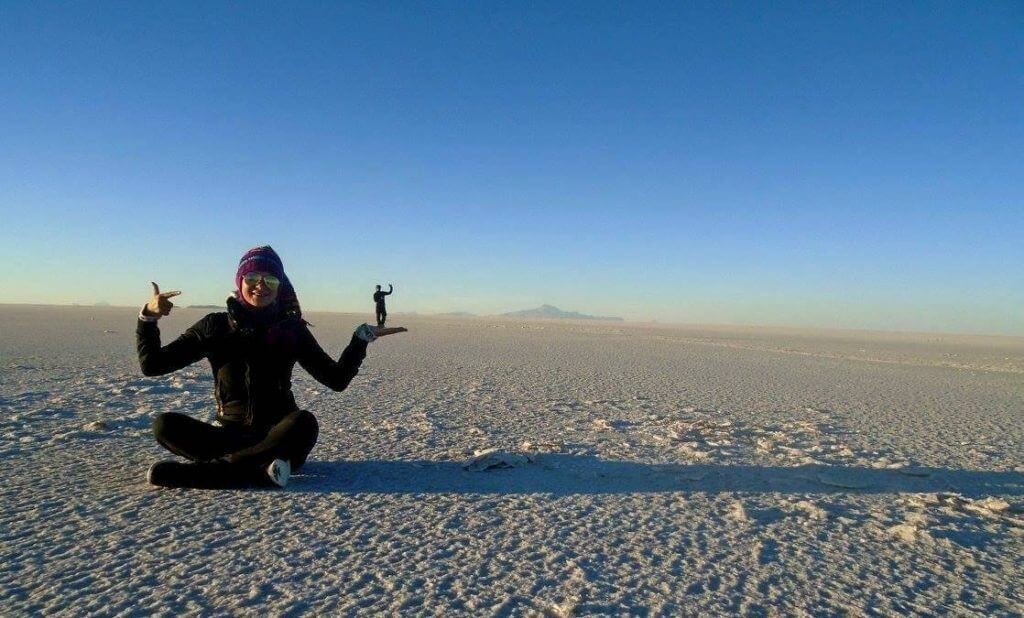 Final recommendation
So what is my recommendation for trip Salar de Uyuni? Well, thanks to 3 day trip I was able to explore beauty of breath-taking Bolivian lakes and volcanoes, however, because of sorroche I was not able to enjoy it to the fullest. That is why, if I should do it again, I would definitely take only a day trip, take incredibly insane pictures at Salt Flats and cemetery of train and then head back to Uyuni. But that would be my decision. What about yours?! Which option would you prefer? A day trip or 3 day trip? Leave your ideas in a comment below. I am really interested in your opinions, recommendations & experiences, … 🙂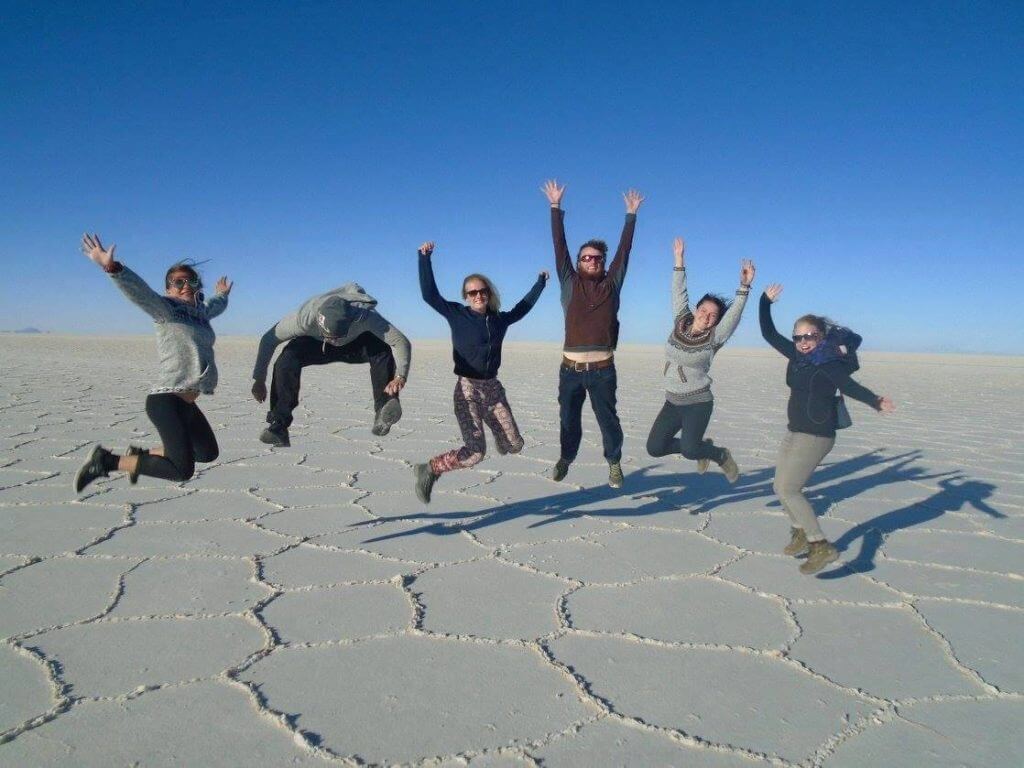 Wanna see different side of Bolivia?? Check some beautiful photo inspiration of Bolivian Island of the Sun.
CARPE DIEM my fellow readers and don´t let SORROCHE destroy your plans for visiting Bolivia – it is a country which has a lot to offer! 🙂
Wanna find out more about South America? Have a look at my itinerary for 5 months through South America ir at article about my budget for such journey. 🙂
SUBSCRIBE to MiliMundo
Please follow and like us: