Hits: 565
Hopefully, this article will help you with planning your vacation in the pearl of the Caribbean – the Dominican Republic. This article should contain all the important information about visa, transportation around the island, hitchhiking, accommodation and money. Hopefully, you will find it useful. 🙂
VISA
For the citizens of the European Union it s easy to travel to the Dominican Republic. No visa is required nor so called touristic card as it was necessary a while ago. The only thing needed is a passport which should be valid at least six months before arriving to the country.
After two long hours of waiting at the immigration control in Punta Cana, we got out stamp into passport with permission to stay 30 days in this beautiful country. In case you would like to stay longer than 30 days, it will be necessary to pay a fee of 2500 pesos (around 50 dollars) while leaving the country in the period between 30 and 90 days after your initial month.
WHEN TO VISIT THE DOMINICAN REPUBLIC
It is said that the best time to visit the Dominican republic is between December and March. Or during summer July and August. However, me and my boyfriend arrived here in the middle of September, in the period of hurricanes and rain. Fortunately, we were lucky to have great weather most of the time. Sometimes we met with some rain but usually in the middle of the country and in the late afternoon hours.
So we came in so called low season which was amazing. No overcrowded beaches and better prices at everything.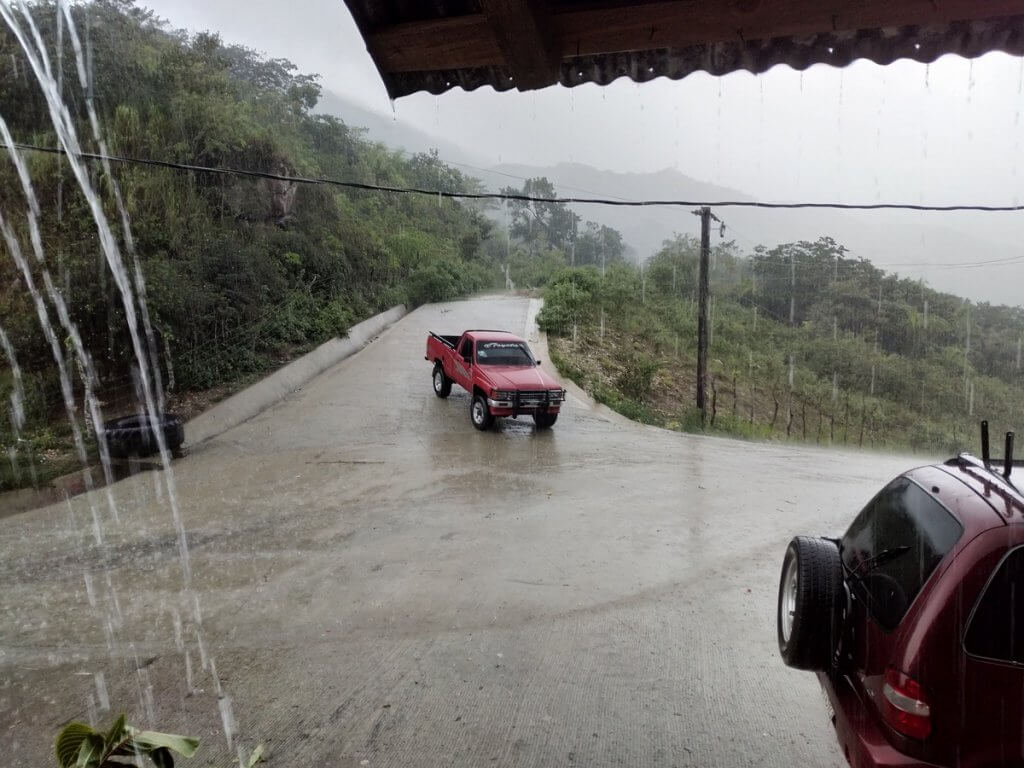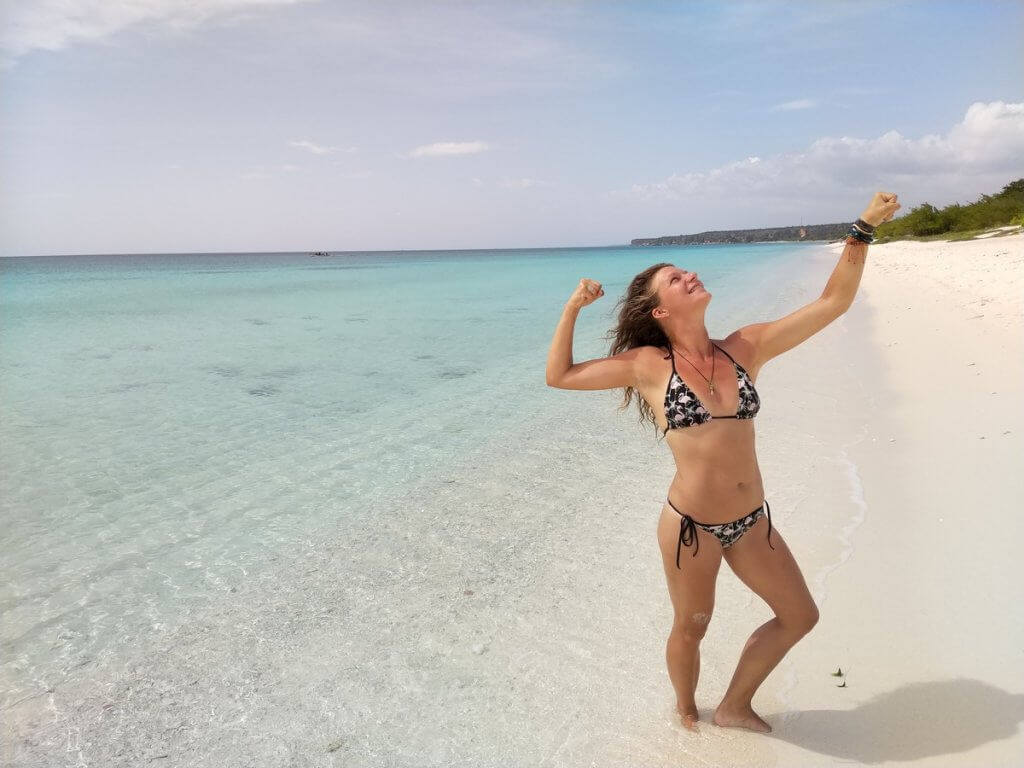 LANGUAGE
The official language of the Dominican Republic is Spanish and it is super convenient to speak this language. Especially if you plan to visit less touristic places as we did. There you won´t find many people speaking English.
However, in more touristy places such as Punta Cana or Santo Domingo you can "survive" with English or French, but negotiating of prices will be a bit more difficult.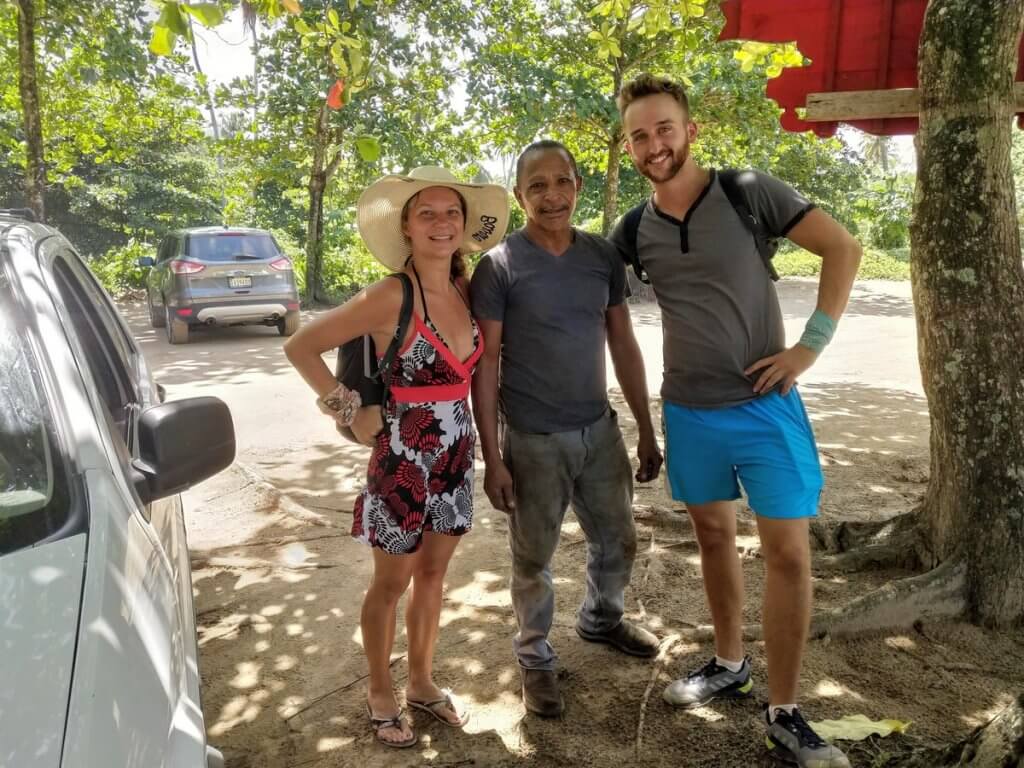 CURRENCY
Main currency of the Dominican Republic is a Dominican peso – 1 dollar represents around 50 pesos (October 2019). Of course you can pay by dollars in most parts, however, the exchange rate won´t be the best.
The ATMs worked perfectly. The most common banks are BHD, Banco Popular but you will also find Scotia Bank which does not require any withdrawal fee. Other banks required around 200 pesos.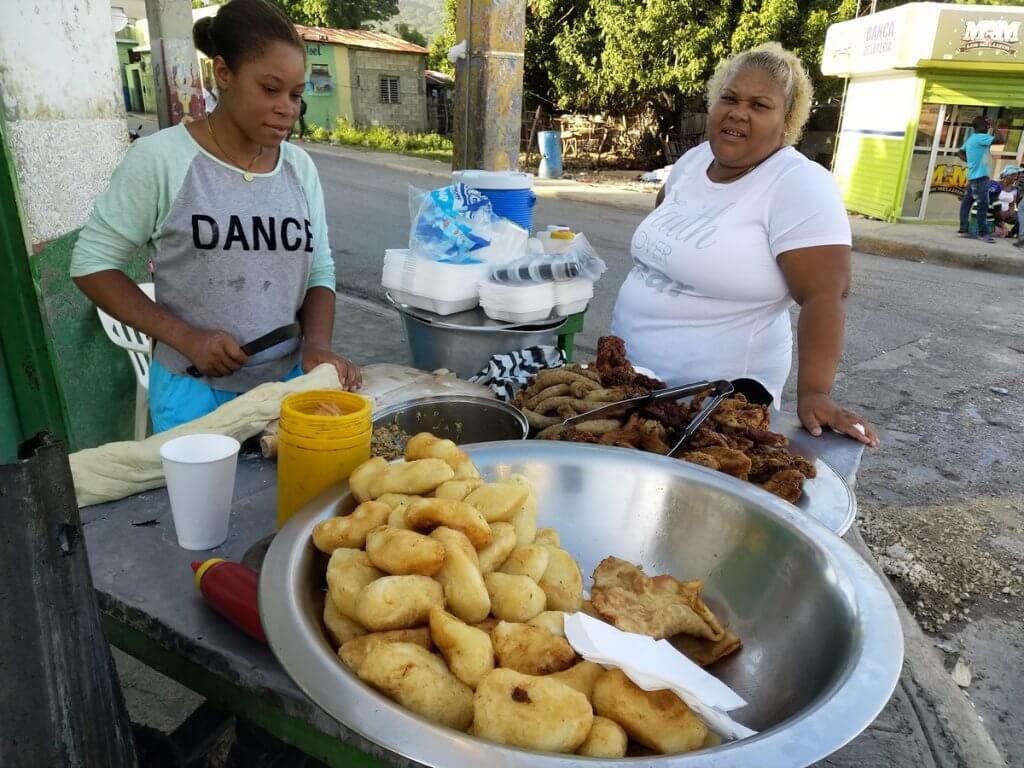 TRANSPORTATION & HITCHHIKING
If you don´t rent a car, you can use public transportation which works quite good in the Dominican Republic. One option is to use quite luxurious buses such as Caribe Tours (we haven´t used it once but they looked pretty fine). Or favourite and more local means of transportation was through so called "guagua". It´s like a small minivan which transports people from point A to point B and can be found throughout the whole country. Price per one ride depends on the distance but it was pretty cheap. Not very comfortable but definitely a very local experience.
However, we love more adventurous way of travelling, therefore, we hitchhiked throughout the whole Dominican Republic.
It was easy and fun. Many people didn´t hesitate too long and gave us a ride without problems. Many of them invited us for lunch to their places, introduced us to their family and friends or simply took our contact so they would make sure we arrived to our final destination without problems. People were super friendly and willing to help us out while hitchhiking and we never felt unsafe.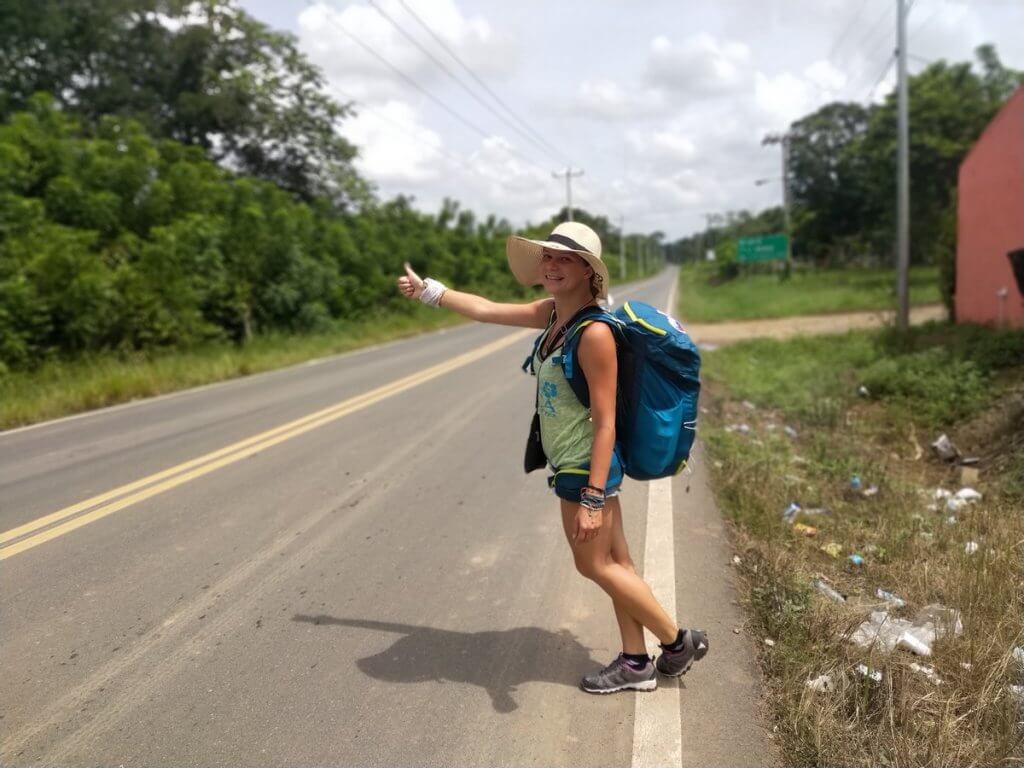 ACCOMMODATION
Many people come to the Dominican Republic with a plan to stay in hotel resorts which they booked long time before arrival. However, this is not my way of travelling. I booked the first two nights at beach Bibijagua (close to Punta Cana village and Bavaro beach) a private room for 20 dollars a night throughout BOOKING. That was our most expensive accommodation in 30 days we stayed in the Dominican Republic.
After that we hitchhiked and explored new places on daily basis and look for accommodation directly on a spot by asking local people. We always negotiated prices and we usually paid between 500 and 800 pesos a night (between 10 and 16 dollars a night per private room).
We also used couchsurfing which is not there as common as in other Latin American countries. However, thanks to that we got 12 nights for free with a great company of local people.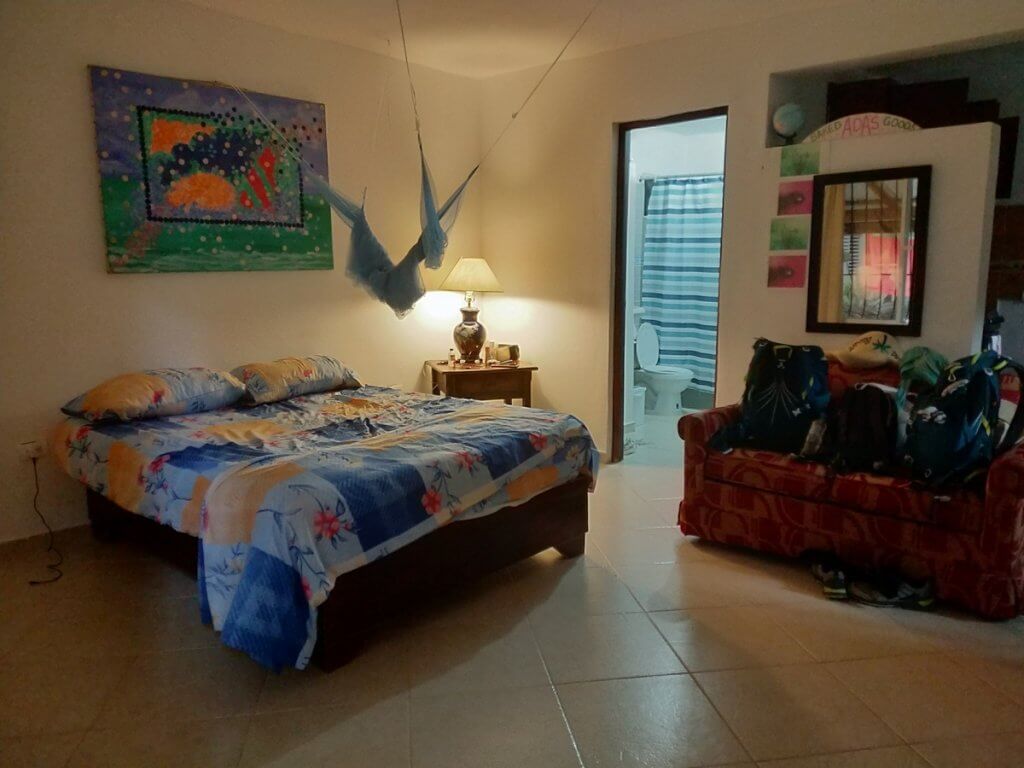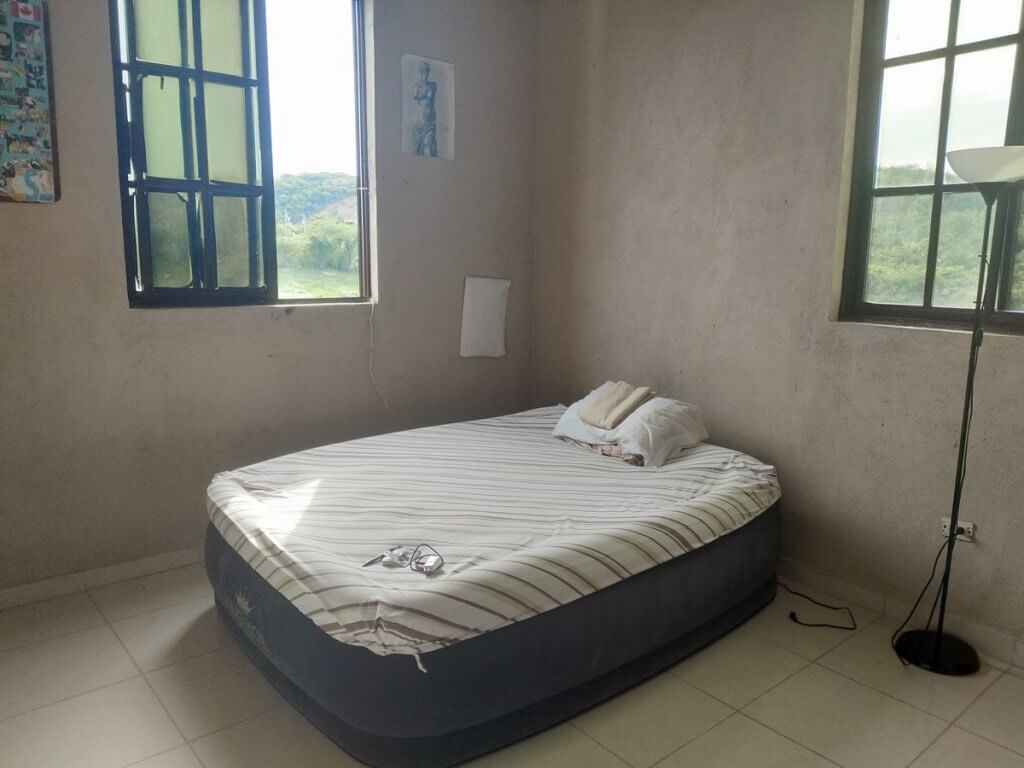 Would you like to know more about the Dominican Republic? Ask in the comments below. And if you want to read about my first impression on Dominicans then click HERE. If you are curious about rules that exist but don´t work in the Dominican Republic then click HERE.  
Subscribe for more articles from my crazy travels around the whole world. 🙂  
If you wish to receive my latest articles on your email, sign up below.
And if you want to contribute for MiliMundo travels, don´t hesitate and do it now. 🙂
And if you are interested in articles on CENTRAL AMERICA – click HERE. On SOUTH AMERICA click HERE. 🙂
PS: Looking for great travel insurance with great prices? Insurance which you can book even when your journey has already started? Have a look at The True Traveller. I am more than happy with them. 🙂

Please follow and like us: