Hits: 2943
There is a saying: "Mistakes are sometimes the best memories". And I would like to apply this saying into my article with one correction – "Accidents are sometimes the best memories". Or the best stories to tell. But once something happens, it doesn´t seem to be that much fun at that time. Thanks God, time flies and time heals all bruises, right?
So this article will describe how at least one accident happened to me in almost every country travelled in South America. Story of how I almost died couple of times. Or how I could have died but thanks to my famous luck I didn´t. Let´s have a look at it. 🙂
1st accident – my first monocle ever – 2nd day of my stay in South America – Brazil
Magical Rio de Janeiro, famous Copacabana, delicious caipirinha… Sounds like heaven! And I was in one for a while. Then this little colourful black eye happened! You ask how?! Why?! Well, my very first full day at Ipanema beach I was enjoying sun, sea (ocean actually) and some "acai" (traditional Brazilian tropical fruit). Then I headed to refresh myself and went for swimming. However, I over-estimated the strength of waves of Atlantic and on my way back, one HUGE wave took me over and I hit my head on a rock at the bottom of sea. I lost control over my body for a while, got confused, almost drowned in … However, with some luck I made it to the shore and after 15 minutes my very first monocle appeared! And for the rest of my stay in Rio people looked at me with thought: "poor girl, came to Rio and straight got attacked." Haha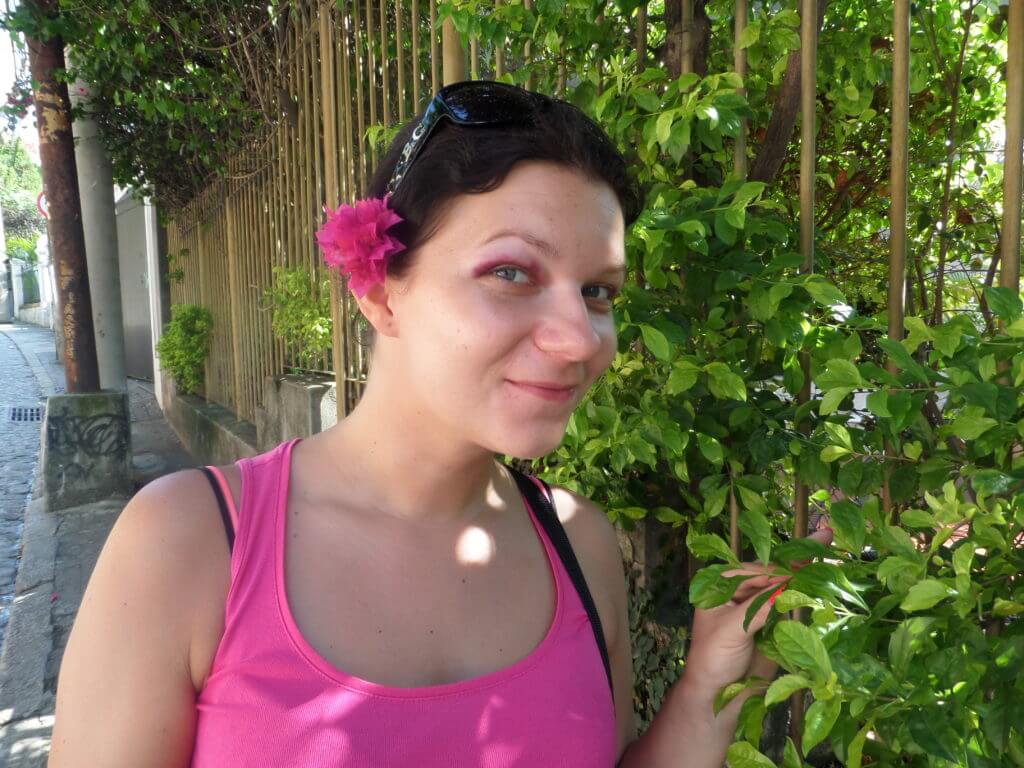 2nd accident – looking like a hamster – 1st week of my stay in Colombia
Actually, that wasn´t accident as such but if you look at the picture below, you would call it like that. So what happened? Why do I look like hamster on the picture? Well, my very first week in Colombia I started to feel incredible pain in my left ear. After couple of days I took courage to visit one of the local clinics where I was told that my wisdom tooth must be pulled out! Jesus, you can´t imagine my fear. I have been afraid of all dentists since I was a child. But now? Just imagine you are in a country famous for drugs, cocaine and system of healthcare is questionable and you must go through surgery of wisdom tooth! I almost died of fear. But I survived. At the end it wasn´t that horrible. Operation took a bit more than hour, two students (trainees) were holding my hand during the whole procedure, and my cheek got a bit swollen so I looked like a hamster. Plus I lost like 4 kg in a week.  🙂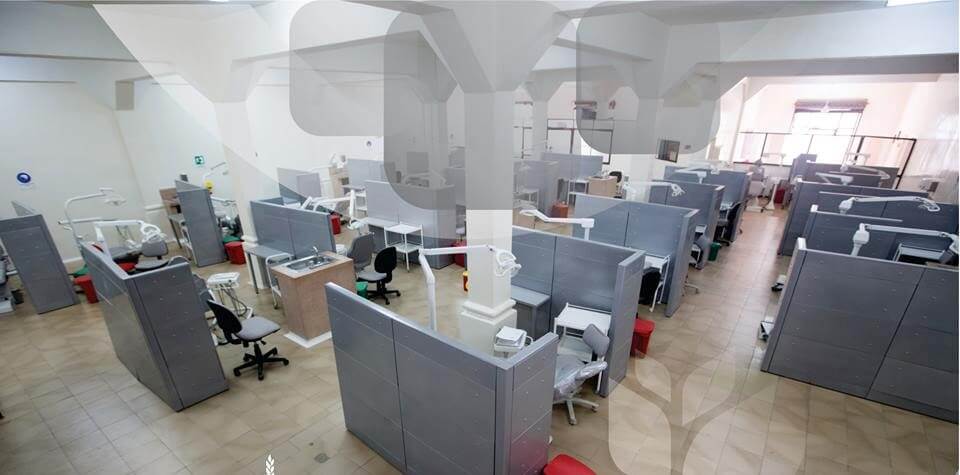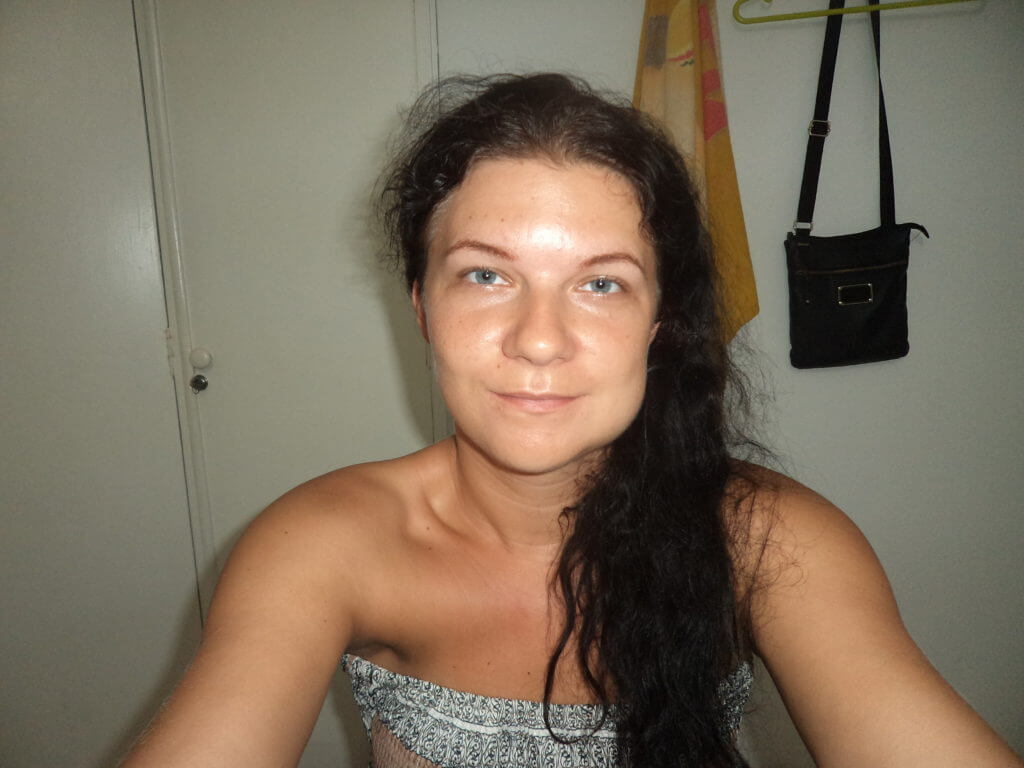 3rd accident – scar by mototaxi – 1st month of my stay in Colombia
Monteria, city where I lived in Colombia, is famous for "mototaxi". Mototaxi is actually any motorbike with a driver who has at least two helmets. One for him and one for you. All students and colleagues at university were telling me: "Mili, don´t take mototaxi, it may be dangerous." Dangerous?! Sounds like fun though! So one beautiful day, after many weeks of already using mototaxi as a regular way of getting to and from work, I was in a rush and as I got off mototaxi, my leg touched exhaust and I burnt my skin. Since then I have beautiful scar on my right leg and my students gave me nickname "Queen of Mototaxi". 🙂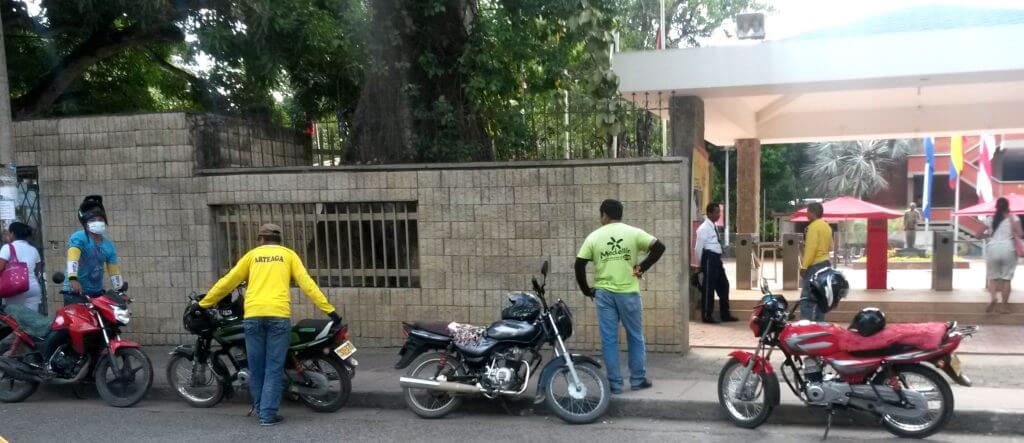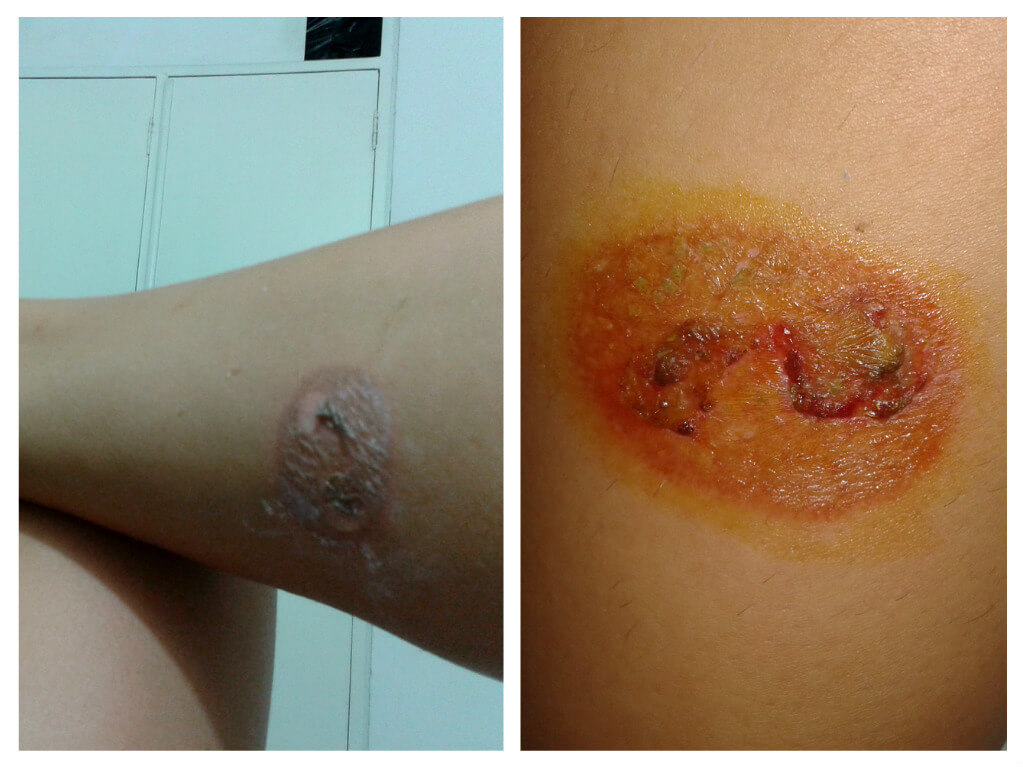 4th accident – dead swing over Amazonia – 1st days at my volunteering job in Ecuador
Imagine swing (rope with piece of wood – not secured) over magical views of Amazonia jungle from the height over 200 meters. How does it sound?? It would be actually a sin not to swing over Amazonia once you get a chance, right? Well, I did it. Not only once or twice, but three times. However when I did it for the first time, I almost fell down the yawn while my friend was taking a video of me. This could have had fatal consequences which I hadn´t realised before. Actually, thanks to adrenaline in my blood, I didn´t even realised it once it happened. I was just laughing like crazy. For better imagination, watch a following video 🙂
5th accident – unlucky bridge jumping – day after Amazonia accident in Ecuador
"Dead swing" was not enough adrenaline for me, so next day I took courage to jump of 100 meter high bridge in magical town Banos de Agua Santa. Well you can say that´s normal. So many people do bungee jumping and/or bridge jumping. However, I did something wrong. I actually didn´t jump correctly. As a consequence, the rope hit my right side of face and chest, and I had bruises and scratches on the right side of my body for couple of following days. What "lucky" two days – firstly dead swing and then unsuccessful bridge jumping … Trust me, since then, I haven´t been a big fan of heights. 🙂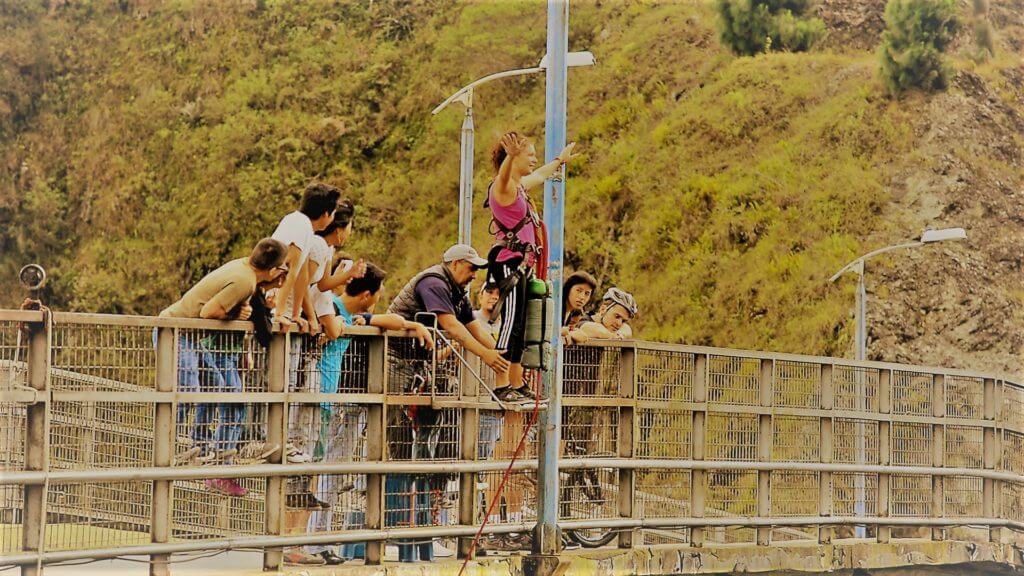 6th accident – attack of mosquitos on my way from Machu Picchu – last days of my stay in Peru
After I successfully survived my volunteering job in Ecuador (guide of extreme sport activities), I hoped nothing else would happen to me. After 5 months of travelling and couple of accidents I was actually almost sure that nothing else could have happened to me. I was wrong! In my last days of my stay in Peru I was heading from famous Machu Picchu to Cusco. I did it in less typical, touristic way and I walked around 10km through Peruvian jungle in order to get to the closest living population (Hidroelectrica). On my way there, I got attacked by freaking tiny but super strong mosquitos and my "super useful" repellent didn´t work at all. As a consequence, my right wrist got swollen in a way that all my bracelets had to be cut off and I had to visit pharmacy and ask for some special crème in order to relieve pain and bloating. Ridiculous, being attacked by mosquitos… 😀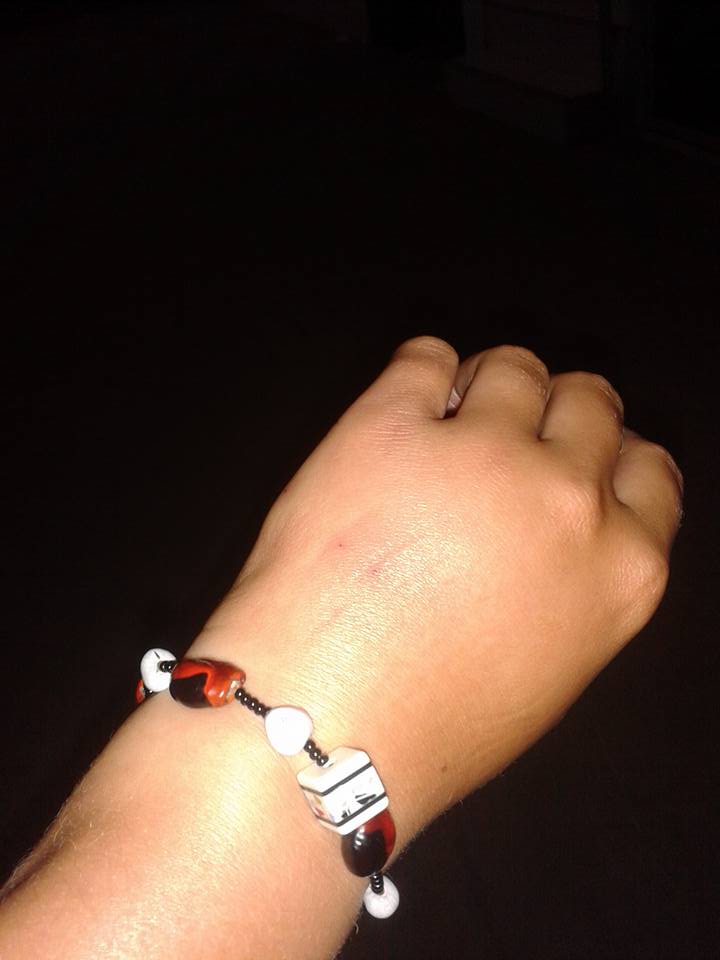 7th accident – altitude sickness – all days of my stay in Bolivia
My last, unpleasant "accident" (well, probably I wouldn´t call it an accident) was the one on Bolivia and took around 15 days. This accident is called "sorroche" or so called altitude sickness. The altitude of most Bolivian cities and towns is between 4,000 and 5,000 meters above sea level. Some people don´t suffer from altitude sickness, however, this wasn´t my case. Why would be after so many lucky accidents?! So since the first day of my stay in Bolivia, I started to feel the symptoms. Strong headache, fatigue, vomiting and incredibly bad diarrhoea. Imagine 15 days straight. I celebrated my 26th birthday at toilet, vomiting and with diarrhoea at the same time. Sounds like a loooot of fun, right?
To sum up, I have been through various pleasant and less pleasant situations in South America. Some of the accidents or situations were more serious, some less, some of them were even funny. Maybe at that time, when it happened, I didn´t laugh at it and I felt more afraid than secured. But I learnt that every bad thing which happens to us has a bright side. After each thing happened to me, I met incredible people willing to help me, comfort me and willing to ease my pain. And now, after a year of my travels, I am just looking back at all memories of my accidents with a smile on my face and with great stories to tell.
So what about you?? Did something you didn´t expect happen to you? Any less pleasant or even dangerous situation? If yes, feel free to share it with me in the comments below.
CARPE DIEM my readers and LET´S LIVE TO THE FULLEST! 🙂
SUBSCRIBE to MiliMundo
Please follow and like us: