Hits: 134
Are you looking for some inspiration for a weekend trip to Austrian Alps? In this case this article is just for you. Firstly I must admit that I haven´t planned this trip. It was my friend Peter who is crazy about the mountains. And therefore, he prepared us this itinerary. Crazy itinerary.
Total of 3 days, 32 km, 22 hours of hiking and over 3300 meters of elevation.
So where did we go? And how much did we pay for it?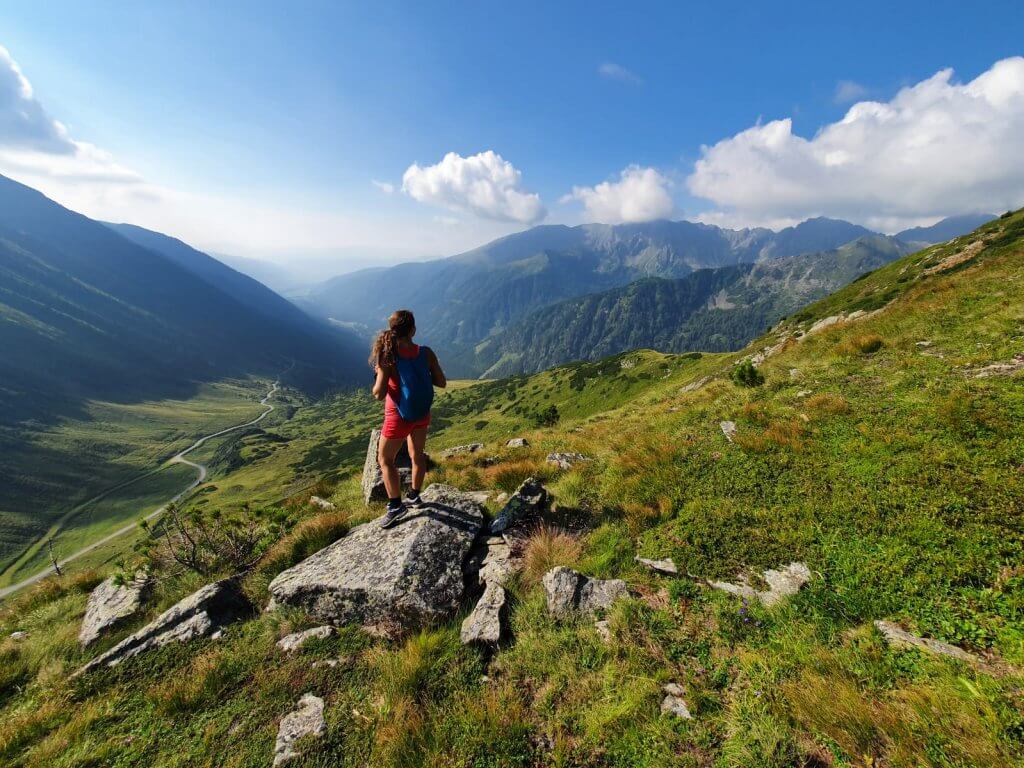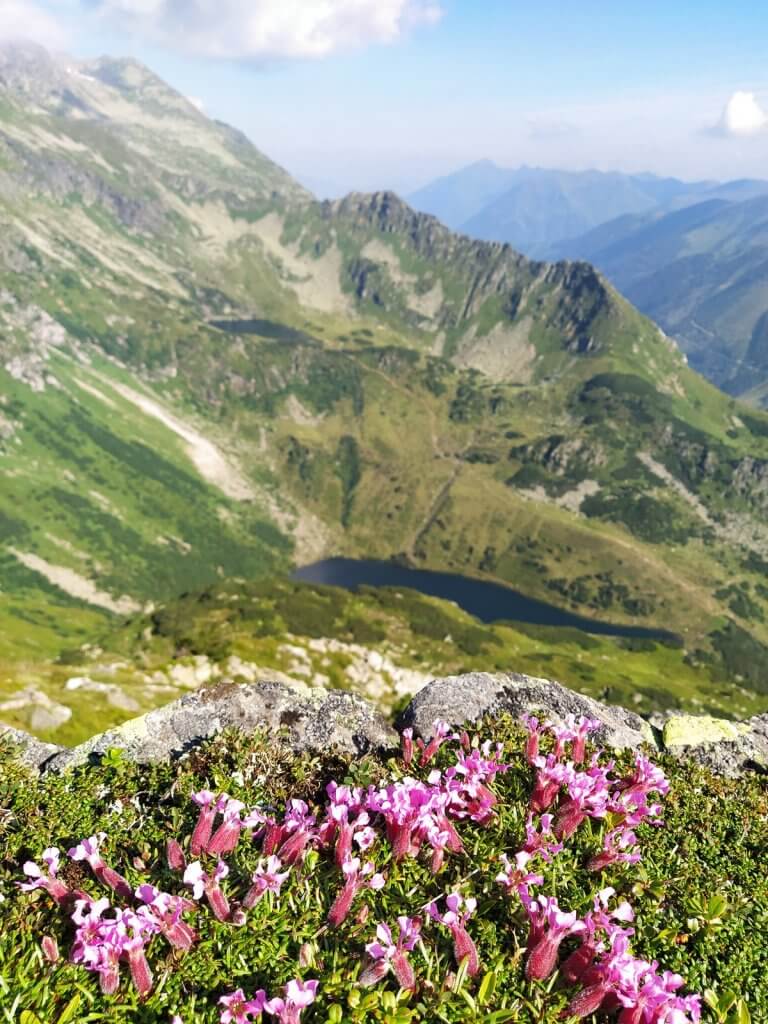 Day n. 1 RAXALPEN (Ottohaus & Heukuppe)
We set off from Bratislava around 10 am on Saturday morning and we arrived to Austrian town Puchberg two hours later. We took a train to Wien Nuestadt, from there  another train to Payerbach and from there a bus to a place called Preiner Gscheid. Why so complicated? Because we were planning a two day hiking trip with overnight stay in Ottohaus cottage starting in Preiner Gscheid and finishing in Puchberg. So we decided to leave our car on the place where we would finish the whole trip.
From Preiner Gscheid we followed a yellow hiking trail towards a part with ferrata trail. During the first hour we hiked up around 1000 elevation meters within 3km distance. After that we reached the highest hill of Raxalpen – HEUKUPPE – where we ate our homemade lunch. From there we literally ran towards cottage Karl Ludwig Haus for a short "beer break". Then we followed red hiking trail towards Hans Nemecek shelter, then we stopped at the Preinerwand cross with breathtaking panorama views.
Our last stop of our first day was a mountain cottage Ottohaus at 1650 m elevation where we stayed overnight for 32 euro per night per person with breakfast included.
TOTAL of 12km, 7 hours and 1220 meters of ascent elevation.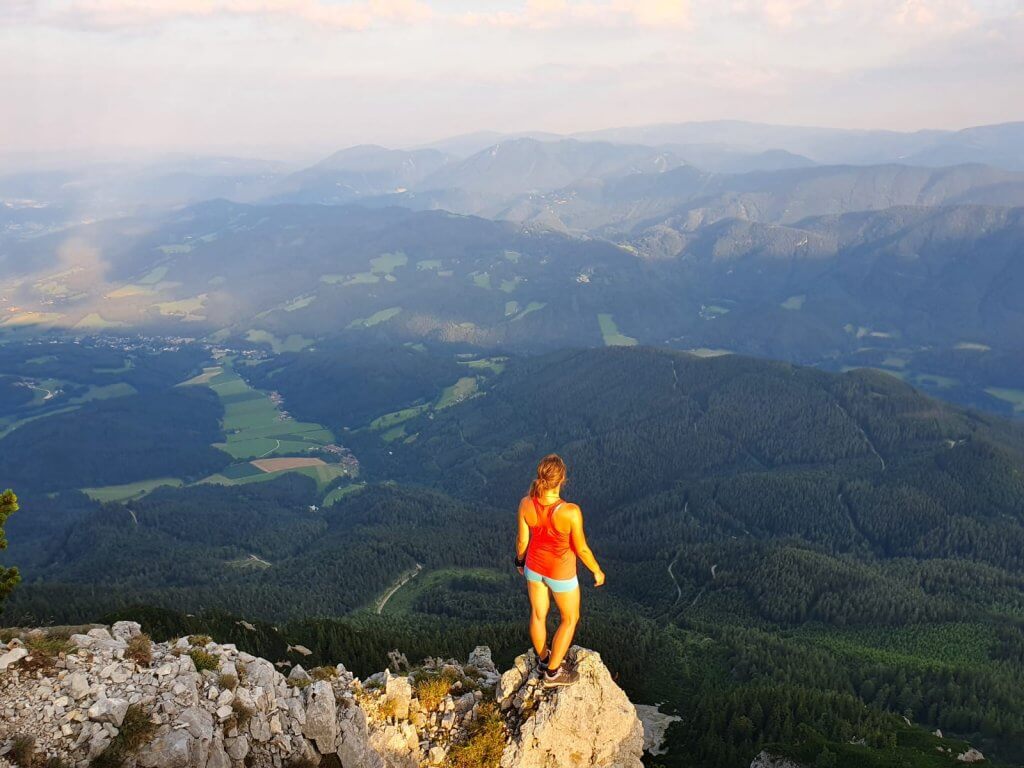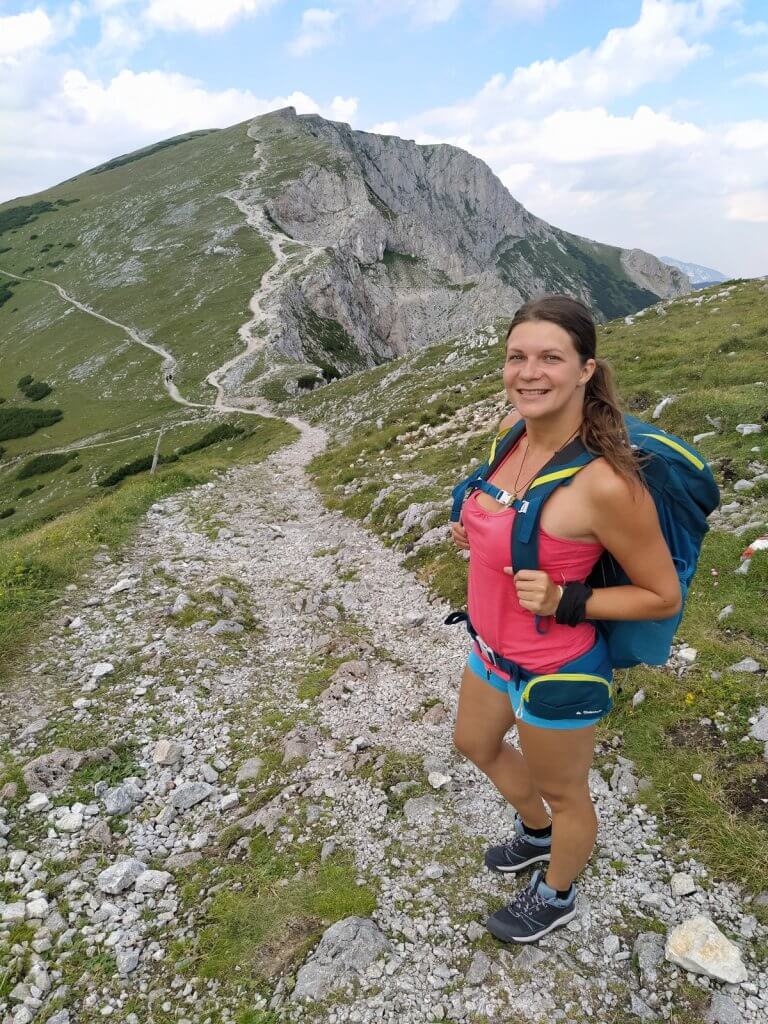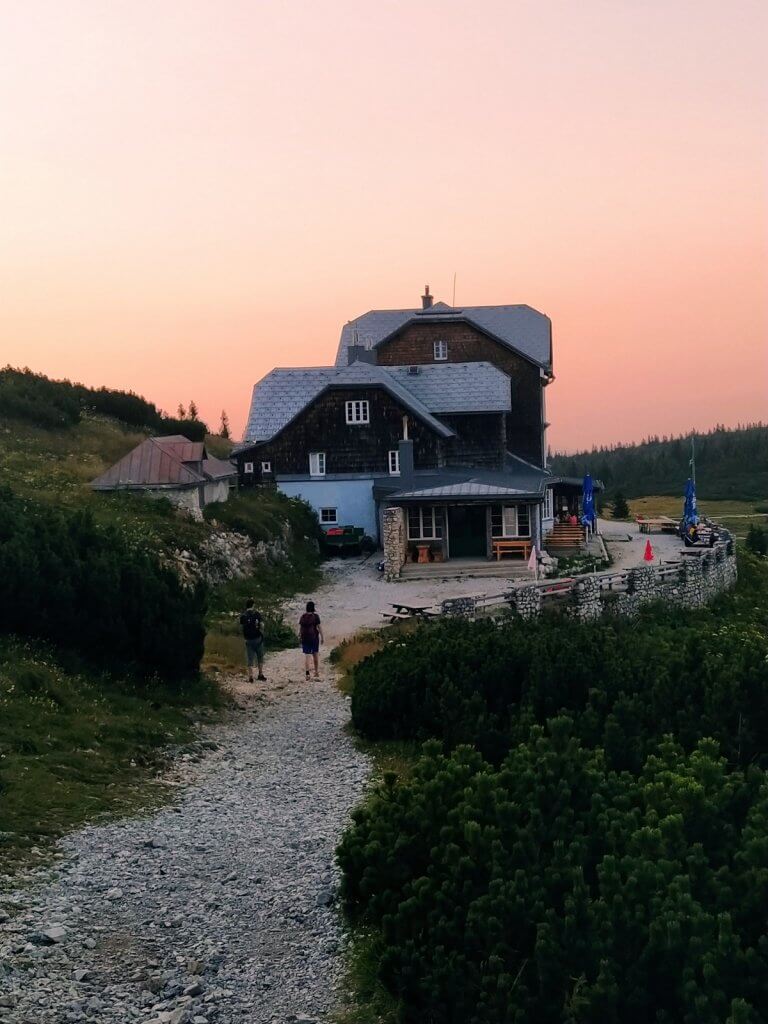 Day n. 2 SCHNEEBERG
We left Ottohaus after a nice breakfast around 8am and our first stop was viewpoint Hollental Aussicht, from where we started our descent via ferrata trail  Alpenvereinsteig without a necessity to have a safety ferrata equipment. After two and half hours of pretty interesting descent we hit the road, walked around 500 meters towards Weichtal Haus and from there we started our crazy steep and never ending ascent towards the hill Schneeberg.
The first two hours were a lot of fun. Steep but beautiful ascent through canyon took our breath away (sometimes literally). Our first break was at the cottage Kienhalerhutte where we ate our lunch and recharged our batteries. After 1500 of elevation meters we finally reached SCHNEEBERG with total elevation of  2076 meters. It was one of the most difficult and exhausting hikes I have ever done but it was completely worth it. In a nearby cottage Fischerhutte we ate some delicious soups and then we started our descent that was about 1500 meters with our final stop Puchberg.
We could have saved two hours of walking by taking a train from Berghaus Hochschneeberg, however, we decided to make it on our own. The price of the train was around 31 euro btw. After reaching our car in Puchberg, we stopped at McDonald for a quick dinner and then we drove for two and half hours to our cute mountain accommodation Kaltenbachalm in Schladming Tauren.
TOTAL of 25km, 12 hours, 1600 meters of ascent and 2700 meters of descent.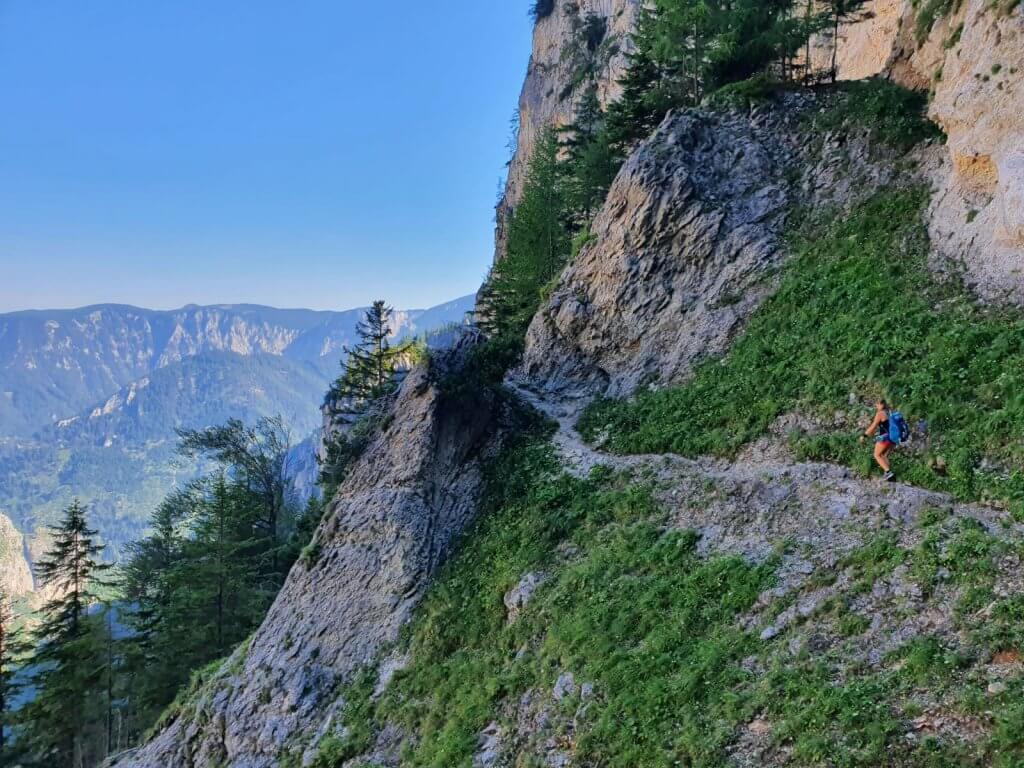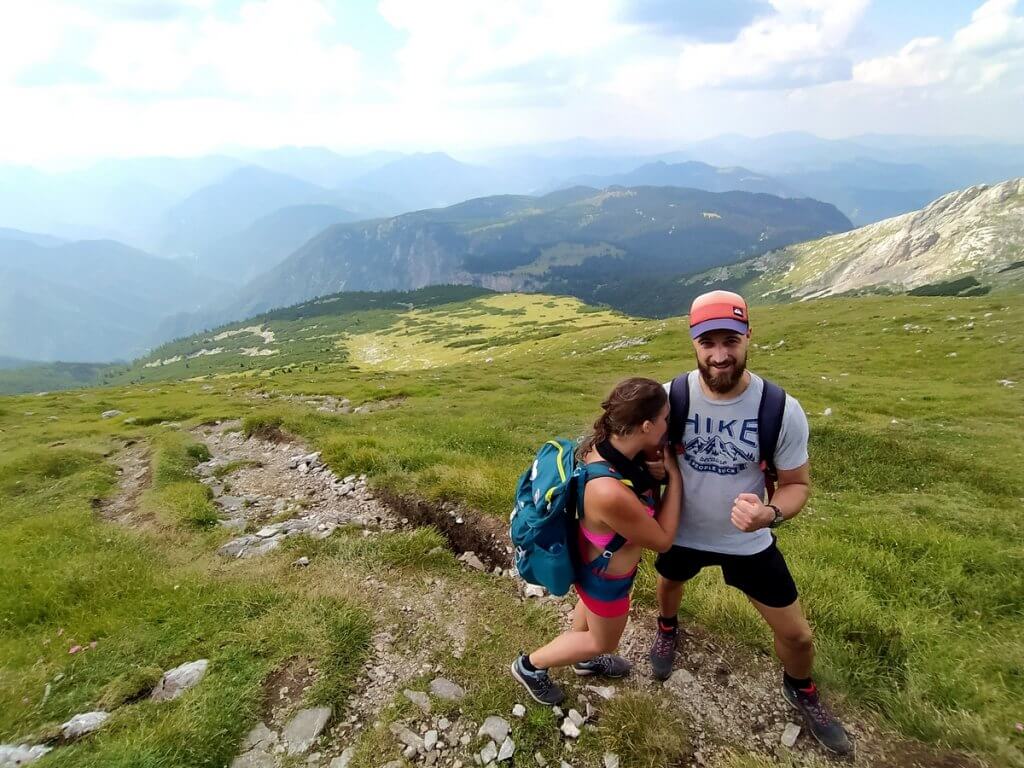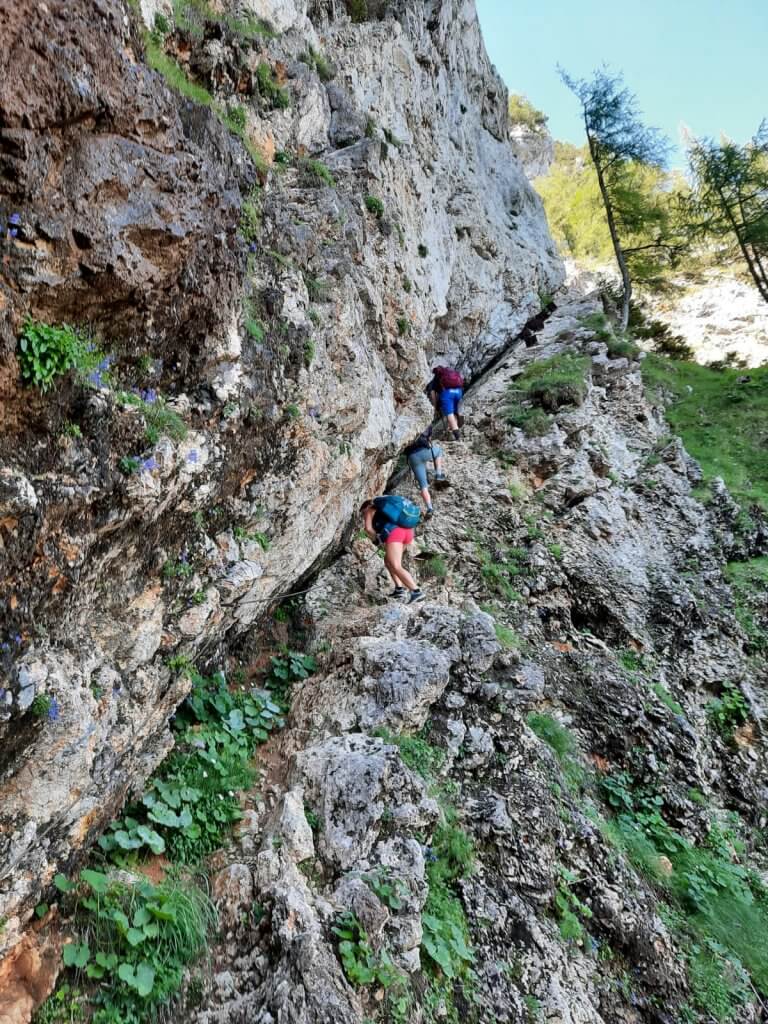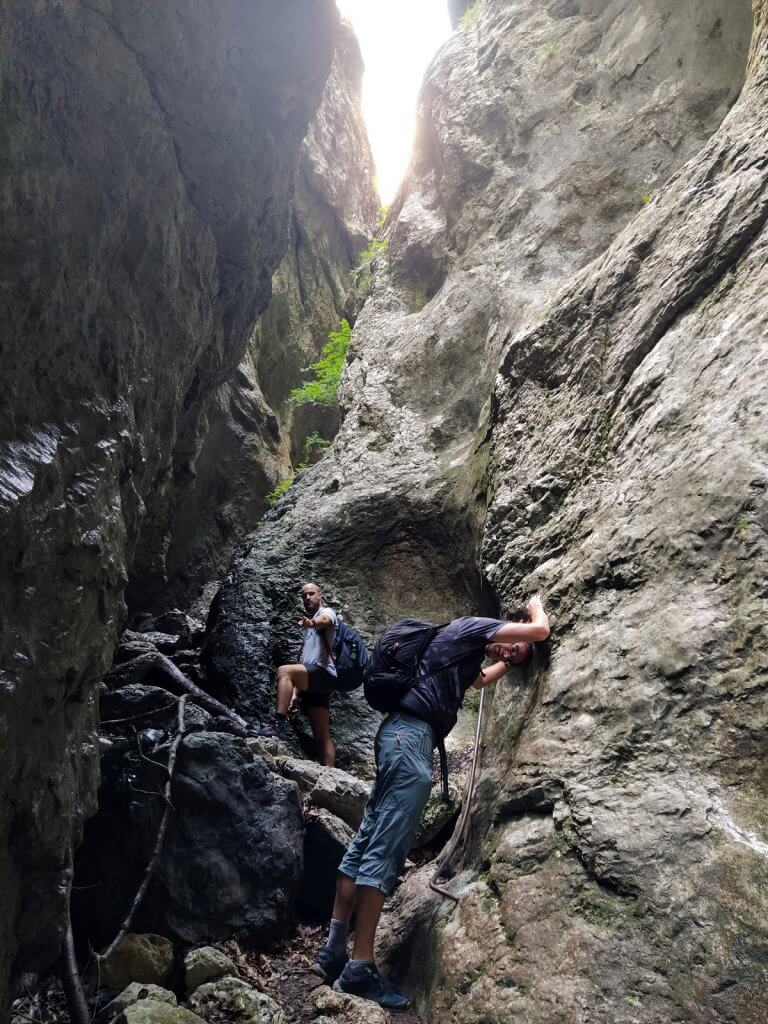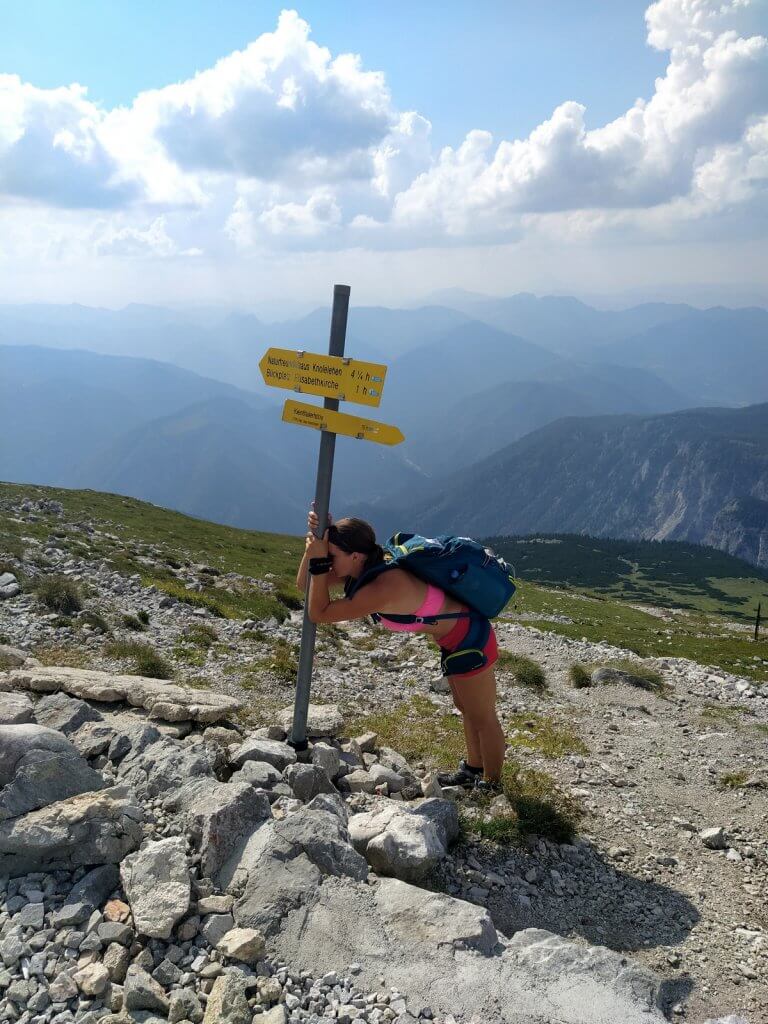 Day n. 3 Kaltenbach lakes (Schladming Tauern)
We are waking up into a beautiful sunny day in Schladming Tauern, just next to national park Solktäler (part called Solkpass). We slept in a beautiful mountain chalet Kaltenbachalm, where were served delicious breakfast with cows all round us. The surrounding is very authentic, very Austrian. I finally feel like in real Alps. Austrian Alps.
After the breakfast, Manuela – the owner of the chalet – took us to Solkpass Kapelle, from where we started out short but steep ascent towards the hill from where we could see beauty of all Kaltenbach lakes.
After some adventurous steep mountain range hike we got to all three Kaltenbach lakes where we took a short break for swimming which was allowed by locals. And this was actually our happy ending to our three day hiking in Austrian Alps.
TOTAL of 5km, three and half hours, 500 meters of ascent elevation.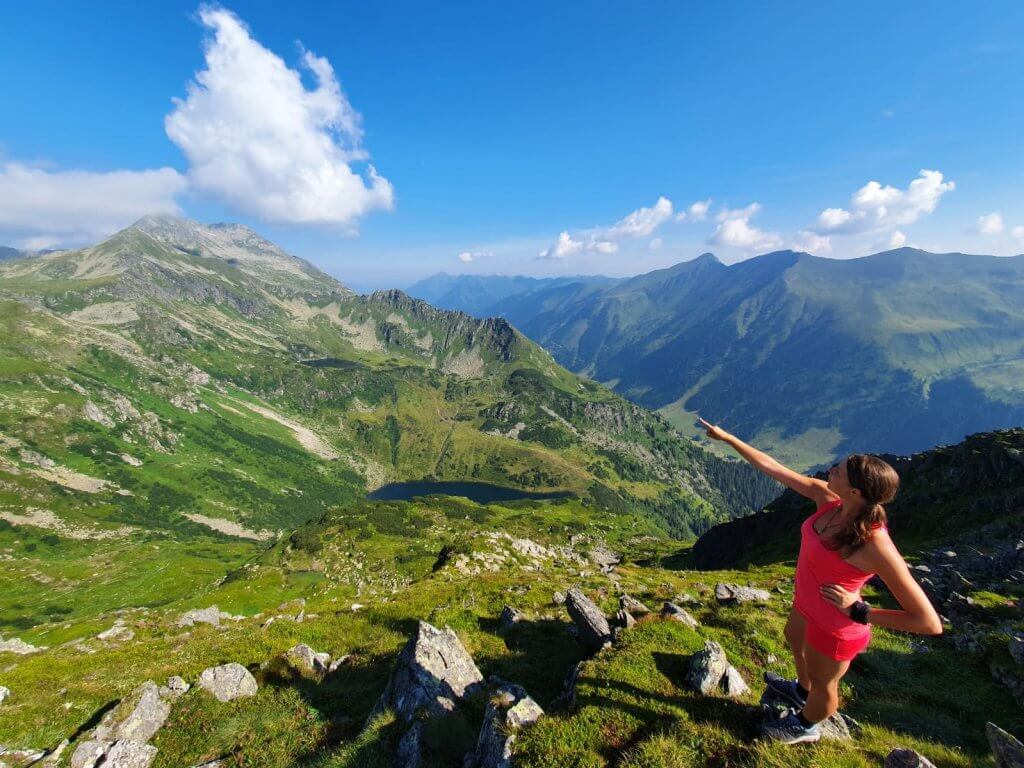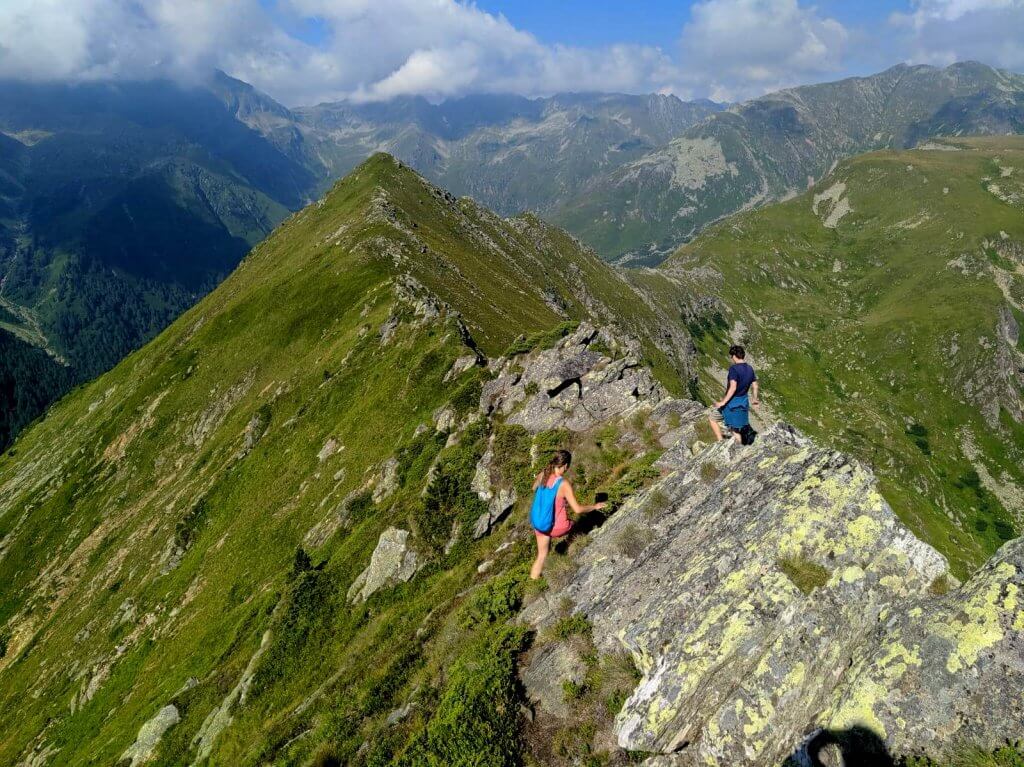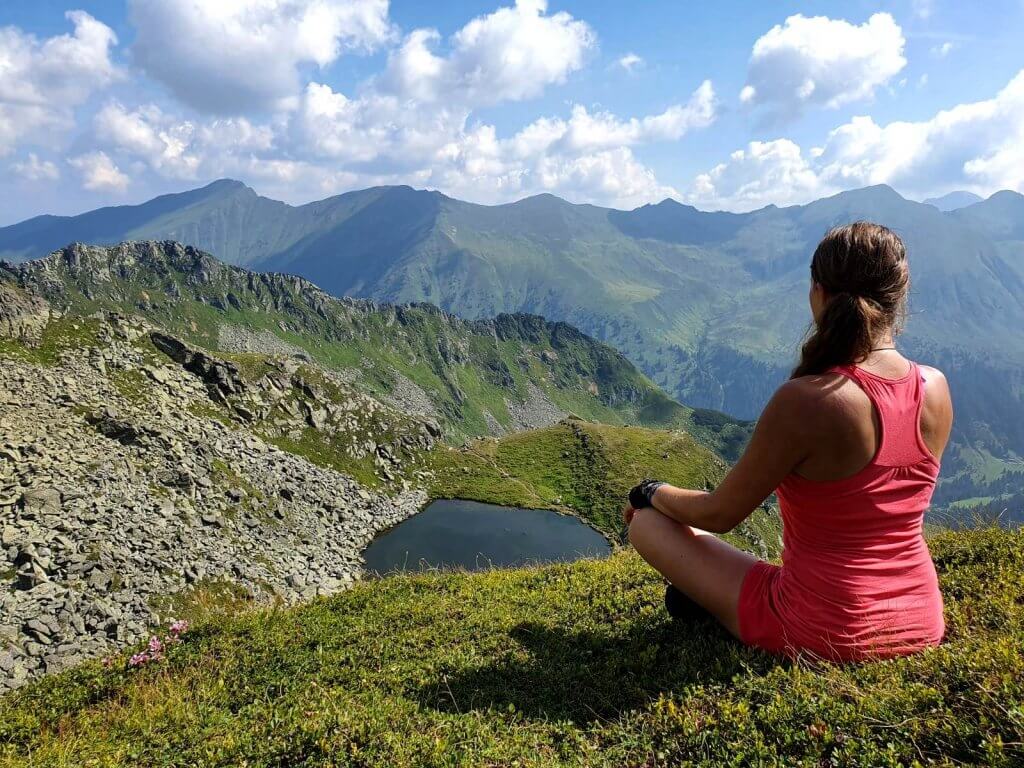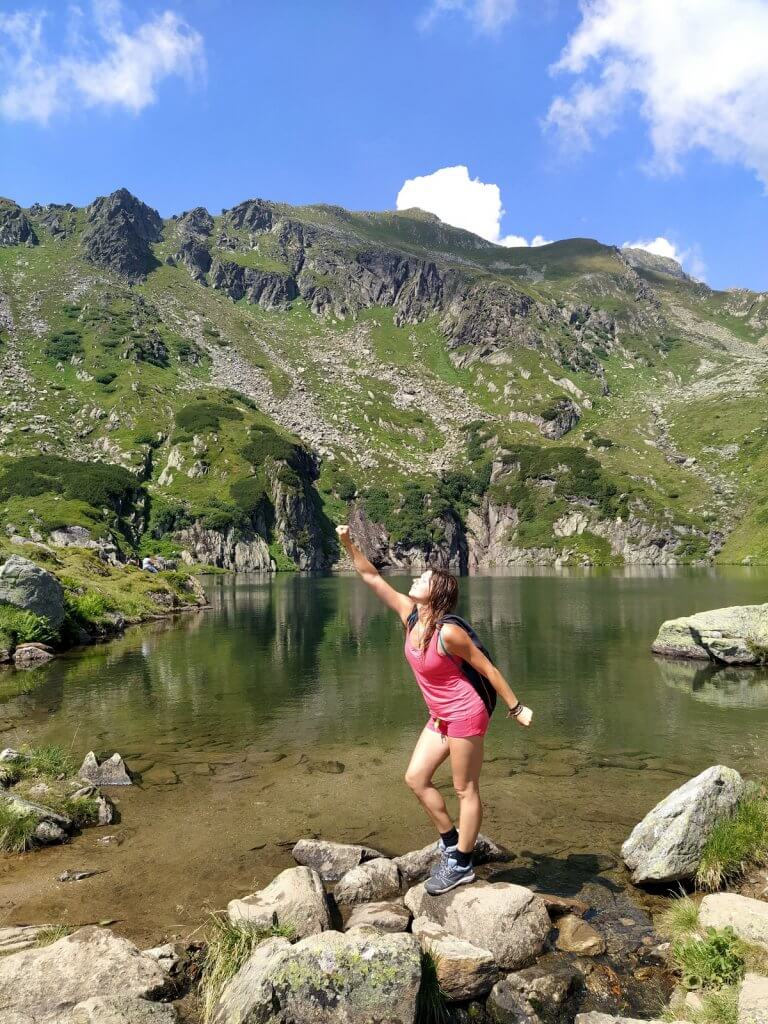 HOW MUCH IT COST ME
Accommodation: €60
Transport: €23
Food: €32
TOTAL: €115
Accommodation at Ottohaus chalet cost me €32 per night with breakfast included (simple room with two bunk beds with one shower for all the customers from the whole cottage). Accommodation at Kaltenbachalm cost me €28 per night also with breakfast included (beautiful little wooden chalet in the middle of Austrian Alps, no shower but with one nice toilet). I prepared most of my food back home (tuna cans, sandwiches, etc) and from time to time I spent some money on soups or sweet drinks to recharge my energy. Me and  my friends shared the cost for the gas. The train and bus combination from Puchberg to Preiner Gscheid cost us €10,70 per person. Austrian Alps were not as expensive as I tought.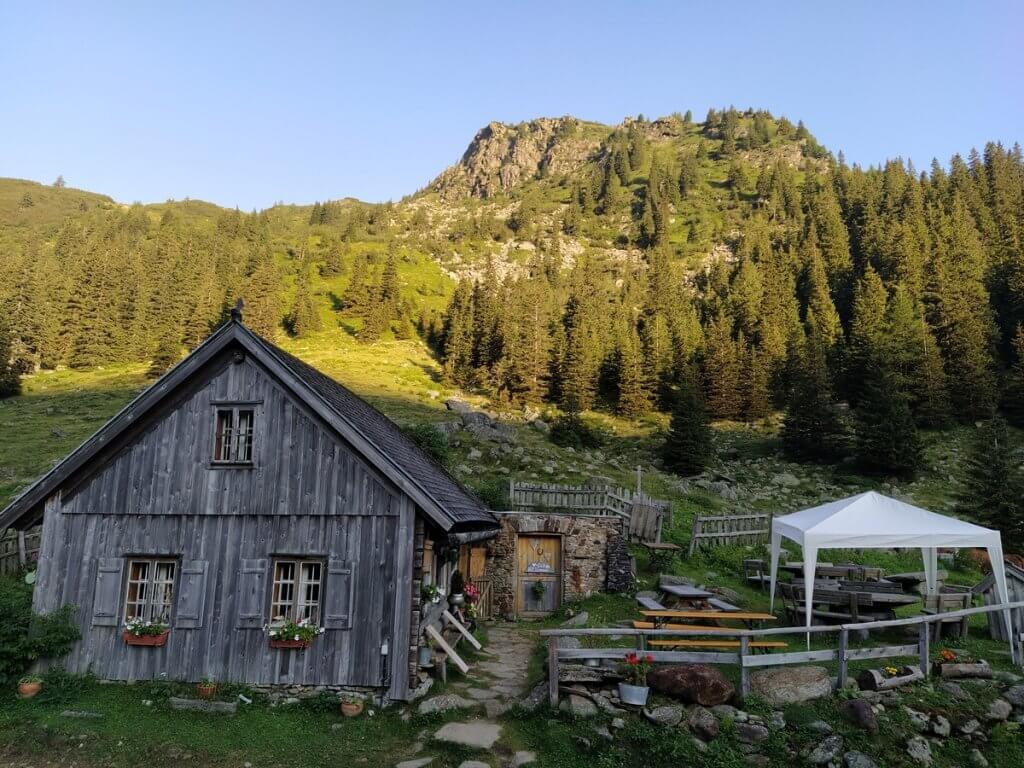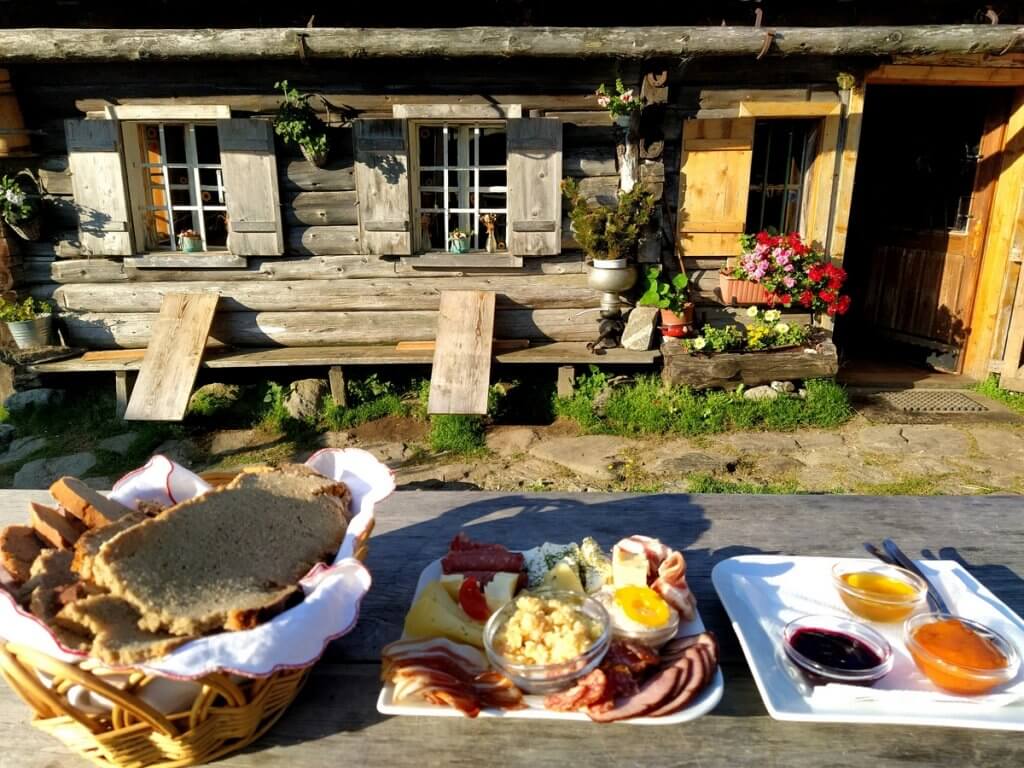 PRACTICAL INFORMATION
– OBB Scotty is a search application for transportation system in Austria
– OBB application serves for buying transport tickets in Austria
– mountain chalets and cottages must be booked in advance
– train from Berghaus HochSchneeberg will take you to Puchberg for €31 and saves you around 1500 elevation meters while going down
– it is a great idea to use app mapy.cz and download offline maps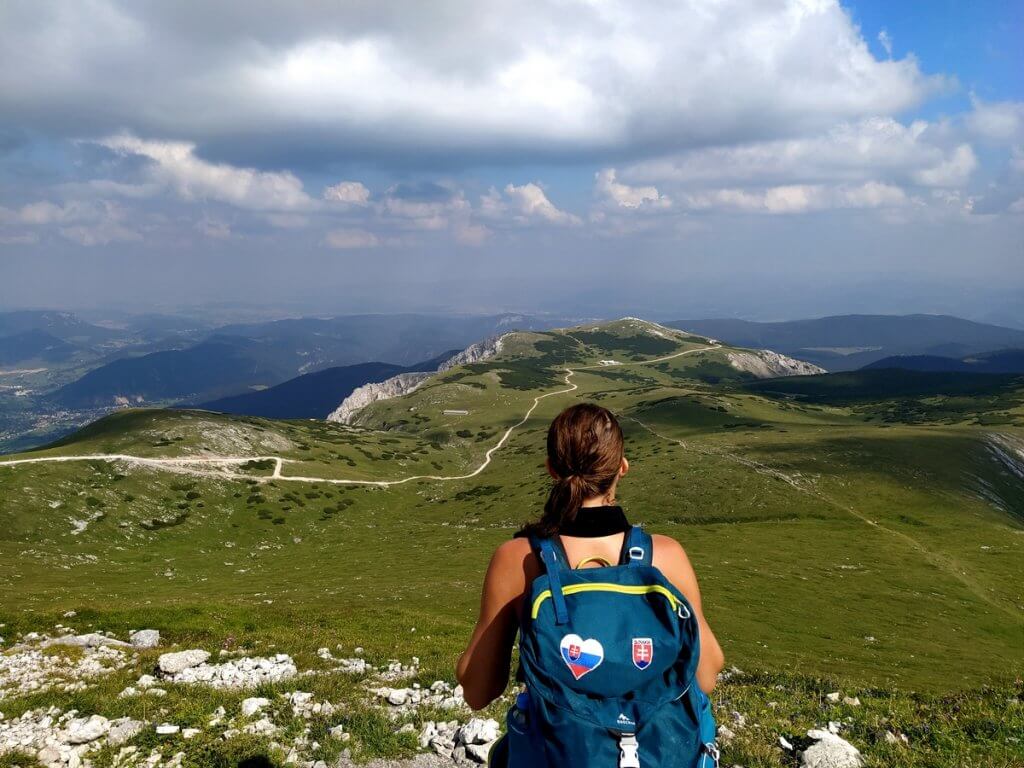 So what do you say about this trip to Austrian Alps? 32km, 22 hours and around 3300 elevation meters in Austrian Alps? Would you go? I needed long recovery after this weekend, especially my knees and feet, however, it was worth it! And I feel grateful for having friends who are crazy enough to do such hiking trips with me.   
If you wish to receive my latest articles on your email and find more inspiration – sign up below.
And if you liked the article and you want to contribute for my future MiliMundo travels, don´t hesitate and do it now. 🙂
And if you are interested in articles on CENTRAL AMERICA – click HERE. On SOUTH AMERICA click HERE. 🙂
PS: Looking for great travel insurance with great prices for your future travels? Insurance which you can book even when your journey has already started? Have a look at The True Traveller. I am more than happy with them.

Please follow and like us: