Hits: 307
 At the end of October me and my boyfriend decided to spend one week of this beautiful autumn time in charming and very often underestimated European country ROMANIA. This one week trip was actually a birthday gift to me (my boyfriend knows exactly what I like) and I would love to share our 7 day itinerary with you hoping to help you out planning your vacation in the country of Dracula and ineffable mountains.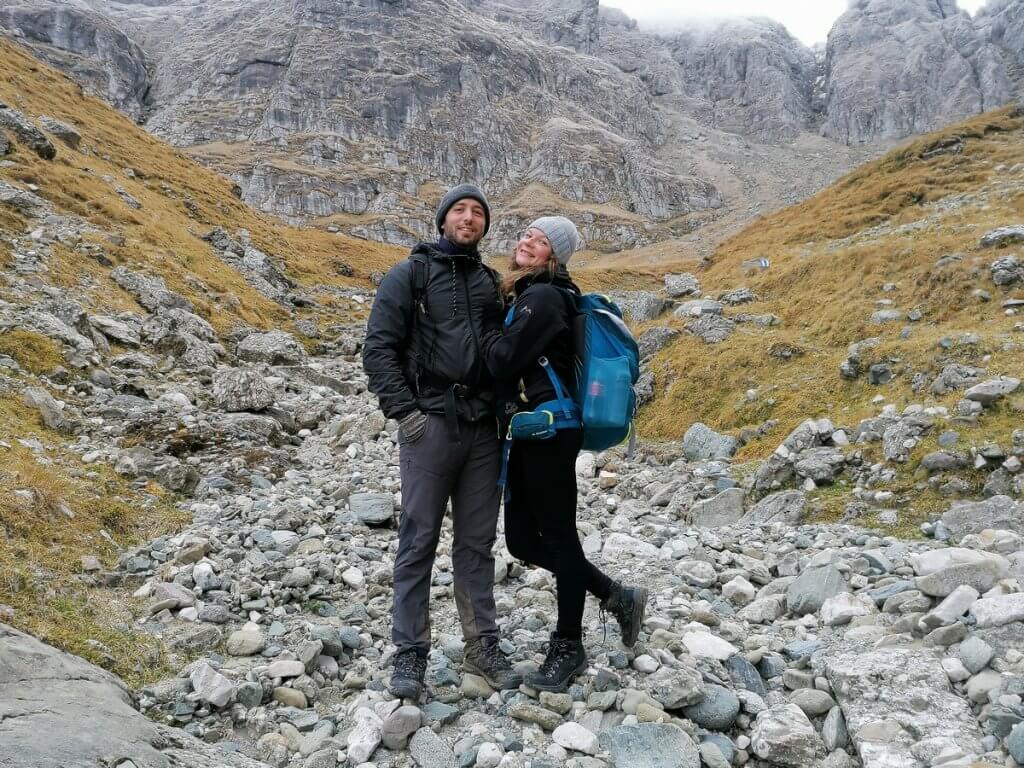 Day n. 1 – Bucegi mountains (Malaiesti cottage)
After a night spent at the place of our couchsurfing host Dan in Bucharest, we took morning train to small town called Busteni from where we started 5 hour hike through national park of Bucegi mountains. Weather was unpredictable. We started in t-shirts and ended up in winter jackets. From sun through fog and rain to snow. After few hours of challenging yet beautiful forest hike we ended at the mountain cottage Malaiesti where a night cost 10 euro per person. In one room it was only me, my boyfriend and Dan and his girlfriend. No extra blankets neither sleeping bags were necessary as rooms were fully equipped as well as the kitchen was. Food at the cottage was nice and inexpensive.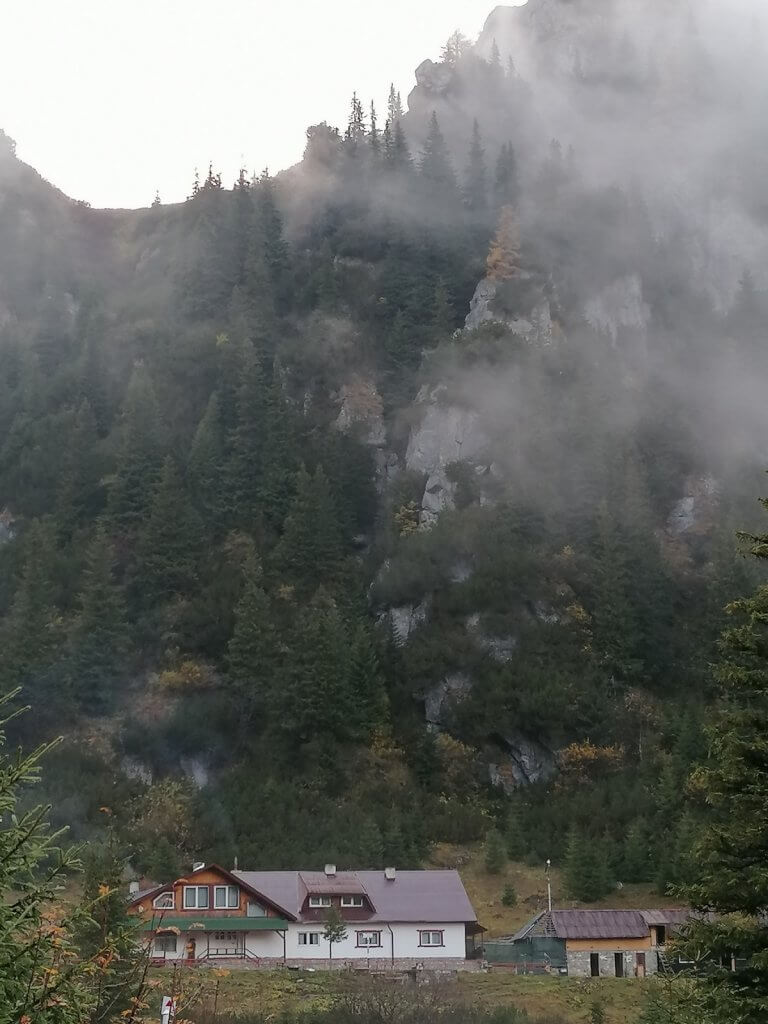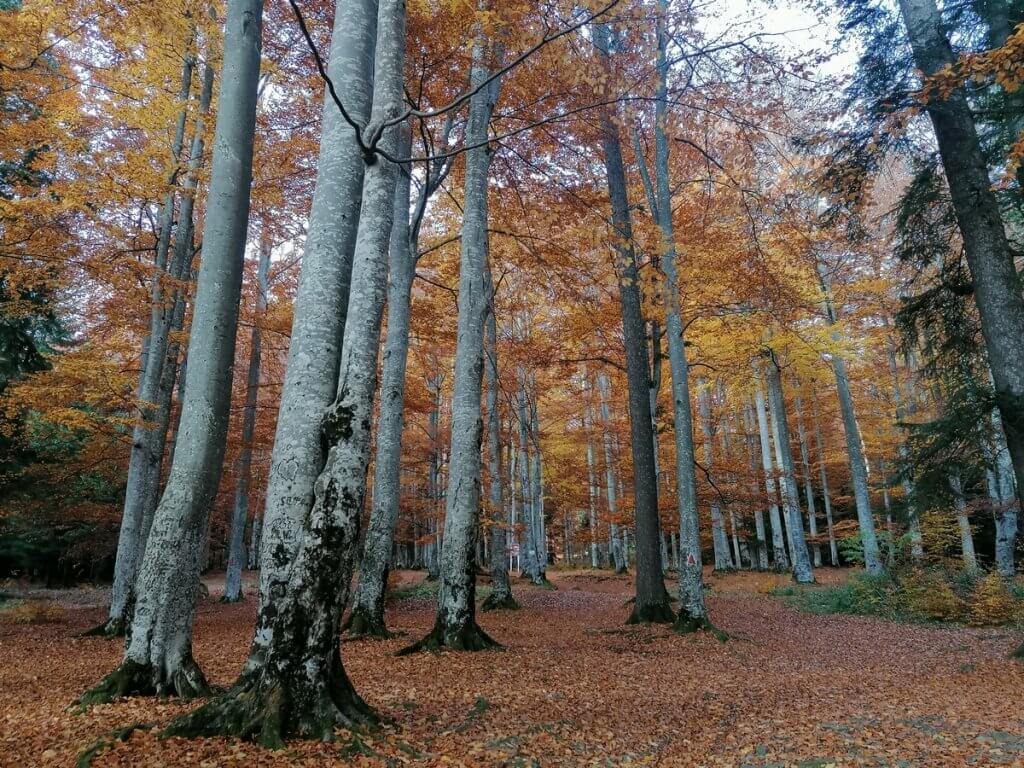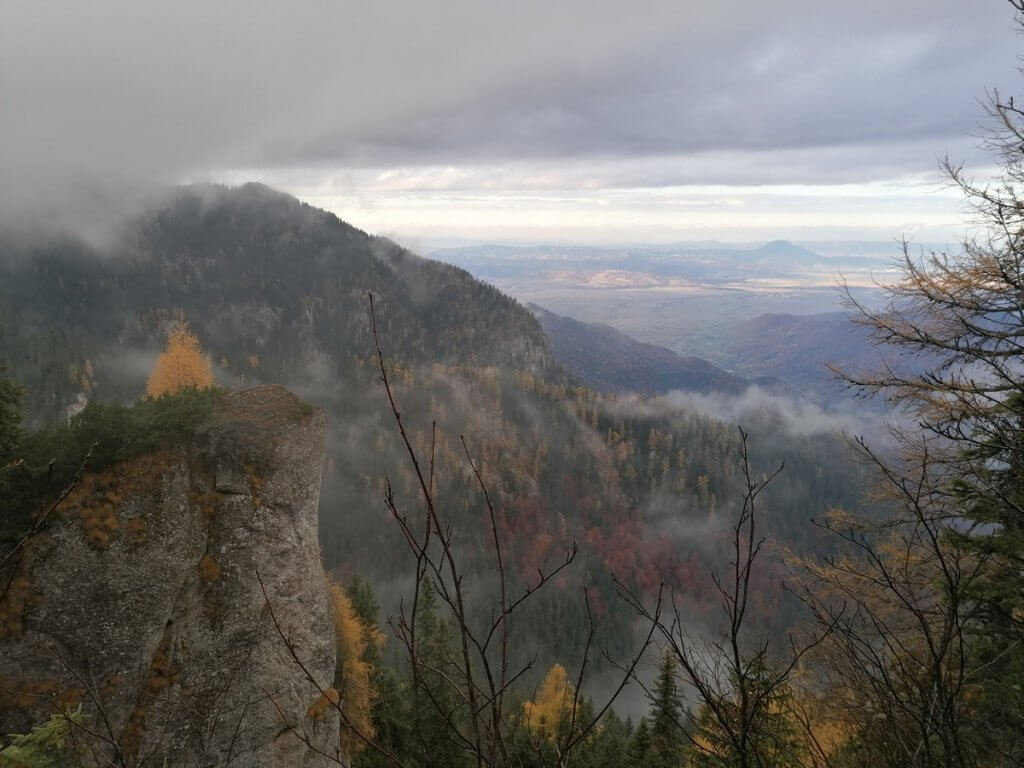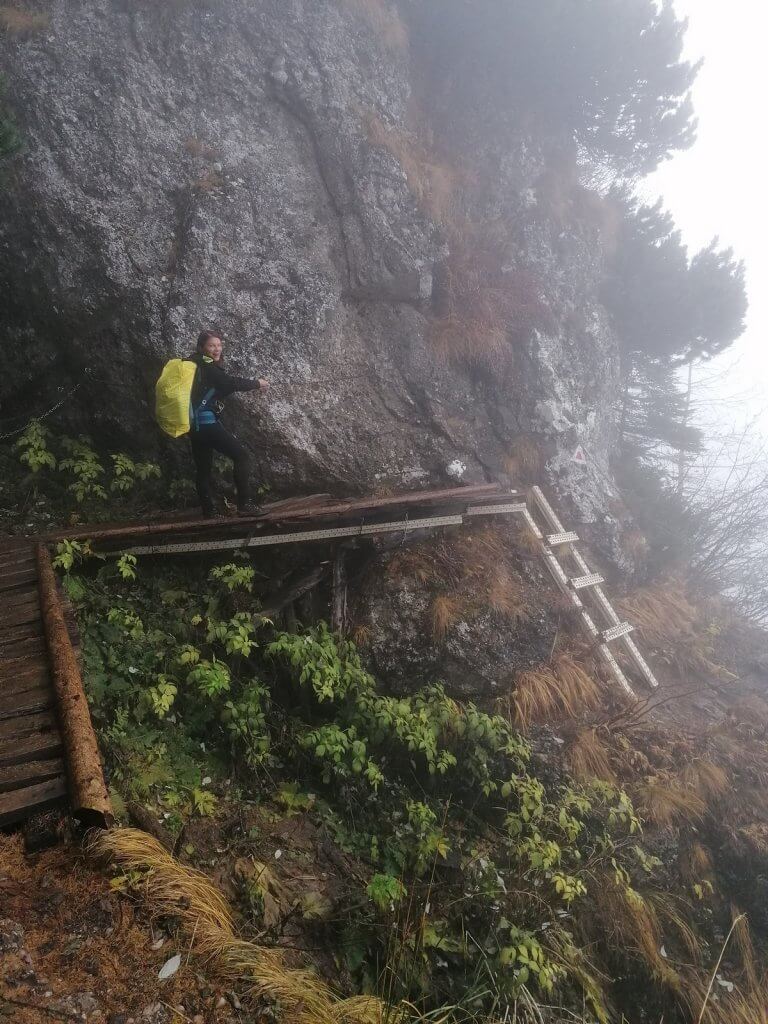 Day n. 2 – Bucegi mountains (Omu peak)
After early breakfast we headed from the cottage to the highest Omu peak which could be translated as "human" from Romanian language. It took us around three hours, terrain was steep, breath-taking rocky hills all around us. The higher we ascended, the colder it got with less visibility, too. Once we reached cottage at Omu peak with the altitude of 2505m, visibility was zero. Foggy, freezing weather and closed cottage was something we didn´t expect. After meeting few locals with some hot chocolate (which helped a lot) we managed to get back on track, followed the yellow trail and made it to Babele cottage (in translation "old lady") from where we descended back to Busteni by cable car for around 15 euro.
We spent this night in a nice warm cozy hotel room (hotel Marasesti, 27 euro per night) getting ready for more Romanian adventures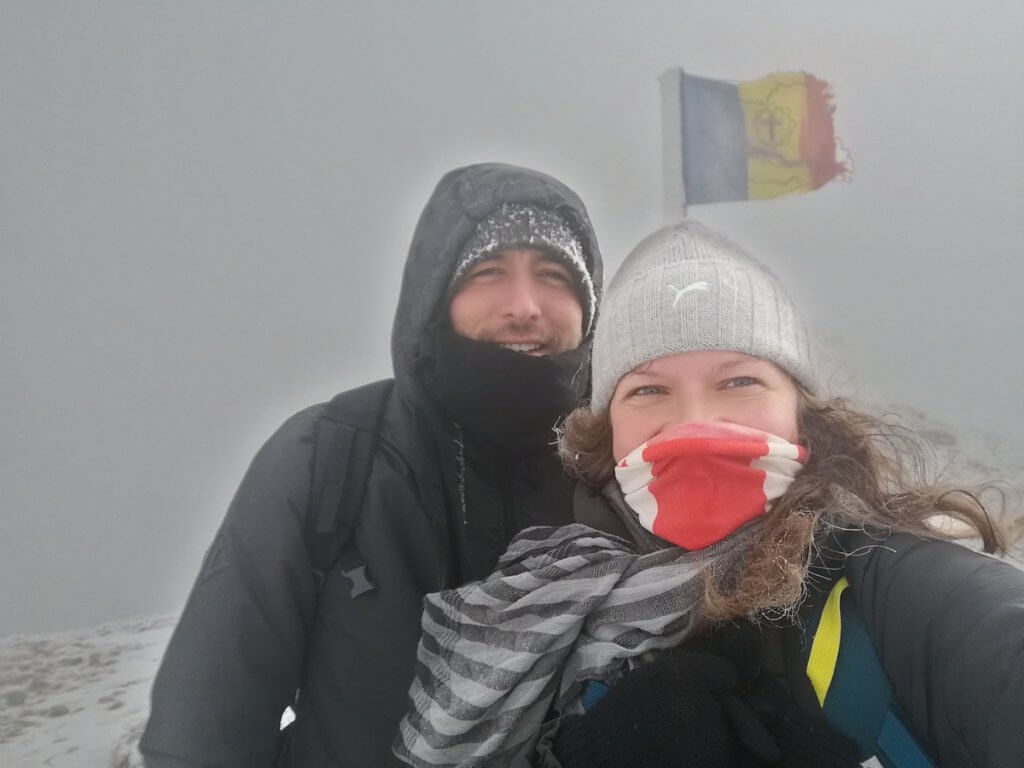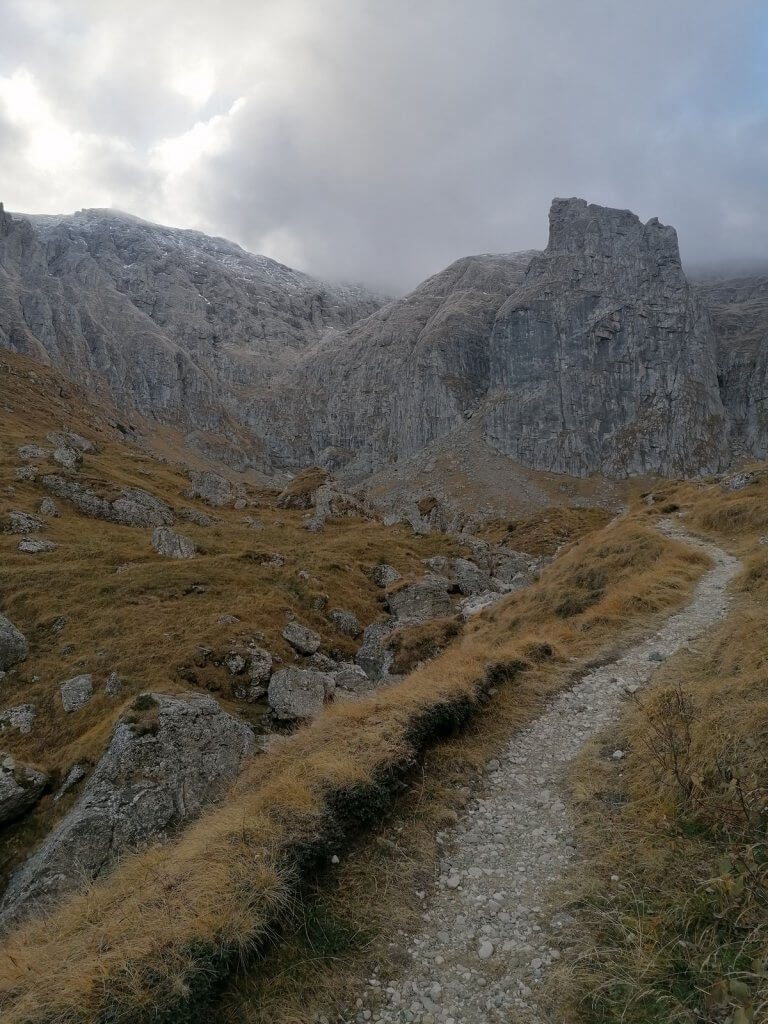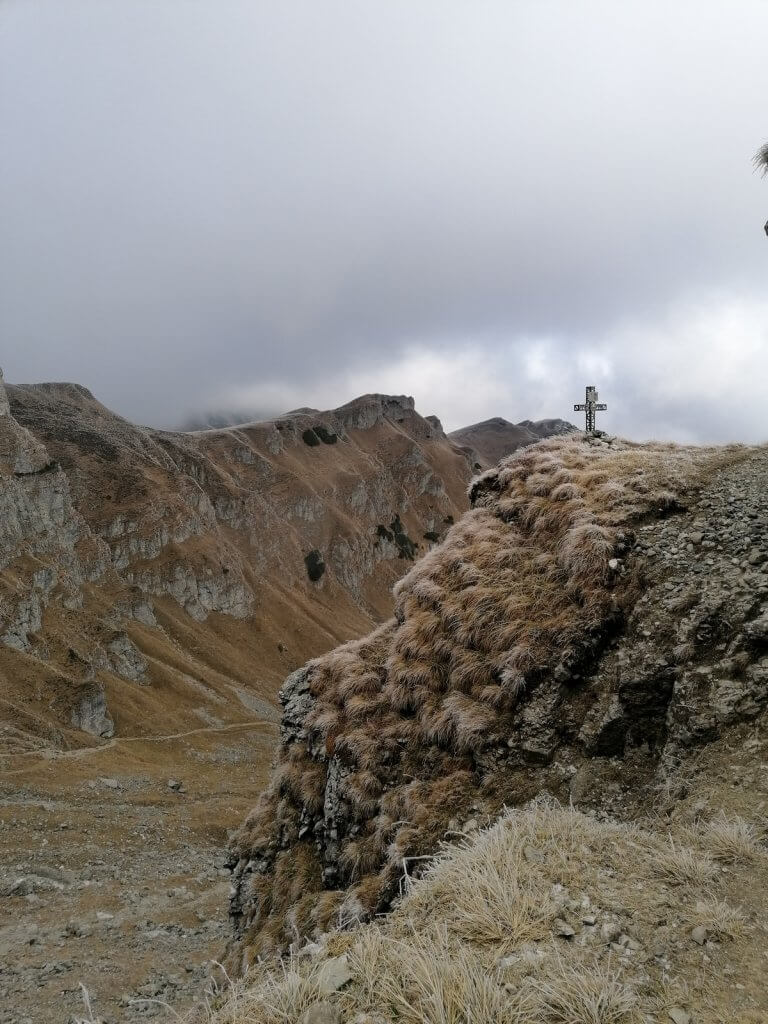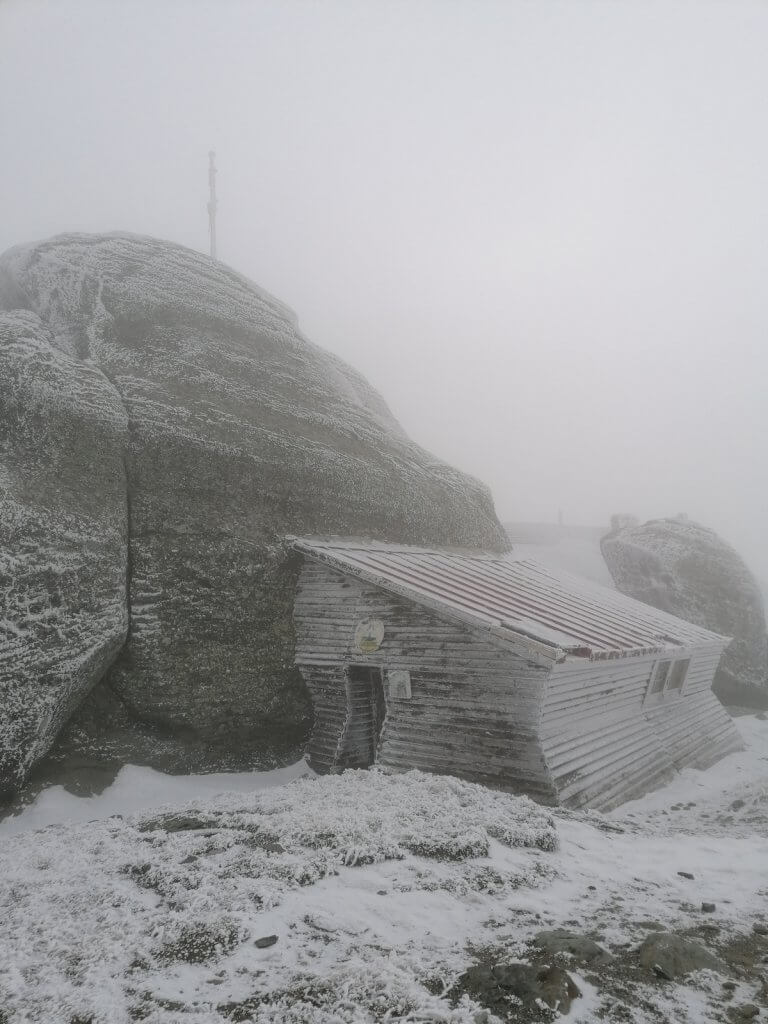 Day n. 3 – Busteni & Brasov
After the first two pretty intense days in Romania we decided to take it easy. Half day in Busteni was devoted to exploring this tiny cute mountain village. Our attempt to visit its castle Cantacuzino failed as the castle was closed for maintenance reasons (and also vacation of the owners), however, we managed to get nice walk all around the city and inhale its peaceful vibes and mountain views.
In the afternoon we took direct train to the 7th biggest city of Romania – BRASOV – where we ultimately stayed three nights in total. The train was only one euro (5 lei) and it took only one hour. Our Airbnb home was directly in the city centre, cost around 44 euro per night and it was huge aristocratic apartment consisting of 6 beds, sofa and luxurious indoor hot tub. And all of it only for me and my boyfriend who booked it for my birthday. Dream coming true.
First day we took it easy and explored only the surrounding of our apartment and visited famous Black Church (with the entrance fee 4 euro) which is supposed to be black because of huge fire, however, we also read it might be a result of bad air contamination of Brasov. Who dares to say what is truth? ?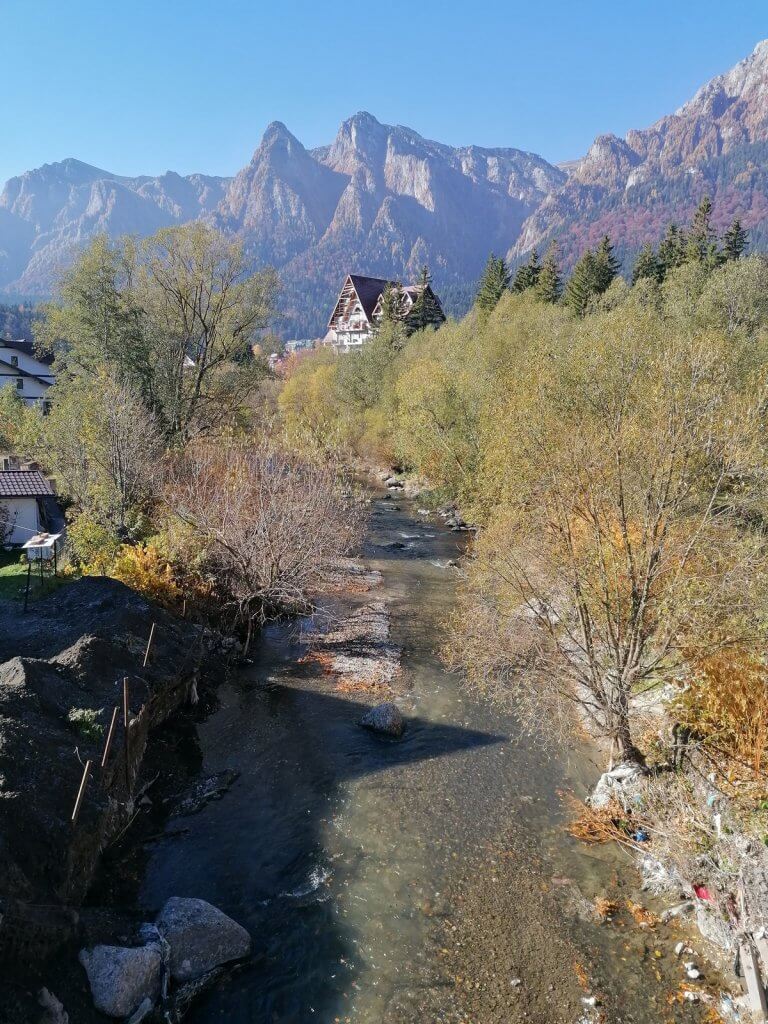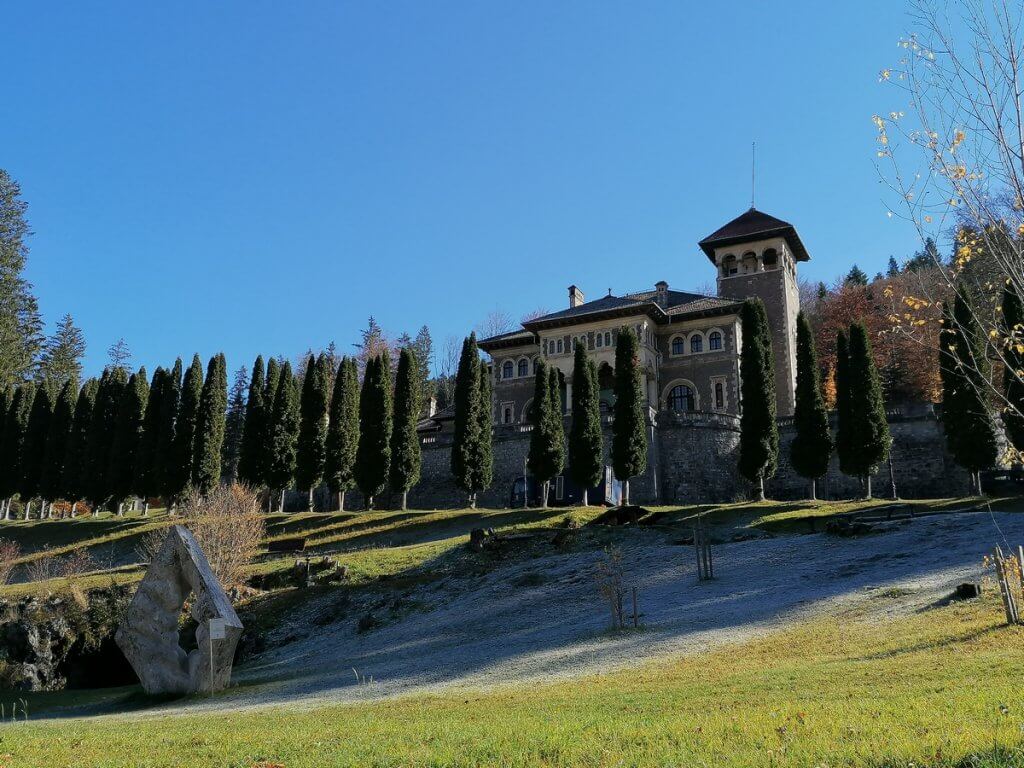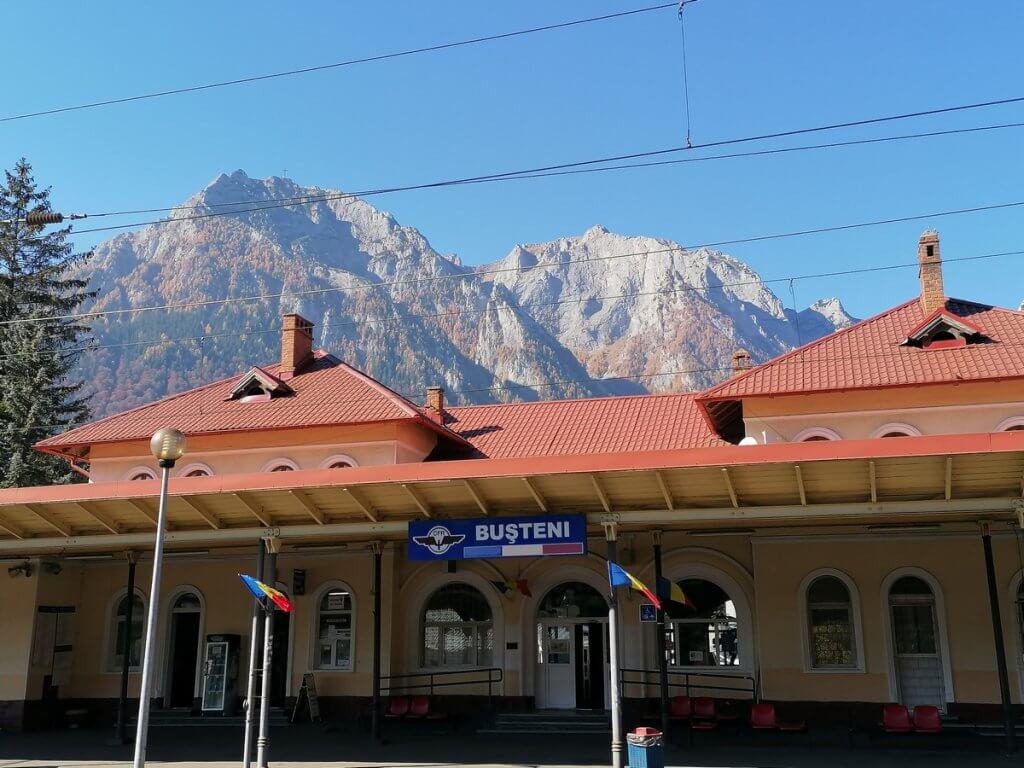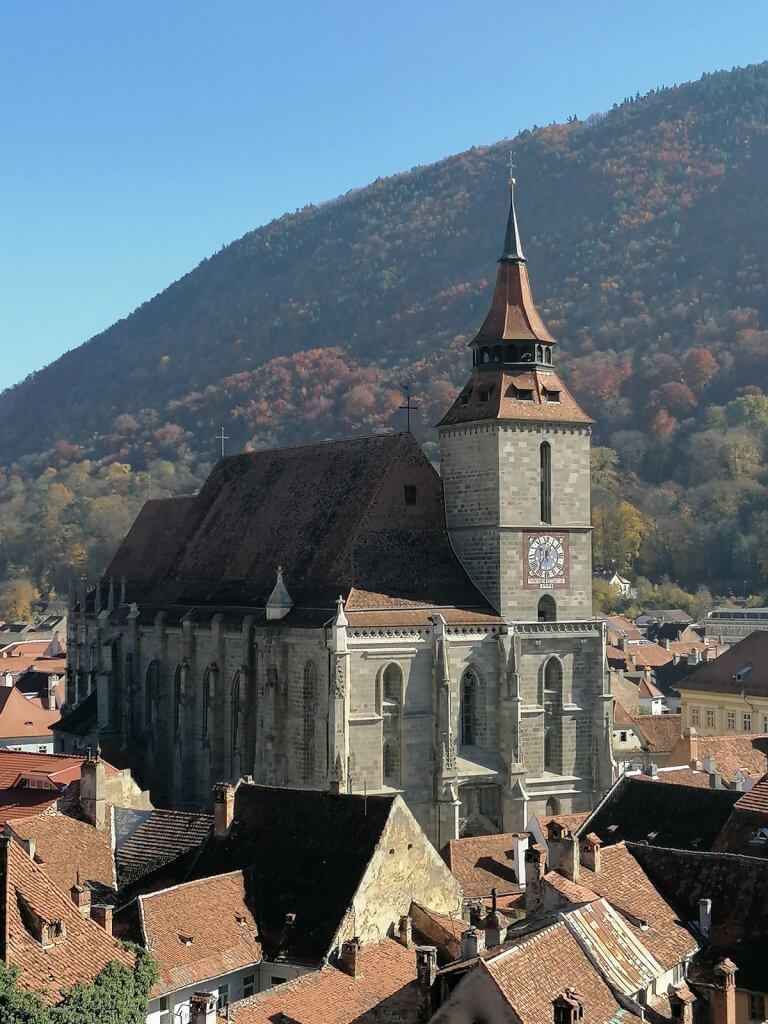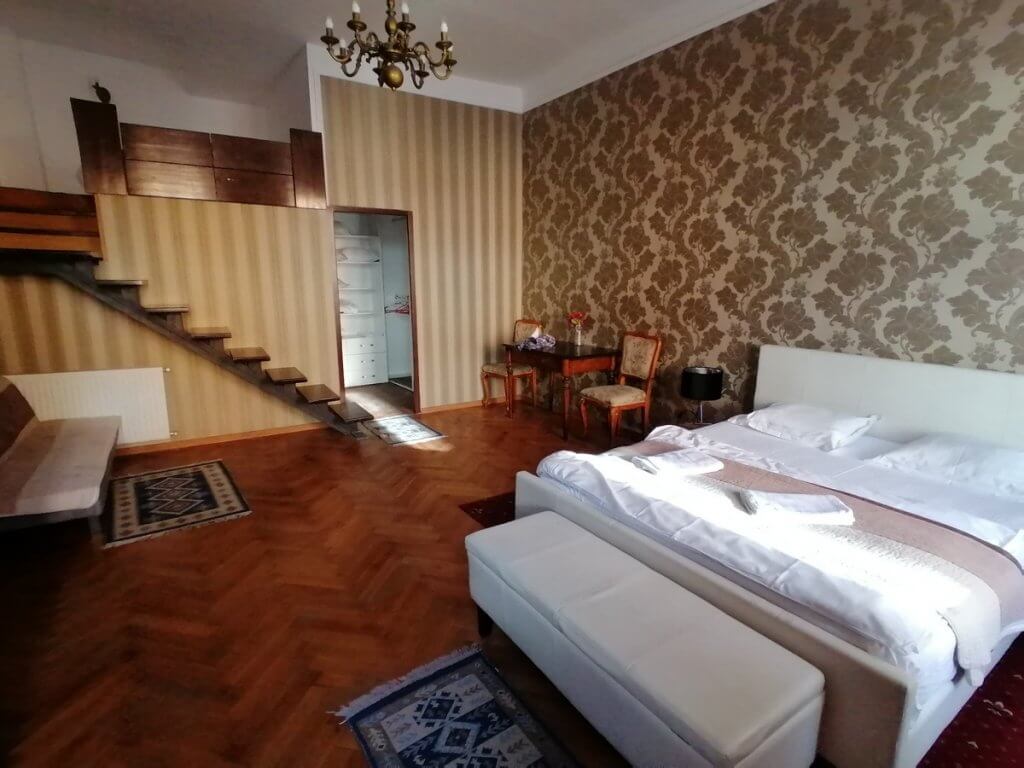 Time to fully explore this cute historical medieval town of Brasov. We spent hours and hours walking around its narrow cobbled streets, nice squares and all of it surrounded by beautiful mountains. We visited town area called Schei, the first Romanian school and church of St. Nicholas as well as viewpoint towers White & Black towers (which were closed together with the catacombs – probably from pandemic reasons). We walked through one of the narrowest streets of Romania called Strada Sforii and also visited Jewish synagogue. We spent our lunch and dinner in the same restaurant (unusual for us) because the food and service there was simply excellent. Its name is La Ceaun – highly recommended!
We also tried to take city cable car up to Tampa mountain, but it was closed for maintenance reasons. Pretty unlucky as it is closed for this reason only once in a year.
Feel free to click on this WEB to get more info about what to do and visit in BRASOV with possibility to book the entrance tickets in advance.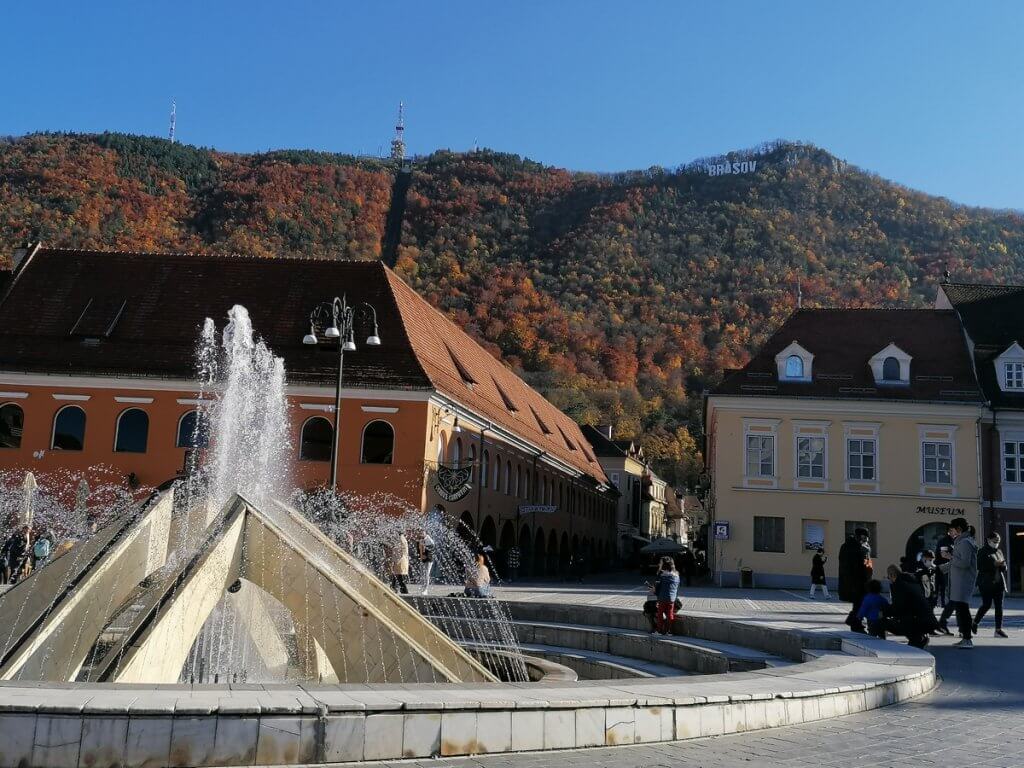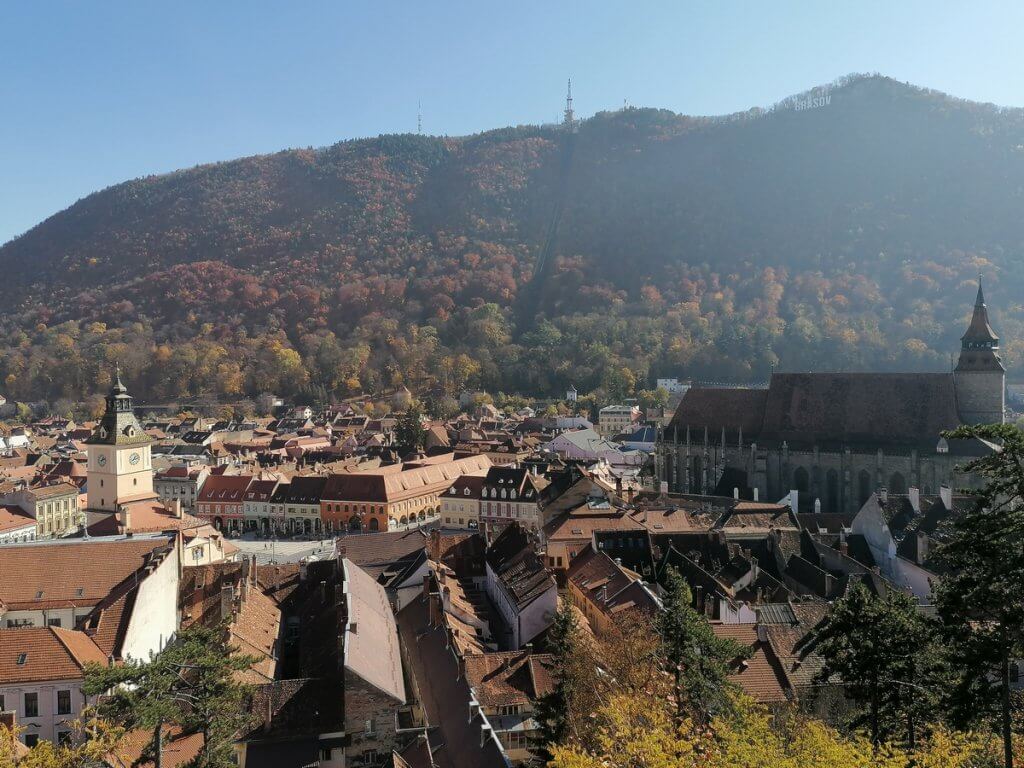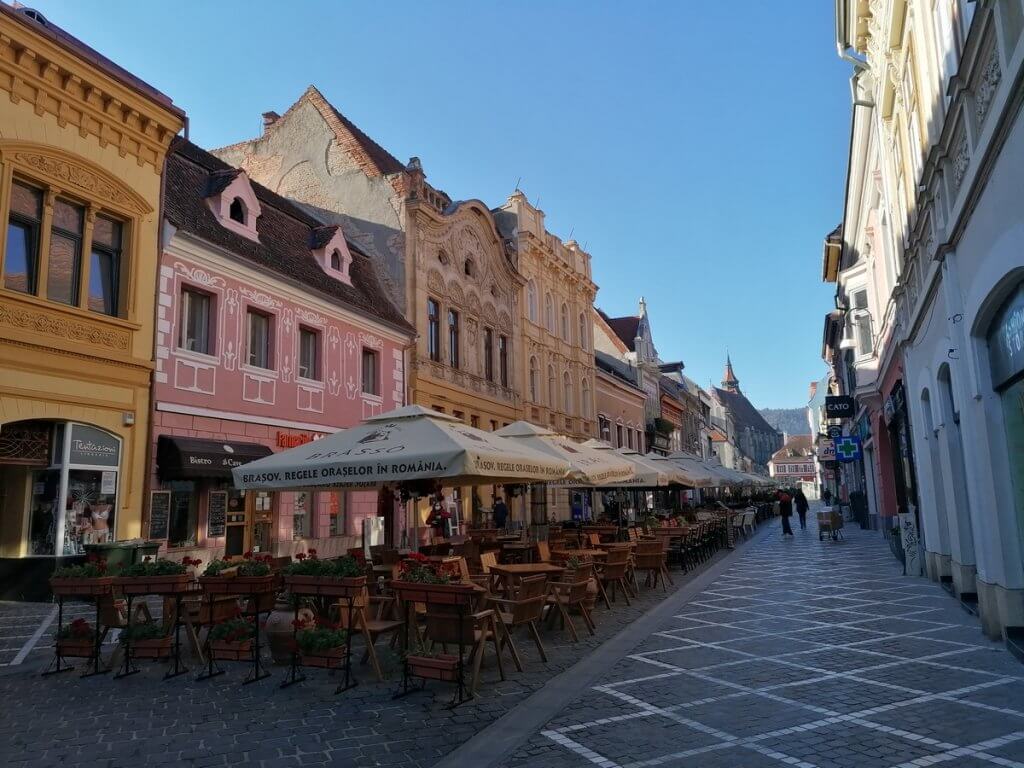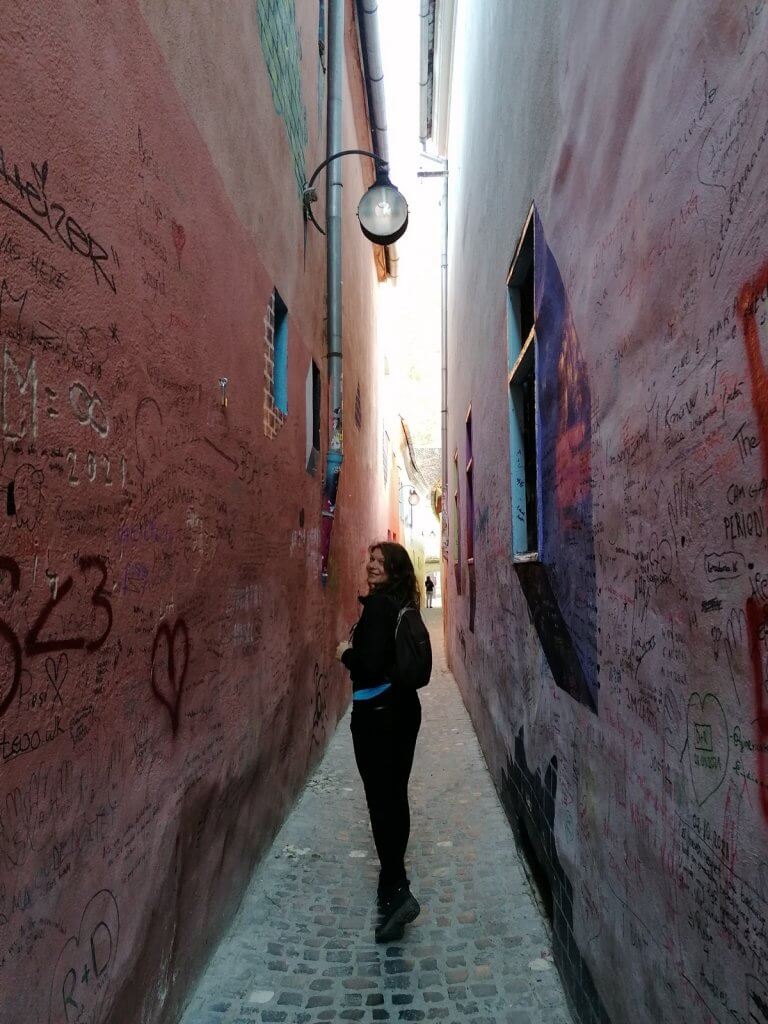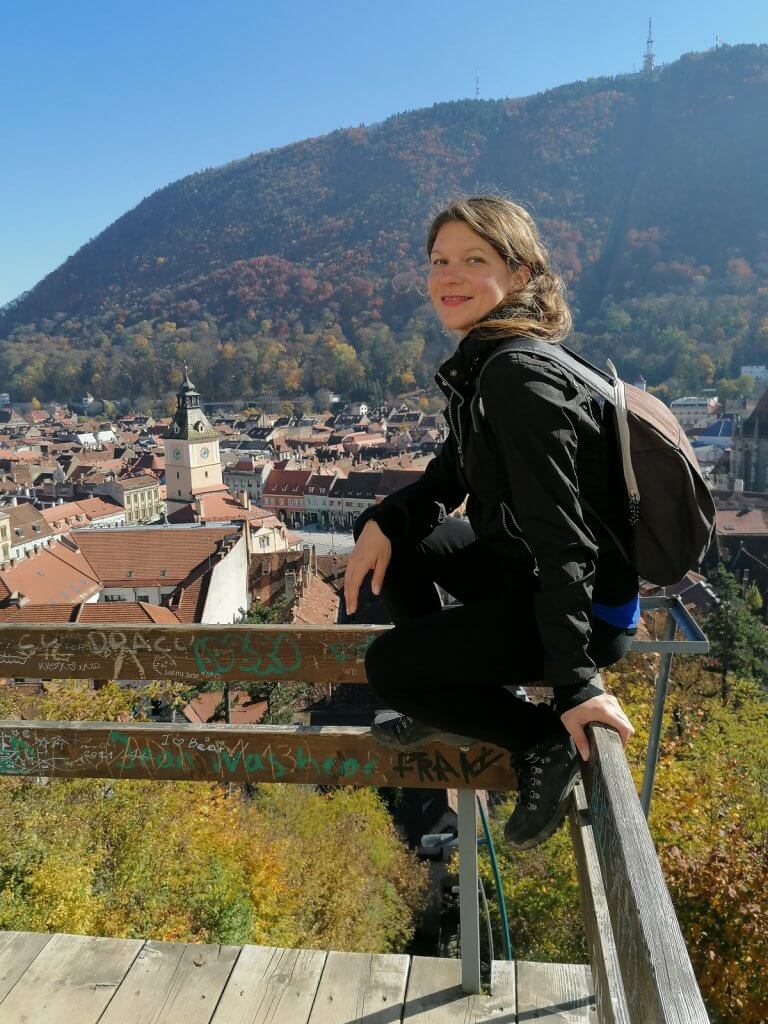 Day n. 5 – Road trip around Transylvanian castles
For this day we managed to rent a car from Holiday Car Rental company for 40 euro for 24 hours (deposit was 100 euro). Therefore, early in the morning we picked up renault megane and spent full day road-tripping around Transylvania. Out first stop was at the citadel Rasnov (which was also closed because of the maintenance, lucky us haha) but still the views from the top were amazing.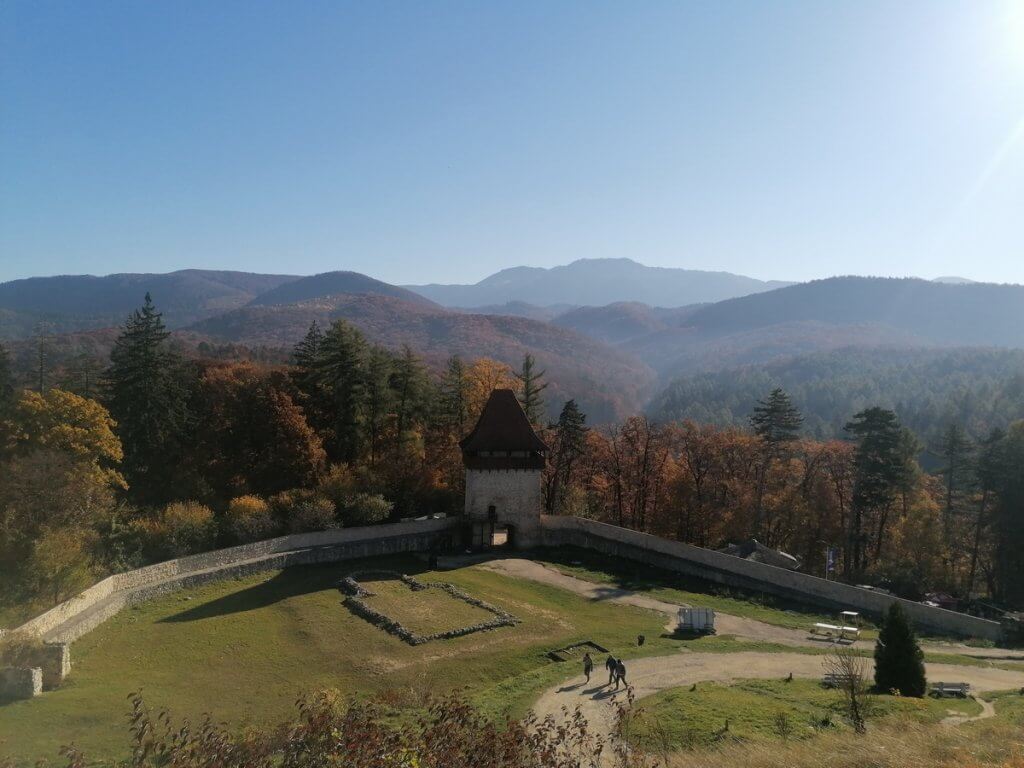 Our second stop was famous Dracula Bran castle which wasn´t about Dracula at all. However, we learned about families living there and why and how legend of Dracula was created. Although people believed more in creatures called "strigoi" – evil spirits raising from grave after their death and seducing their family members and killing them and regaining their vitality by drinking blood of their victims. Pretty spooky. Who knows what was first – Dracula or Strigoi?
Feel free to get more info about the entrance to Bran castle with or without a guided tour HERE.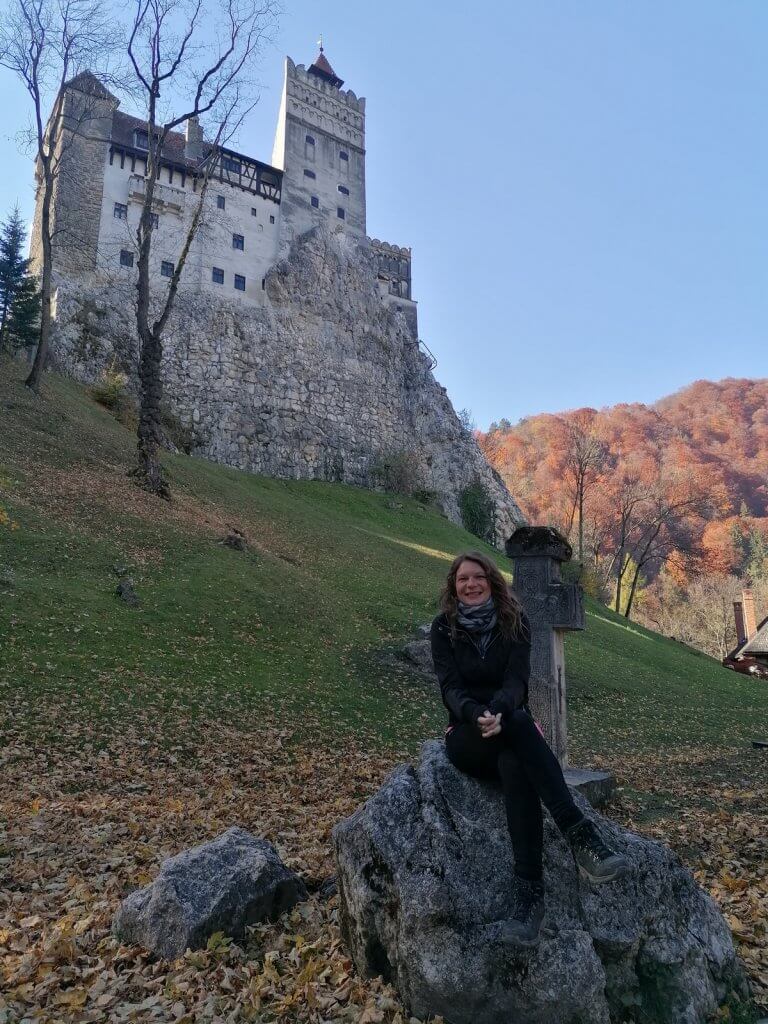 Stop n. 3 was in cute charming Romanian villages of Fundata and Fundatica which were surrounded by ineffable mountains and were filled by peaceful vibes. After that we stopped by for lunch in Zarnesti village (very unique restaurant called Casa Rústica) and followed to close-by Zarnesti canyon for little nature autumn sunny walk.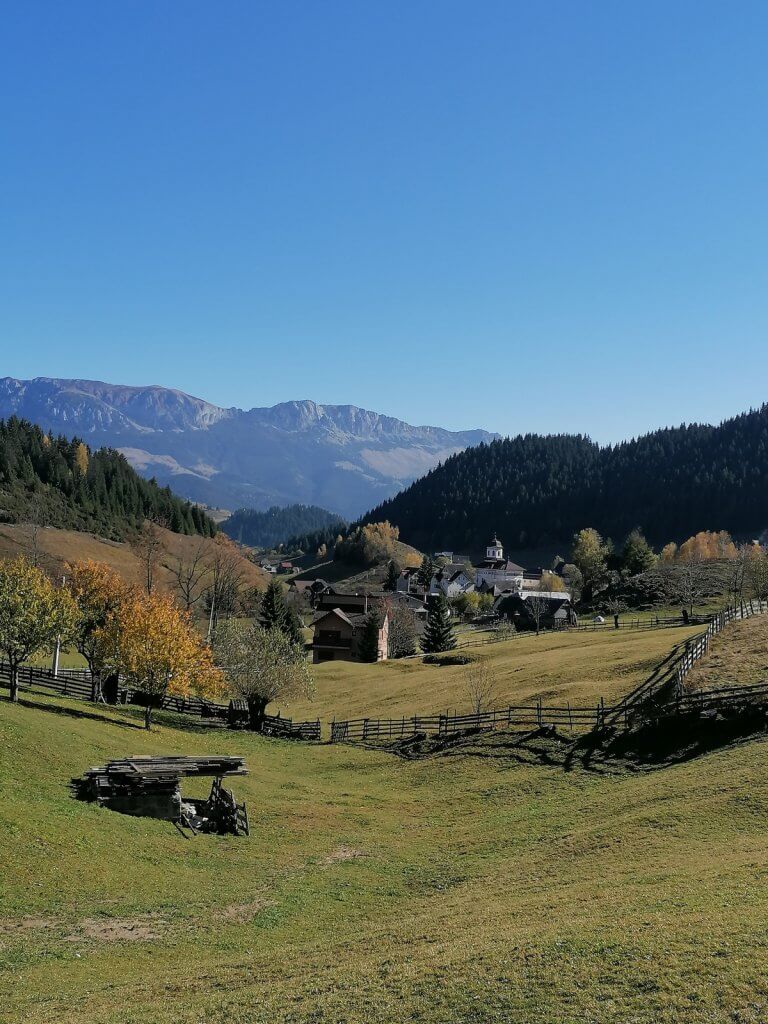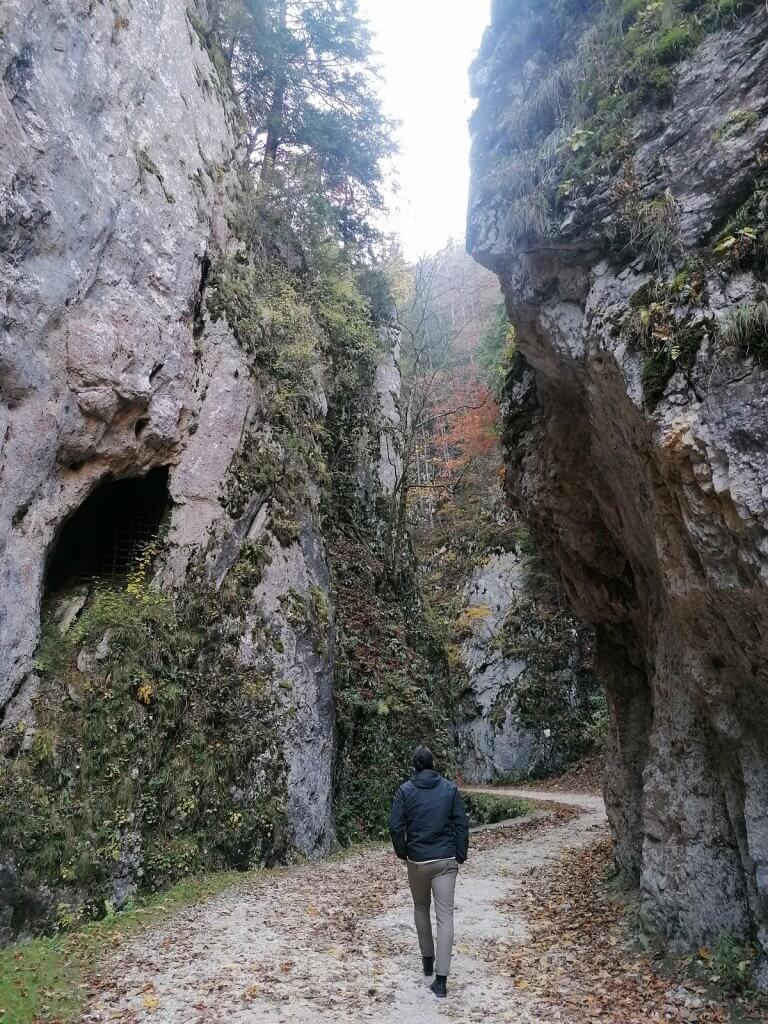 Our last stop was devoted to Sinca Veche monastery which consisted of 7000 years old underground cave chapel. There was no entrance fee. The whole area consisted of few cute underground religious shops (like the one from the movie Lord of the Rings), monastery, cave chapel and extremely peaceful atmosphere. And all of it during sunset time. Simply magical …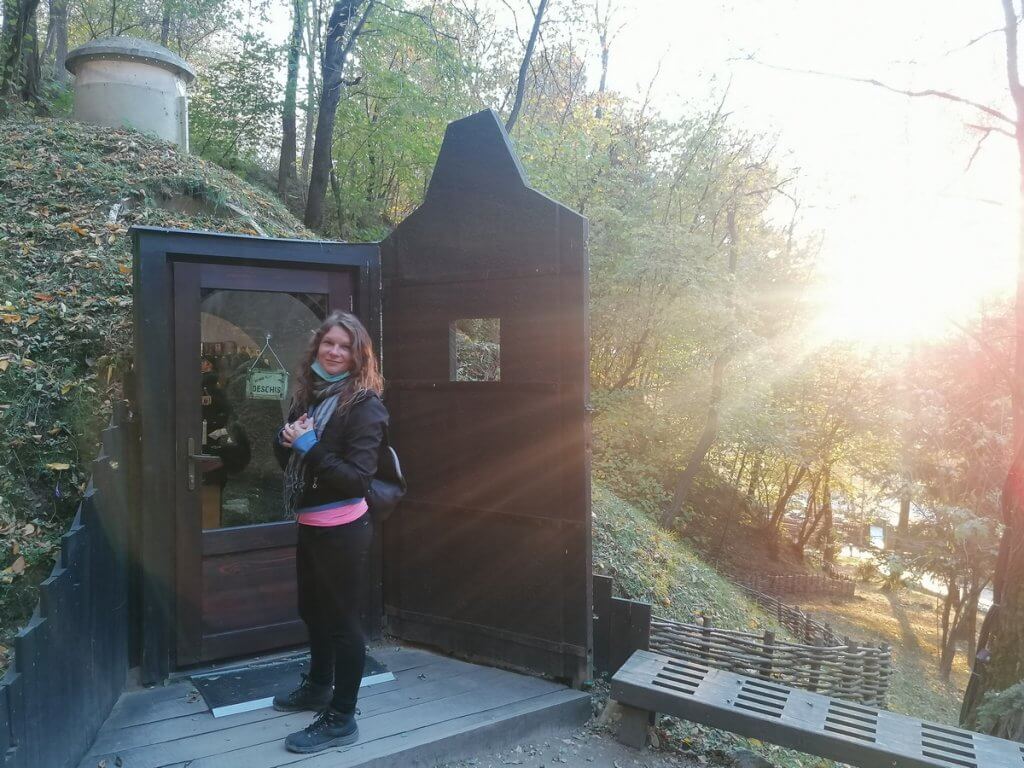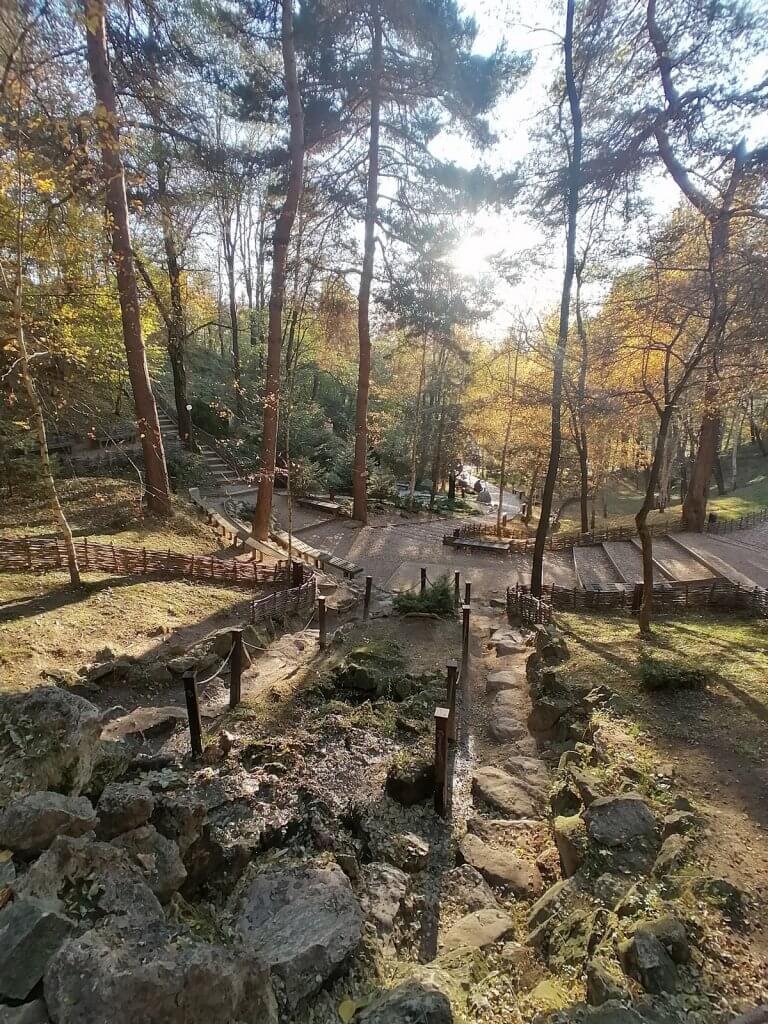 Day n. 6 – Peles castle in Sinaia & Bucharest
After 3 unforgettable nights in Brasov we decided to continue our little Romanian adventure and travel to town Sinaia where we visited Peles castle. Peles castle is the nicest and most luxurious castle I have ever visited. Its entrance fee was 16 euro (four euro if you are student), pretty expensive for Romania but so worth it. This castle was built by the first Romania king Carol I in the 19th century, therefore, it didn´t have rich history but its architecture was a unique mixture of everything.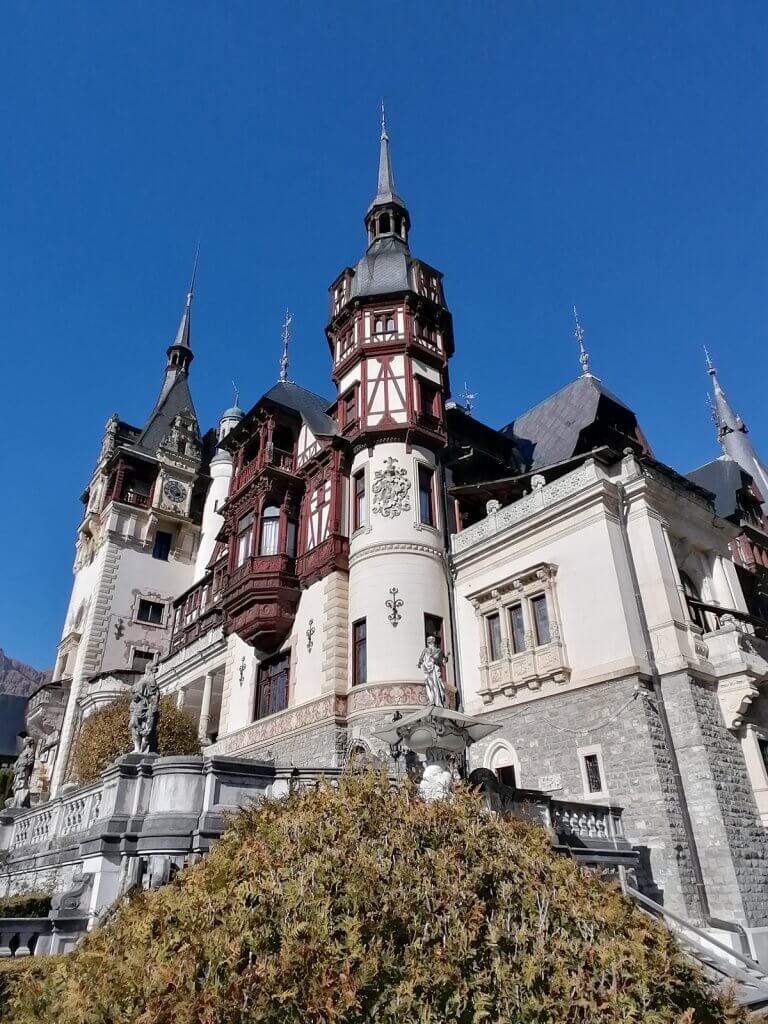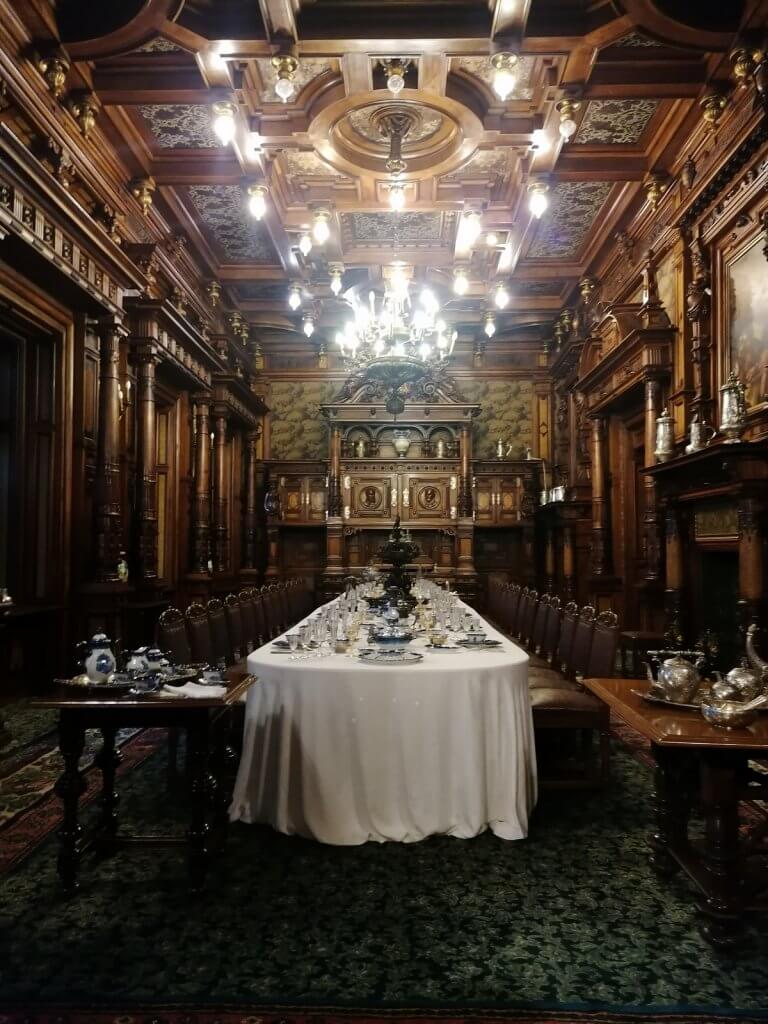 After few hours of exploring we took another train directly to Bucharest where we spent our last night of our 7 day trip through Romania. The city of Bucharest was "dead" after 9pm because of the pandemic situation but we still managed to enjoy it with bunch of travellers who we met thanks to couchsurfing. Who would say that electric scooters can be so much fun? Well, unless you are freezing and driving them for hours – which was our case.
Day n. 7 – Bucharest
At the place called Jack´s we started our day with proper brunch and unlimited coffee for free. After we recharged our batteries from previous cold night we decided to take electric scooter again and wander around the city admiring beautiful architecture of Bucharest. Our highlight was the visit of its Palace of the Parliament which is considered to be the heaviest and most expensive administrative building in the world. And on the same day that we visited this palace, there was a huge wedding exhibition. Thus, we managed to get there for free and admire its beauty in a very unique luxurious style.
In the evening we took a bus to the airport (3 lei, 1 hour) and finished our 7 day trip around Romania which definitely belongs to the highlights of this year.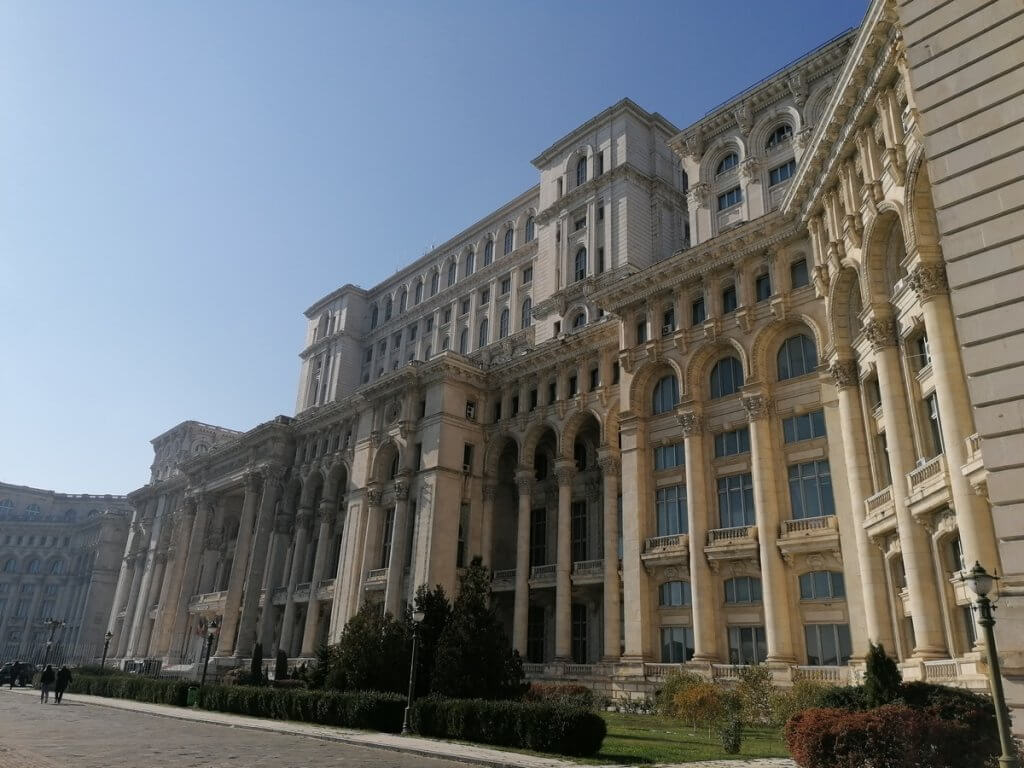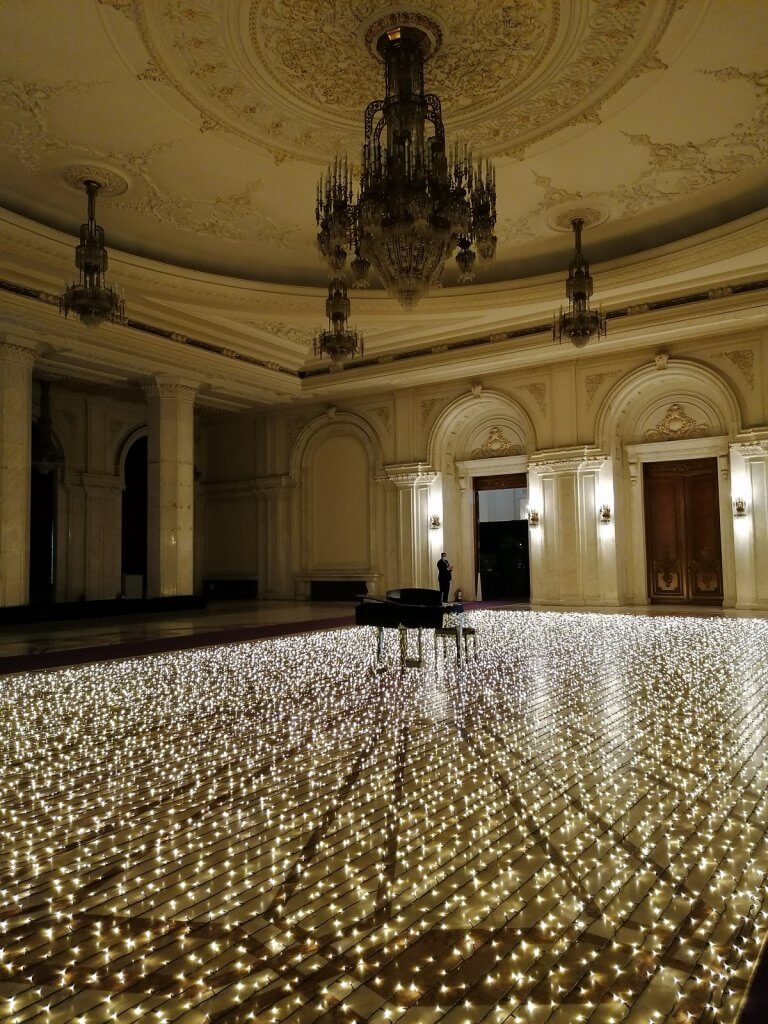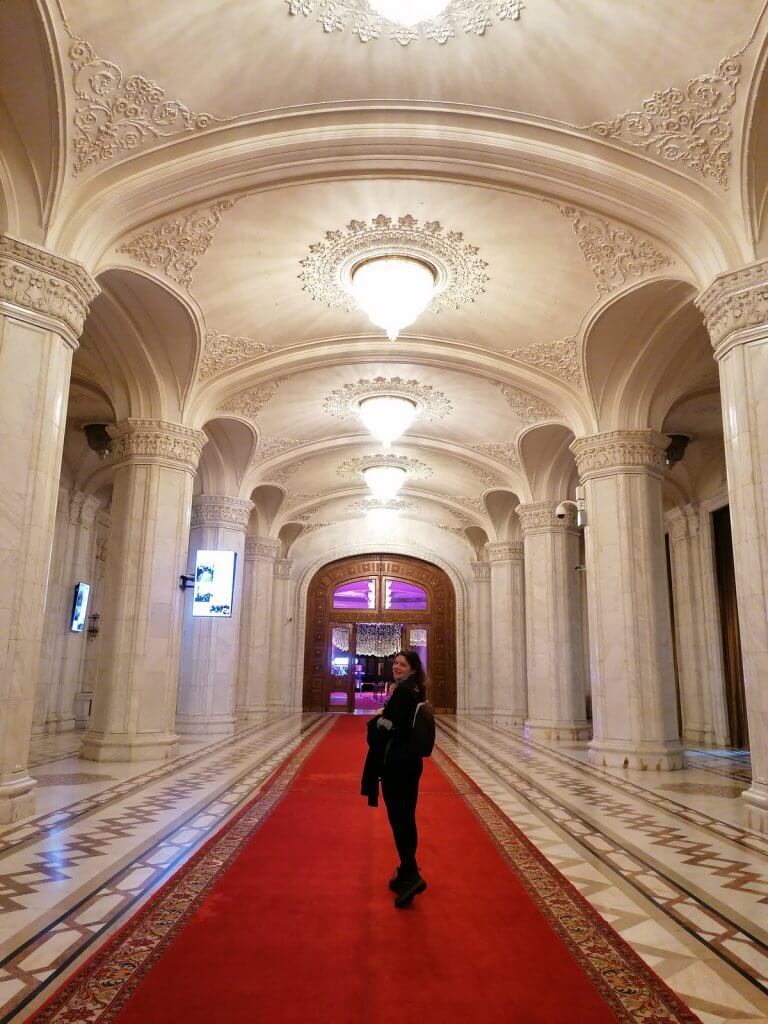 Do you have extra recommendations for Romania and Transylvania? If yes, don´t hesitate and mention them in the comments below.
If you wish to receive my latest articles on your email and find more inspiration – sign up below.
And if you liked the article and you want to contribute for my future MiliMundo travels, don´t hesitate and do it now.
And if you are interested in articles on CENTRAL AMERICA – click HERE. On SOUTH AMERICA click HERE. And more articles about my beloved SLOVAKIA, then click HERE.
Please follow and like us: