Hits: 2113
My boyfriend and I decided to celebrate the end of the year 2021 and beginning of new year 2022 in Cyprus where we flew from Vienna with Ryanair and stayed for 7 days and 7 nights. In this article I will summarize our 7 day itinerary, what to visit and what to do on a week-long vacation in Cyprus during low season. And yeah, travelling during low season has its benefits such as no overcrowded places and cheaper options for car rentals.
FYI, Cyprus is the 3rd biggest island in the Mediterranean and is divided into Greek and Turkish sides which are separated by official borders.
The Greek part is also a part of the EU with euro as a main currency while the Turkish side is not officially recognized as a country, is not part of the EU and Turkish lyra is a main currency. The island has a very rich history which I recommend to peruse before visiting this island.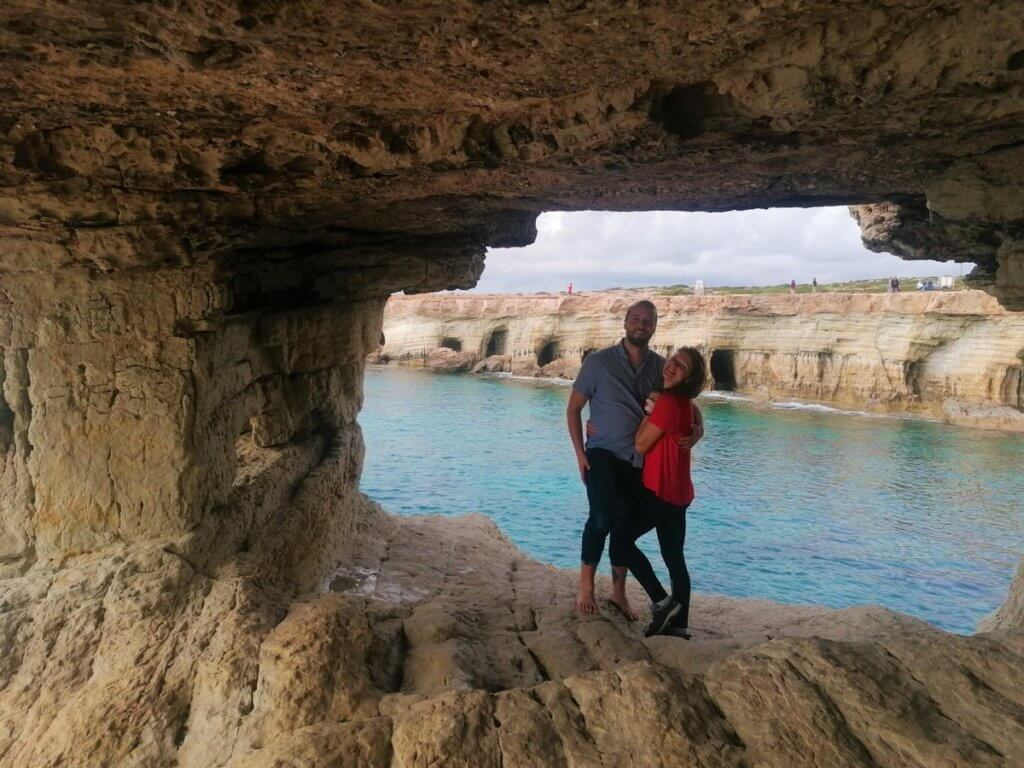 DAY n. 1, 2 & 3 in PAPHOS
After arriving to Paphos airport and taking local bus for €1,50 to the Harbour area where we had booked our AirbnB apartment, we realized that people here drive on left. Bummer. We were planning to rent a car, however, neither of us has ever driven on the left side. New challenge ahead of us.
Our accommodation was in a zone full of parties, bars and clubs which was perfect for New Year´s Eve plan. We ended up in a bar called Flairs which had great atmosphere, many people and good music. All night was about tequila, Cypriot local "zivania" shots, dancing and having fun.
During the day time in Paphos I recommend to visit the archaeological site "The Tombs of the Kings" with an entrance fee of €2,50, harbour area, Kato Paphos area which is full of historical sites, churches and catacombs from Hellenistic-Roman ages.
PS: Visit to Livadias Greek Restaurant in the Old Town where you can get traditional Cypriot Greek meals for a very good price.

PS 2: A&G car rental company is highly recommended – 4 days for €100 with a possibility to leave a car at the airport. No deposit needed.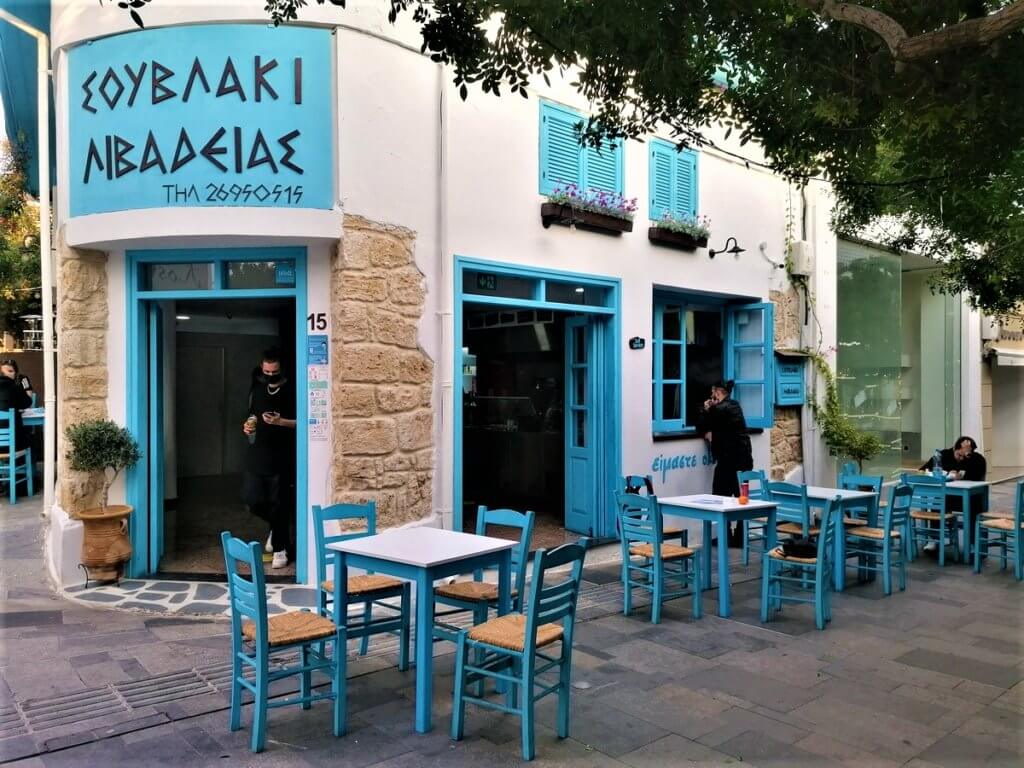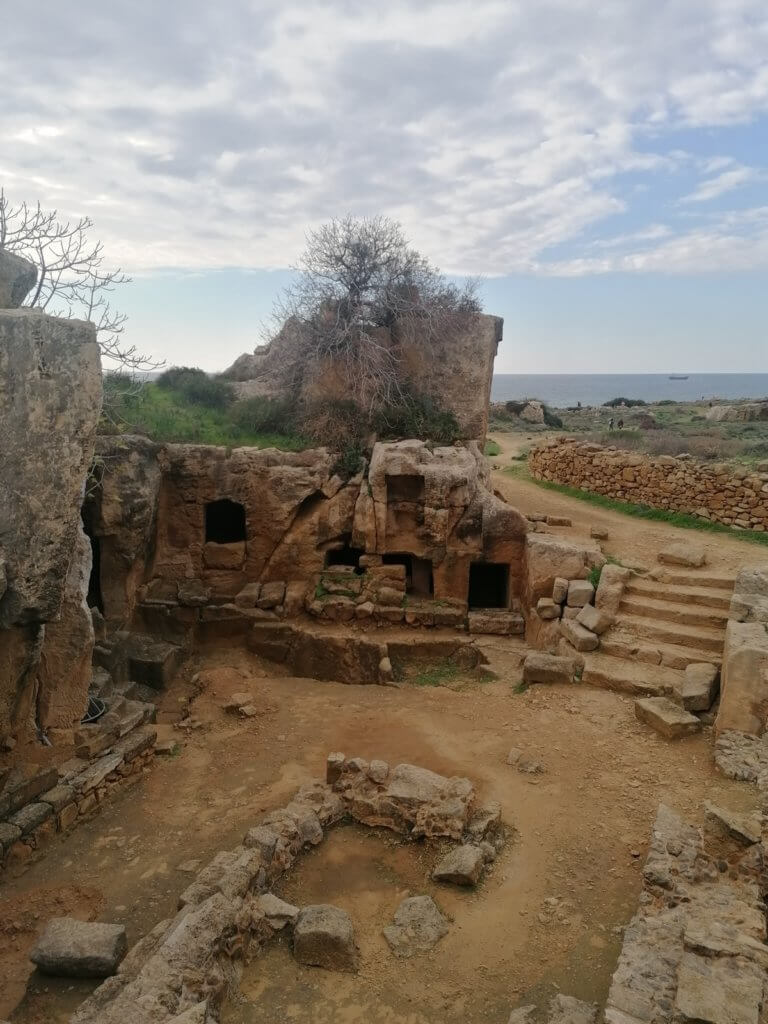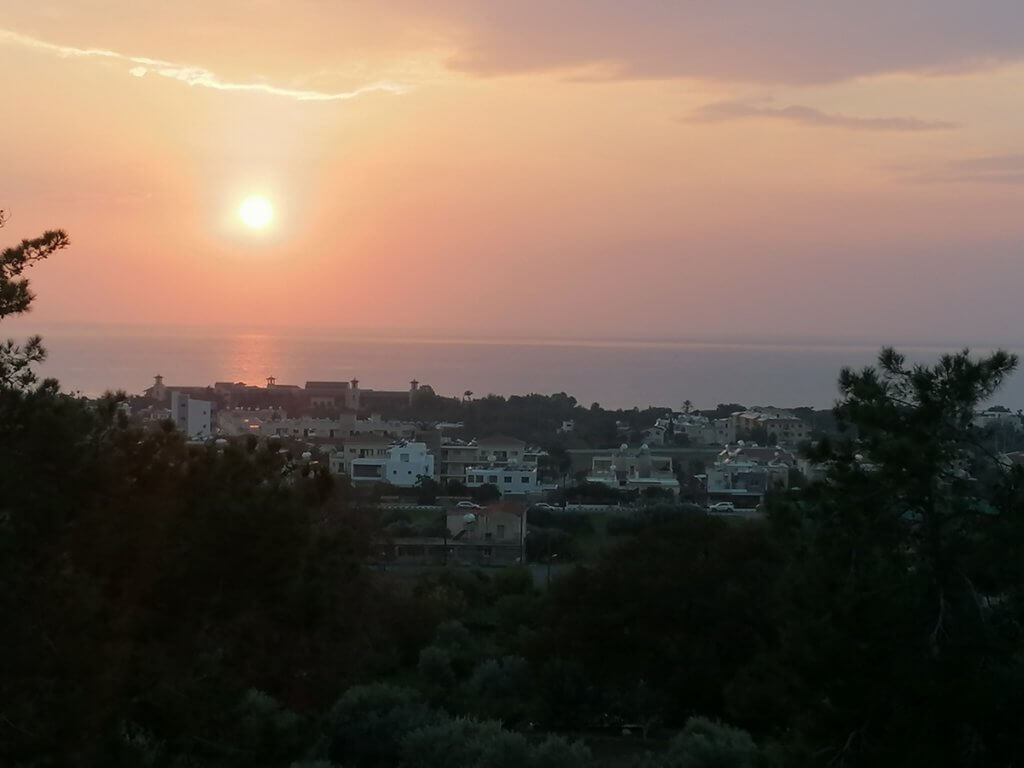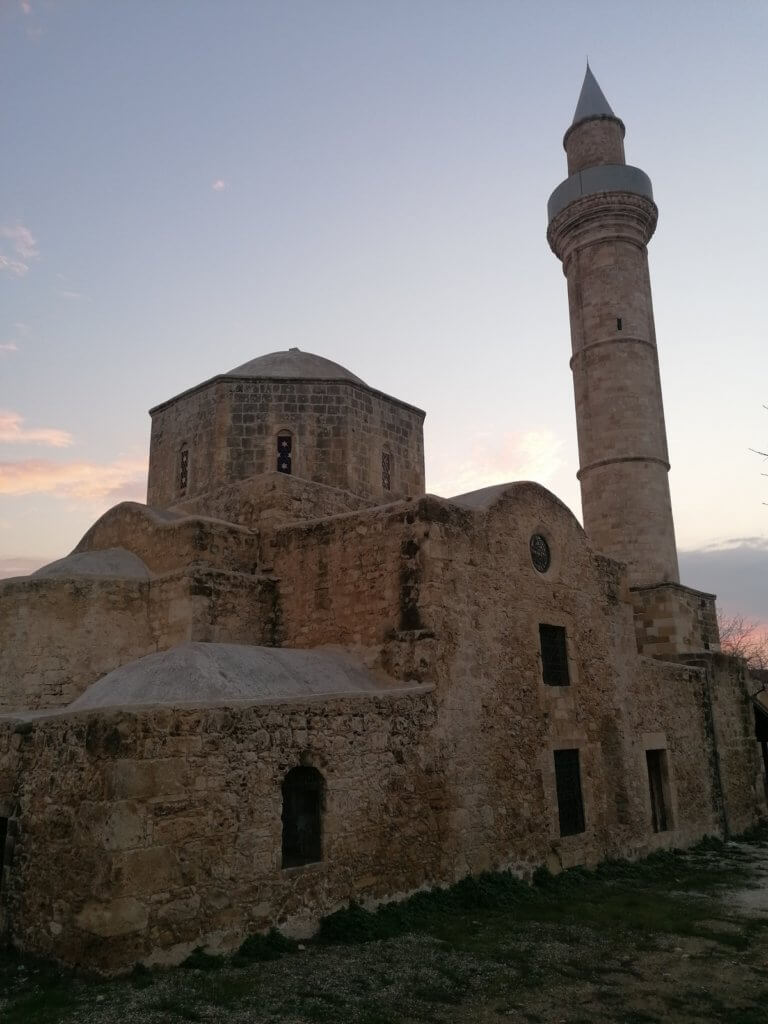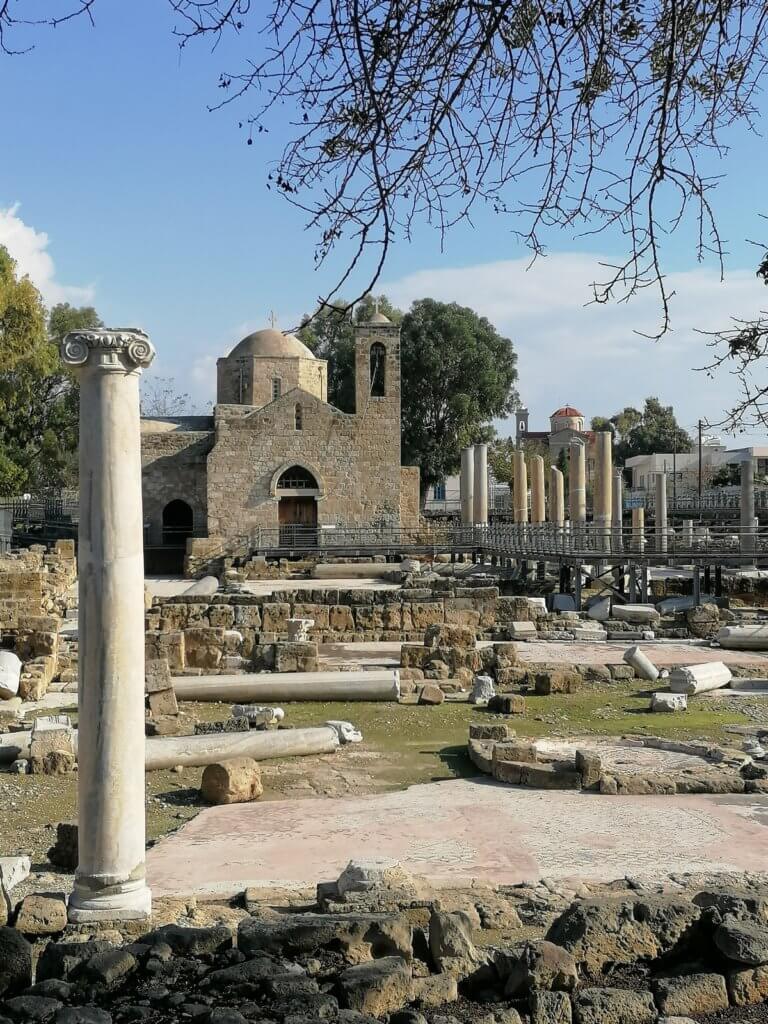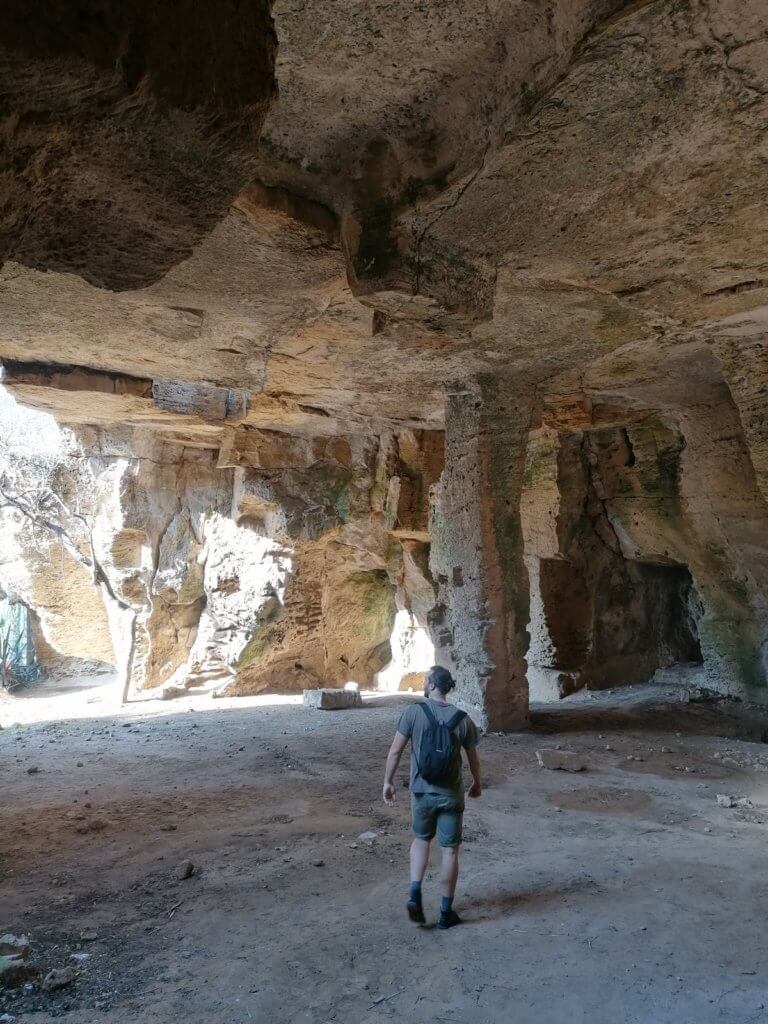 DAY n. 4 in POLI CRYSOCHOUS
After we rented a car on a day n. 4 we decided to spend a night in the North-west of Cyprus and thus started our first road trip day also alongside the coast. Our first visit was a Coral Bay beach which gave us great first impression how summers can look like here. Only few kms from this beach was Edro III Shipwreck which got crushed in 2011 and since then it has been a main attraction for tourists.
On the way up to Poli Crysochous we managed to visit few adorable villages such as Pano Arodes where we got delicious iced coffee on the main tiny cute cobbled square and also a village Kritou Tera from where we drove a bit further so we could hike towards two small waterfalls called "Waterfall Ekdromikos Choros" & "Kremiotis waterfall".
After we reached Poli Crysochous and did our mandatory antigen test for €5 we decided to continue our road trip and we visited Baths of Aphrodite where we washed our faces in a tiny pool where Aphrodite used to do so with a promise of staying beautiful forever. From there we drove all the way to Dragon cave alongside the coastline enjoying beautiful ride on the left side which surprisingly didn´t cause us any issues.
We spent the night in Poli Crysochous a hotel Kozis for €35 a night. The owners were super friendly and they upgraded our room into suite only because they could, without any extra cost. Uff, and their breakfast was fantastic. Highly recommended!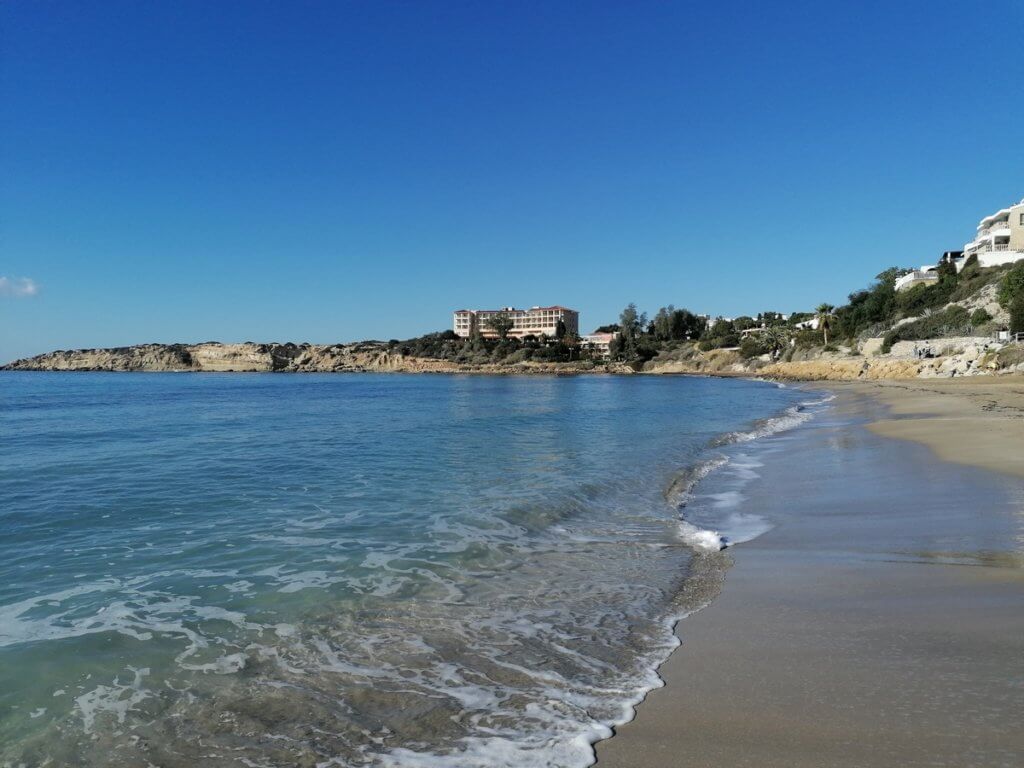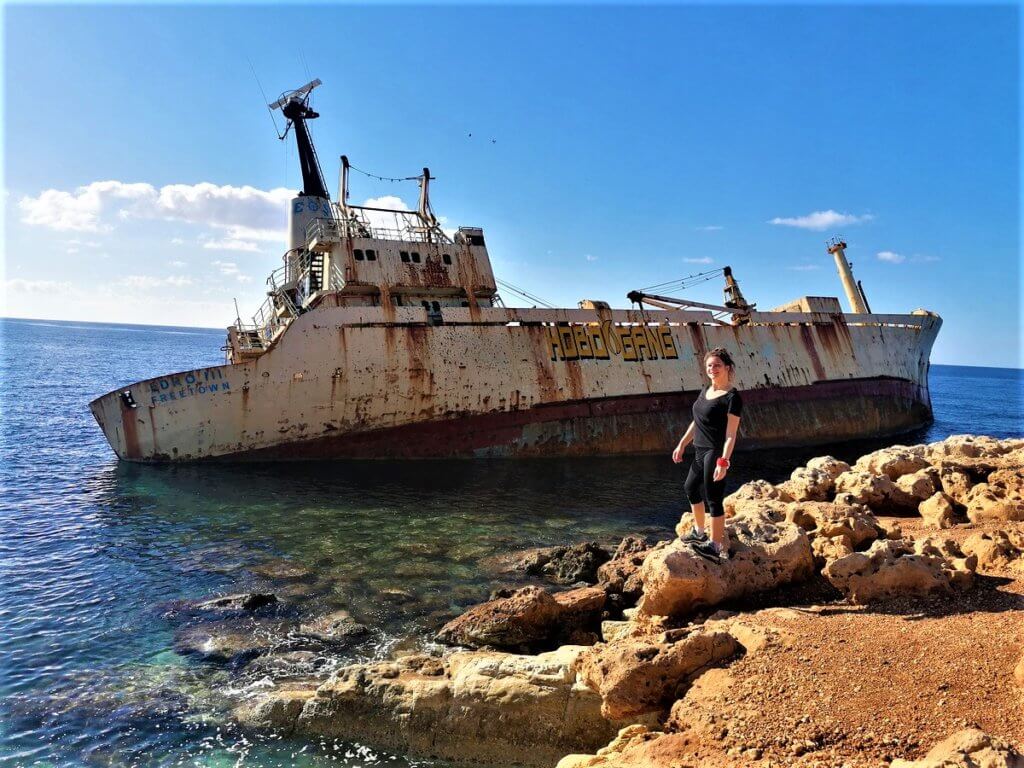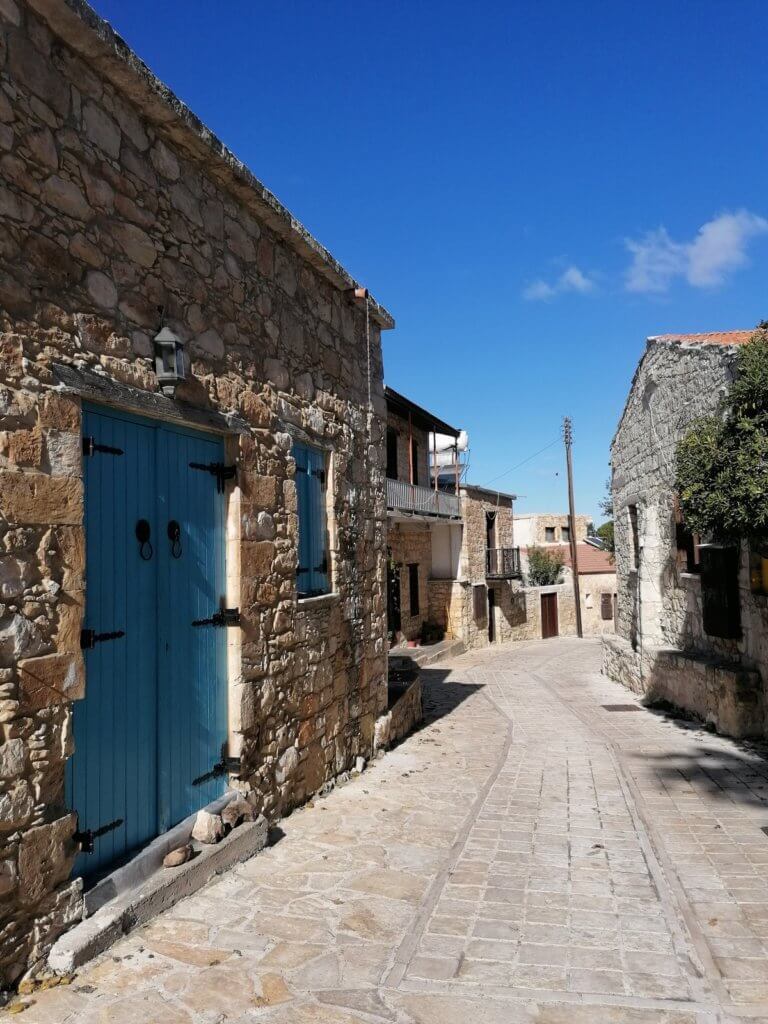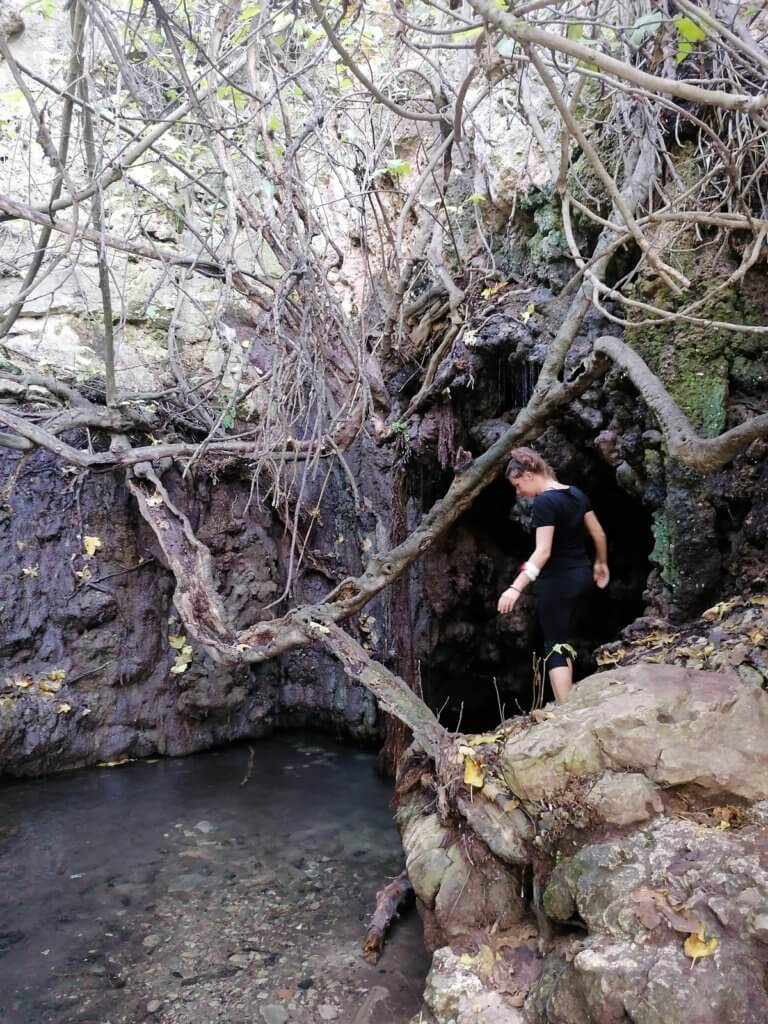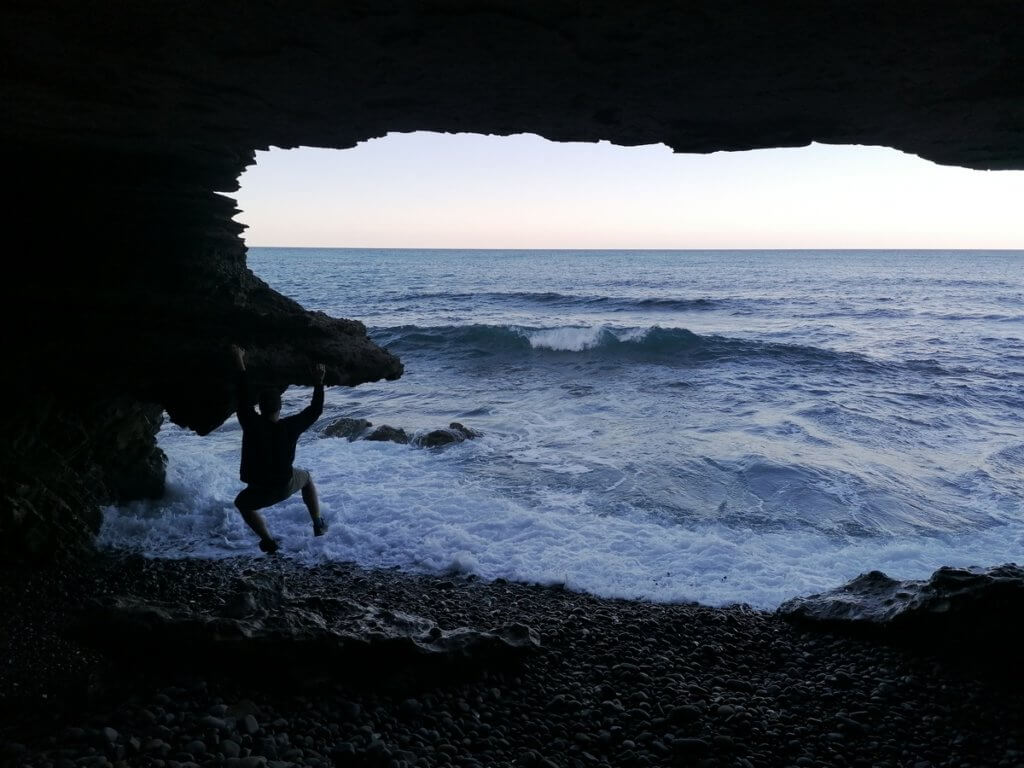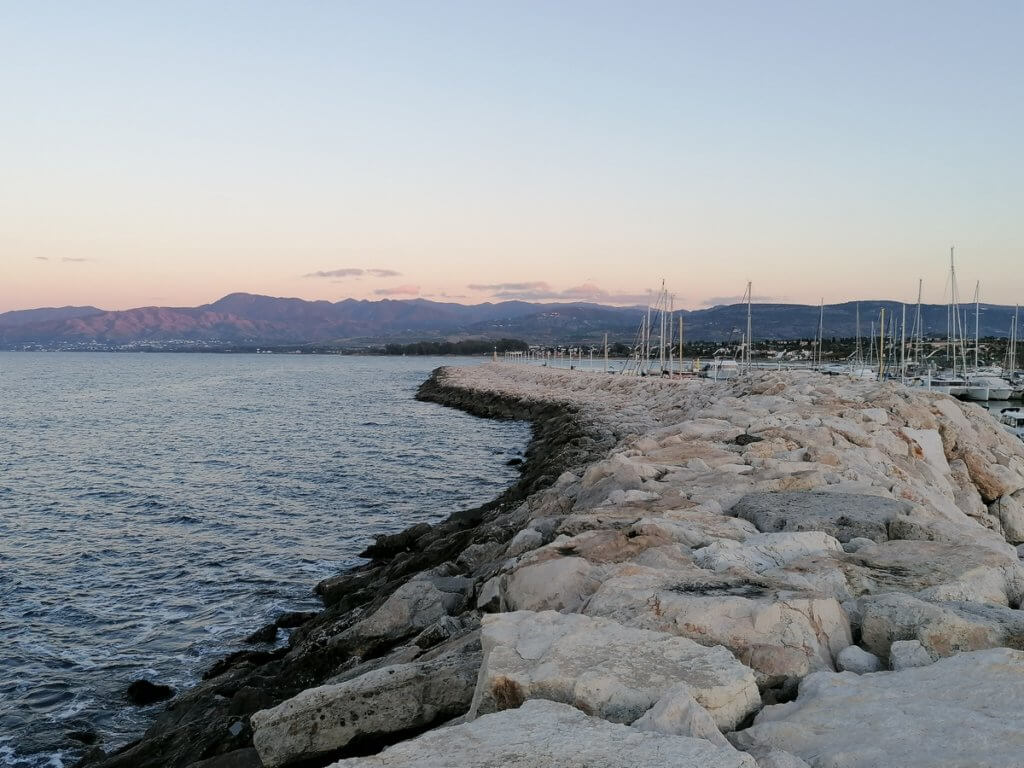 DAY n. 5 – TROÖDOS MOUNTAINS
After delicious breakfast at Kozis hotel, we set off towards Troodos mountains making few stops along the way. Our first one was tiny cute Mosque alongside the road just before Mamonia village. Then we headed towards famous Omodos village which was our highlight among the Cypriot villages. Narrow cobbled streets, trees full of lemons and oranges, historical monastery with explanation about the British liberation and a coffee break with some traditional Cypriot sweets (sousoukos & pastelaki).
From Omodos we drove all the way towards the highest peak in Cyprus – Mount Olympus at the altitude of 1950 meters (and yes, it is possible to drive to the top of it, insane!). And a big surprise waited for us over there – huge amount of snow. We took advantage of that and enjoyed some tobogganing on its hills. So much of unexpected fun.
From Mount Olympus we drove to another charming village of Kakopetria ("bad stone" – rock which killed newlywed couple). This village amazed us by its historical old part of the town and nature all around the village. It´s definitely worth of visit.
The night was spent in a Hotel Christys Palace in a village Pedoulas for €37 a night.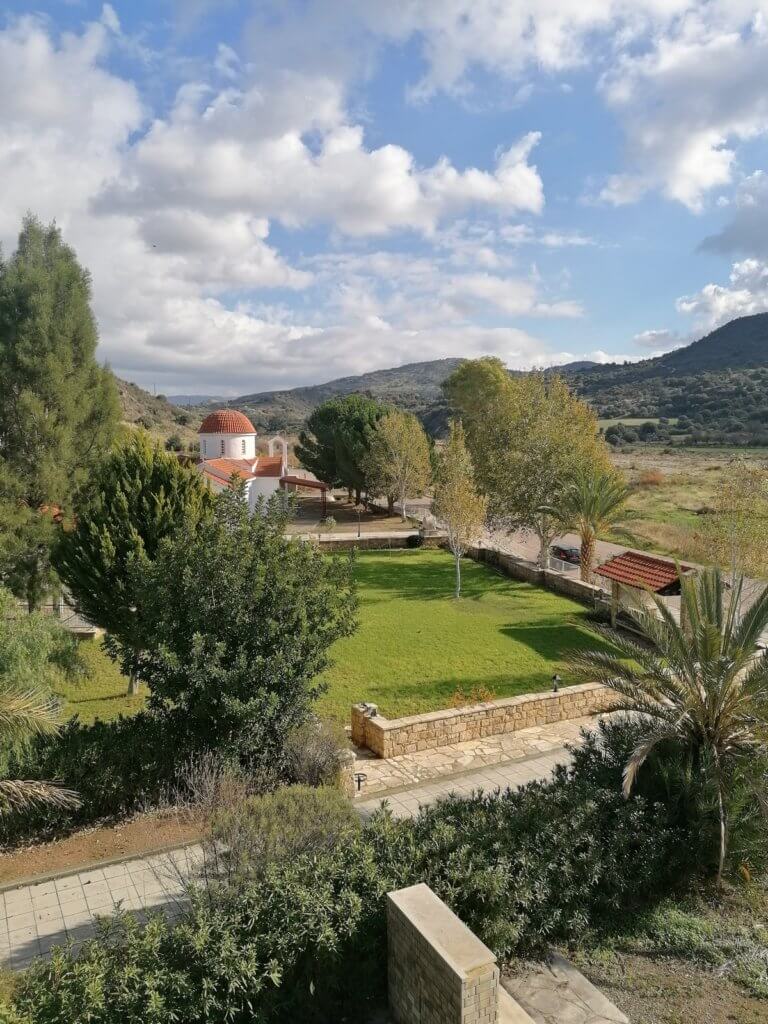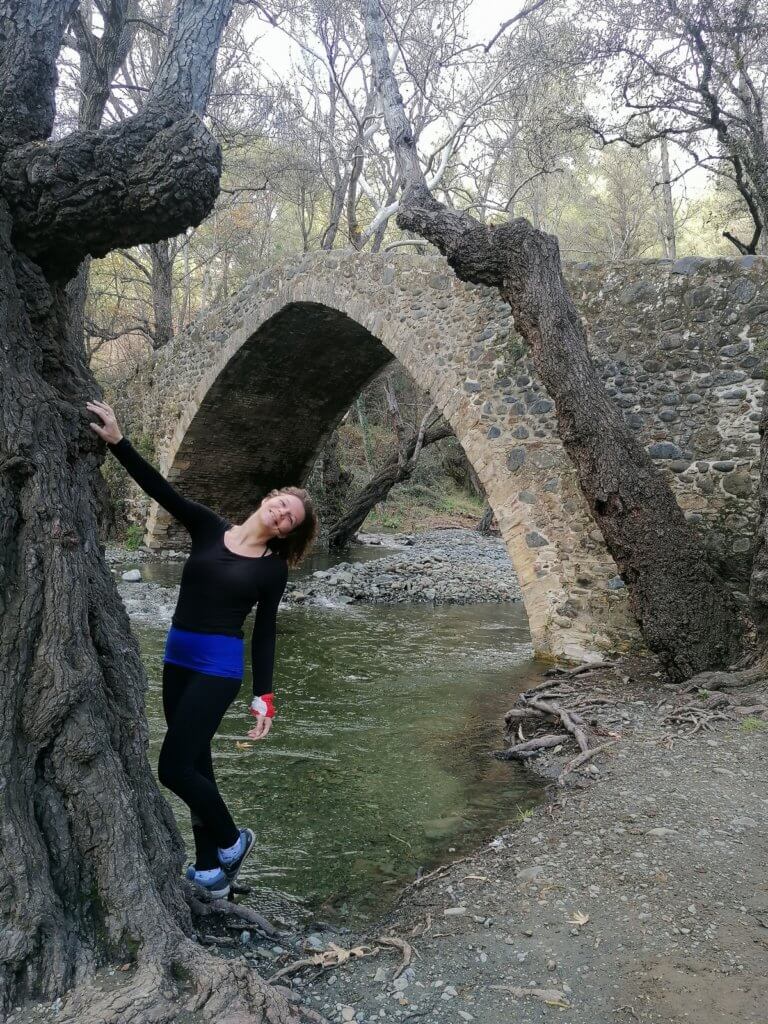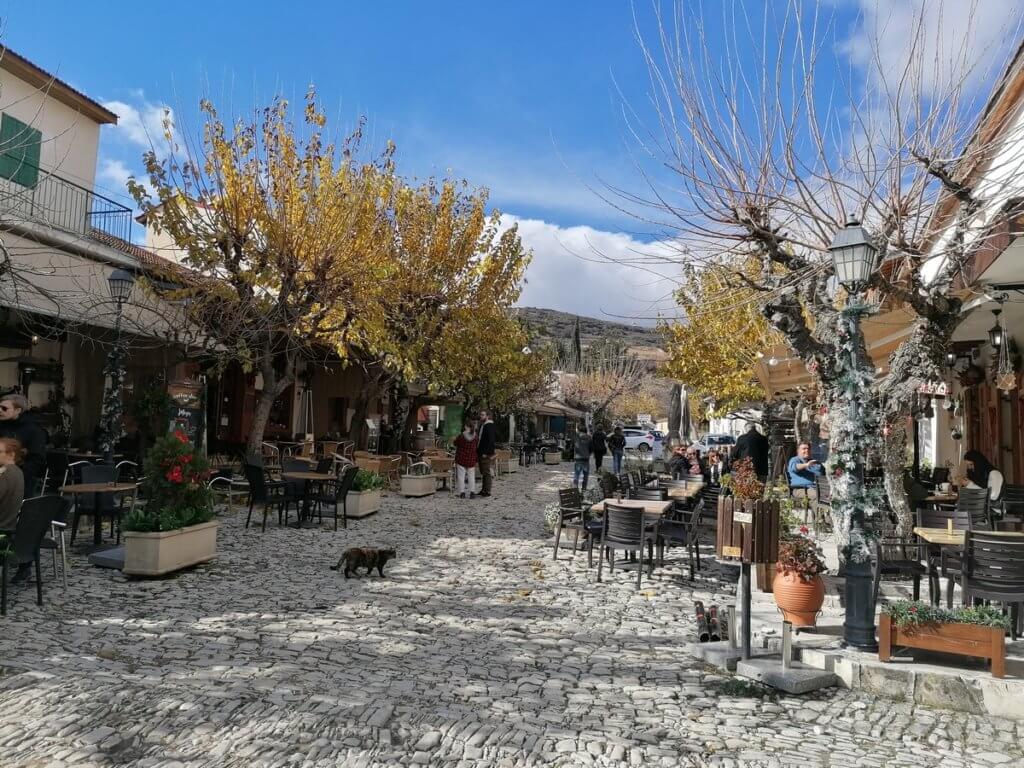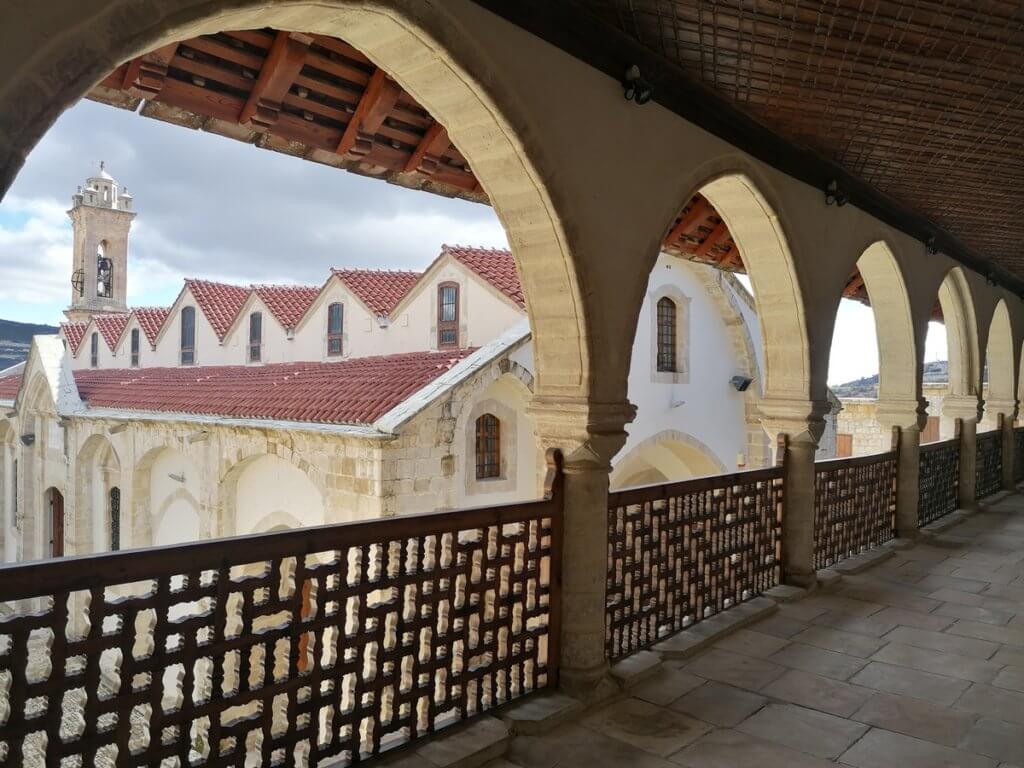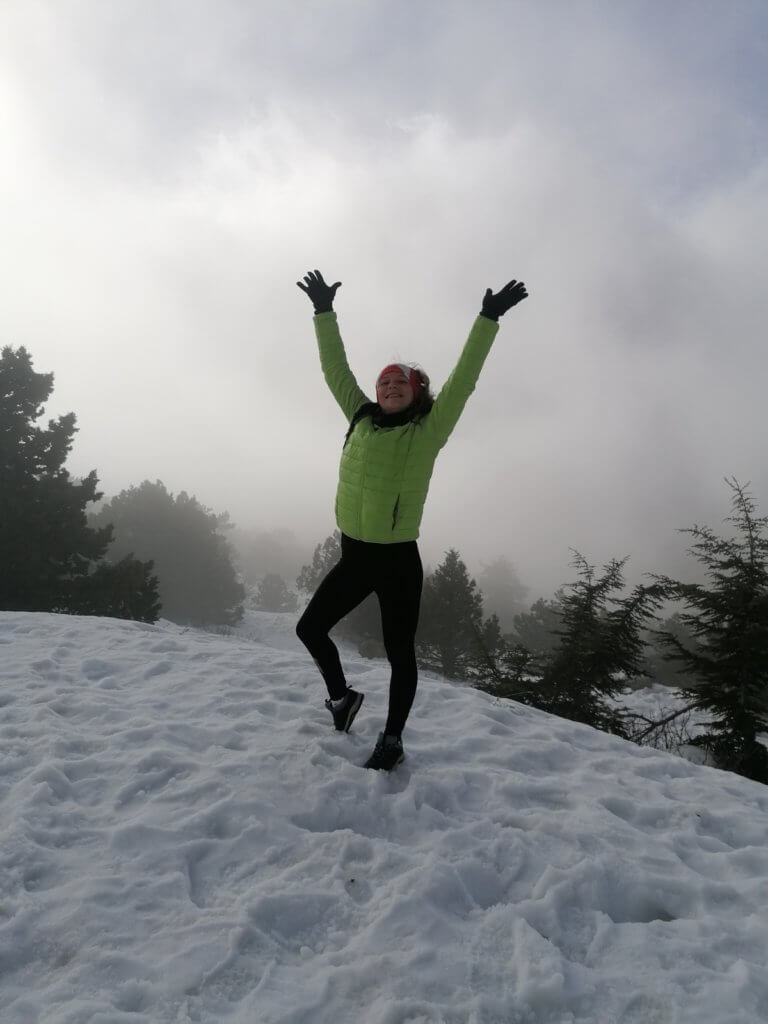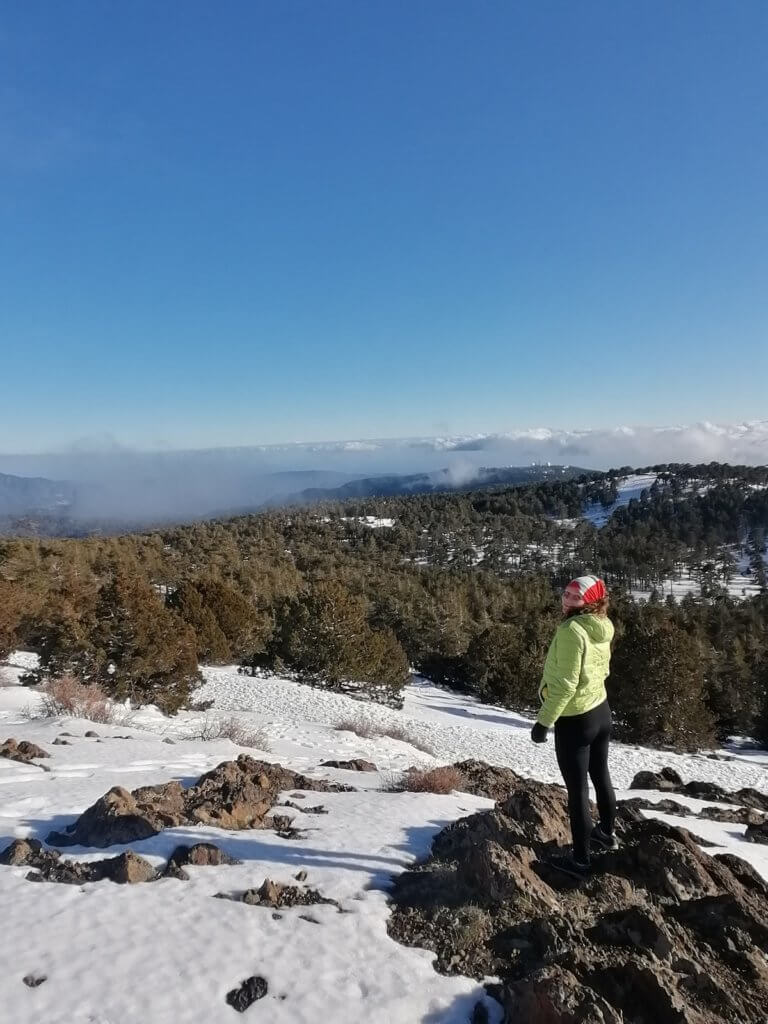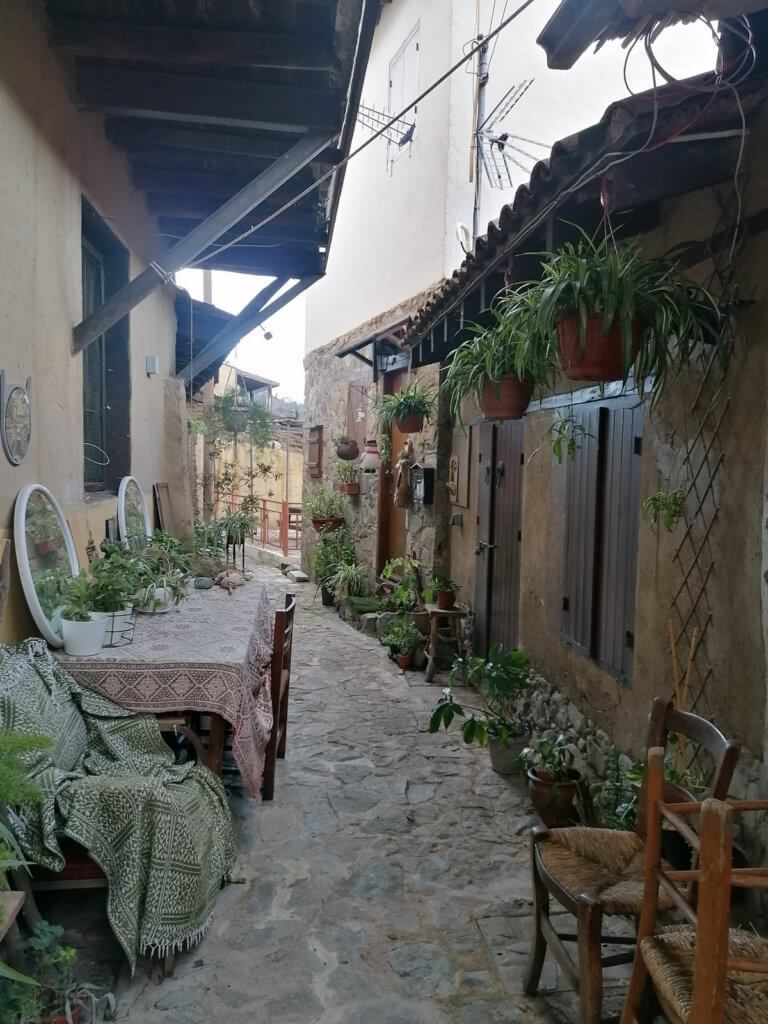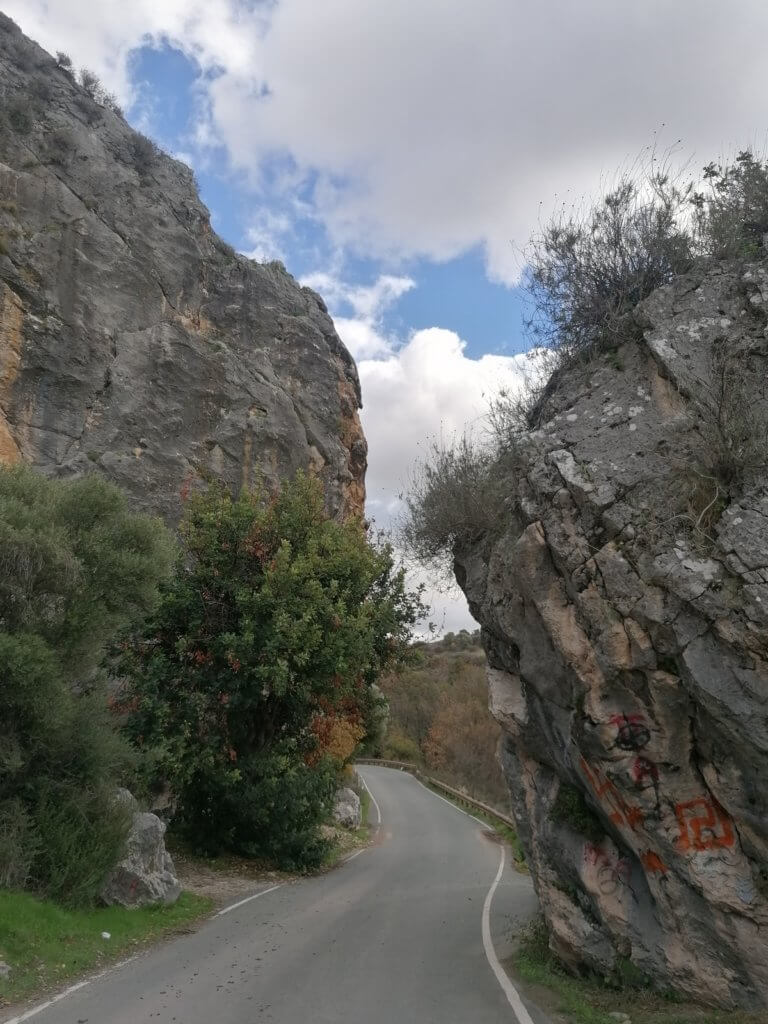 DAY n. 6 – LARNACA
We started the day with a little hike from a village Pano Platres. We visited Kalidonia waterfalls (round trip from a parking lot was around 2km, 1 hour, easy peasy). The original plan was to do a longer hike and a loop but because of shady and bit rainy weather we decided for the short one.
After that we headed towards Larnaca where we stayed a night in a hotel Onisillos for €29 a night. We walked around the city, alongside the sea promenade also towards the sea lake where we were watching pink flamingos.
At night we headed to the city centre for some fun night and ended up in two different cool and very local bars full of Cypriots. First one was "Bar Project" and the second one was "Hive" also with nice live Cypriot music.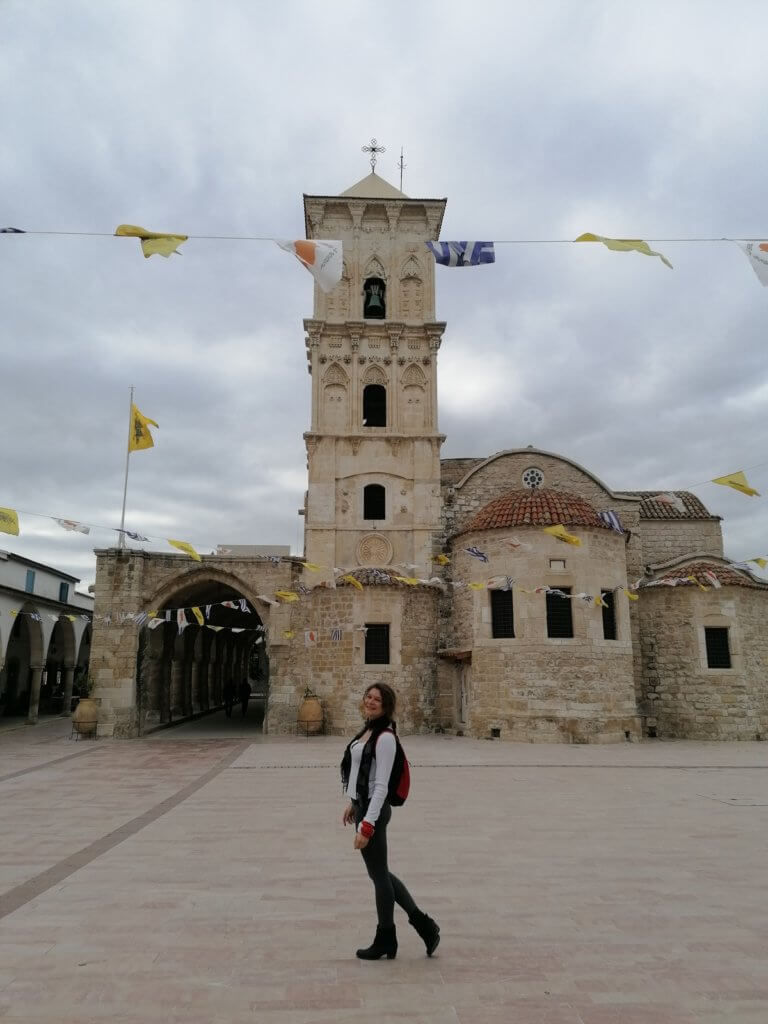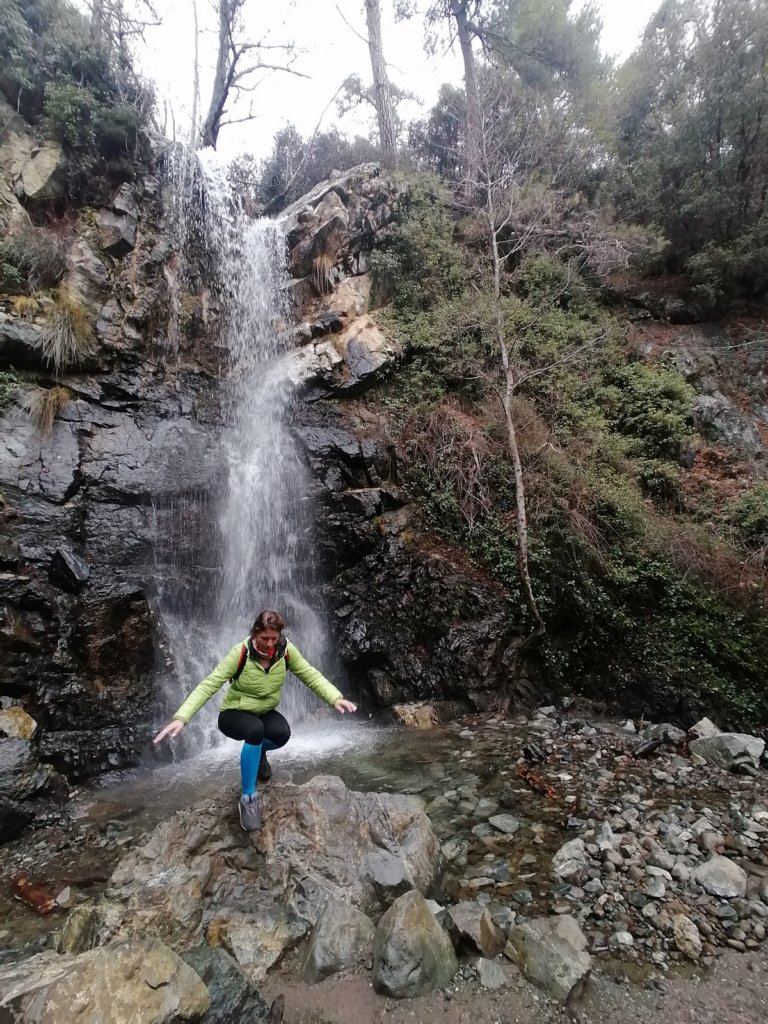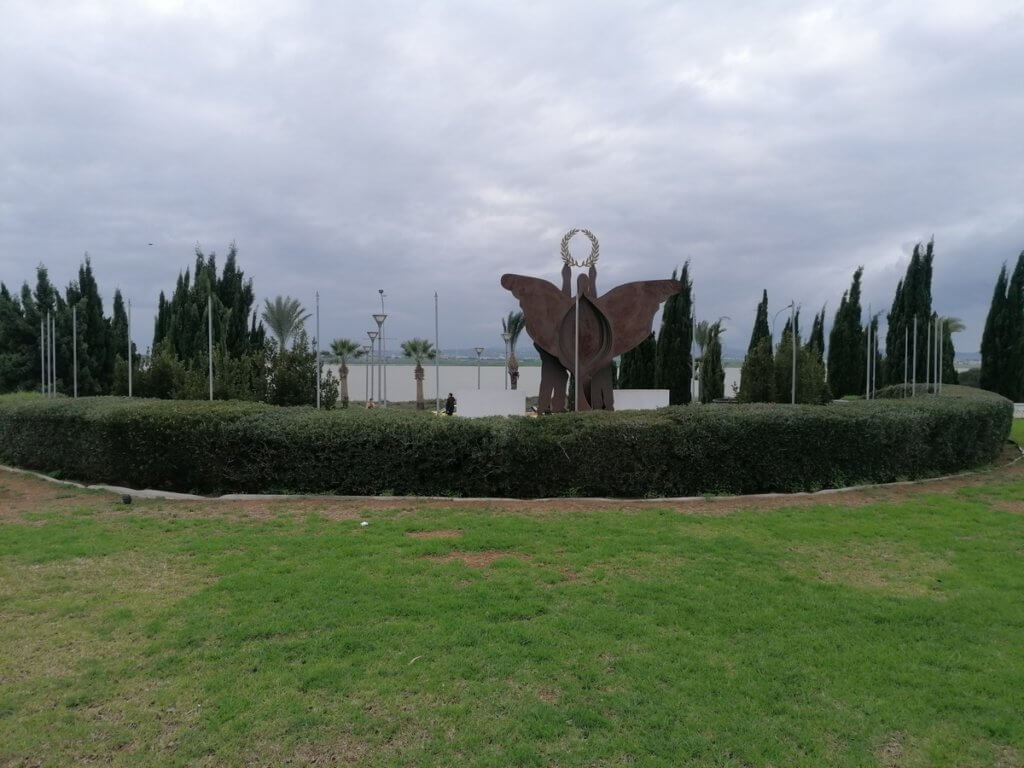 DAY n. 7 – Ayia Napa & Limassol
After waking up with really nasty hangover we decided to have a nice, chill beach day, therefore, we started our day having breakfast at a beach between Larnaca and Ayia Napa towns. Then we visited Sea Caves close to Ayia Napa which were the highlight of our day. Crystal blue sea, breath-taking sea caves, astonishing rock formations.
Then we drove to Kommos beach where a young German couple inspired us to take a short swim – yes – swimming in the Mediterranean sea on the 6th of January – something we won´t forget that easily. It was beautiful sunny weather, water was pretty chilly but not impossible to get in.
After few hours of chilling on various sunny beaches we drove around 90 mins towards the city of Limassol where we spent our last night in Cyprus. We enjoyed our last seafood dinner in the harbour, relished drink in a local Cypriot bar and said proper good-bye with Cyprus.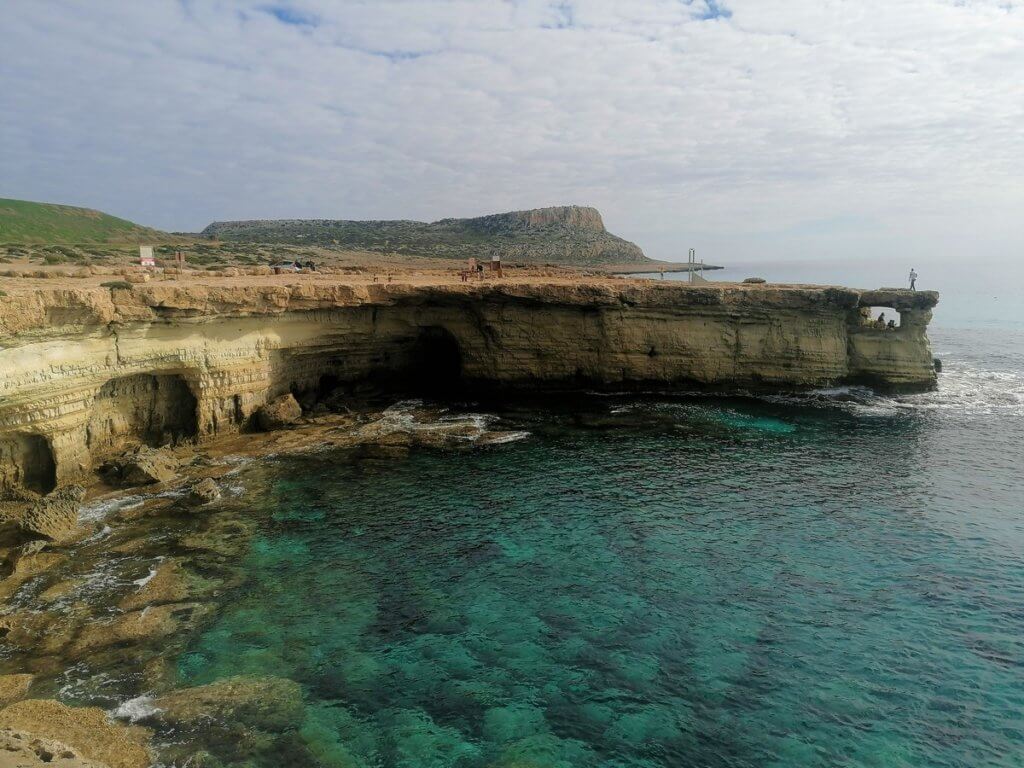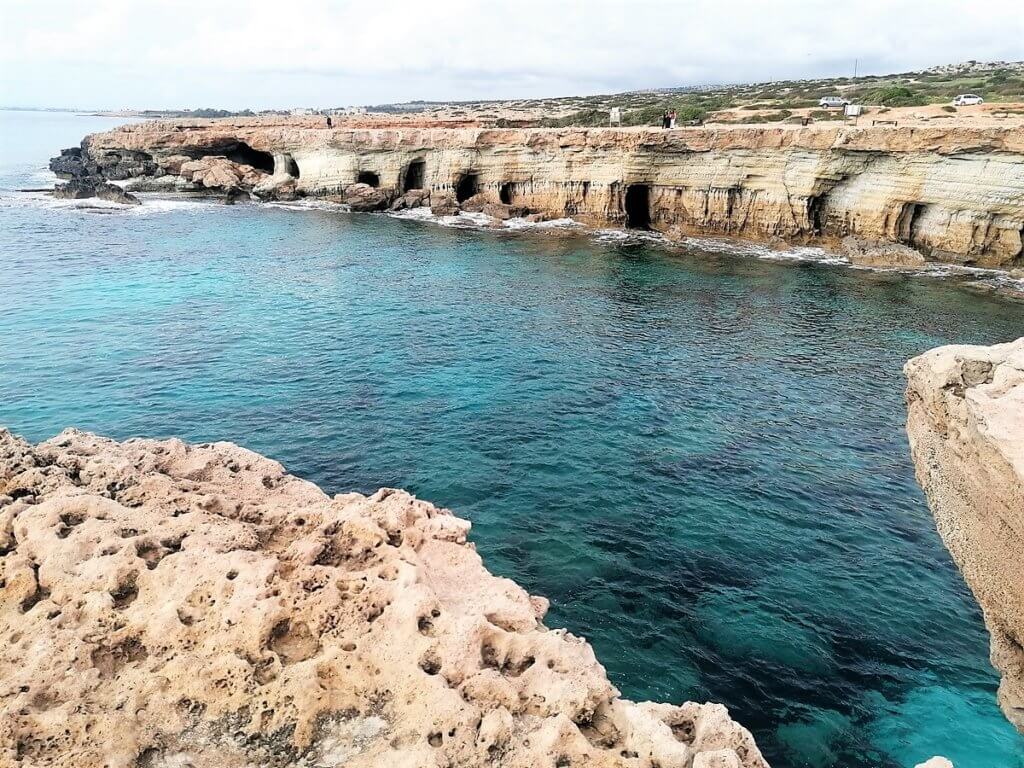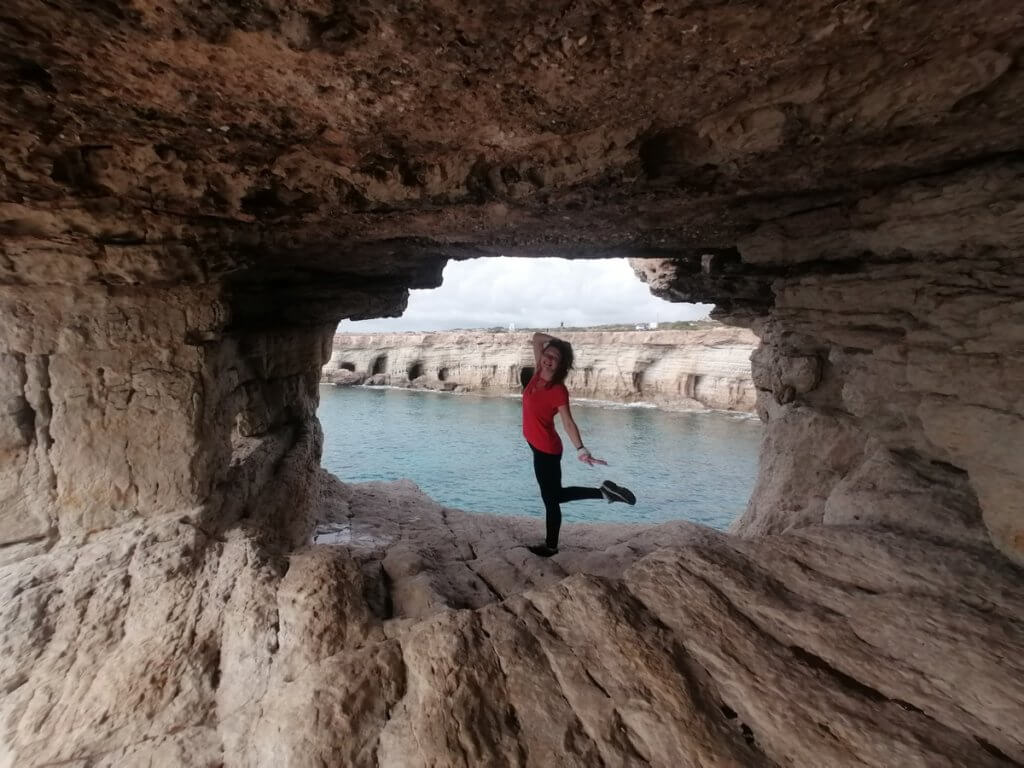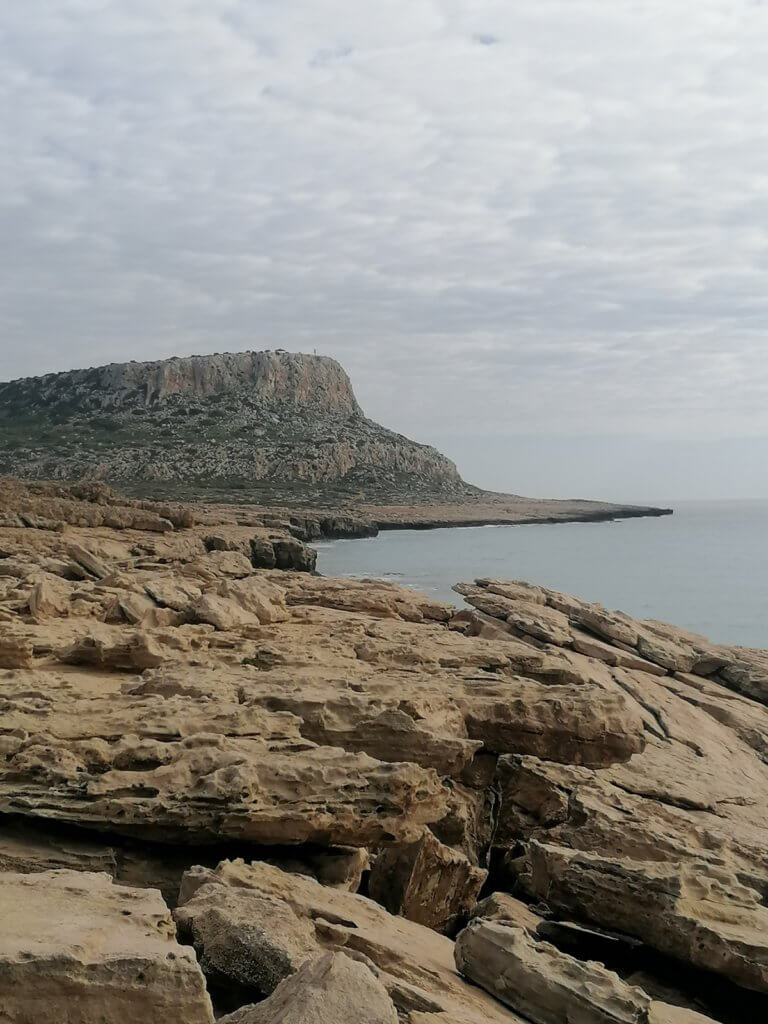 Next morning we drove our rented car directly to the airport of Paphos where we left it at the parking lot (that was our deal with the rental agency) and flew back to Slovakia pretty recharged and ready for the year 2022!   
If you wish to receive my latest articles on your email and find more inspiration – sign up below.
And if you liked the article and you want to contribute for my future MiliMundo travels, don´t hesitate and do it now.
And if you are interested in articles on CENTRAL AMERICA – click HERE. On SOUTH AMERICA click HERE.
PS: Looking for great travel insurance with great prices for your future travels? Insurance which you can book even when your journey has already started? Have a look at The True Traveller. I am more than happy with them.

Please follow and like us: