Hits: 949
Do you live in Vancouver, are you passionate about hiking but have no car? Don´t worry. I am on your page. Within a year of my stay in Vancouver I have had a chance to explore many beautiful hikes in surrounding of Vancouver. My TOP 3 hikes around Vancouver are only available by car but I have also made a list of hikes which can be done using public transit only. Here is the list with some extra tips and pictures.
1 Grouse Grind
This one is probably the most famous one, easily accessible by public transit from Vancouver downtown. Grouse Grind is located in the North Vancouver and you can reach start of the trail using bus n. 232 or 236 and getting off the bus at stop Grouse Mountain /Skyride. From there you will have 2 options of trails – either Grouse Ground trail or BCMC Trail.
On the way back you can use gondola for around 15 dollars or hike it down as I did. Hike is pretty steep so get your knees ready. At the top of Grouse Grind you will have spectacular views over Vancouver and Pacific ocean.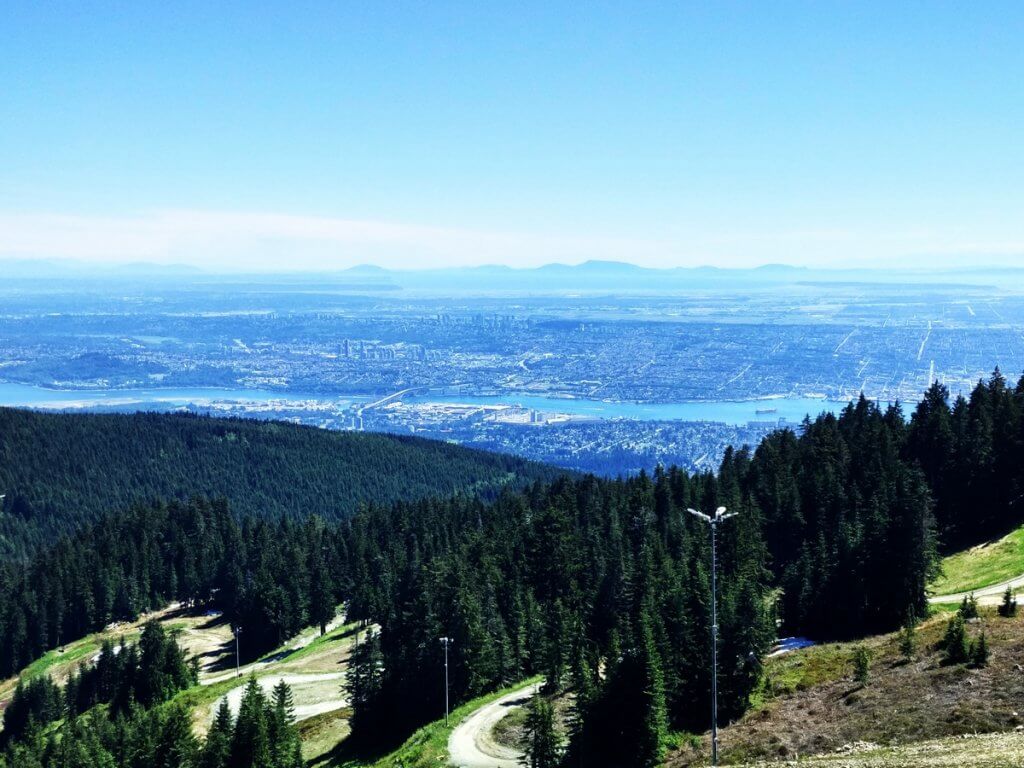 2 Cleveland Dam
Cleveland Dam also located in the North Vancouver was built in 1954 and blocks Capilano Lake which supplies fresh drinking water to the Lower Mainland. You can reach Cleveland dam by bus n. 232 or 236 getting off at the stop Northbound Nancy Greene Way/Prospect Ave.
From Cleveland Dam you can observe peaks of the Lions and enjoy magical atmosphere of Capilano River Regional Pak. Feel free to walk around various trails also visiting close-by salmon hatchery. Not feeling for hike? Make a picnic on grass with the breathtaking views from Cleveland Dam. Options are limitless.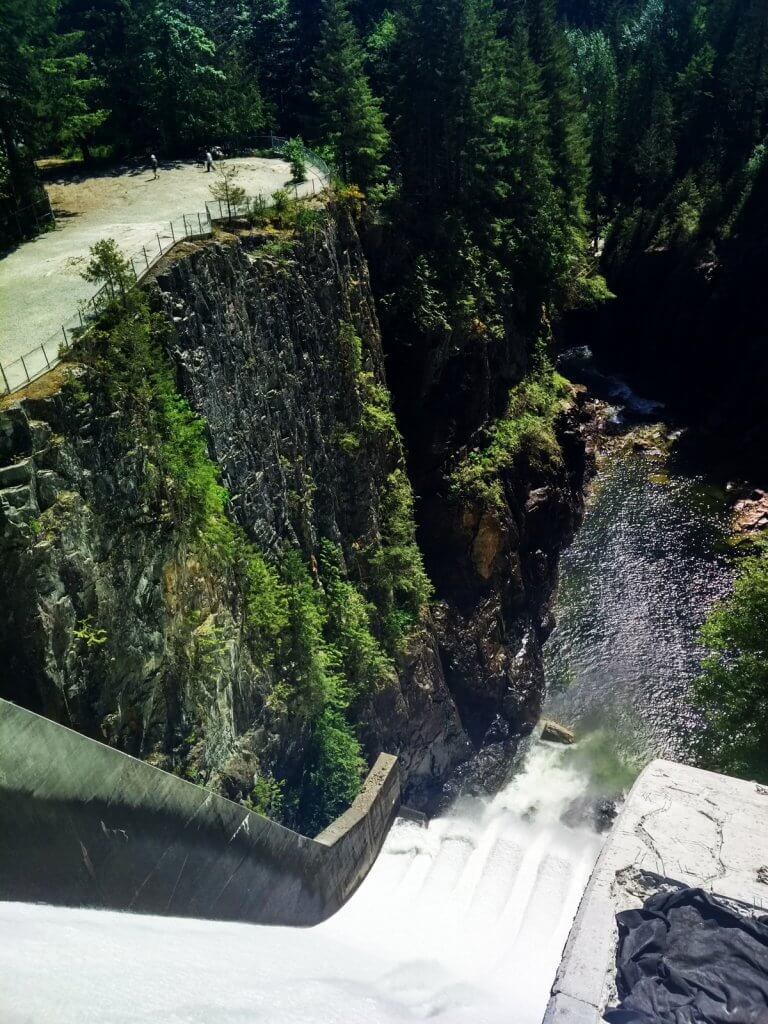 3 Deep Cove (Quarry Rock)
Another nice place to explore in North Vancouver is also Deep Cove. Little charming place easily accessible by public transportation. Simply use bus n. 211 and get off at the stop Northbound Deep Cove/Badger Rd.
After enjoying delicious doughnuts at Honey Doughnuts and Goodies head towards trail to Quarry Rock which offers breathtaking views over the whole surrounding of Deep Cove. Feel more active? Rent a kayak at local spot for around 35/40 dollars and enjoy sunny day kayaking.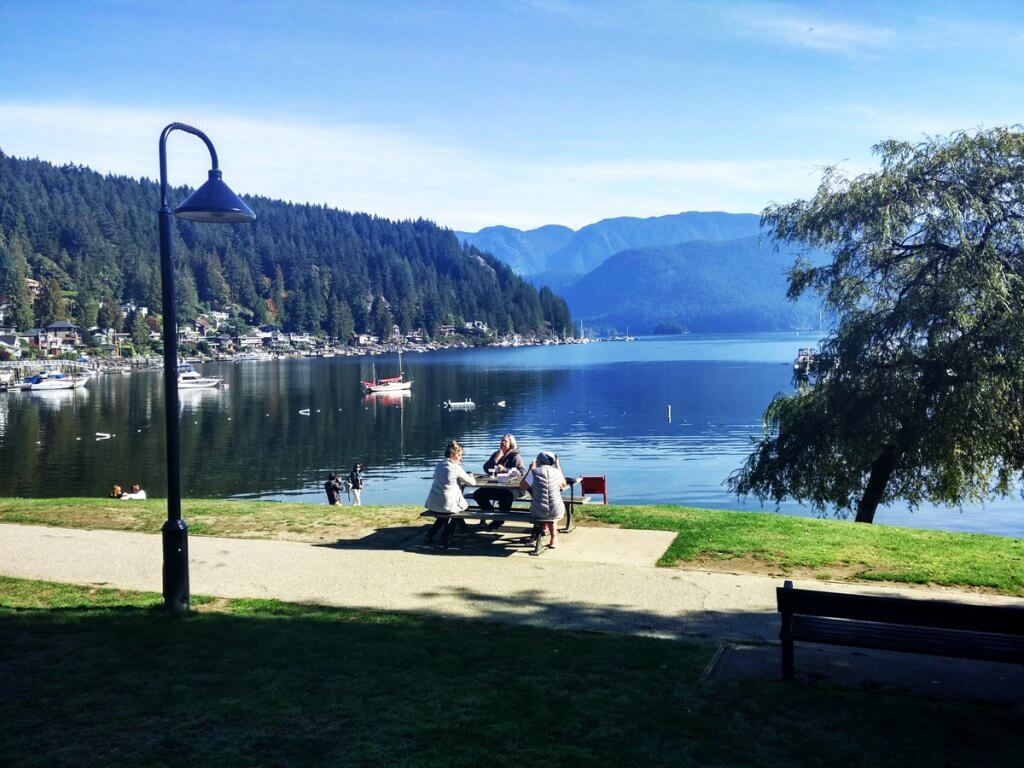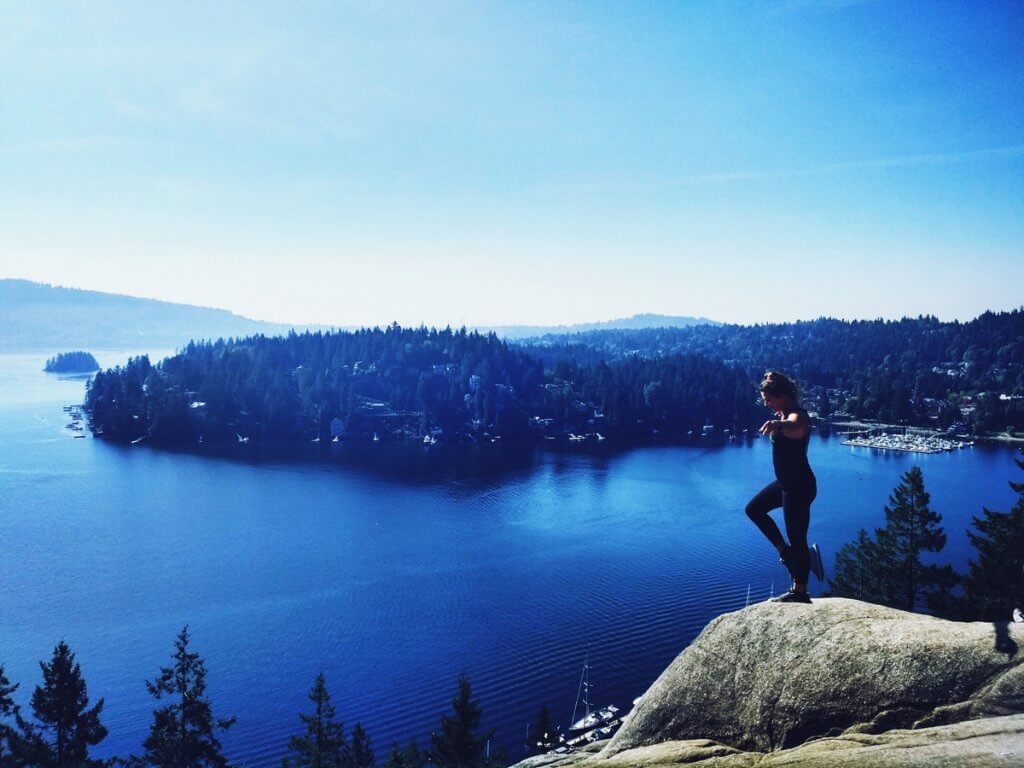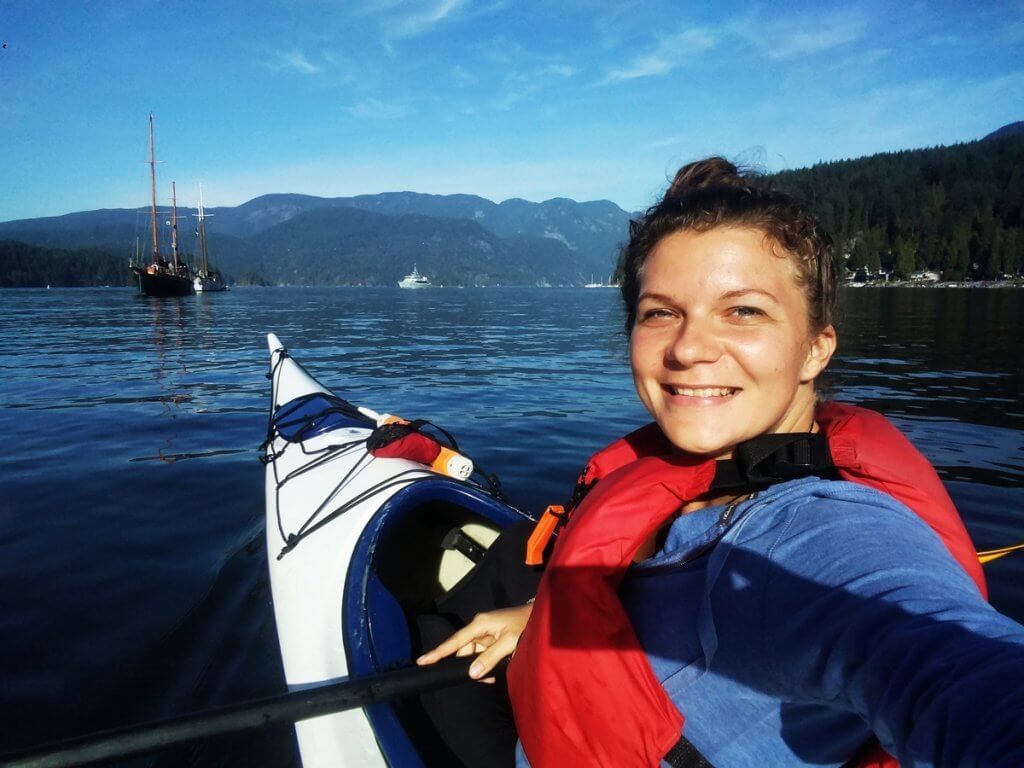 4 Whyte Lake Trail
Whyte Lake is located in West Vancouver and it is a super relaxing place for sunbathing and swimming during summer time. Simply take bus n. 250 and get off at Northbound Marine Dr./Primrose Place and walk around 20 min towards the beginning of the trail.
Trail is well marked and it is an easy walk across Canadian rainforest enjoying its spectacular beauty and atmosphere. I have done this hike before my evening work so feel free to do the same on your half day off. Nothing difficult about this hike.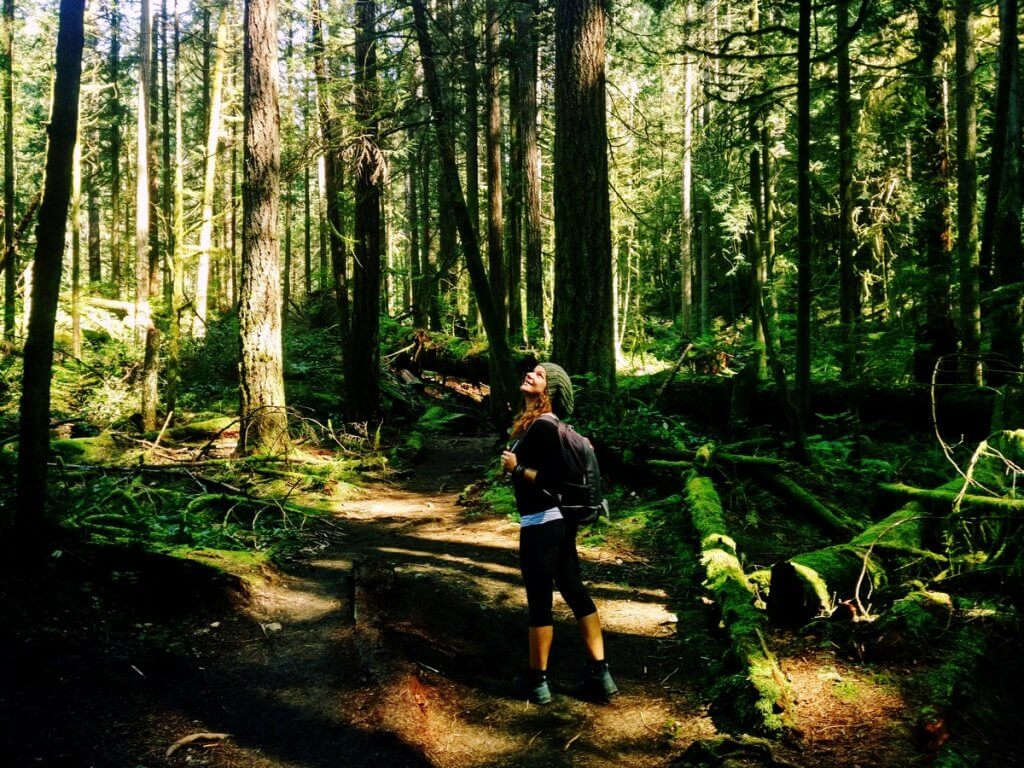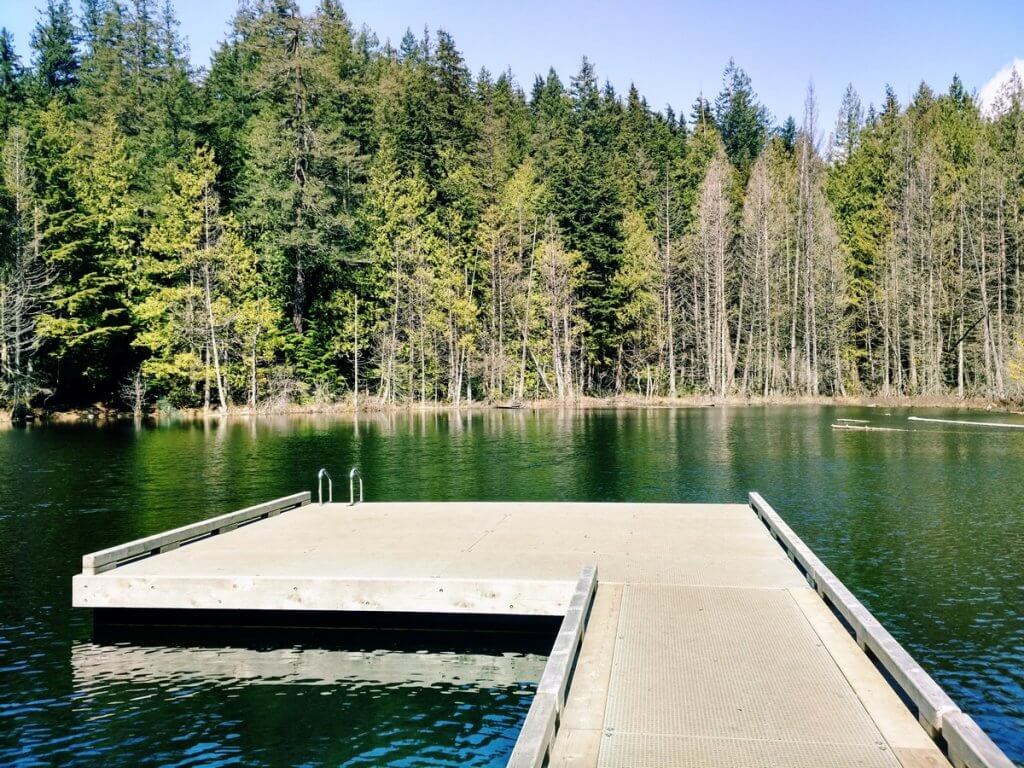 5 Lynn Valley (Canyon & Rice lake)
Lynn Valley Canyon and its various trails belong to favourite day trips for people from Vancouver. The easiest way is to take seabus to Lonsdale Quay Station and from there take bus n. 227 and get off at Westbound Peters Rd/Duval Rd and wlak around 5 min towards the beginning of the trail.
At the start you will find a suspension bridge (usually overcrowded by people taking selfies) and after bridge you can decide whether you go to the right or to the left. There are various trails leading for example to very peaceful Rice lake or other quiet spots. Many people do cliff  jumping at Lynn Valley Canyon – I am afraid of this so I don´t belong to those crazies. 😉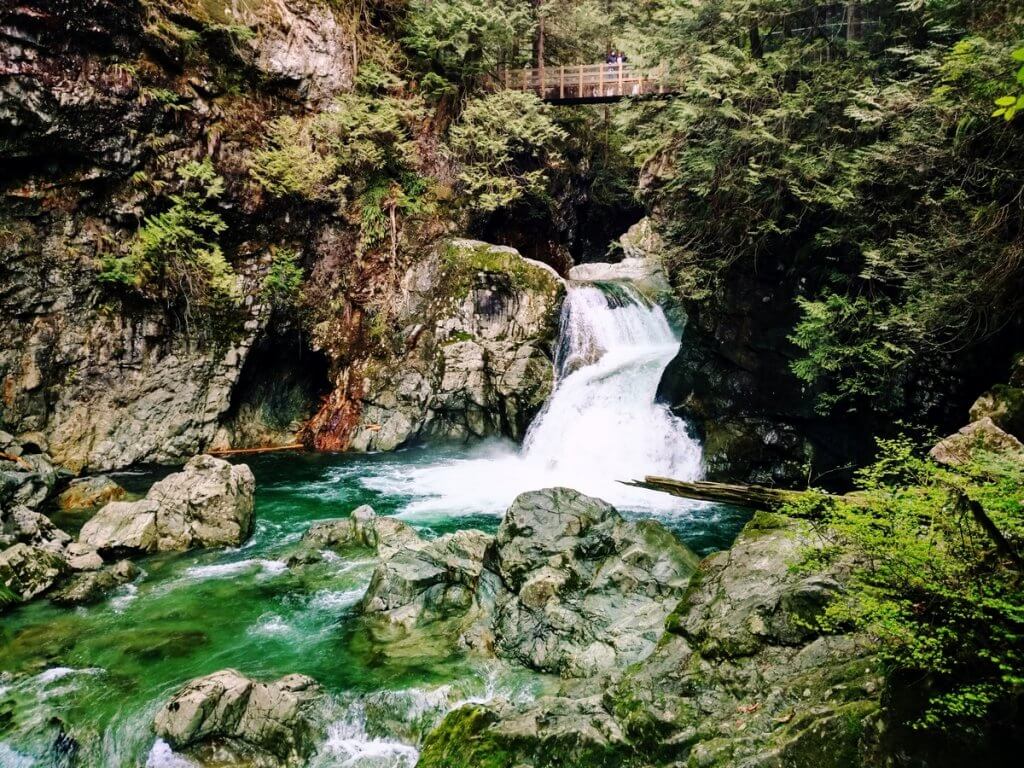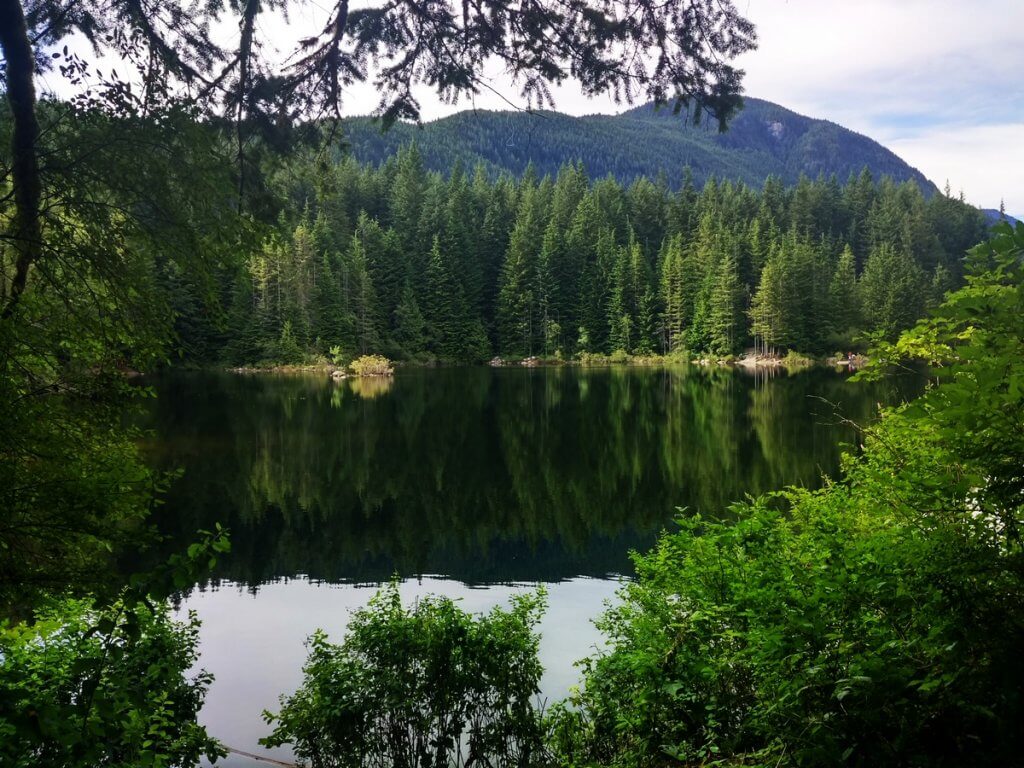 6 Norvan Falls
Norvan Falls are not very well known waterfalls but this fact makes them so unique. They are located in North Vancouver and can be easily accessible by bus n. 228 getting off at Northbound Lynn Valley/Dempsey Road or bus n. 210 getting off at Northbound Underwood Ave/Evelyn St.
Hike is pretty easy with elevation around 200 meters, however it is pretty long hike. One way towards falls makes it 7 km, so both ways 14km. With some stops and picnic it can be 5 hour hike. I found trail nicely marked and almost at the end of the hike you will find small suspension bridge with almost no people at all. On the way to Norvan Falls you will be crossing Lynn Headwaters Regional Park , Cedar Mills Trail and headwaters Trail.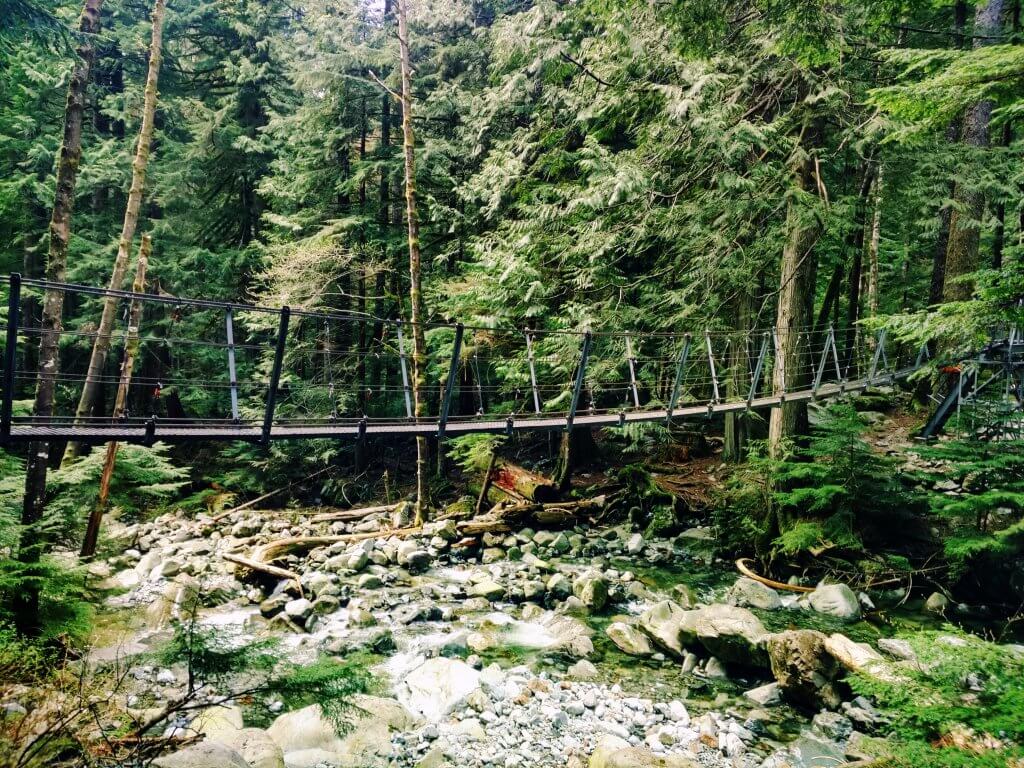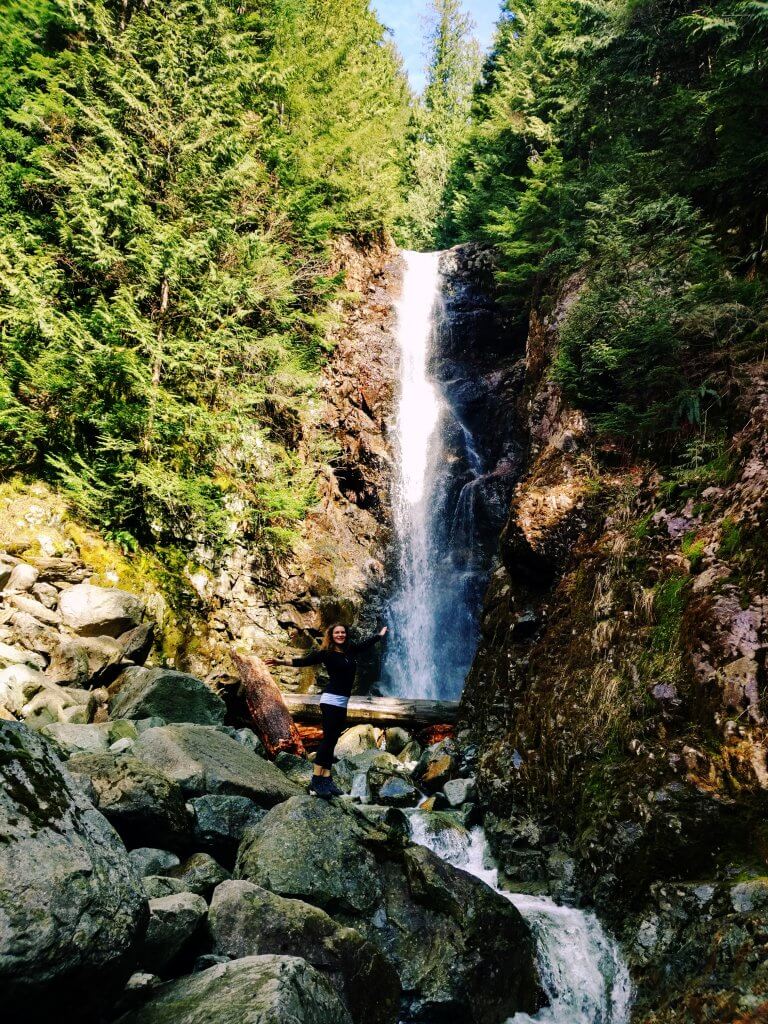 7 Bowen Island (Mt. Gardner)
Bowen Island is an easily accessible island also by public transit. Simply take bus n. 257 and get off at Horseshoe Bay terminal from where you take ferry which leaves every hours. Both way ticket costs around 10 dollars per person.
Once you get off the ferry, you wanna head towards the beginning of Mt. Gardner trail which is around 35 min walking. I would recommend to hitchhike to get there. Island has pretty chill atmosphere. Many people complain that this trail isn´t perfectly marked and they got lost, I found it pretty good. We firstly got to the North Summit and then we made a loop through South Summit. Views from the top of Mt. Gardner were breathtaking. It took as around 2 and half hours to get up, and less than 2 hours to get down.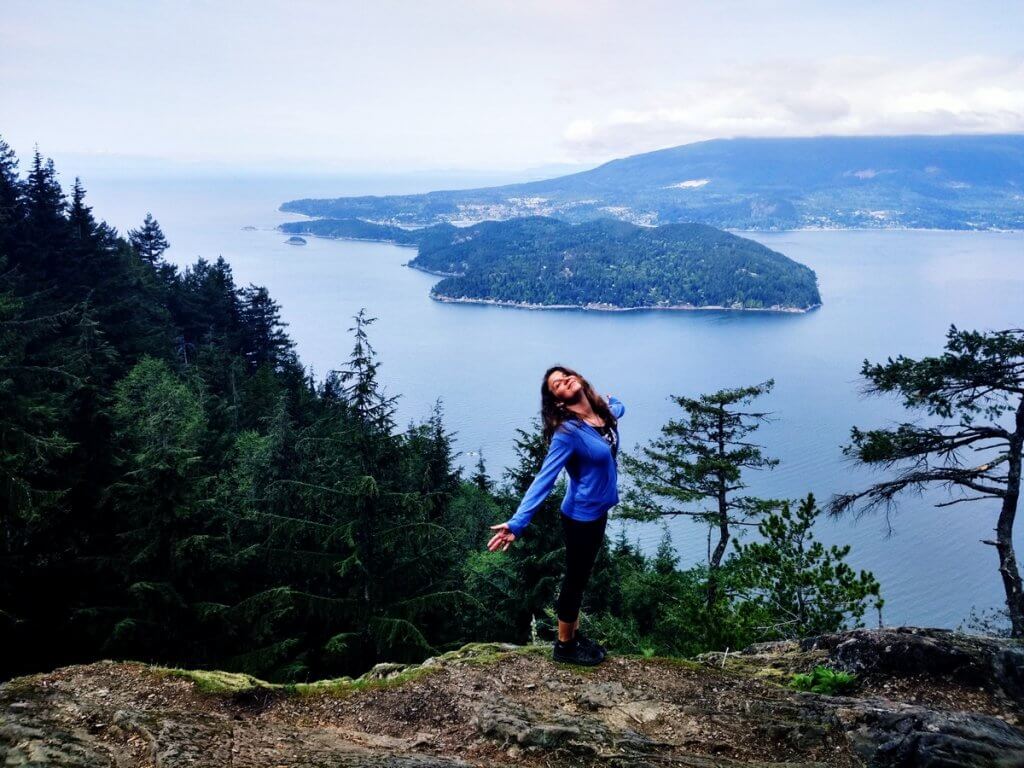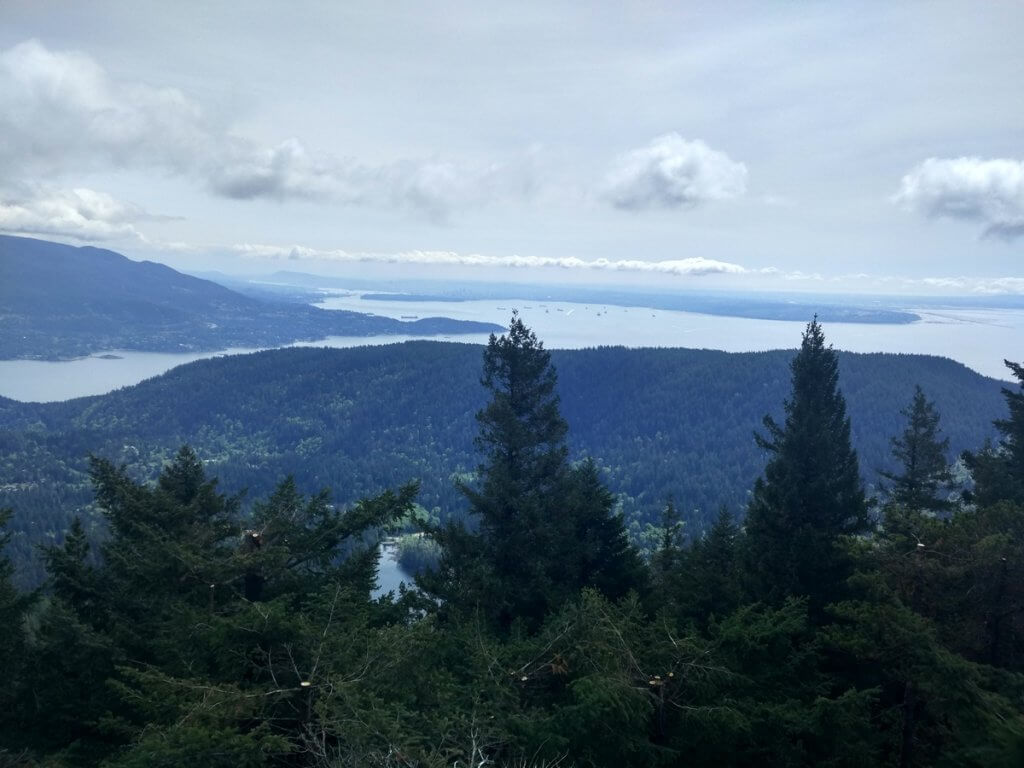 Would you add any other day hikes around Vancouver which are accessible by public transit? If yes, feel free to do so in the comments below.
If you wish to receive my latest articles on your email, sign up below.
And if you want to contribute for MiliMundo travels, don´t hesitate and do it now. 🙂
And if you are interested in articles on CENTRAL AMERICA – click HERE. On SOUTH AMERICA click HERE. 🙂
PS: Looking for great travel insurance with great prices? Insurance which you can book even when your journey has already started? Have a look at The True Traveller. I am more than happy with them. 🙂

Please follow and like us: