Hits: 1370
When I was in High Tatras last time (July 2022), I met a boy from the USA whose itinerary for his trip to this beautiful national park of Slovakia was made by some local guy for a set price of €100. This shocked me as my travel blog offers such a nice variety of travel itineraries and completely for free. So here I am, adding another set of travel itinerary, this time for 3-day hike visiting 8 mountain cottages in Slovak High Tatras. Let it be inspirational and useful for those paying a visit to my beautiful country.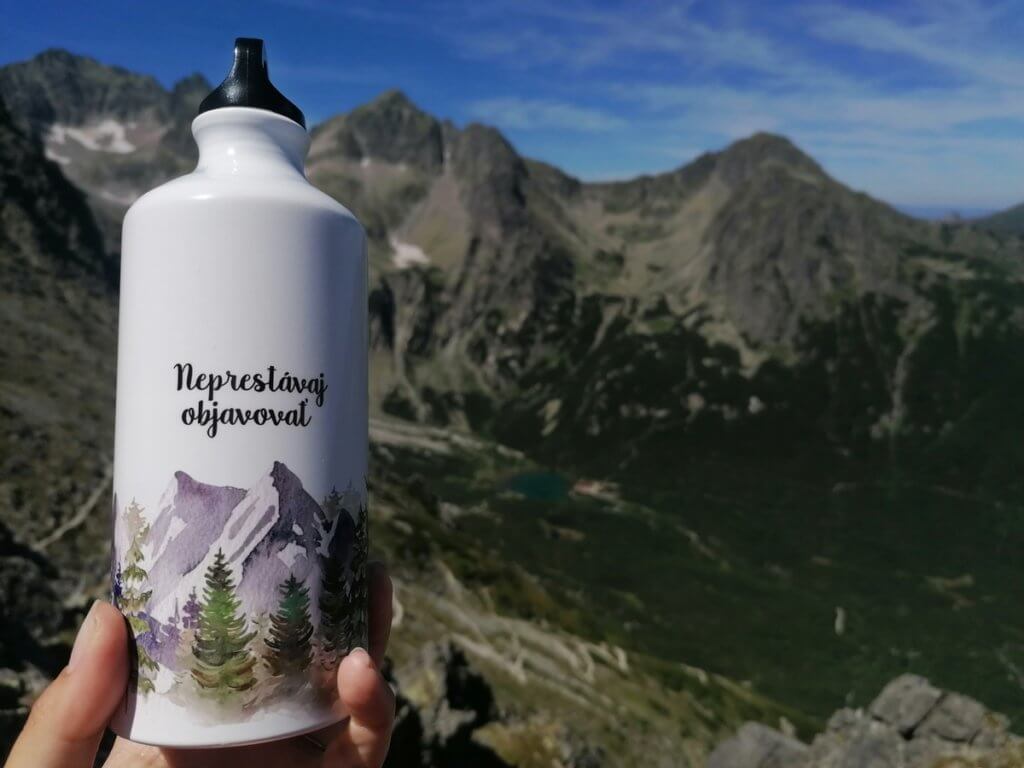 DAY n. 1
Tatranská Kotlina – Starý Smokovec – Hrebienok – Bilíkova chata – Reinerova útulňa – Zamkovského chata – Téryho chata – Priečne Sedlo – Zbojnícka chata – Zamkovského chata
As you can guess from the description above, our first day was looong and tough!
But firstly, CHATA in Slovak language means a mountain cottage, chalet.
We started in a small place called Tatranská Kotlina where we just parked our car and got on a bus with the direction to Starý Smokovec from where we started our hike up to Hrebienok and visited our first mountain chalets Bilíkova and Rainerova. In every Slovak mountain chalet you can get some refreshment (beer & Kofola & traditional Slovak meals) so don't worry about packing too much food.
Then we continued up to Zamkovského chata where we had booked one night for the price of €32,50 (breakfast included), we drank one Kofola and continued our way up to Téryho chata. At that point – up there at Téryho chata drinking another beer and some orange juice/kofola – we already managed to ascend around 1000m of elevation.
From there we continued up to Priečne sedlo using "via ferrata" with the difficulty level A (click HERE on article about via ferratas in Slovakia) and managed to get some pretty awesome views. We continued from there already heading DOWN to Zbojnícka chata where we spoilt ourselves with some traditional Slovak steam dumplings and Kofola.
The last 3 hours of going down and then again up were pretty painful, our level of energy was pretty low but weather was amazing, nature was breath-taking so we didn´t regret one hiked meter of that day. We arrived to our final Zamkovského chata around 7pm weary to death but satisfied and happy.
In total it was around 18km, more than 1600m of elevation and almost 11 hours of hiking.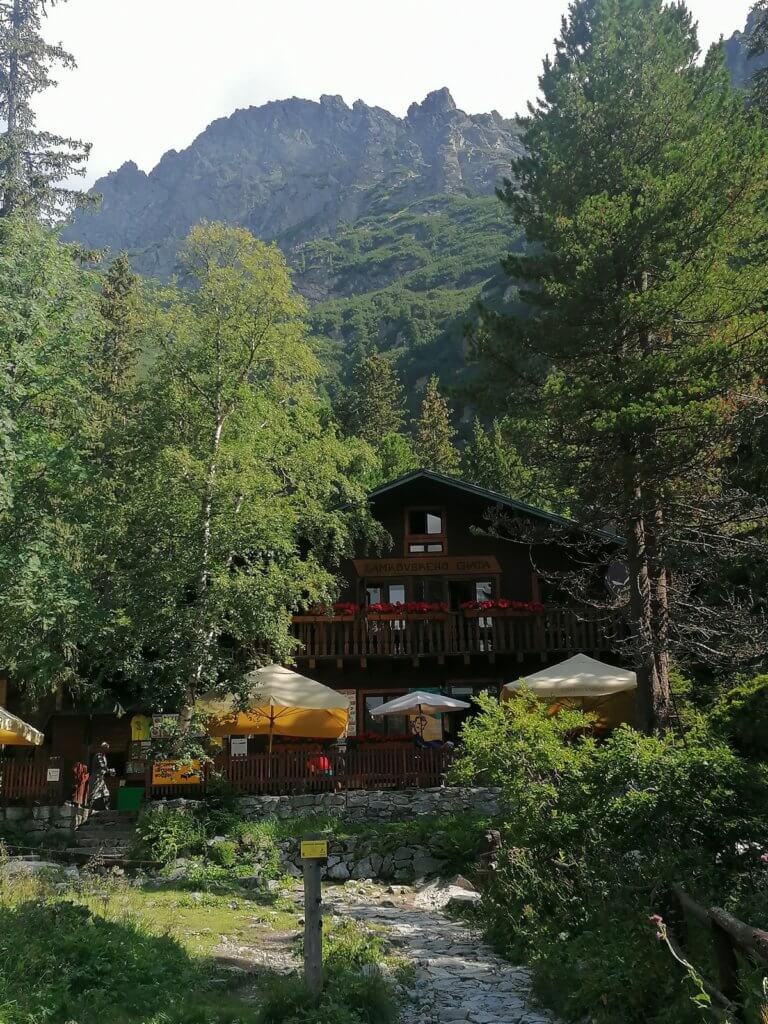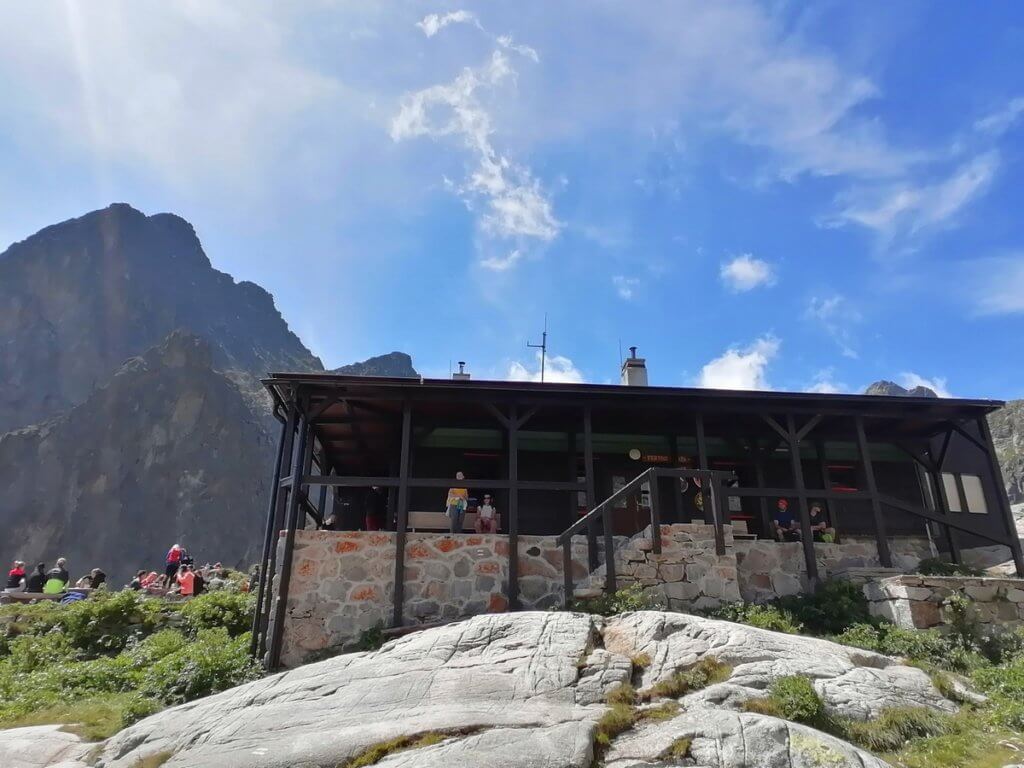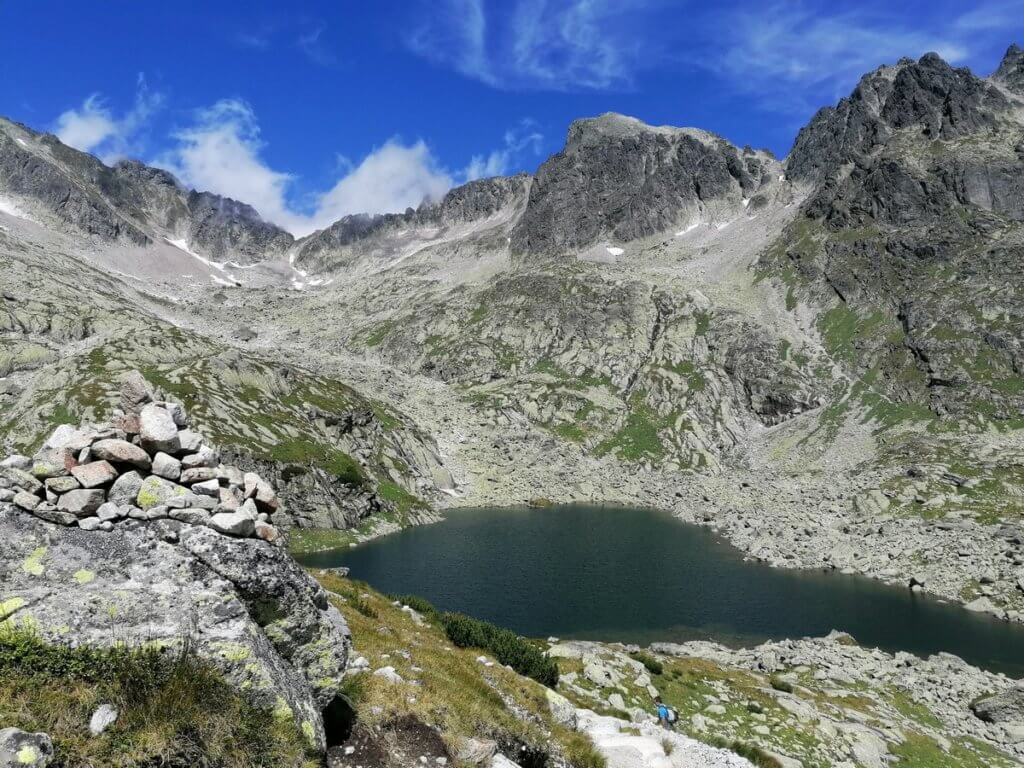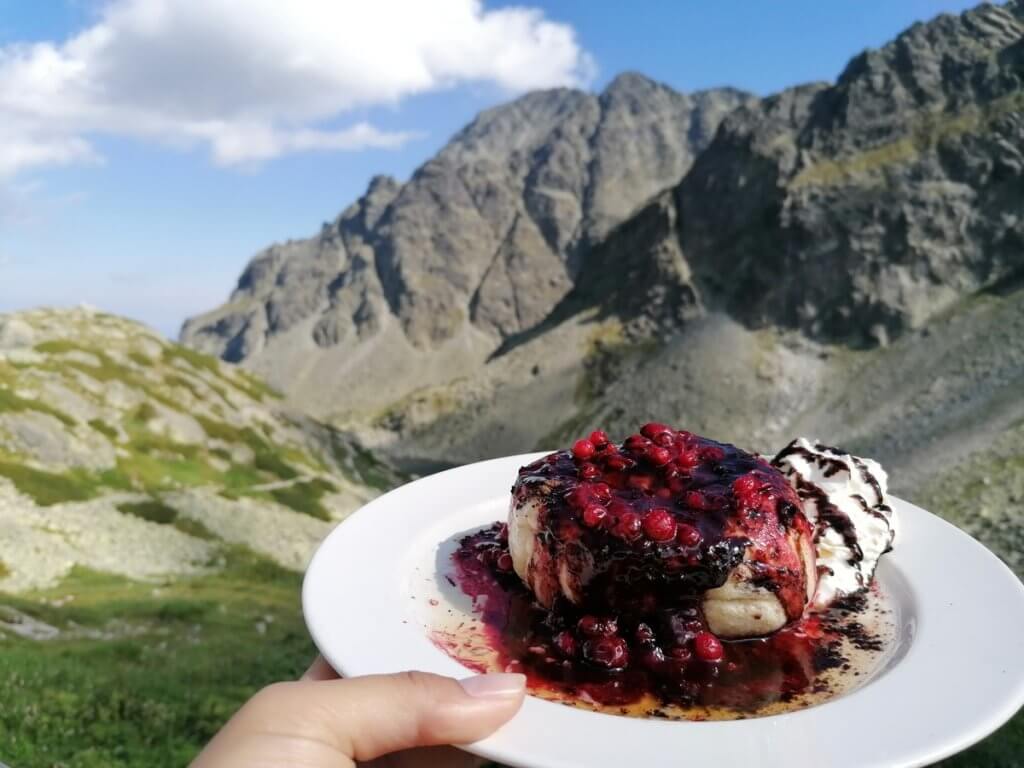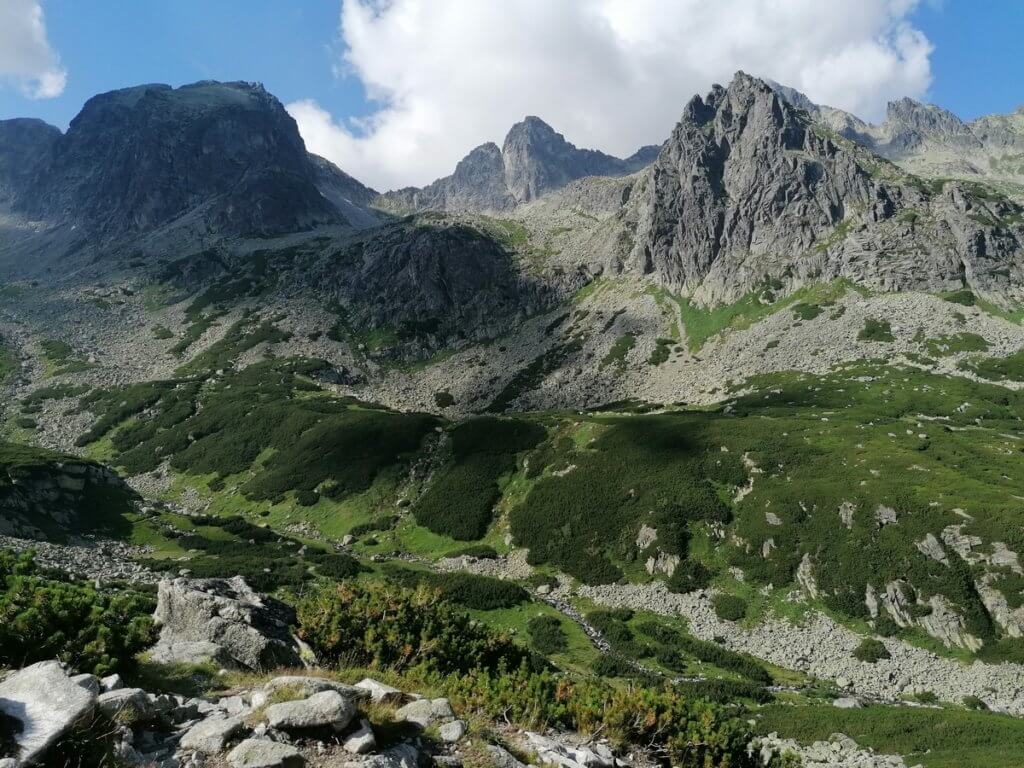 DAY n. 2
Zamkovského chata – Skalnatá chata – Veľká Svišťovka – Chata pri Zelenom plese
The next day we woke up around 7:30am not to miss the breakfast, feeling pretty sore and still exhausted. After saying bye to all the people we met previous night at the chalet, we headed towards Skalnatá chata where we arrived already after one hour of light hiking. We decided to take it easy today.
After a proper refreshment and necessary break, we continued all the way up to Veľká Svišťovka (in total around 700m of elevation at that point) which was offering ineffable views over the whole mountain range and also a mountain lake "Zelené pleso".
From there we needed to descend quite a lot also using chains which could be a nice challenge for some people. However, after the previous day of via ferrata, this was completely easy for us. We enjoyed going down more than going up till we reached our final destination of our second day "Chata pri Zelenom plese/Cottage at the Green tarn". We paid €40 for one night spent there (half portion of dinner and breakfast included).
For the rest of the day, we were just chilling around the chalet, walking around, ascending towards little waterfall and getting to know some interesting people (including the American guy Kai who I mentioned in my introduction). We ended the whole day by watching stars and milky way next to the lake, having beautiful chats and simply enjoying little things which many people usually take for granted.
In total it was around 9km, 700m of elevation and almost 6 hours of a very chill hiking.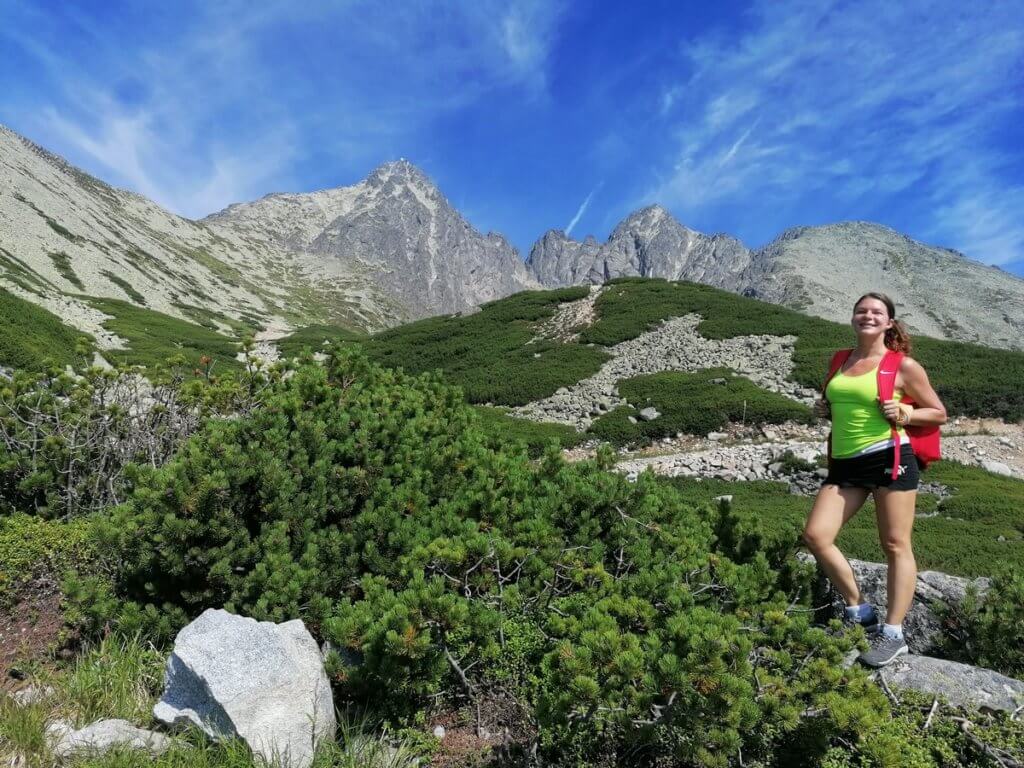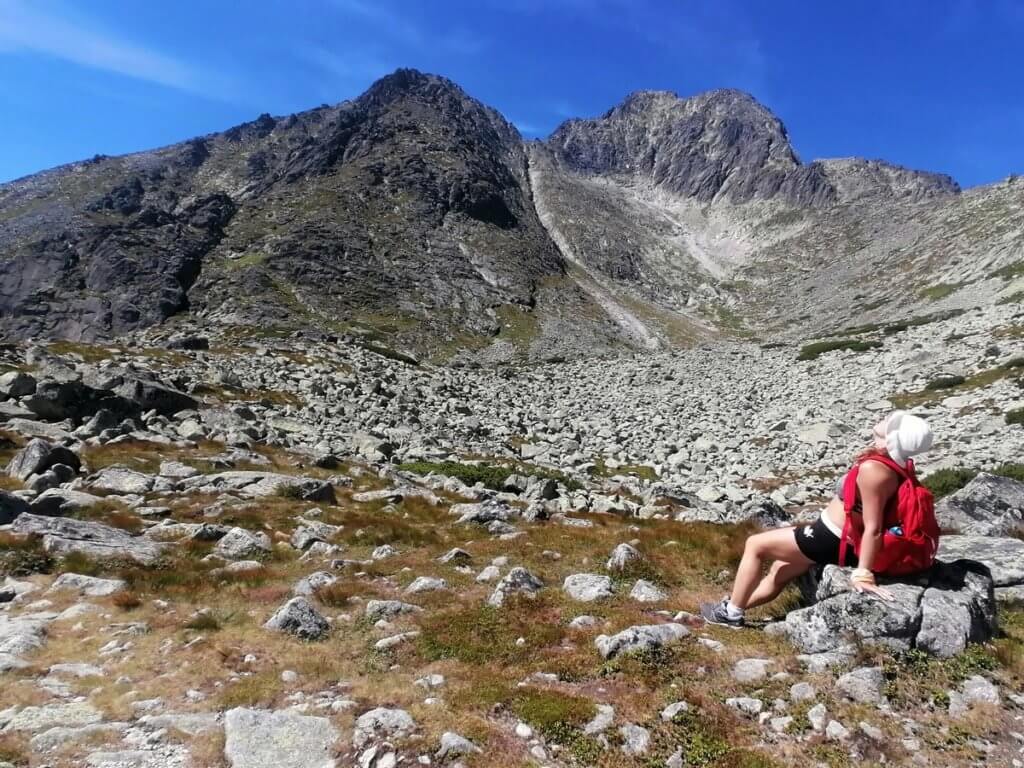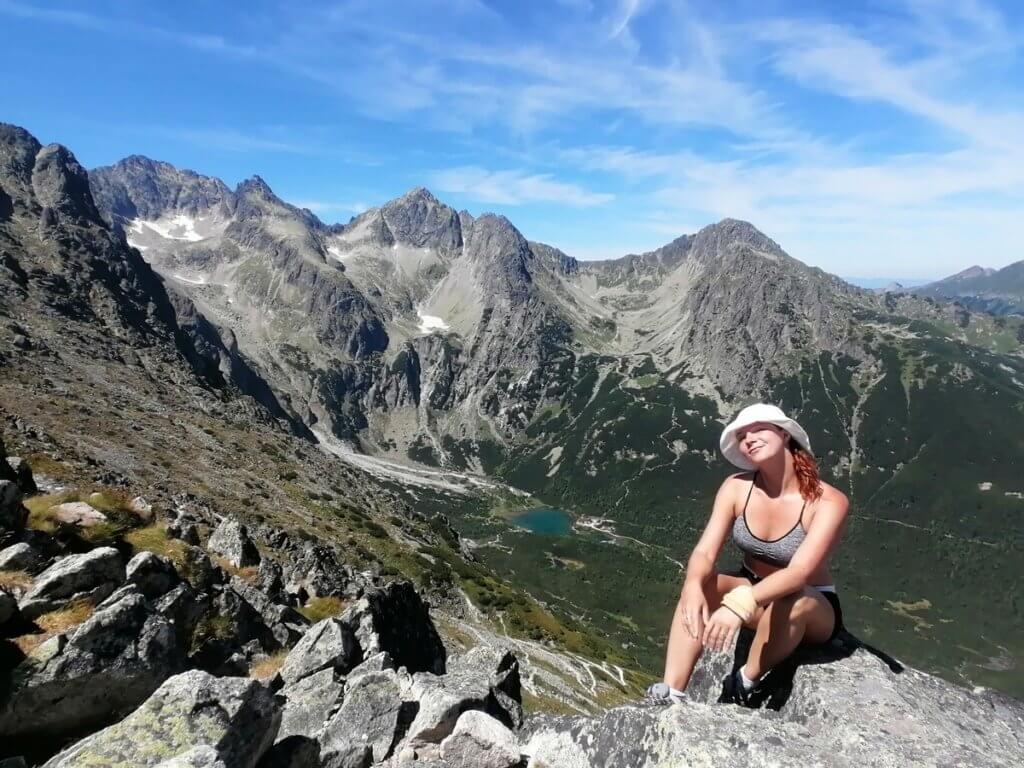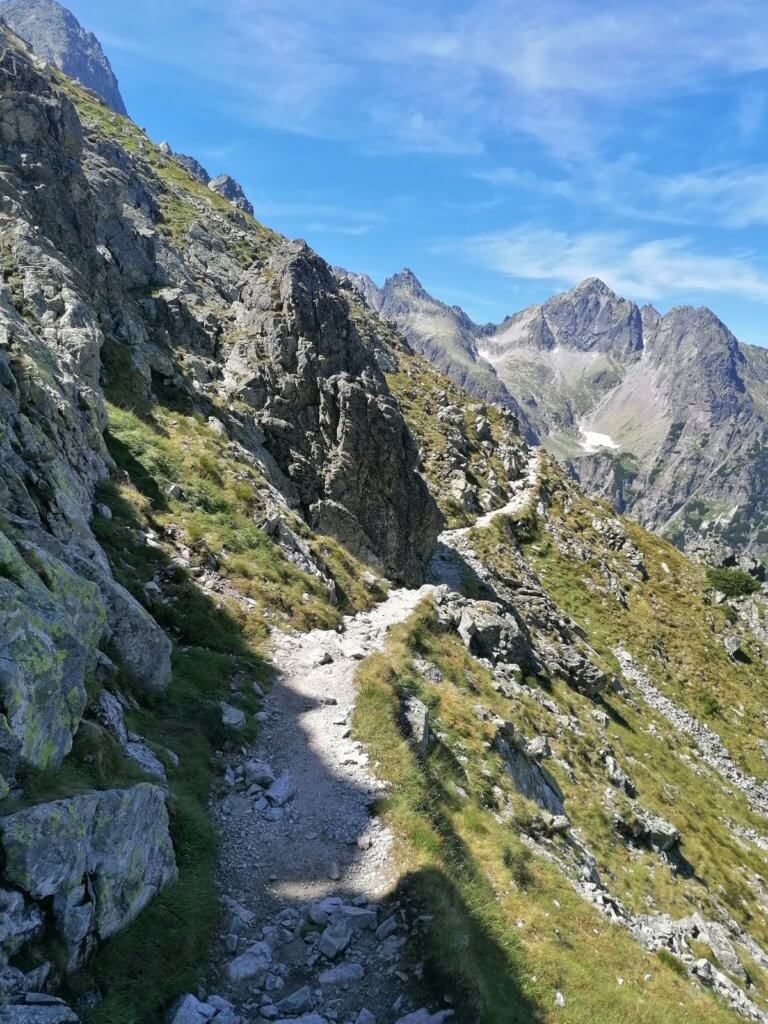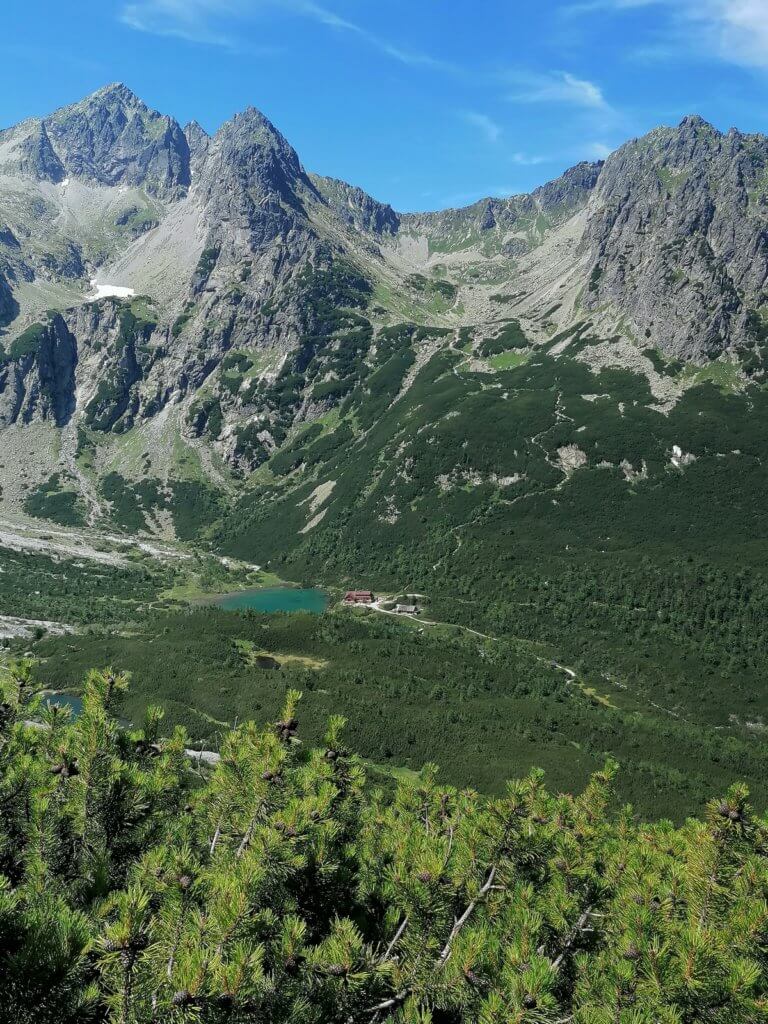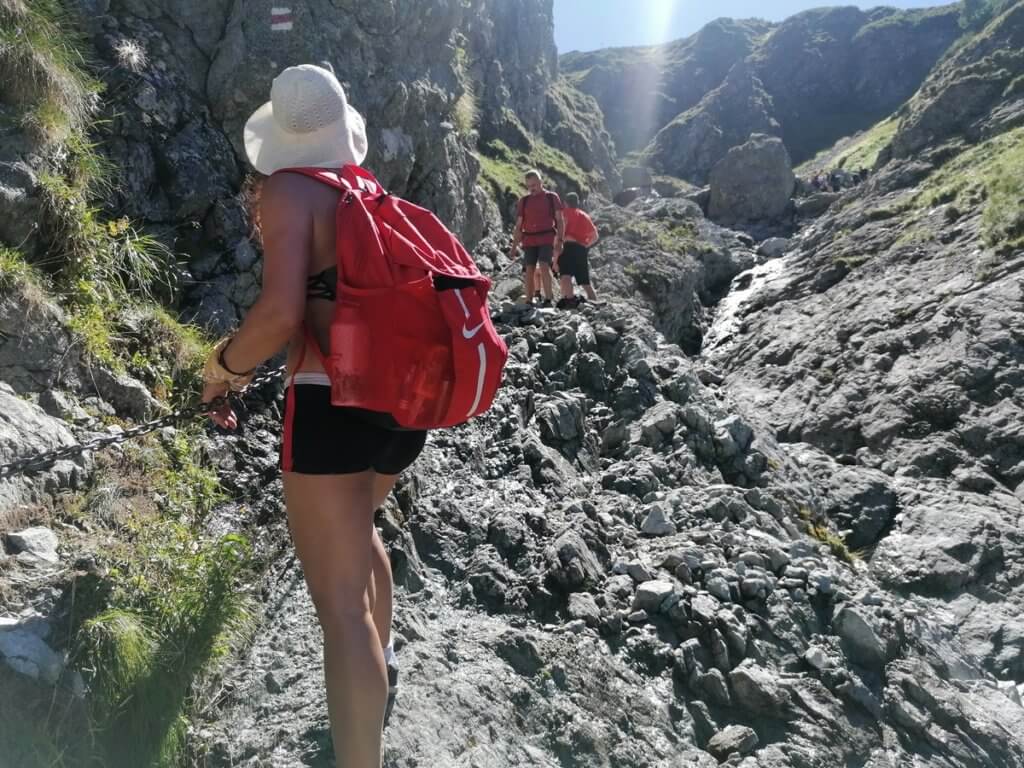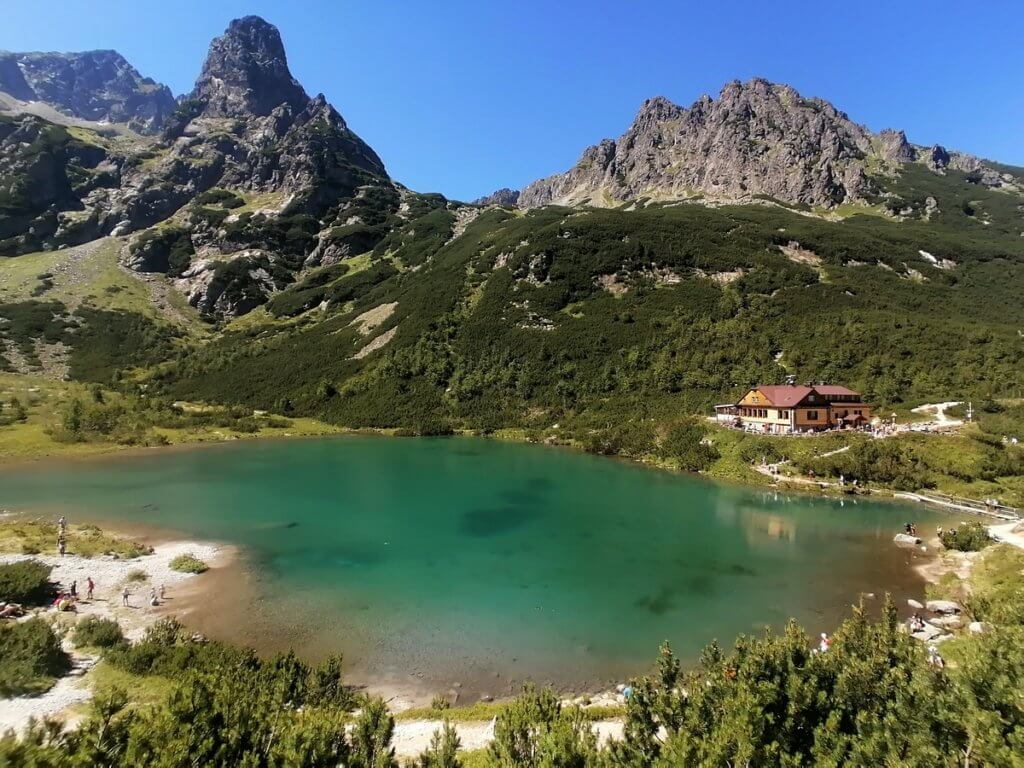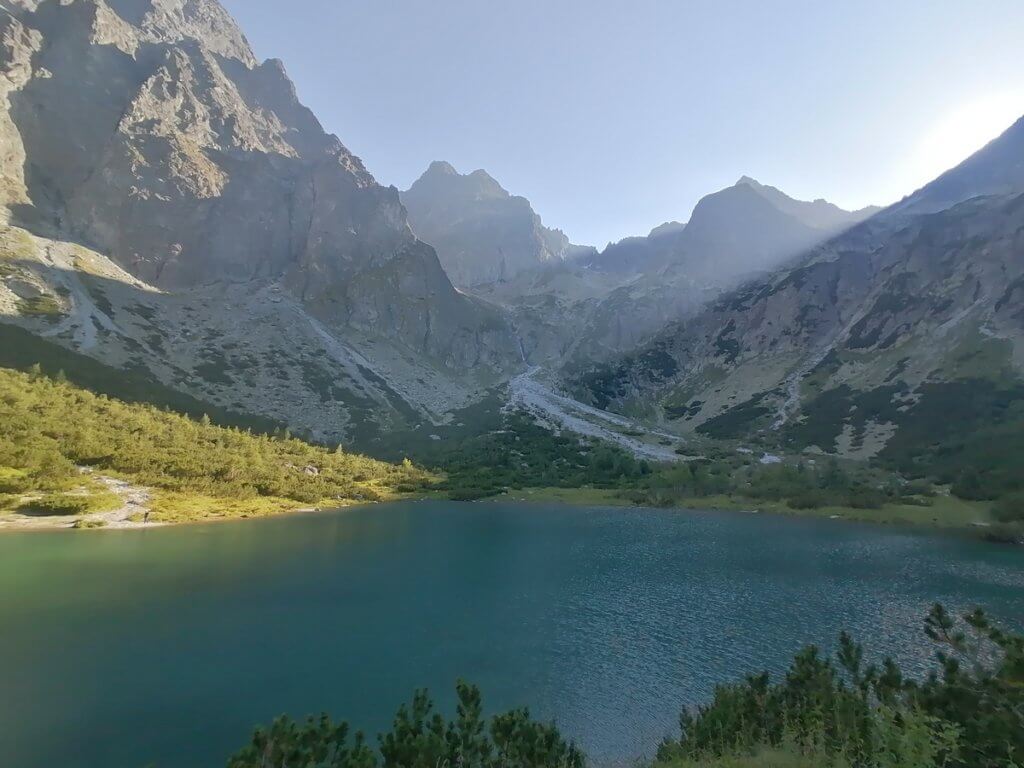 DAY n. 3
Chata pri Zelenom plese – Biele plesá – Chata Plesnivec – Tatranská Kotlina
Day n. 3 was the easiest one, exactly as I planned it. We set our alarm as early as we could, had a nice breakfast (where I managed to confuse butter with cheese and I ended up sick for 3 days haha) and started a little ascend towards "Biele plesá/White tarns" where we bumped into a cute duck family.
From there our 1000m of elevation descend started going through meadows with beautiful views over the rocky mountains, entering the forest and enjoying some shade. Our first and only longer break was at the mountain cottage Plesnivec where we bought some refreshment and then headed one more hour back to our parked car in Tatranská Kotlina.
In total it was around 13km, around 1000m of descend elevation and almost 5 hours of chill hiking.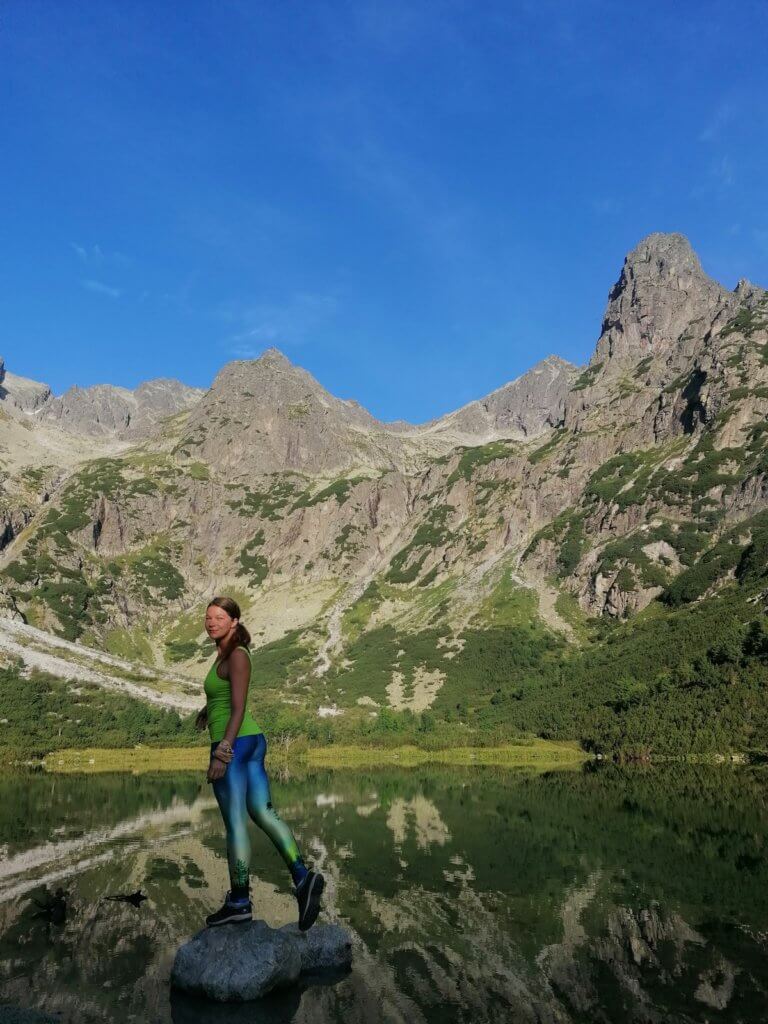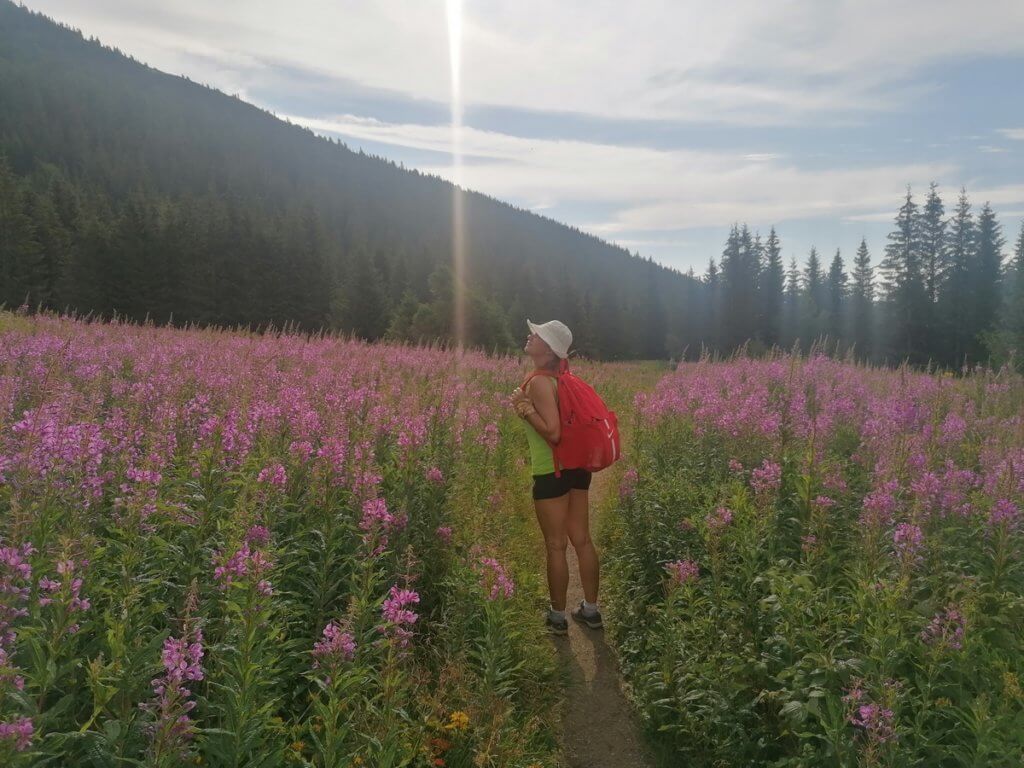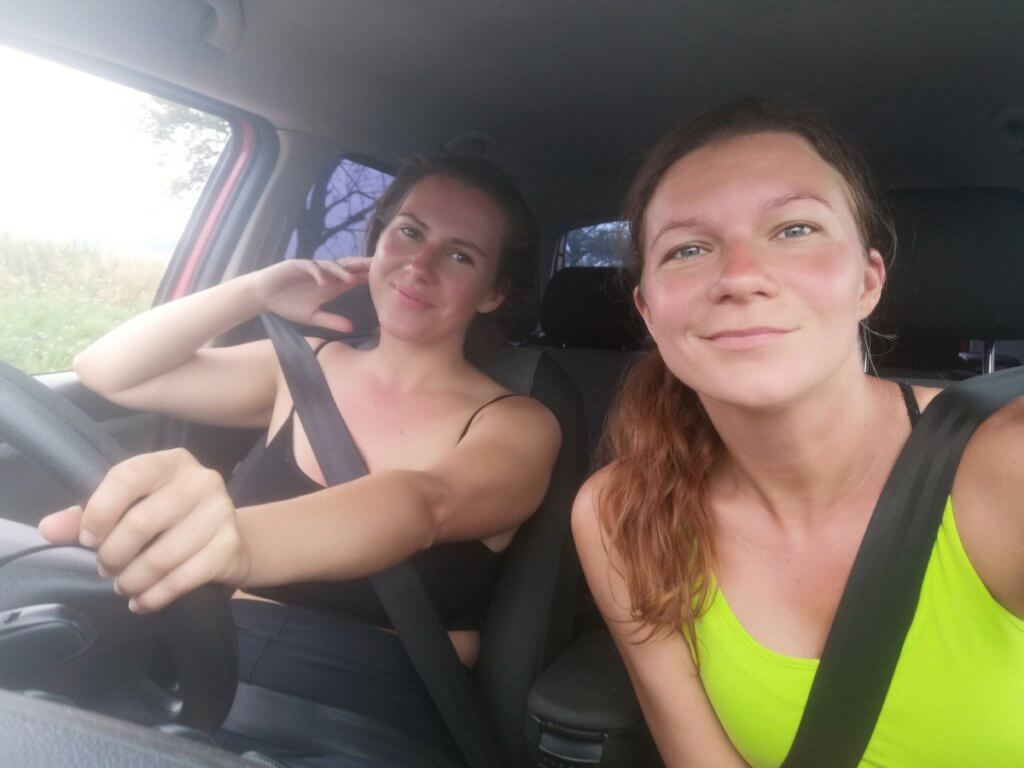 SUMMARY
To sum it up, our first day was the most challenging and difficult one, the second day was of a medium difficulty and the last one was the easiest one (no big ascend, just descend).
We visited in total 8 mountain cottages within 3 days and 2 nights, hiked around 42km and 2400m of ascend elevation, 20 hours of walking, saw 4 mountain goats, did 1 via ferrata (rock climbing) and paid €109 for all the food, refreshment and accommodation.
So what do you say about this itinerary for Slovak High Tatras??? Would you be into it?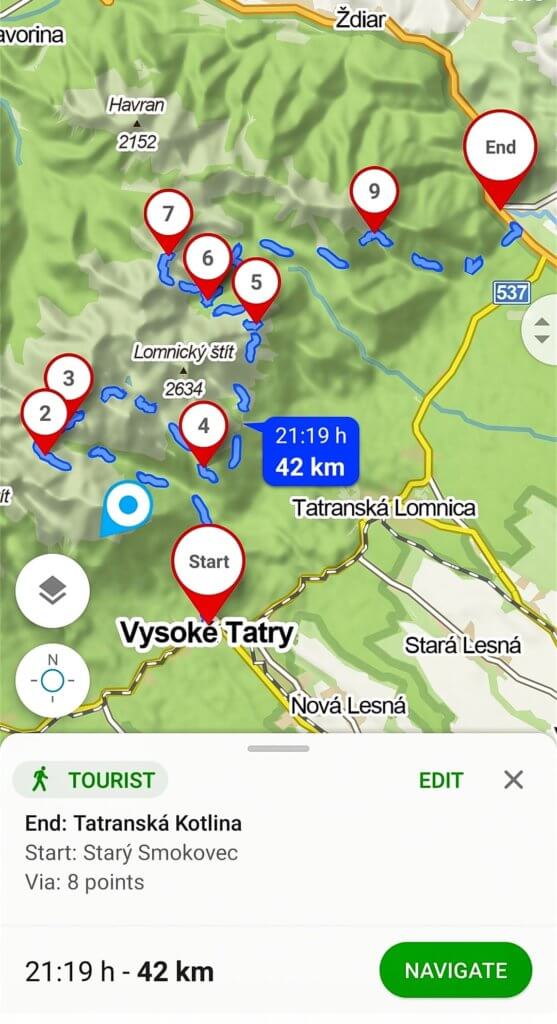 My dear followers make sure you have correct and up to date travel insurance. I have great exprience with The True Traveller. I was always more than happy with them.

And if you want to receive all articles which I publish, feel free to sign up below.

And if you liked the article and you want to contribute for my future MiliMundo travels (hopefully accident free), don´t hesitate and do it now.
And if you are interested in articles on CENTRAL AMERICA – click HERE. On SOUTH AMERICA click HERE.
YOLO my dear MiliMundo followers.
Please follow and like us: