Hits: 1495
In the previous post I wrote whether Honduras and Salvador are truly that dangerous as everyone thinks. And in this post I am gonna reveal my 2 week itinerary for these two Central American countries together with my financial budget. If you are interested how much money I spent in NICARAGUA, COSTA RICA & PANAMA, click on each country separately.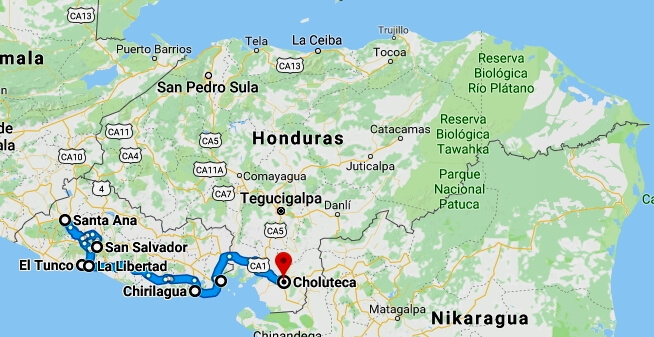 MY 2 WEEK ITINERARY FOR SOUTH OF HONDURAS & SALVADOR
HONDURAS (5 days)
I travelled from Nicaragua to Honduras by so called "chicken buses" and everything went nice and smooth. I spent 5 days only in the South of Honduras as my plan was to continue across Pacific coast of Salvador, therefore, I didn´t travel to the North where most travellers go (Utila, etc, …). So what did I manage to do and see in 5 days in Honduras?
CHOLUTECA (2 days)
Choluteca, pretty large city close to the border with Nicaragua, is a hell when it comes to the topic of weather. It is super hot! However, my lovely CS host Douglas and his family made my welcome in Honduras unforgettable. Douglas took me to various places such as San Lorenzo or beach Eden and I really enjoyed moments spent with his family.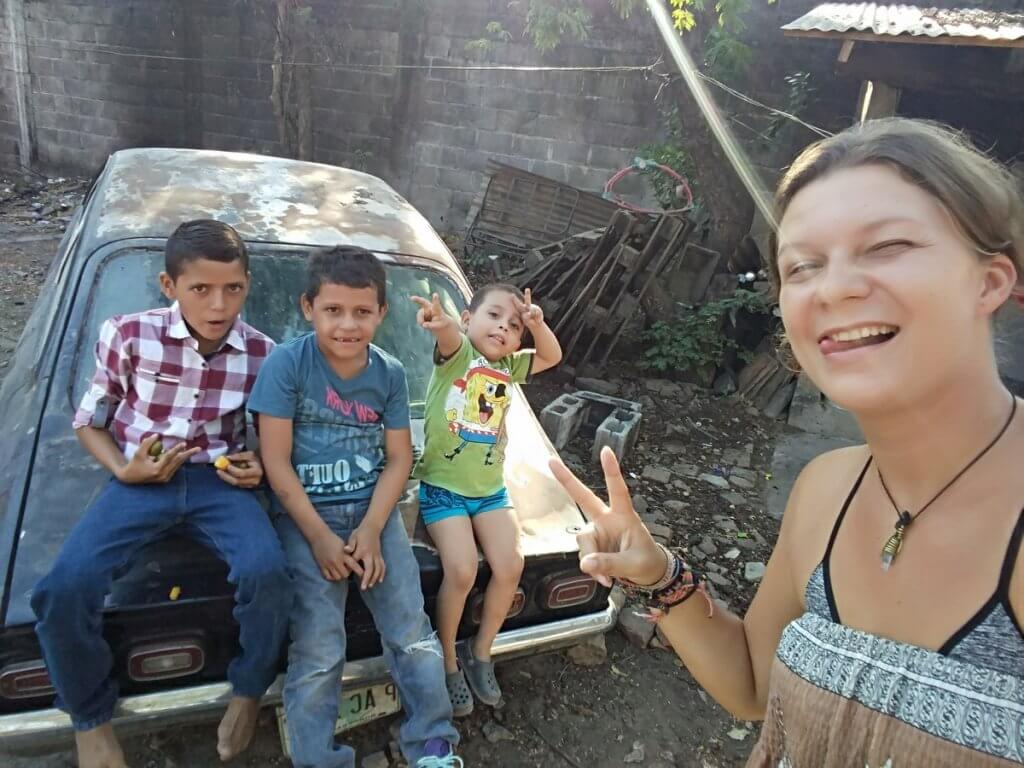 This little island in the Pacific ocean of Honduras is almost untouched by tourism, therefore, I wrote one separate article about it and you can find it HERE. During the time I was there, I was the only "gringa" on the island and I was surrounded by very friendly and smiley local people all the time. I truly recommend you to visit this pure pearl of Honduras.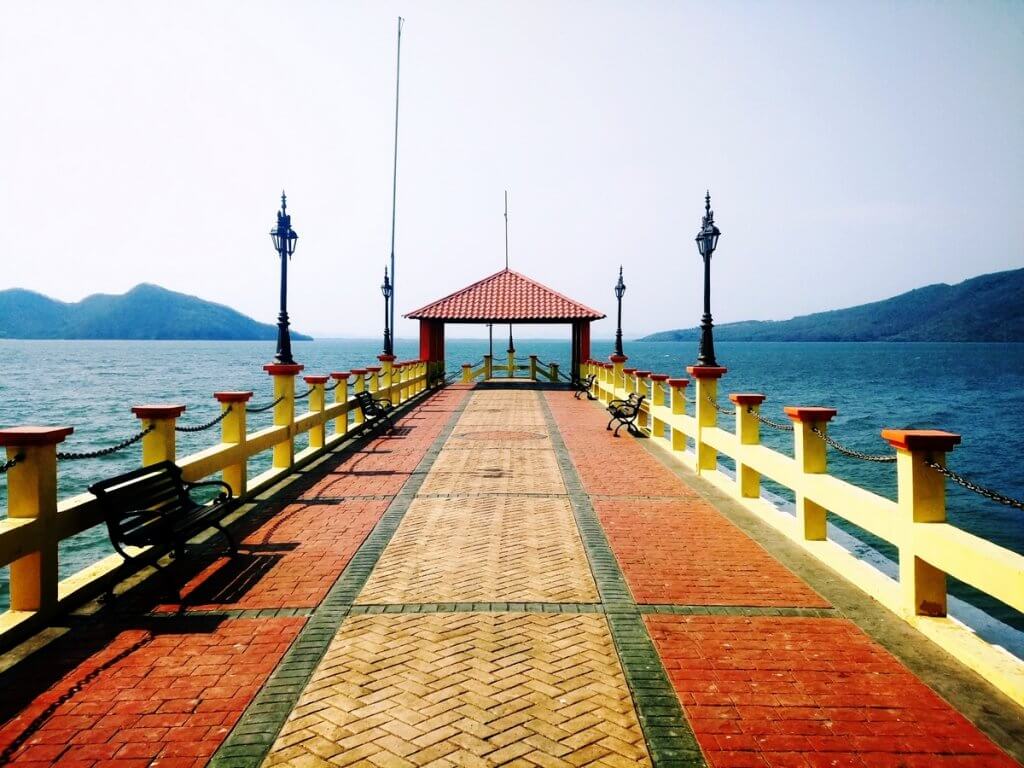 EL SALVADOR (9 days)
   From Honduras I took a small boat with local fisherman Mori and crossed the border to Salvador by sea. A super nice adventure. In Salvador I was hosted by few CS families and most of my time I spent with locals. In total 9 days before I moved to Guatemala.
CHIRILAGUA (3 days)
My first stop in El Salvador (after La Union where I got a stamp to my passport) was a small village Chirilagua where I was hosted by nice and friendly CS family who gave me my own private room with large bed. My CS host took me to various places, including beautiful Playa del las Flores and taught me a lot about history of Salvador, its civil war and so called "pandillas".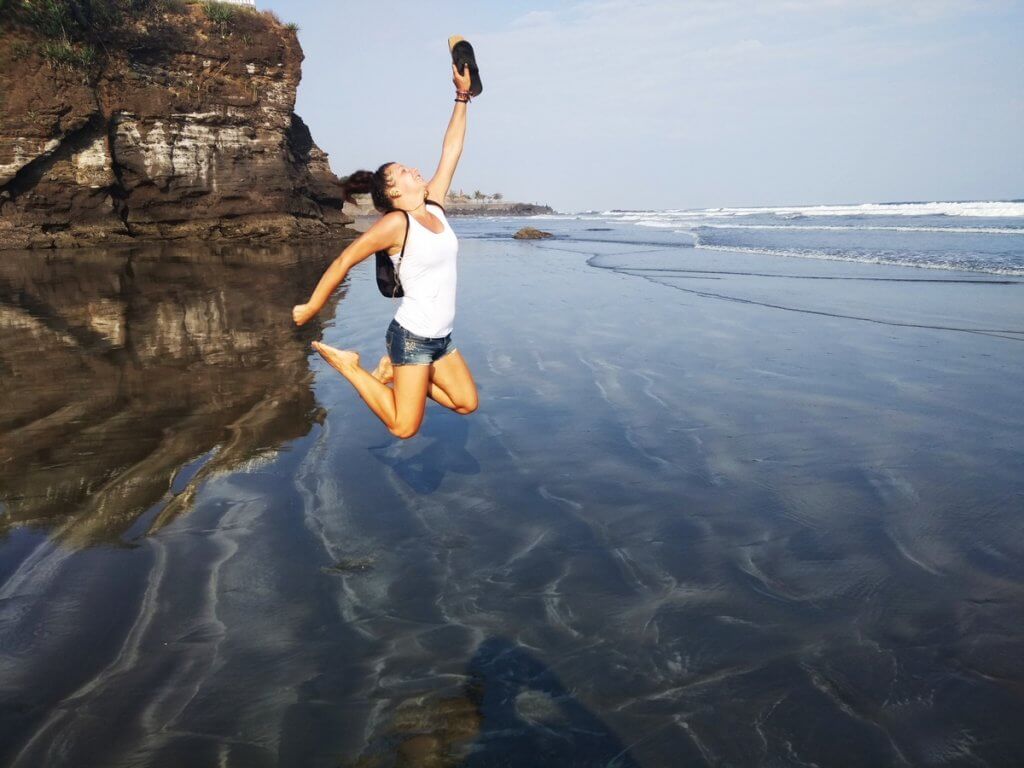 LA LIBERTAD /TUNCO (1 day)
Together with my friend Alex from San Miguel who I got to meet in Nicaragua we decided to hitchhike to La Libertad where we spent a full day selling handcrafted bracelets and meeting super friendly local people. This place seemed to be untouched by international tourism. It was a magical day which ended up in small "gringolandia" El Tunco where I stayed overnight in a hostel La Sombra for 7 dollars.
SAN SALVADOR (1 day)
I didn´t avoid capital of El Salvador where I got picked up by my CS host at the bus station who was so nice and gave a me a night tour across the historical centre of San Salvador. I got to try some typical "pupusas" – local delicious meal and I got to see a beautiful cathedral during the night time.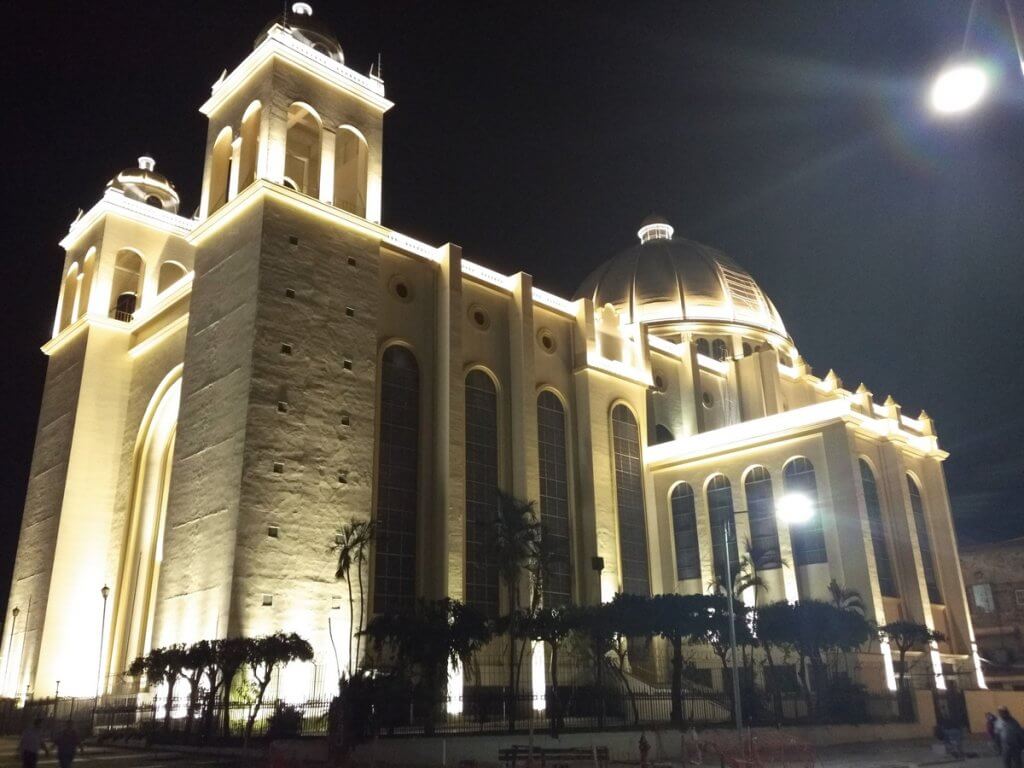 VOLCANO SANTA ANA (1 day)
Together with my CS host from San Salvador we decided to go to charming lake Coatepeque and to camp at Casa Cristal. As Murphy´s law appears all the time during my travels, it was raining like crazy all night long. However, waking up into the sunny morning with the views over 3 various volcanoes was more than worth it. That day we hiked up volcano Santa Ana of which the crater and its colour was simply breathtaking. Entrance fee to the national park was 6 dollars + 1 extra dollar for a guide.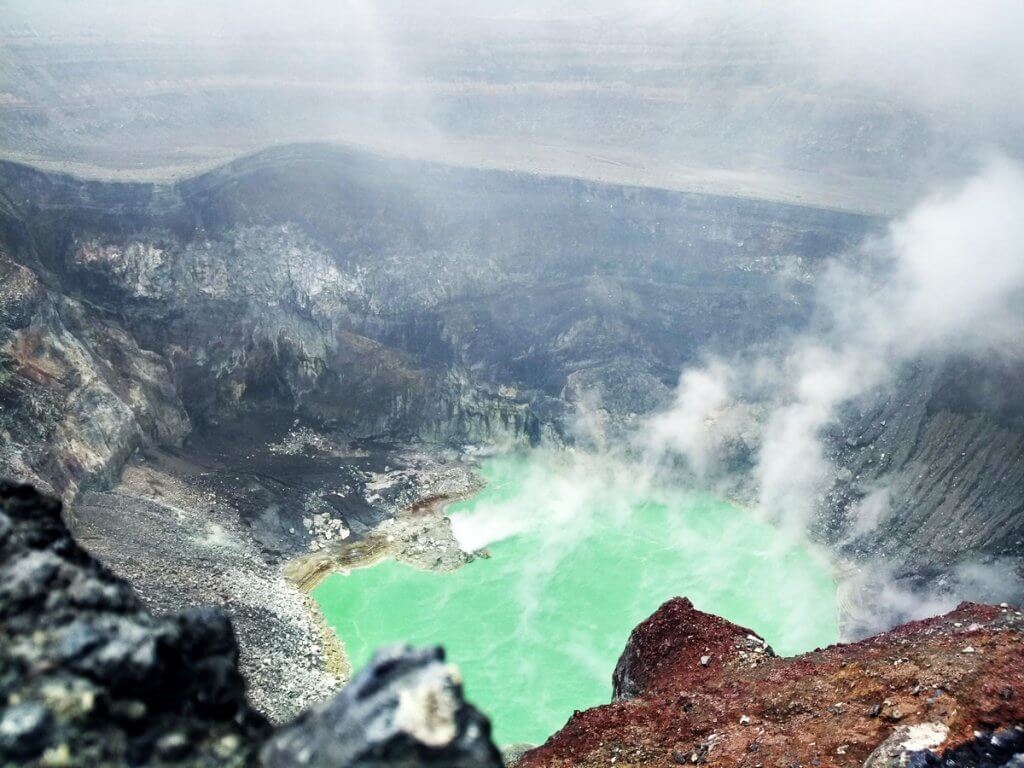 SANTA ANA TOWN (3 days)
My last stop before Guatemala was a town Santa Ana where I stayed in a Pool House Hostel (10 dollars a night). It is a actually a cute small house of a couple (Jess from Canada and Julio from Salvador) who made their home a family run hostel. 🙂 Thanks to Julio and Jess I got to see so called Ruta de las Flores, hot and less known waterfalls Salto Malacatiupan and breathtaking waterfalls Los Chorros de Calera. These places belong to the TOP places I have seen in El Salvador.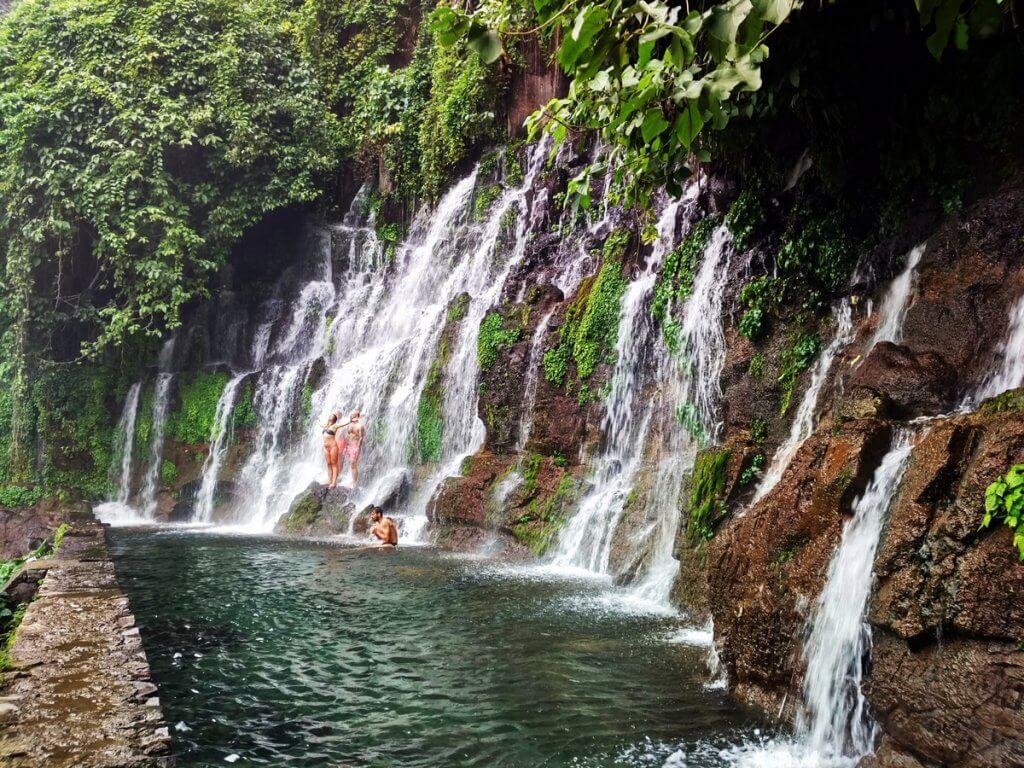 My Financial Budget for Honduras & Salvador
HONDURAS
Main currency in Honduras are so called "LEMPIRAS". 1 euro represents around 29 lempiras. In 5 days spent in the South of Honduras I spent 3250 lempiras, thus 111 euro, which makes 22,20 euro as an average per day. A bit more than expected but I paid extra for my transport from Honduras to Salvador by boat. But food and transportation in Honduras are super cheap.      
SALVADOR
 Main currency in Salvador is surprisingly dollar. In 9 days spent in the Salvador I spent 205 dollars, thus 165 euro, which makes 18,30 euro as an average per day. And this makes Salvador the cheapest country of the whole Central America (for me!). The largest amount of money I spent on food and I remember spending 30 dollars on cell phone repair (which didn´t help :/).
IN TOTAL FOR BOTH COUNTRIES IN 14 DAYS: 276 euro with an average of 19,70 euro per day 🙂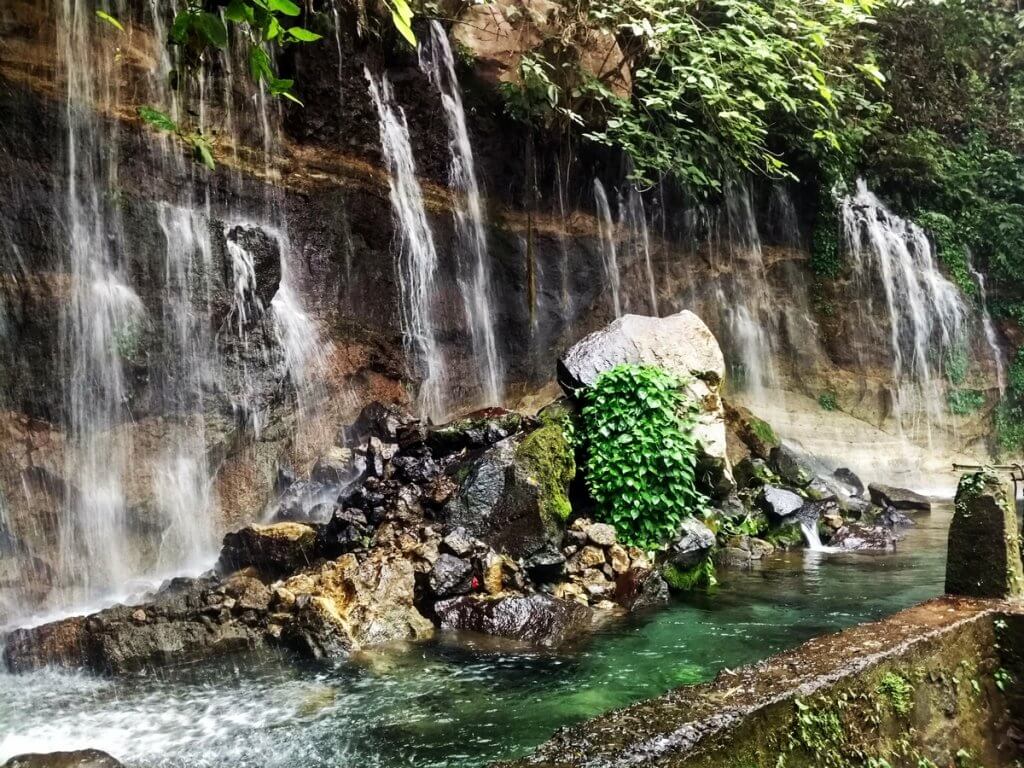 So what do you say my dear MiliMundo readers, how do you like my itineraries for these two very "dangerous" Central American countries? Would you dare to visit them? 🙂  
If you wish to receive my latest articles on your email, sign up below.
And if you want to contribute for 2018 MiliMundo travels, don´t hesitate and do it now. 🙂
And if you are interested in more articles on CENTRAL AMERICA – click HERE. On SOUTH AMERICA click HERE. 🙂
Please follow and like us: