Hits: 1114
I arrived to Guatemala from Salvador without any specific plans. No itinerary plan. No idea what to do or see. The only thing I knew was my couchsurfing host in the City of Guatemala who offered me to stay at his place. Once I arrived to his place, he helped me "plan" my whole itinerary and what to do and see in Guatemala in 2 weeks. And now I would like to share with you my experiences from this amazing country with information on my financial budget.
2 Week Itinerary for Guatemala
Ciudad de Guatemala (1 night)
The only reason why I visited capital of Guatemala was my couchsurfing host who was expecting me. His friend gave me a ride on his motorbike all over capital, showed me the best of his city, went for dinner with his friends and next day I moved to smaller more local village called Community 29th of December. 🙂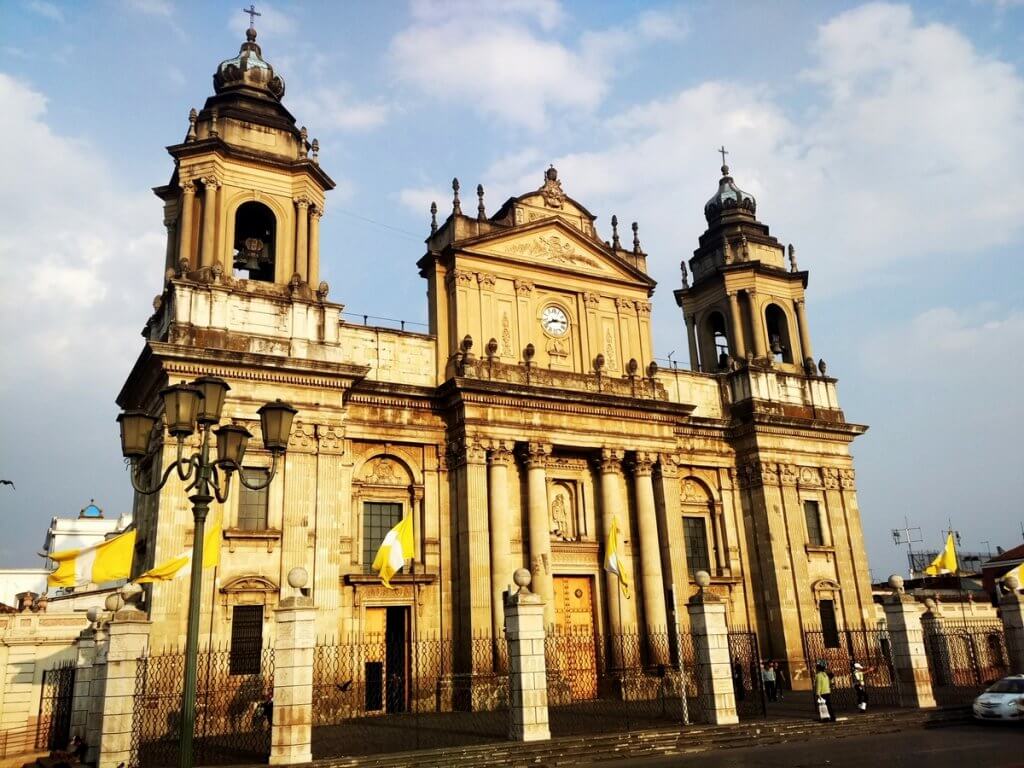 Community 29th of December (2 nights)
Thanks to the girl I met in Nicaragua I got to see Community 29th of December where she and her loving family hosted me for two days. It´s a small community living between town of Chimaltenango and Zaragoza. Sandi, my friend, taught me how to cook traditional dishes of Guatemala, took me for day trips to Chimaltenango and Zaragoza. We visited local markets full of only local people (I was the only gringa haha) and I had truly nice local experience with Sandi and her family. 🙂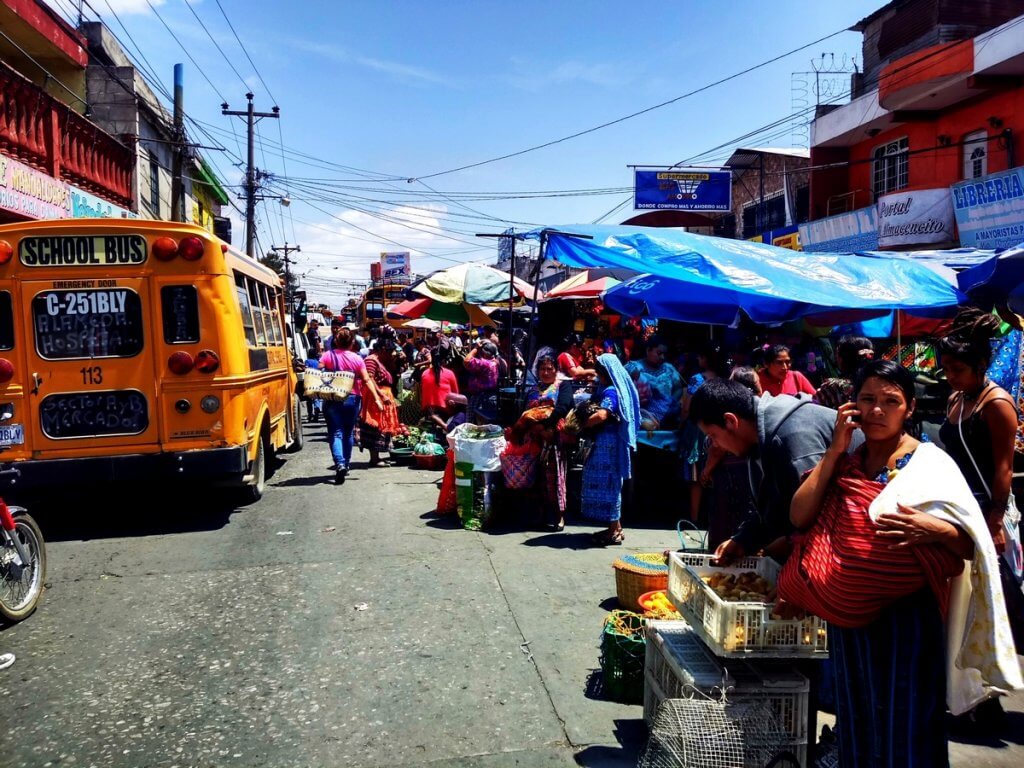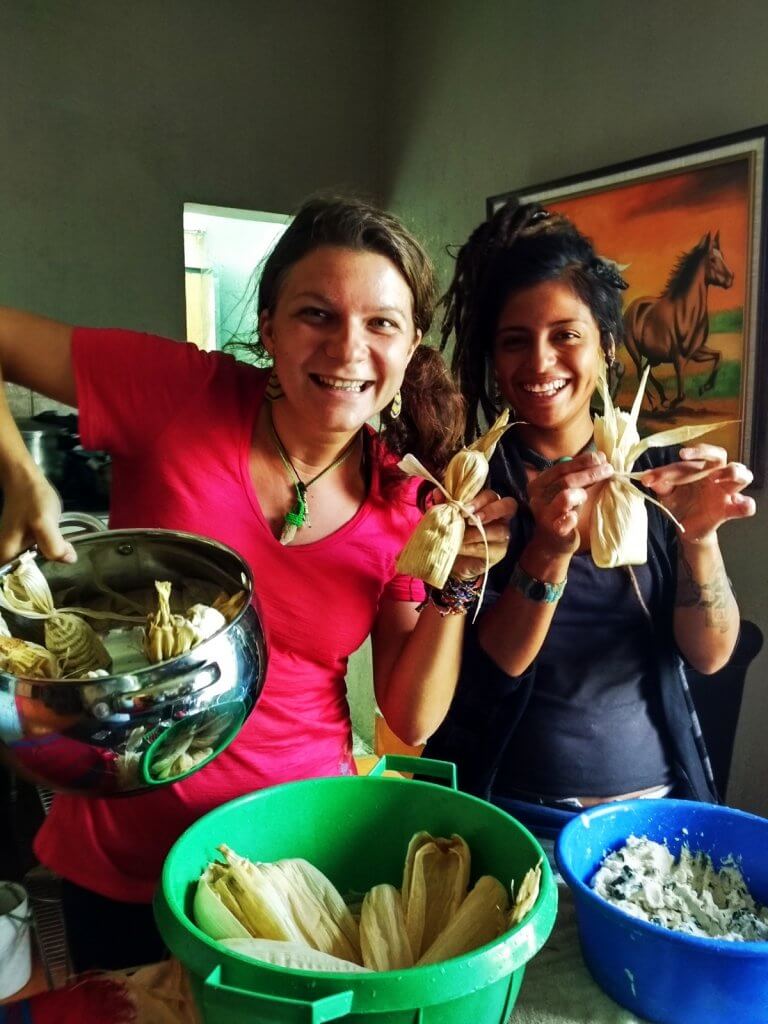 Panajachel (2nights)
Everyone goes to lake ATITLAN in Guatemala. One of the biggest lakes of Guatemala. And if you want to explore it, you have more options where to go. I decided to go to the town called Panajachel where I stayed 2 nights in a hostel called San Miguelito (only 5,50 euro per night per private room).
Pana – how locals call Panajachel – is a super relaxed small town with breathtaking views over lake Atitlan and its three amazing volcanoes. Especially if you are an early bird and manage to wake up at 5am to experience magical sunset. Highly recommended.
You can read more about lake Atitlan in my article MY TOP 3 PLACES OF GUATEMALA.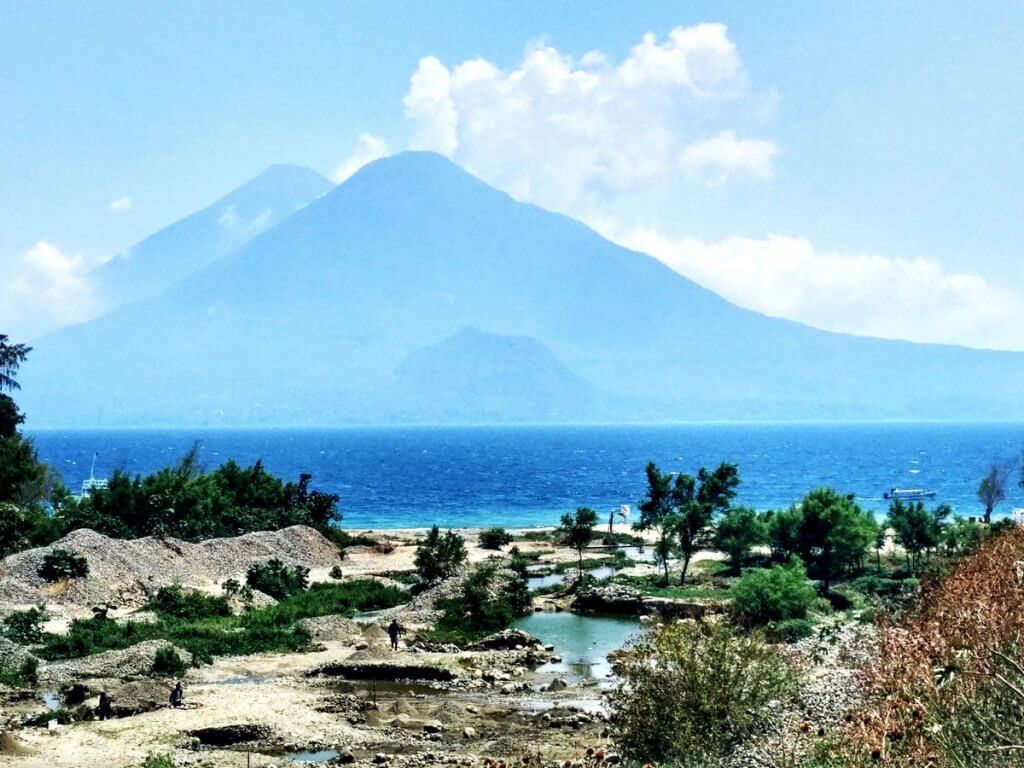 Antigua and Volcano Acatenango (2 nights)
Antigua – cute colonial town of Guatemala is a tourist trap for all gringos. Everyone says that if you didn´t visit Antigua is like if you didn´t go to Guatemala.  Must see town! Honestly, I try to avoid such destinations. My travelling is more locally oriented. However, my aim of visiting Antigua was actually a trek to the volcano Acatenango – the volcano from where you get to see volcano Fuego with still active volcano eruption. The best thing I have ever seen in my life!
And in Antigua I stayed in a hostel Pasar de los Anos for only 30 Q (around 3,50 euro) per night.
You will find out more about this trek and my awesome experience in my article MY TOP 3 PLACES OF GUATEMALA.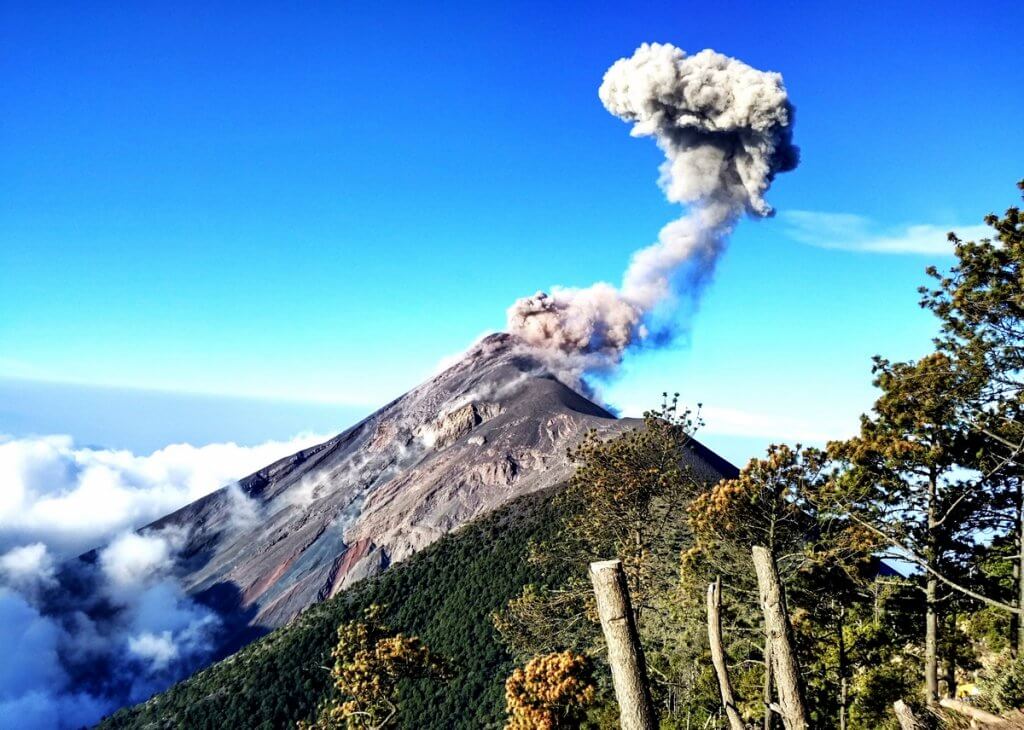 Coban (1 night)
In Antigua I met a guy through couchsurfing who was super excited about travelling together to some parts of Guatemala. So we decided to travel with his car (super comfy compared to crazy local chicken buses) to Coban only for one night so the next day we could continue our journey to lagoon Lachua.
In Coban we stayed in a hostel Casa Tenango for 45 Q per night and went for dancing to some bars and clubs. Though most of them were closed till midnight due some police issues. Murphy´s law.
Lagoon Lachua (1 night)
If you are looking for OFF THE BEATEN PATH OF GUATEMALA, then lagoon Lachua is exactly what you are looking for. It is a breathtaking lagoon surrounded by jungle. We stayed there all day long, we stayed overnight camping there and next day I continued my crazy adventure. Although I ended up in a hospital in Coban next day, it was still worth it. Read about my unpleasant issues in Central America (including hospital in Coban) HERE.
You will find out more about this awesome place in my article MY TOP 3 PLACES OF GUATEMALA.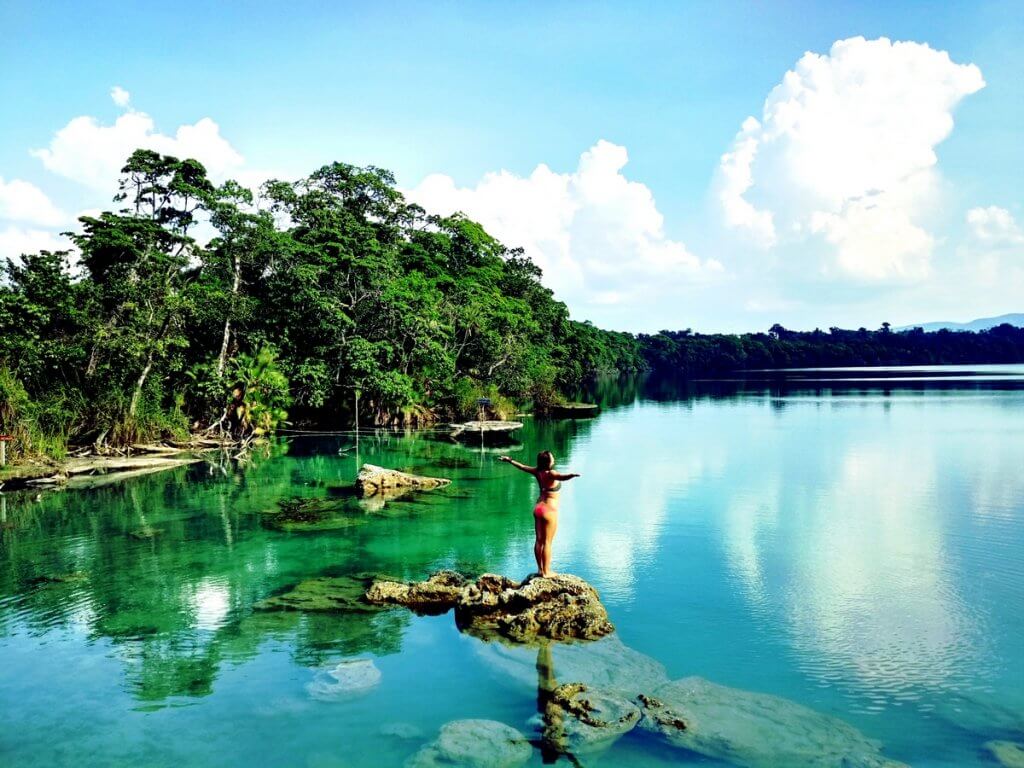 Lanquin (2 nights)
Everyone coming to Guatemala wants to visit SEMUC CHAMPEY. Place where you can see how little lakes with unique water colour were created over the underground river surrounded by breathtaking jungle. I did a day trip to Semuc Champey from a village Lanquin where I was hosted by my new couchsurfing host.
Semuc Champey was great, I had a super relaxing day over there, enjoying sun, good company and bathing in few little lakes over the underground river. But it doesn´t belong to my TOP 3 places of Guatemala. Probably to my TOP 4. 😉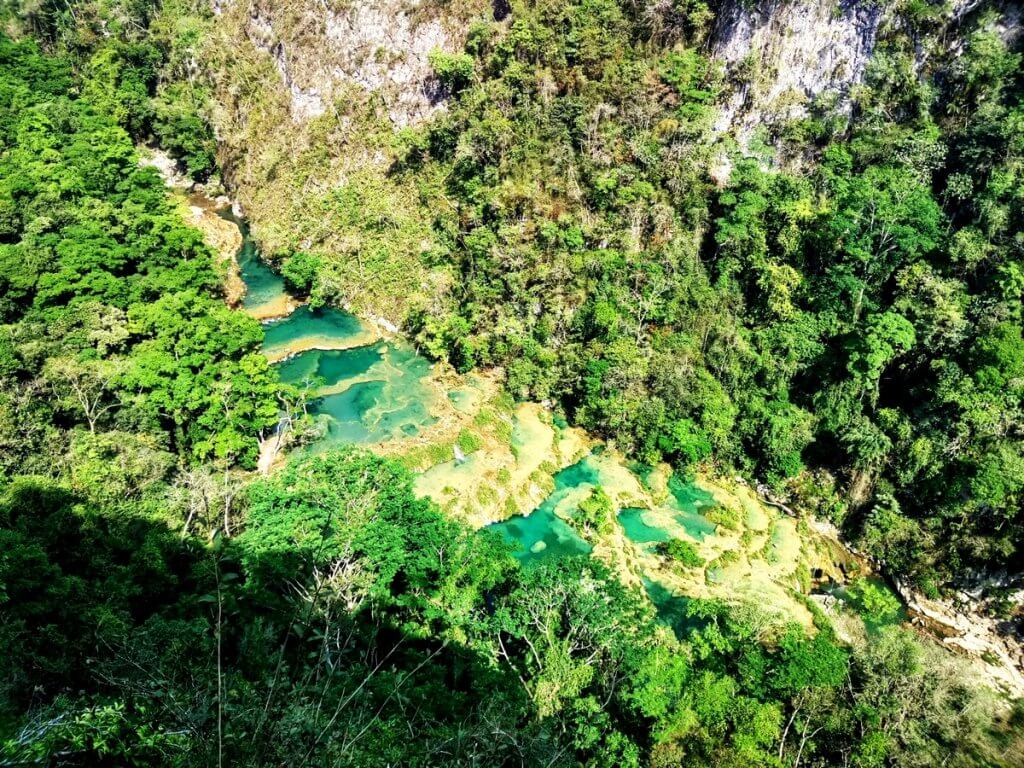 Flores (2 nights)
This was my last stop before moving to Mexico. And why? Because I was recommended to visit Maya ruins called TIKAL which were better accessible from the town Flores. And you know what? I truly liked Flores. It´s actually a little island surrounded by lake where you can get easily by bus directly from Lanquin.
I stayed in a hostel called AURORA for 45 Q per night. I was supposed to go to Tikal ruins with a tour operator GRAN JAGUAR for 100 Q (transportation and guide included), however, they forgot to pick me up! Next day they fooled me again when they refused to provide me with transportation to Mexico. You can read more about this terrible experience HERE. But honestly, don´t take any tour from GRAN JAGUAR tour operator – the worst service I have ever been given!
In case you are interested in a guided tour around Guatemalan ruins Tikal, CLICK HERE to get more information.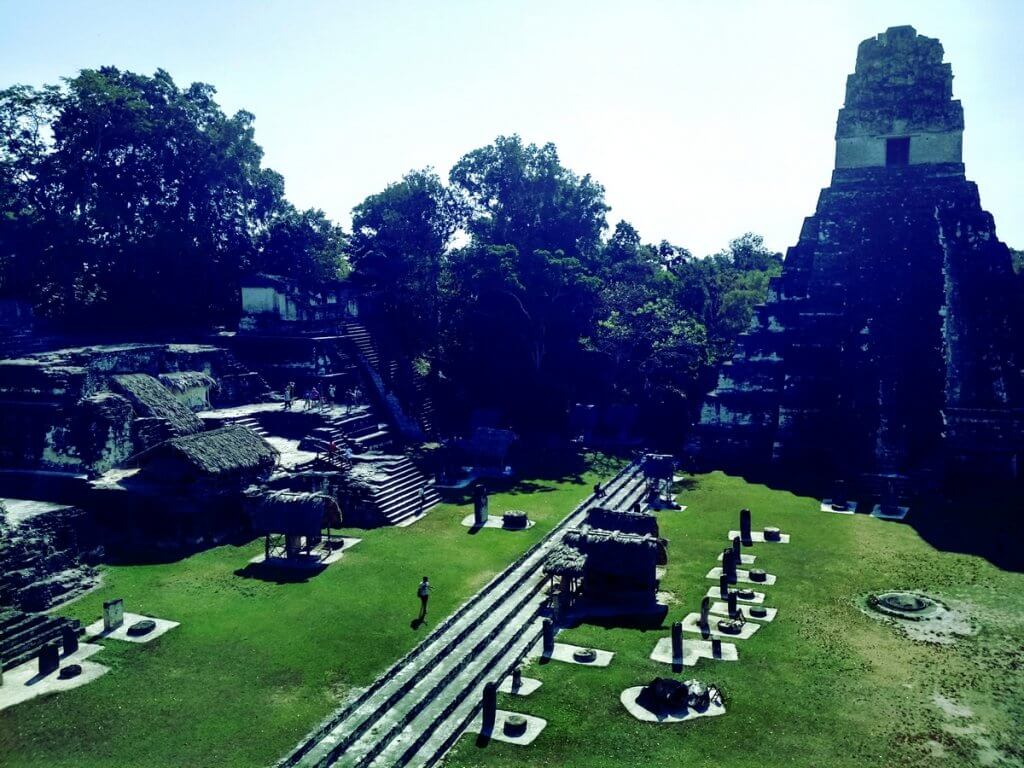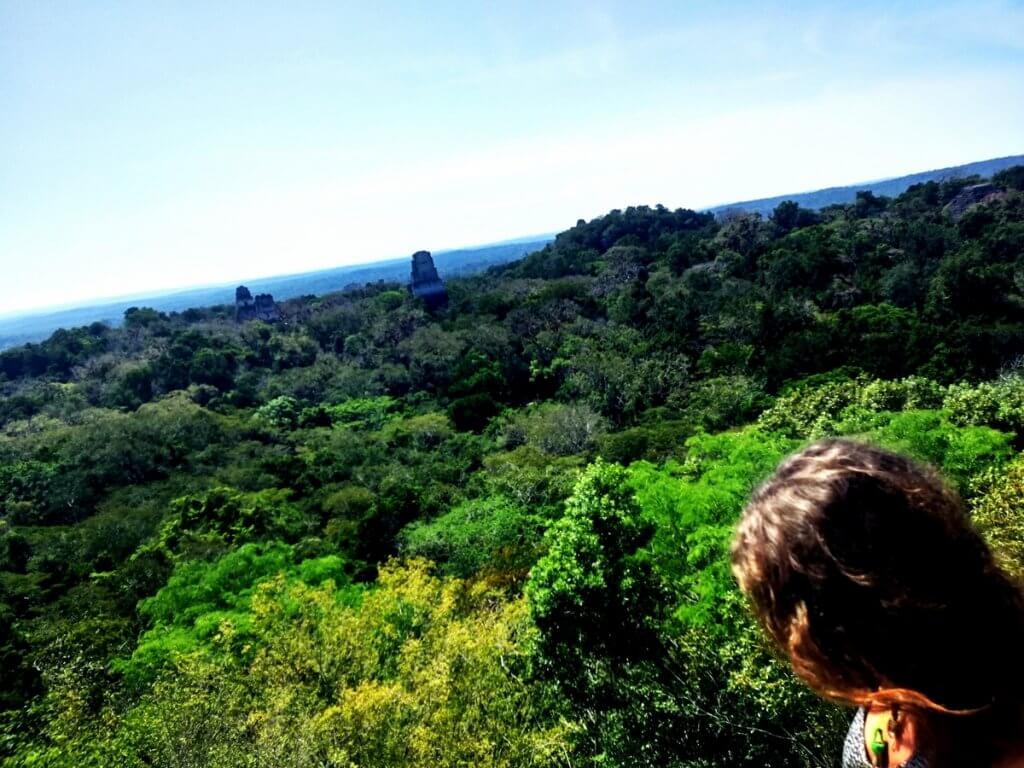 My Financial Budget for 2 Weeks in Guatemala
The main currency in Guatemala are so called "quetzales". 1 euro represented around 9 quetzales (Q). In 2 weeks in Guatemala I spent exactly 2780 quetzales which is more or less around 308 euro.
ITEM per ITEM
ACCOMMODATION —– 265 Q (30 euro)
– accommodation was super cheap, I could get private room for 50 Q (around 5,50 euro)
TRANSPORT —– 483 Q (53 euro)
– I used only local so called "chicken buses" or sometimes I travelled by car with my couchsurfing hosts where we shared gasoline
FOOD & DRINKS —– 857 Q (95 euro)
– pretty cheap food especially if you eat in local restaurants or you are fond of street food
EXCURSIONS —– 560 Q (62 euro)
– one of the best tours I have ever done was hike to the volcano Acatenango with price of 300 Q + tips, then entrance to Semuch Champey was around 50 Q and Tikal ruins for 150Q
OTHER —– 615 Q (68 euro)
– phone card with Claro, medicine for allergy and antibiotics, rest was spent on cosmetics, souvenirs and tips
PS: I had big troubles to withdraw any cash from any ATM! I always use mastercard (UniCredit bank) and it was for the first time I was not able to. And I was not the only traveller having problems to withdraw money in Guatemala. Take it into consideration and just in case bring more cash with you (dollars or euro) which you could exchange for quetzales in case of emergency.
So how do you find my itinerary and budget for Guatemala??? Would you add some places?
If you wish to receive my latest articles on your email, sign up below.
And if you want to contribute for 2018 MiliMundo travels, don´t hesitate and do it now. 🙂
And if you are interested in articles on CENTRAL AMERICA – click HERE. On SOUTH AMERICA click HERE. 🙂
Please follow and like us: