Hits: 1734
Everyone was telling me: "Don´t be crazy Mili! From Vancouver to Alaska and back in 15 days? That´s too much!" And hell yeah, it was too much. But it was worth it. Have a look at my 15 day itinerary from our road trip across Yukon & Alaska. Get inspired. 🙂

DAY n. 1-2 – TRAVEL DAYS
We managed to drive 18 hours straight the very first day and stayed overnight in Northern BC at Meziadin Campground for $22. The next day we continued our journey straight to the capital of Yukon – WHITEHORSE – where we booked 2 nights at Robert Service Campground for $26 per night.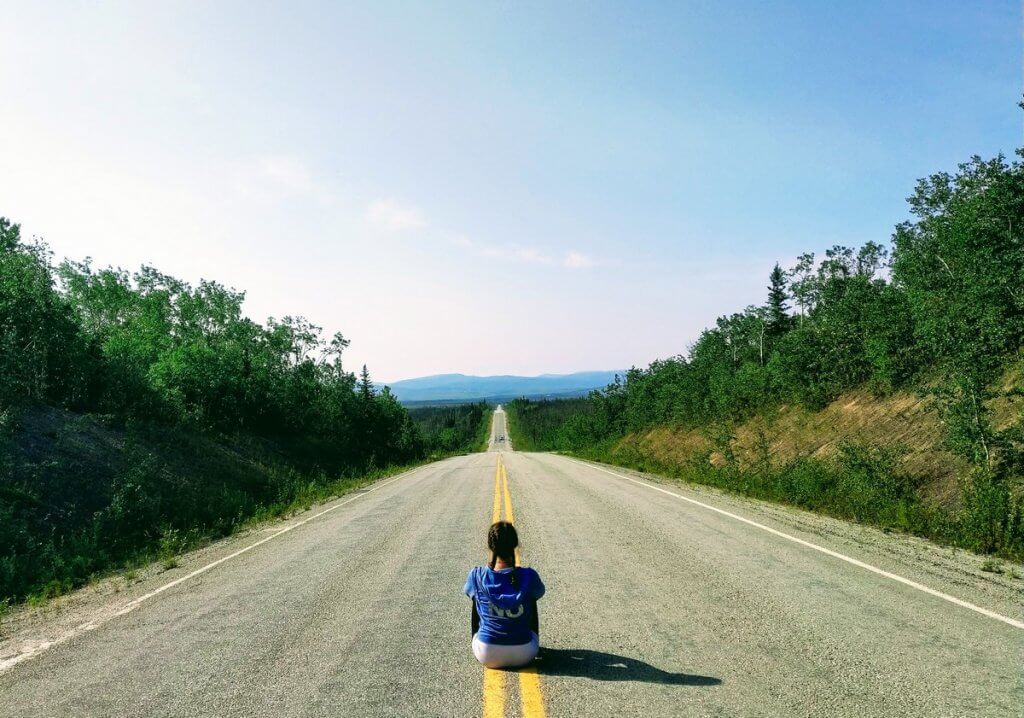 DAY n. 3 – WHITEHORSE & HIKING
Miles canyon, Rim & Schwatka trails and drive up to Grey Mountain (4×4 recommended) from where we hiked to the top with really nice views.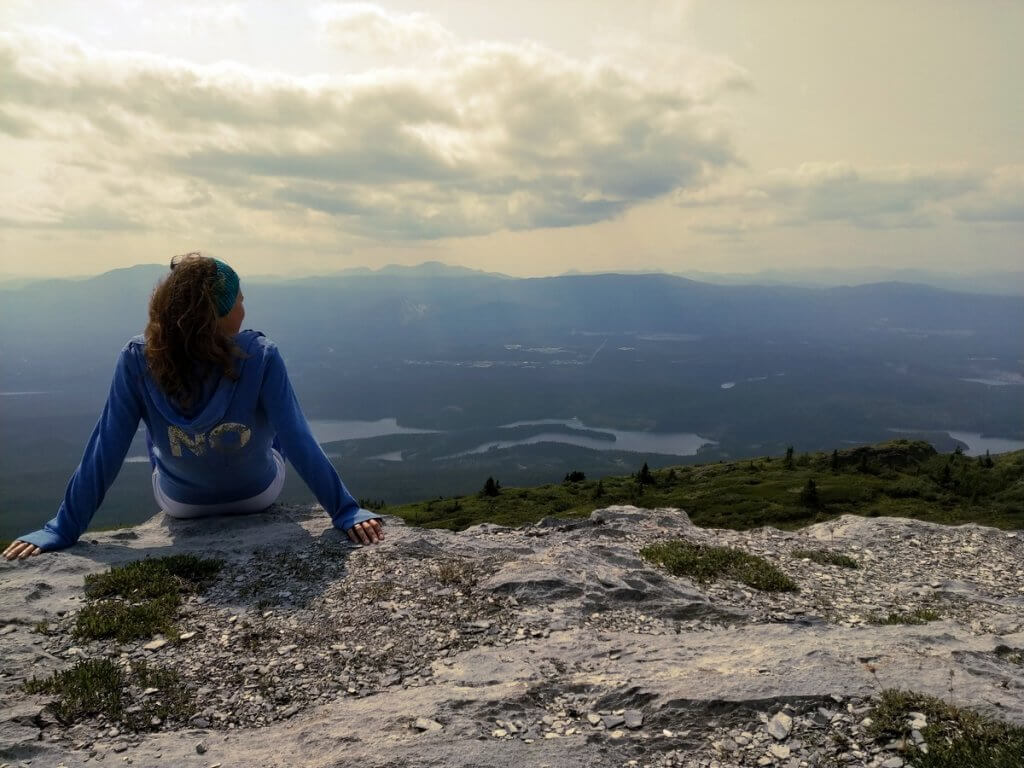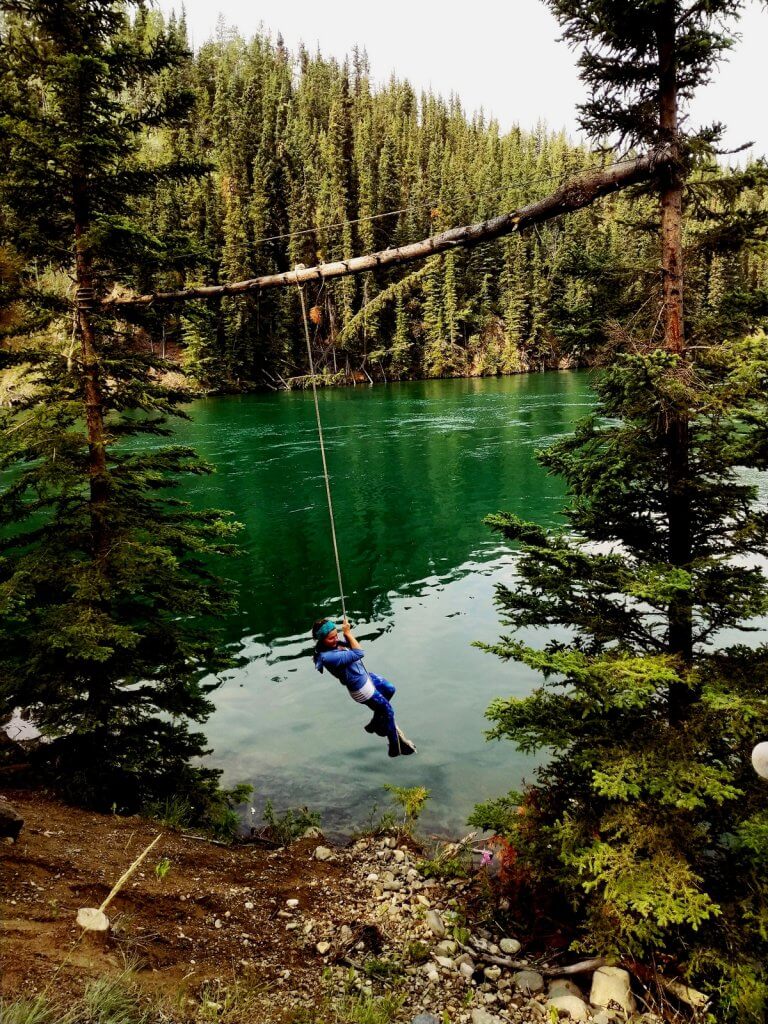 DAY n. 4 & 5 – DAWSON CITY
On the way to the 2nd biggest town of Yukon – DAWSON CITY – we made few stops at lakes Laberge, Twin, Gravel and we also stopped by Five Fingers Rapids.
In Dawson we booked 2 nights at Goldrush Campground for $30,50 per night. Nice camp located directly in the centre of Dawson. Please, read more about this amazing town HERE. It was one of the highlights of our road trip.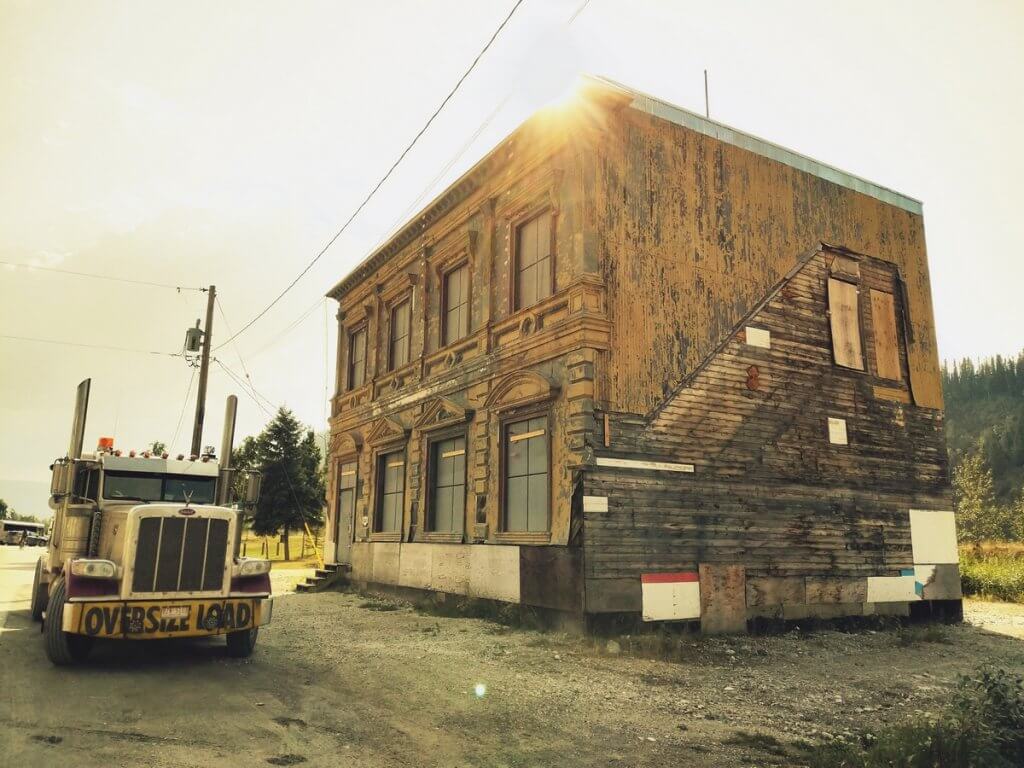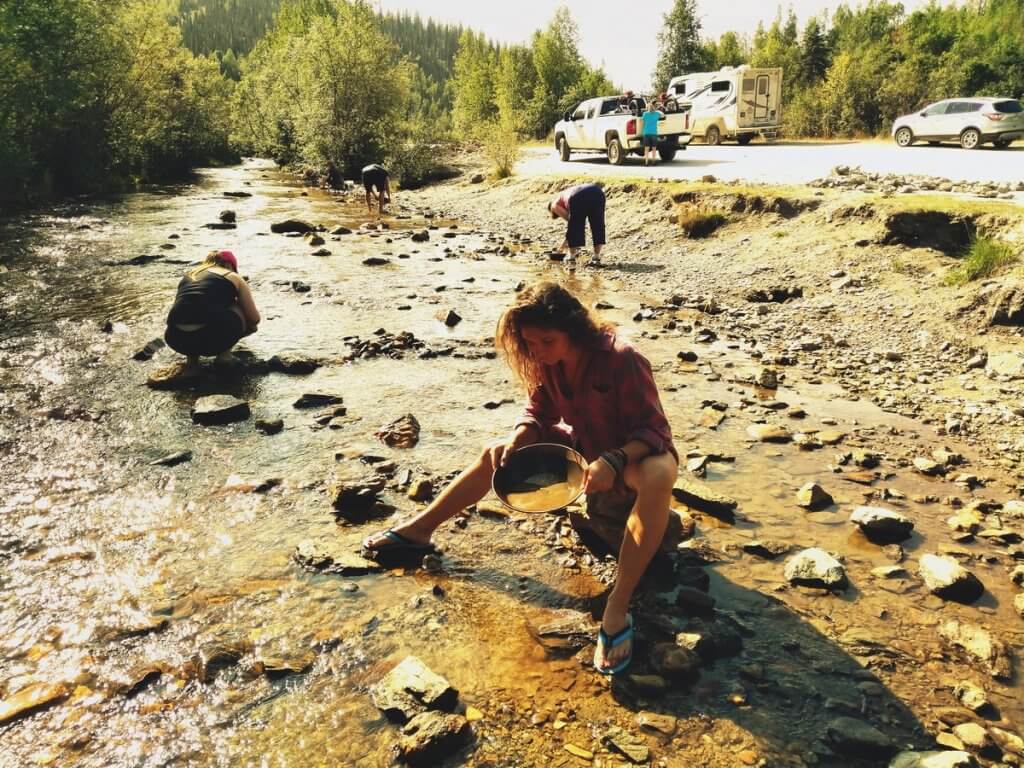 DAY n. 6 – ALASKAN NORTH POLE & FAIRBANKS
After crossing borders to Alaska we were heading towards small cute town called North Pole where we visited a Santa Clause House and meet real Santa with his Mrs. Clause and their reindeers. Super nice experience. The rest of the day was spent in Fairbanks where we stayed overnight at Chena River campground for $20 per night.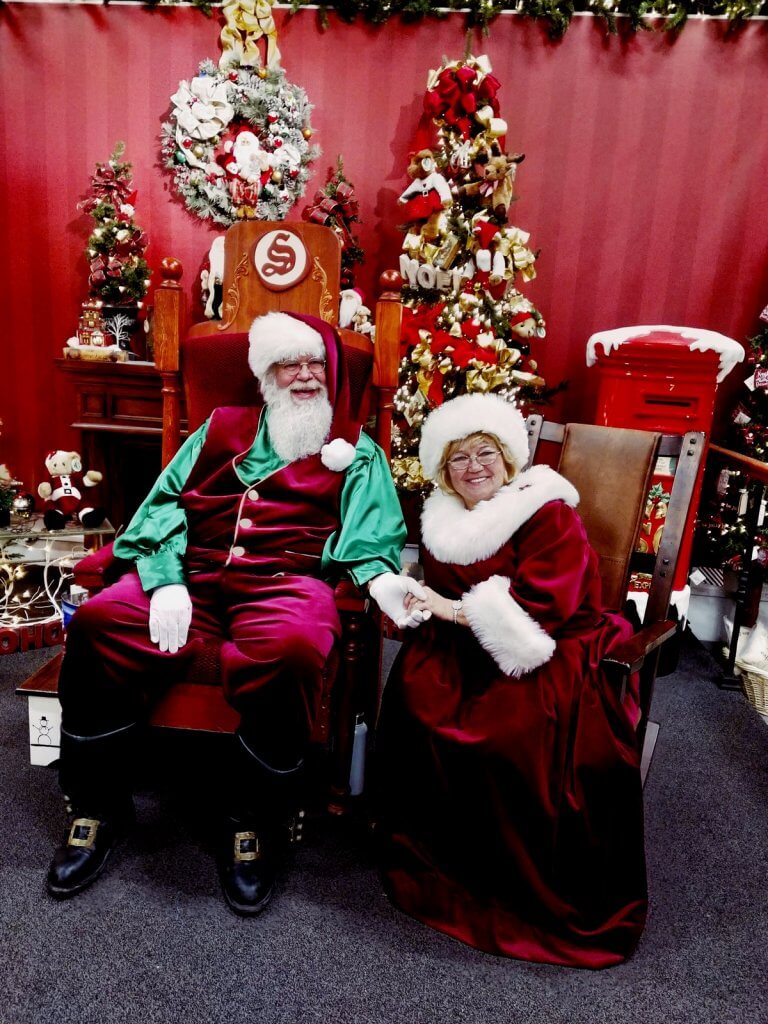 DAY n. 7 & 8 – DENALI PARK
The very first day of our Denali experience we hiked up Mount Healy Summit and explored so called "magic bus" from the movie Into the Wild in a town called Healy, where we actually stayed two nights at camp Midnight Sun for $21,50 per night.
The second day we took a bus tour through Denali National Park towards Eielson Centre which cost us $57 per person. Unfortunately, weather didn´t allow us to see the highest mountain of North America – DENALI MOUNTAIN (or Mount McKinley) – therefore, I don´t think this bus tour was worth it. 8 hours spent in bus without seeing something that you came for …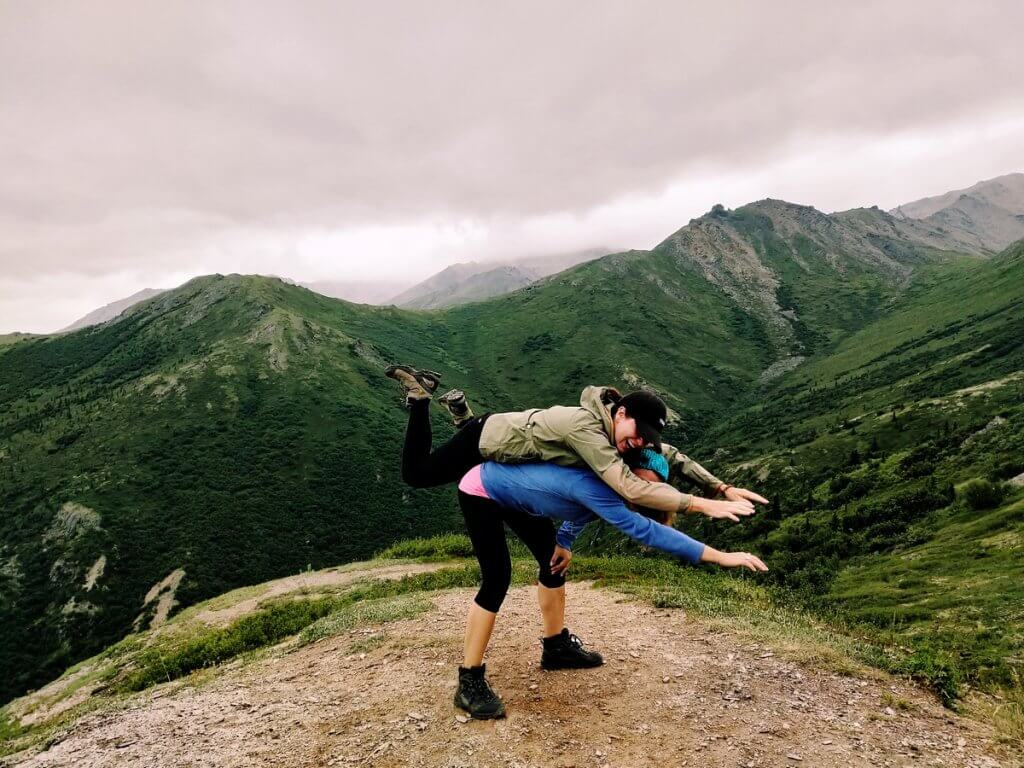 DAY n. 9 – ANCHORAGE & SCENIC JOURNEY TOWARDS WHITTIER
We spent few hours in the biggest city of Alaska – ANCHORAGE – but our highlight was not the city itself but the hike to the top of Flattop Mountain. Amazing hike with amazing views. Afterwards we were heading towards Whittier which allowed us to go through a scenic ride with breathtaking views all over the glaciers and mountains and ocean. Just before Whittier village we found a camp Williwaw for only $18 per night, however, without proper toilets or showers.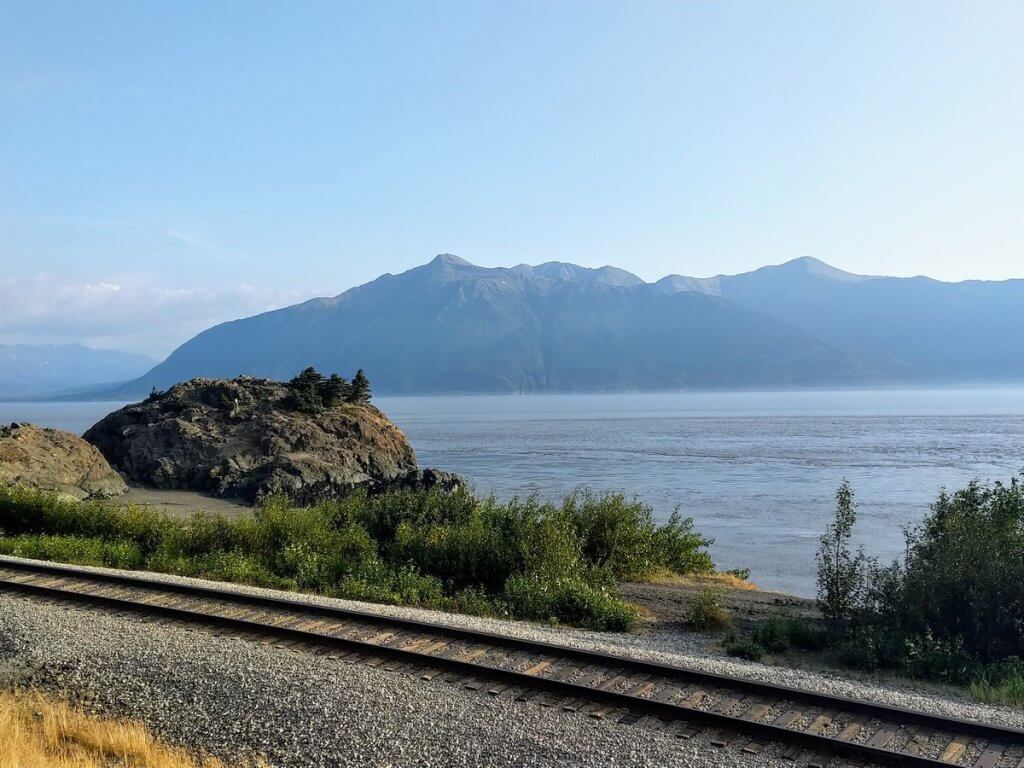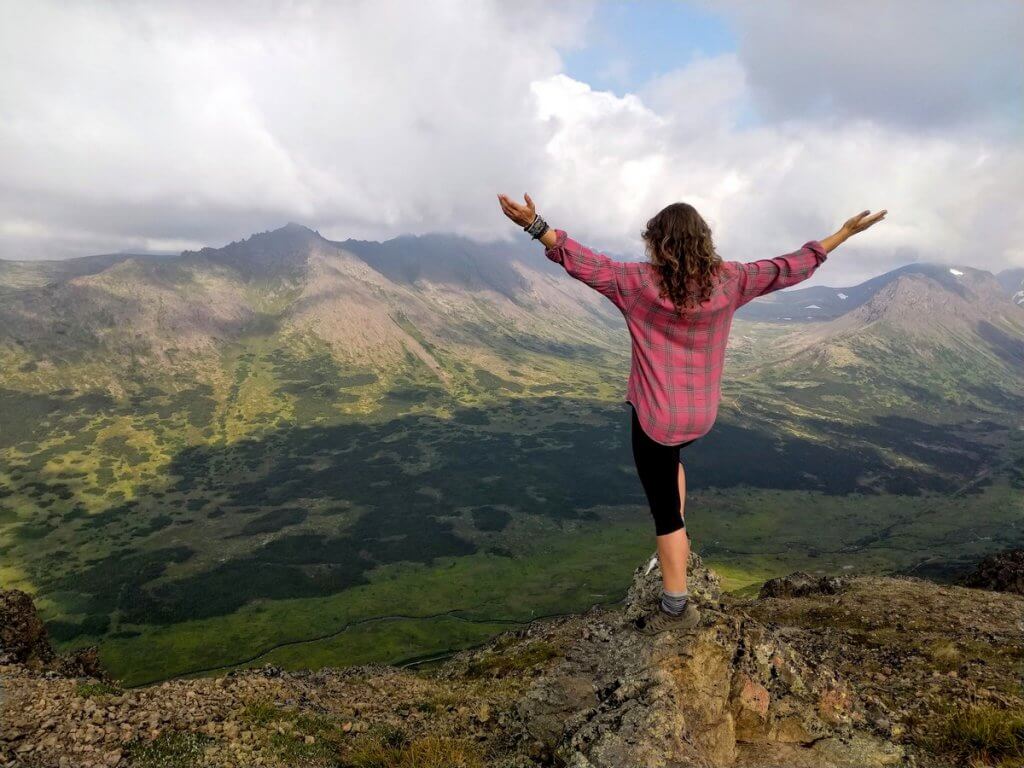 DAY n. 10 – SEWARD, EXIT GLACIER & WHITTIER
In the morning we did a hike called Glacier Overlook at Exit Glacier and we were so close to it that we were able to touch the glacier and drink its water. Amazing experience. In Seward we had a lunch in a local brewery and evening was spent in a small fishing village Whittier. In order to get there you need to pay $13 and go through very narrow tunnel.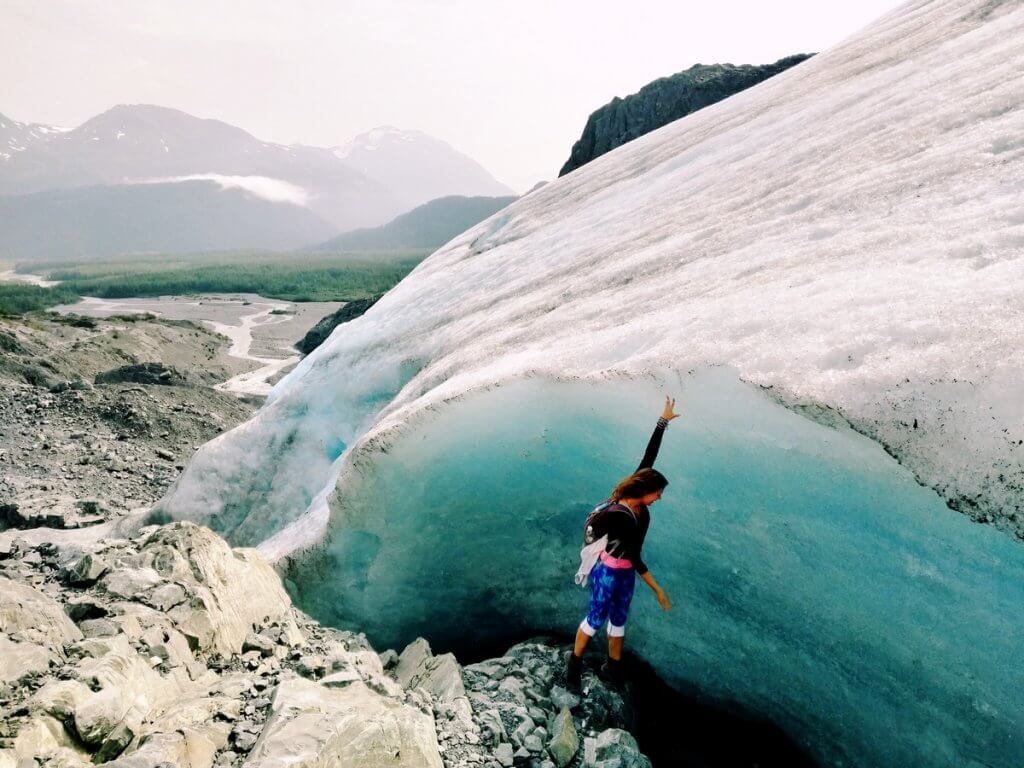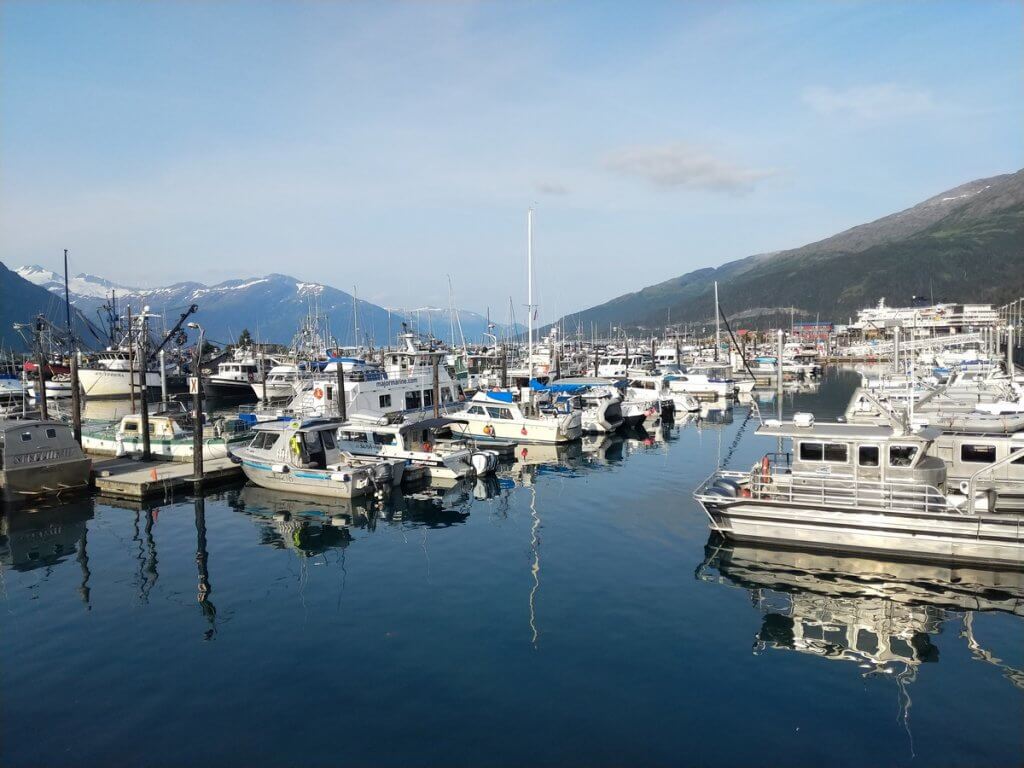 DAY n. 11 – ON THE WAY TO VALDEZ
Long journey because of road construction, however, in the evening we managed to reach famous Valdez which welcomed us with mist and rain. I wasn´t happy about the rain, however, this weather was also charming especially visiting Bridal Veils & Horsetail waterfalls.
In Valdez we booked two nights at Bayside RV camprground for $30 per night + extra $5 per person above two. Camp was really nice, clean and with great wifi.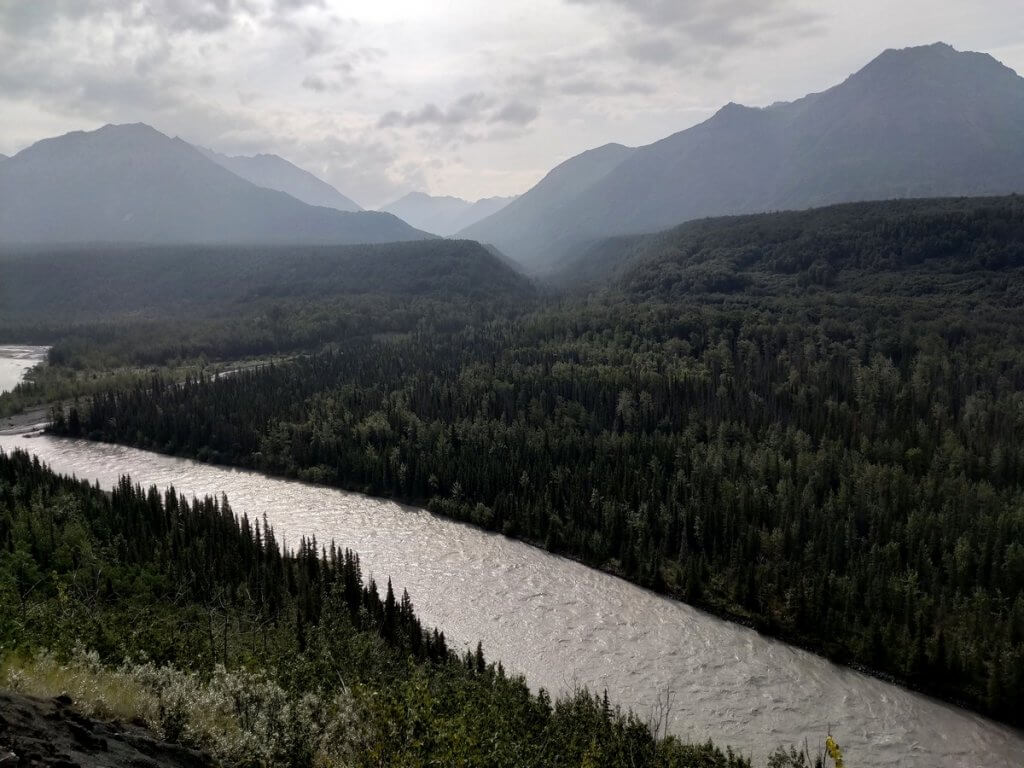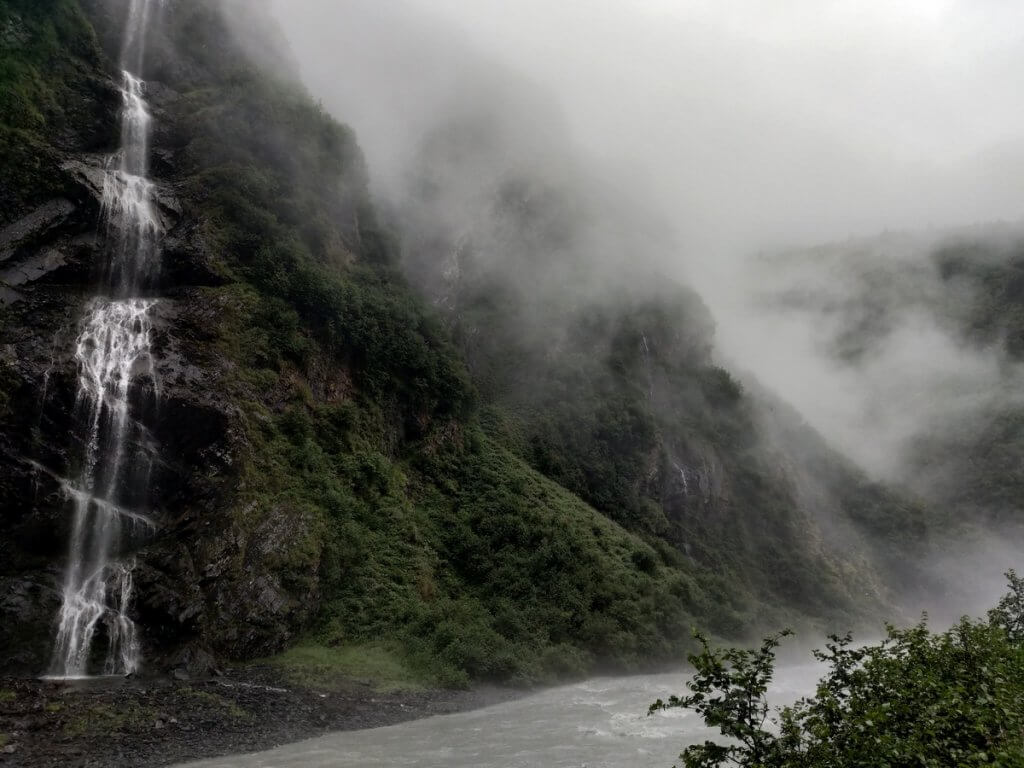 DAY n. 12 – BOAT EXCURSION TO GLACIER COLUMBIA
In the morning we took an amazing boat tour through Lu-Lu Belle and it changed my mind about the whole rainy place.
Early morning was still very foggy, mysterious. However, as our boat kept going, clouds started to disappear and we started to notice Alaskan wildlife. Killer whales, dolphins, sea lions, seals, otters, eagles, … And at the end of the tour we got for what we came for. Breathtaking Columbia Glacier and so many ice bergs around. It was like frozen fairytale. Simply unbelievable. And our Captain was simply the best!
We arrived back to Valdez around 8pm and sky got clear and we finally could have seen beautiful mountains which are surrounding Valdez.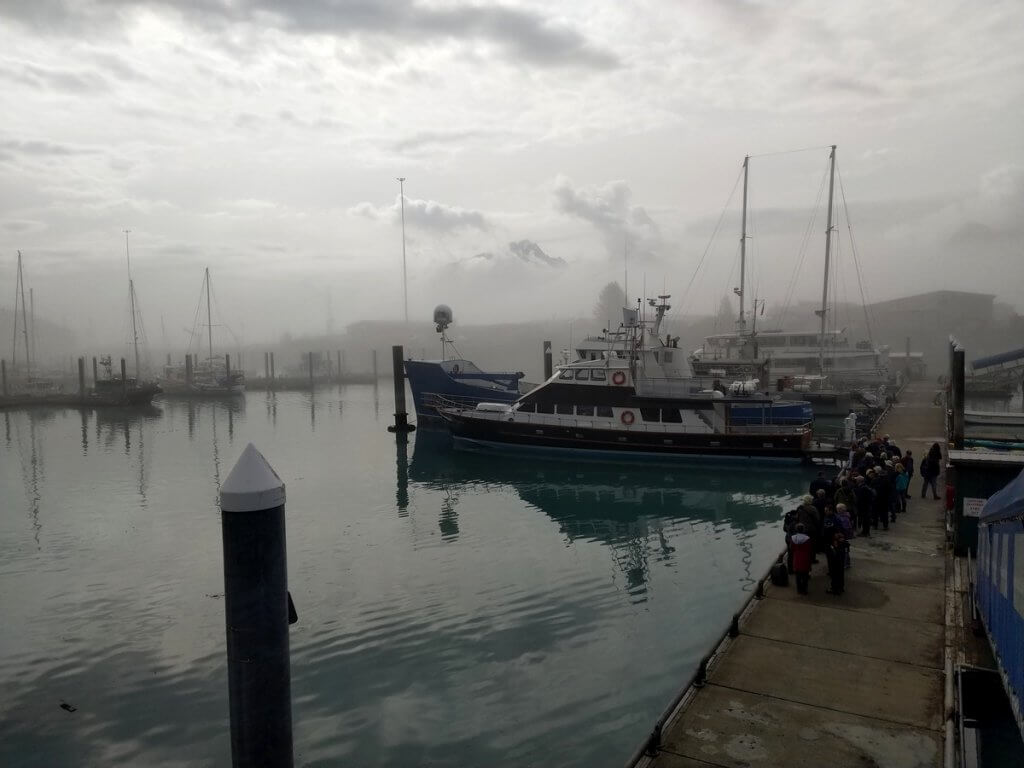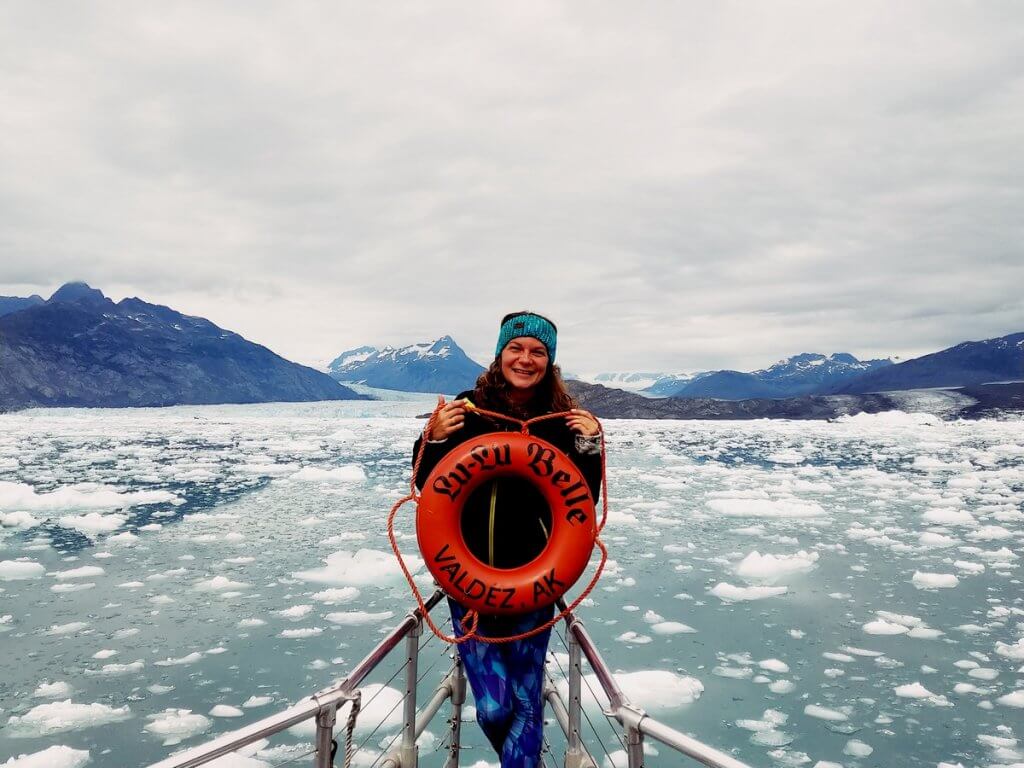 DAY n. 13 – BORDER CROSSING & NIGHT AT HAINES JUNCTION
Never ending journey towards Canadian borders because of road construction. Plus unbelievable migraine. This day was kind of critical for me. We arrived to Haines Junction at 1AM and stayed overnight at abandoned Kluane RV Campground.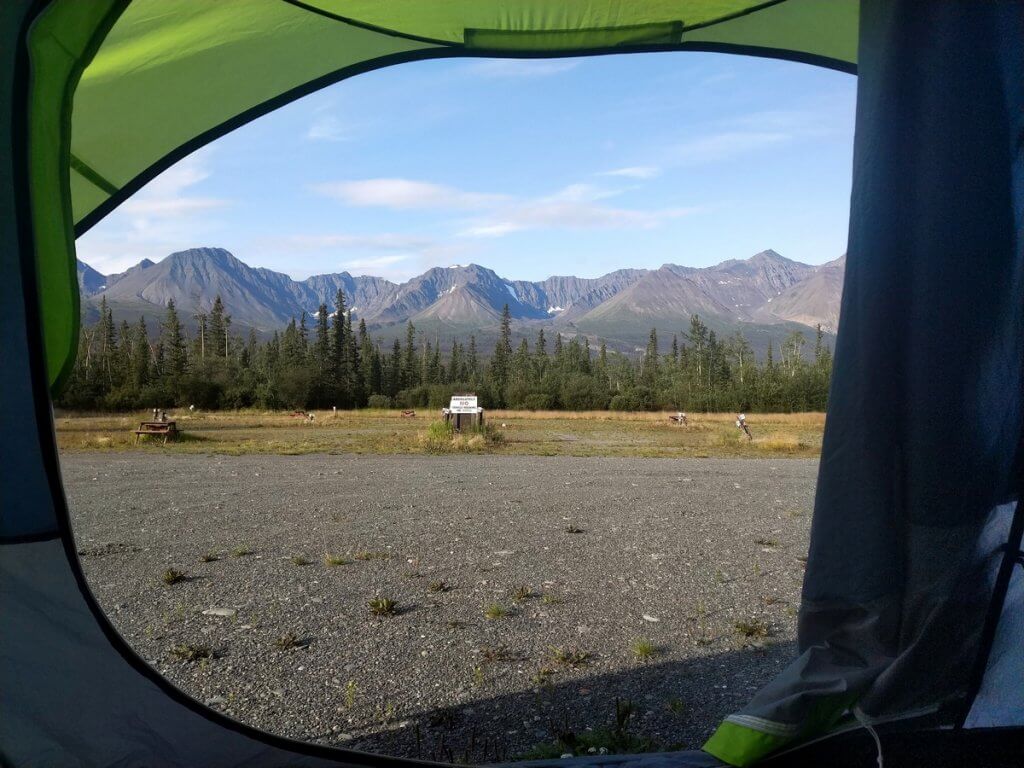 DAY n. 14, 15 – TRAVEL DAY & KING´S THRONE HIKE
On 14th day of our road trip we hiked up famous King´s Throne, although not completely successfully because of my migraine. After short visit of Whitehorse again we headed towards the smallest (fake) desert of the world – CARCROSS. And then we decided to drive all the way down to vancouver without staying overnight in any campground. We drove more than 30 hours to get home. Fortunately, we were four drivers so we rotated equally.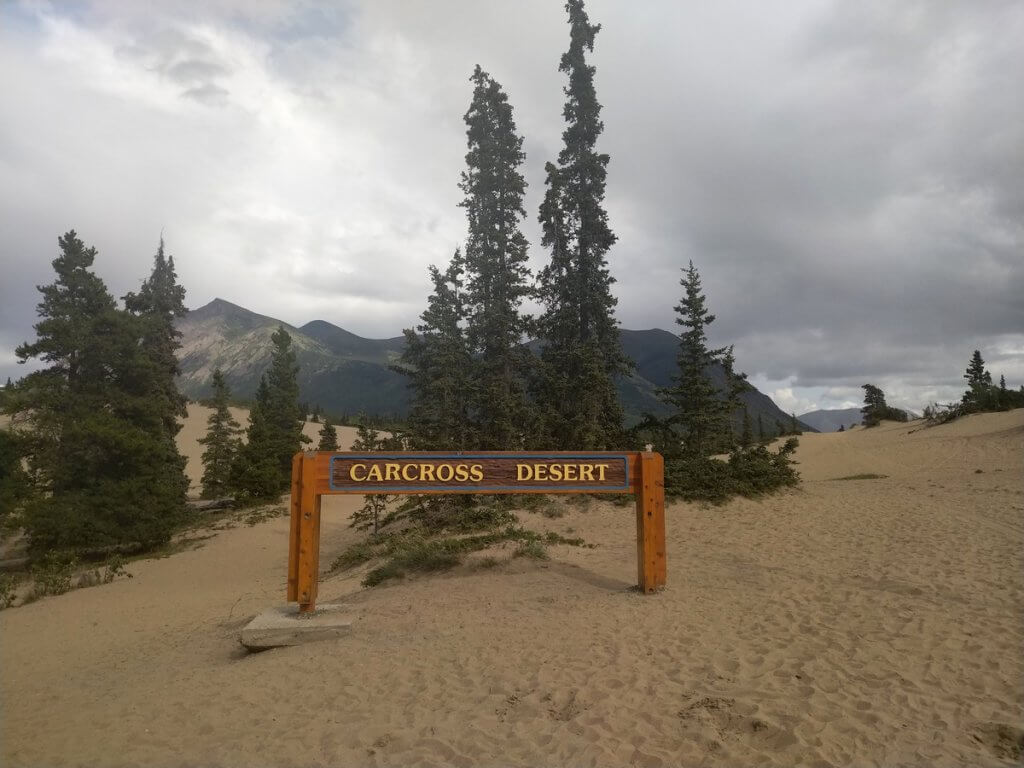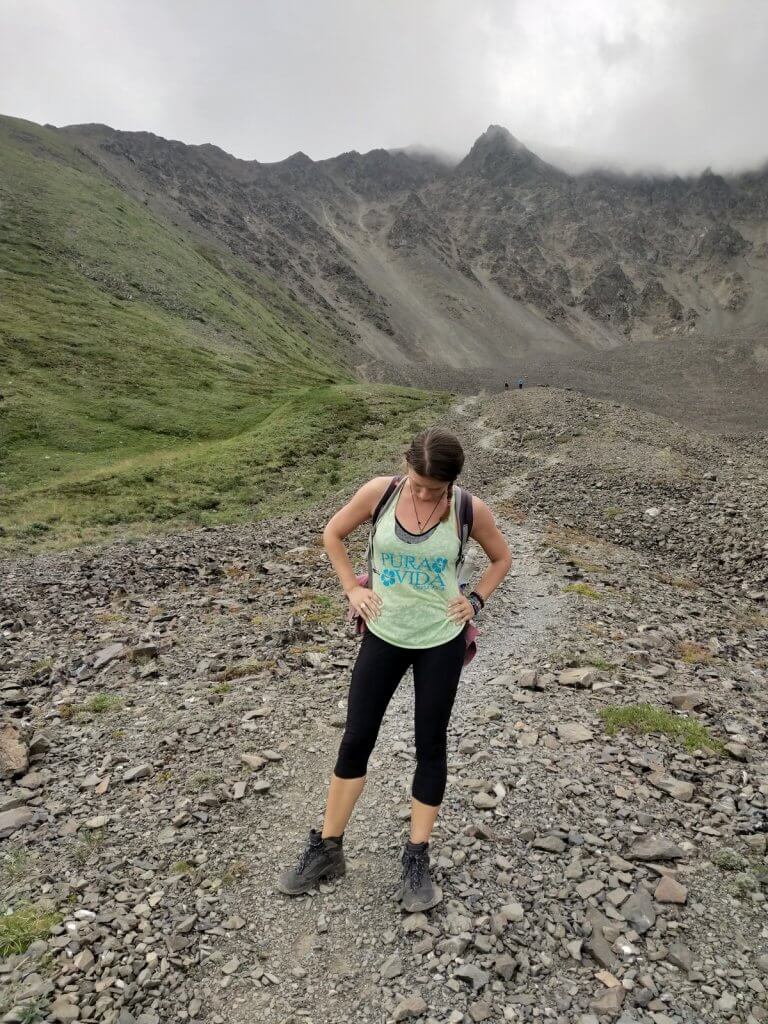 WAS IT WORTH IT???
Yes and no. We have seen amazing places and experienced amazing things, however, journey was too long and hours spent in car seemed never ending sometimes. I am glad we made this road trip, however, I wouldn´t repeat such journey again.
If you wish to receive my latest articles on your email, sign up below.
And if you want to contribute for MiliMundo travels, don´t hesitate and do it now. 🙂
And if you are interested in articles on CENTRAL AMERICA – click HERE. On SOUTH AMERICA click HERE. 🙂
PS: Looking for great travel insurance with great prices? Insurance which you can book even when your journey has already started? Have a look at The True Traveller. I am more than happy with them. 🙂

Please follow and like us: