Hits: 804
In June 2019 me and my 3 friends organized a road trip to famous Canadian Rockies from Vancouver with a rented car and it was mind-blowing. Find some inspiration in this article about where to go, what to visit and which hikes to do while on your trip across Canadian pearl.
Well, let´s have a look at the map first and then read about my itinerary in more details. 
DAY n. 1 – Natural Bridge, Emerald Lake & Takkakaw Falls
HIKE: We started our journey around 7am in Vancouver and in afternoon hours we arrived to our first exploring stop Natural Bridge. That was followed by breathtaking Emerald Lake and pretty high Takkakaw Falls. All these stops were a short drive from lake Louise where we were planning to stay our first night.
CAMP: Lake Louise Campground (booked online few days before)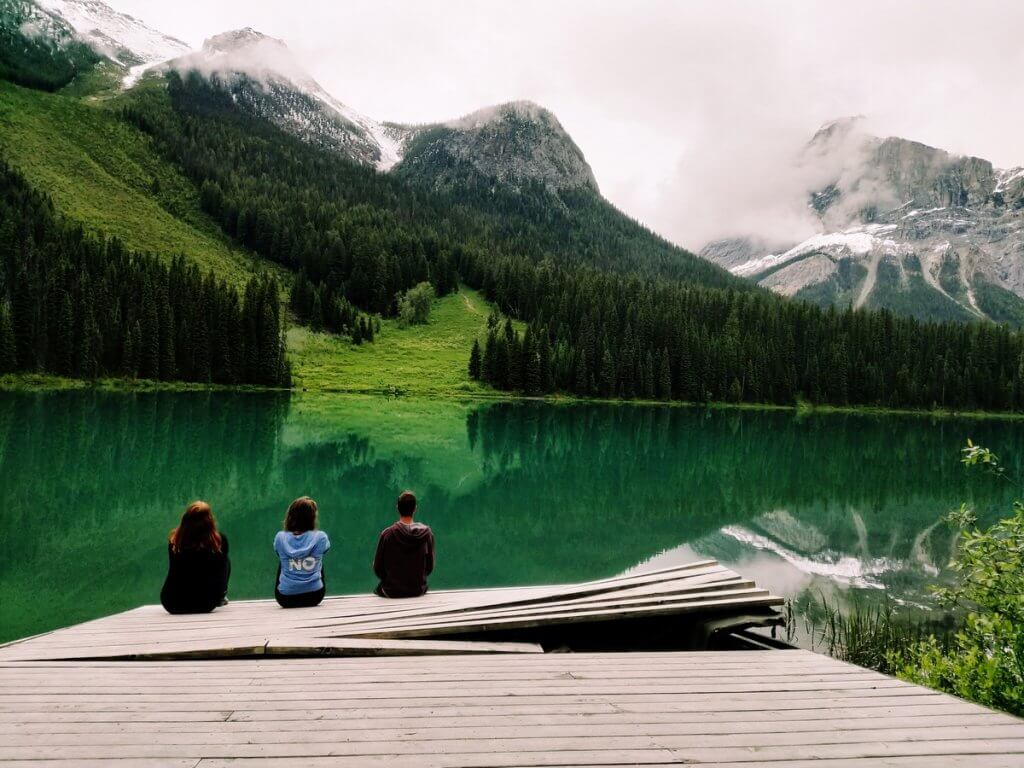 DAY n. 2 – Lake Louise, Little Beehive & Mount St. Piran
HIKE: Our first official hiking day started with the Mount St. Piran. Hike took us few hours, the elevation was a bit under 1000m and it was tough but rewarding. On our way down we stopped at Little Beehive Lookout, Lake Agnes and at the end we chilled at Lake Louise.
CAMP: Lake Louise Campground (for free, good luck 🙂 )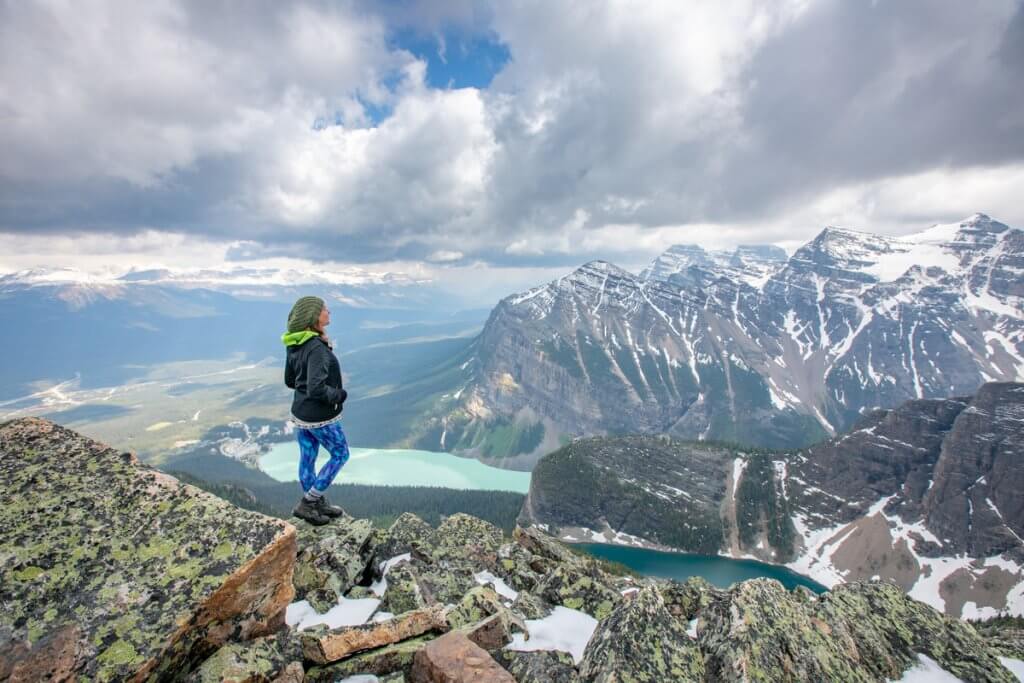 DAY n. 3 – Moraine lake, Larch Valley & Sentinel Pass
HIKE: Road to Moraine lake was already closed at 7:45am so we had to take a shuttle bus for  $6. After we arrived to Moraine lake, we headed towards Larch Valley and hiked up the Sentinel Pass. Beautiful hike with a lot of snowy parts. At the end of the day we tried to chill at Rock Pile at Moraine lake but it was covered by masses of tourists. Too touristy for me but lake itself is breathtaking.
CAMP: Lake Louise Campground (booked online for 2 nights)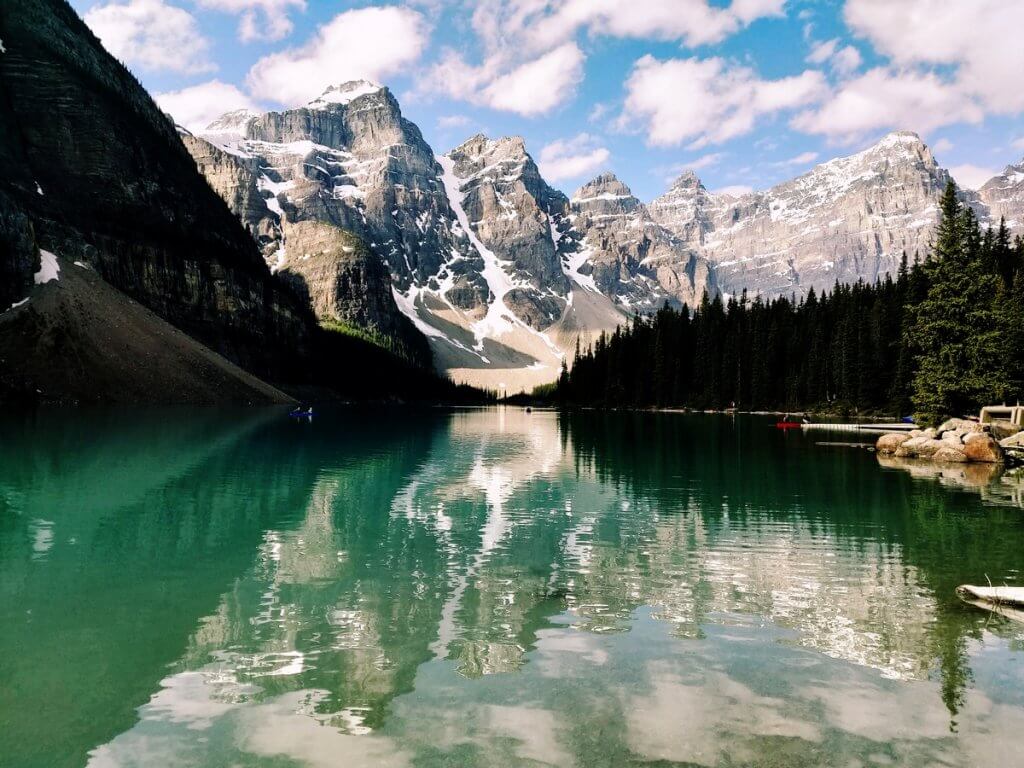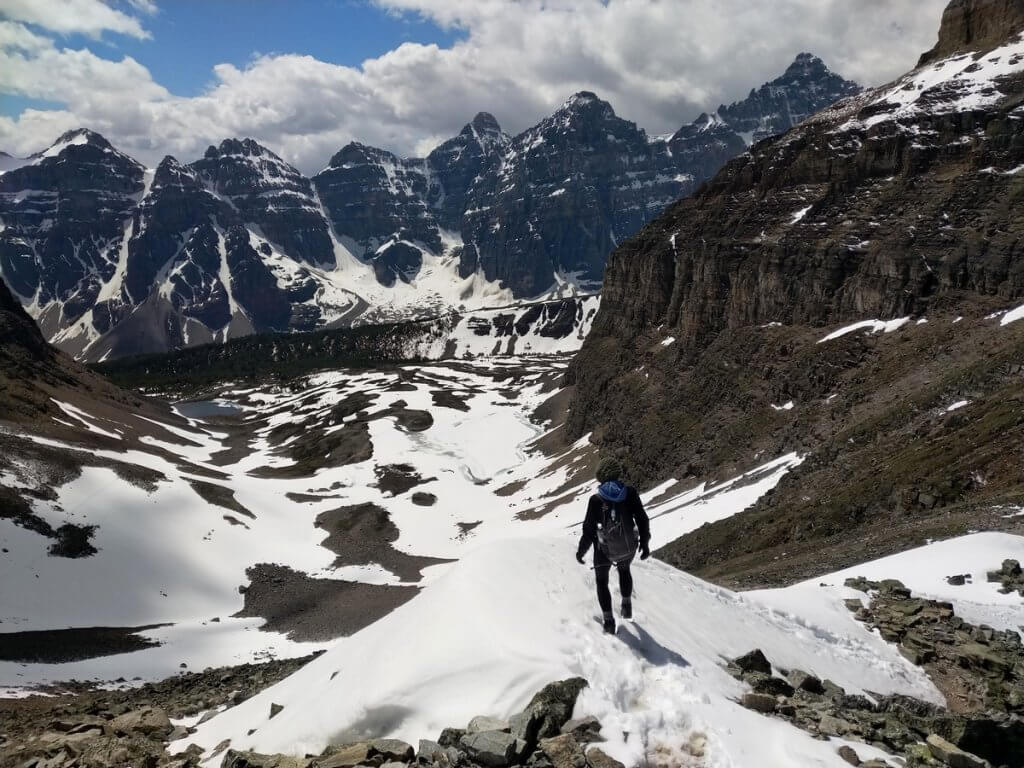 DAY n. 4 – Lake Louise & Plain of Six Glaciers
HIKE: Weather was not the best that day, but on the other hand we had almost whole trail only for ourselves without too many hikers. We hiked up Plain of Six Glaciers in super rainy weather and made a short stop at the teahouse on the way back. It was magical and worthy even in this weather.
CAMP: Lake Louise Campground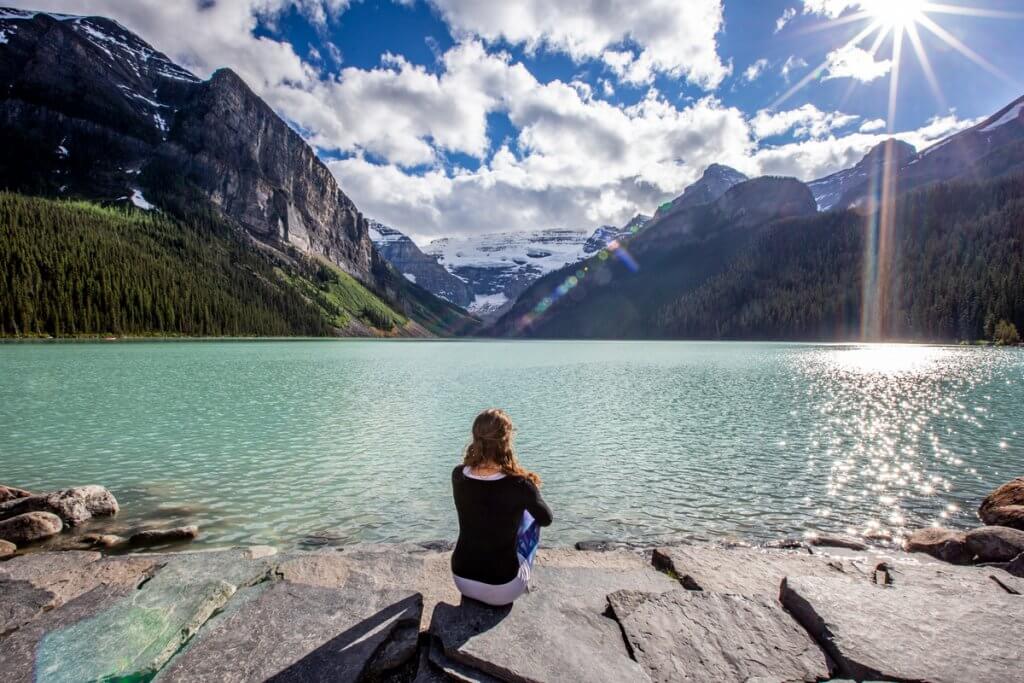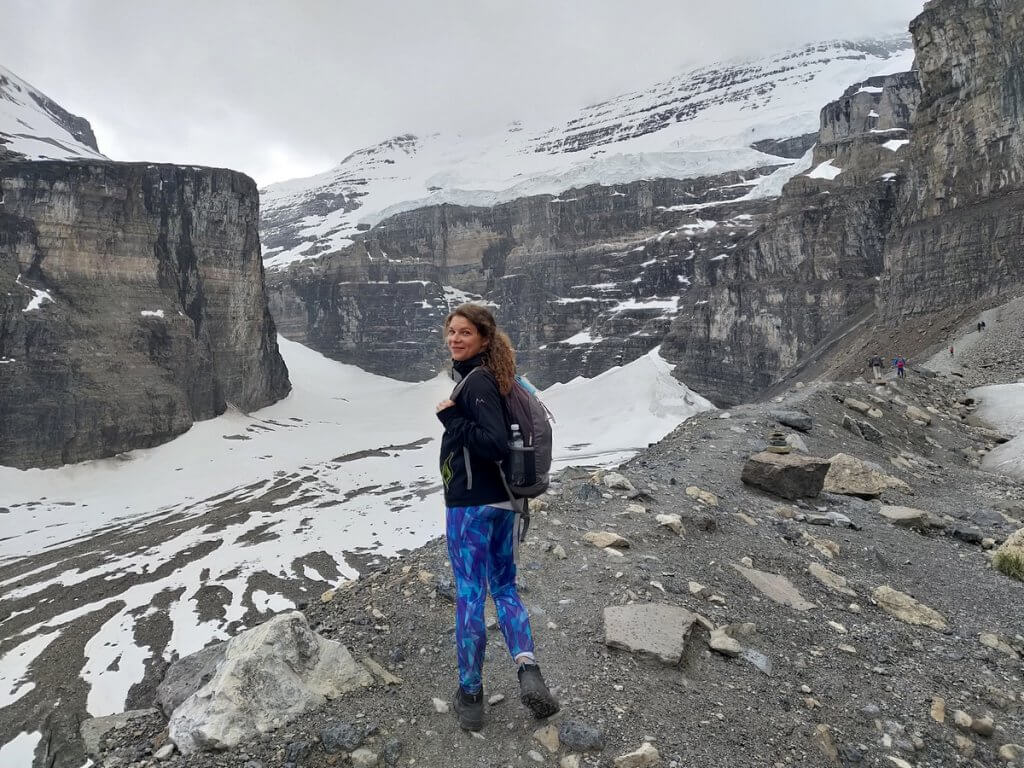 DAY n. 5 – Johnston Canyon (Lower & Upper Falls) & Ink Pots
HIKE: Early morning we changed a camp and afterwards we decided to explore Johnston Canyon. The Lower and Upper Falls were too touristy for my taste, however, there were only few people on the way up to Ink Pots. Highly recommended to continue your way up to those five little pots! 🙂
CAMP: Protection Mountain (First Come First Serve)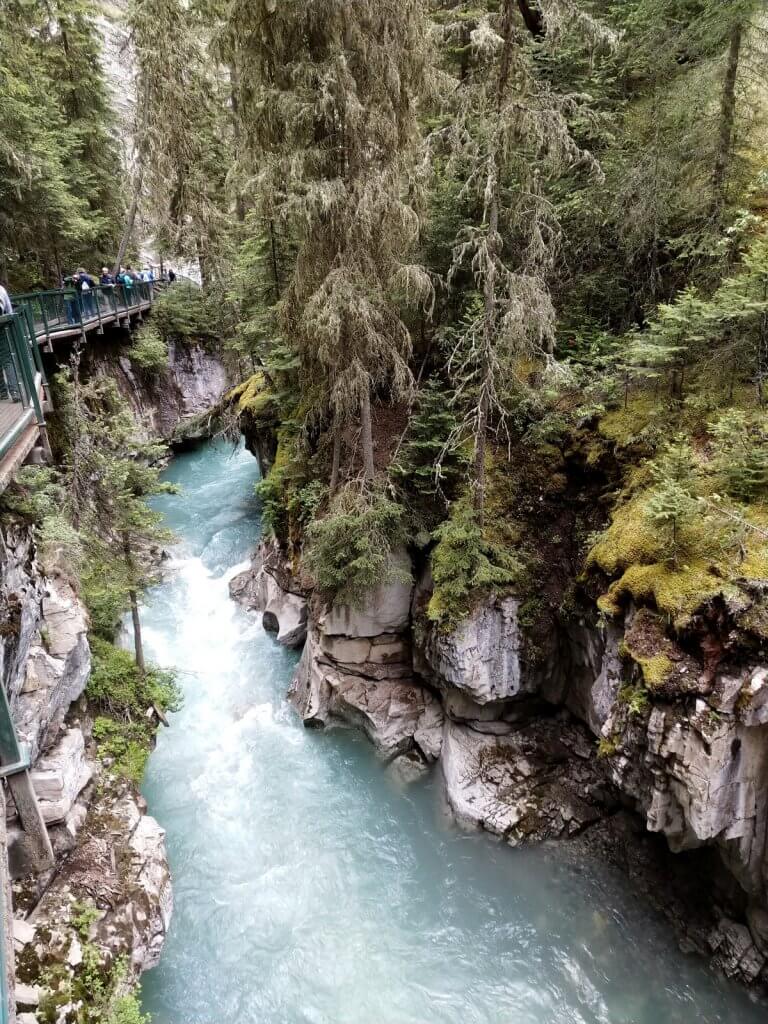 DAY n. 6 – Lake O´Hara & Opabin Prospect
HIKE: It´s not super easy to get to Lake O´Hara. You cannot take your car up there. You can book a shuttle bus but that one is usually booked months in advance. So we decided to walk 12km up there with a risk of bumping into some grizzly bears (fortunately we didn´t over there 🙂 ). After we reached Lake O´Hara, we did a loop around the lake and hiked up the Opabin Prospect where I got the best views in my life. On the way back we took a shuttle for  $10 which leaves every two hours and spots on bus cannot be guaranteed. It´s all about luck.
CAMP: Protection Mountain (First Come First Serve)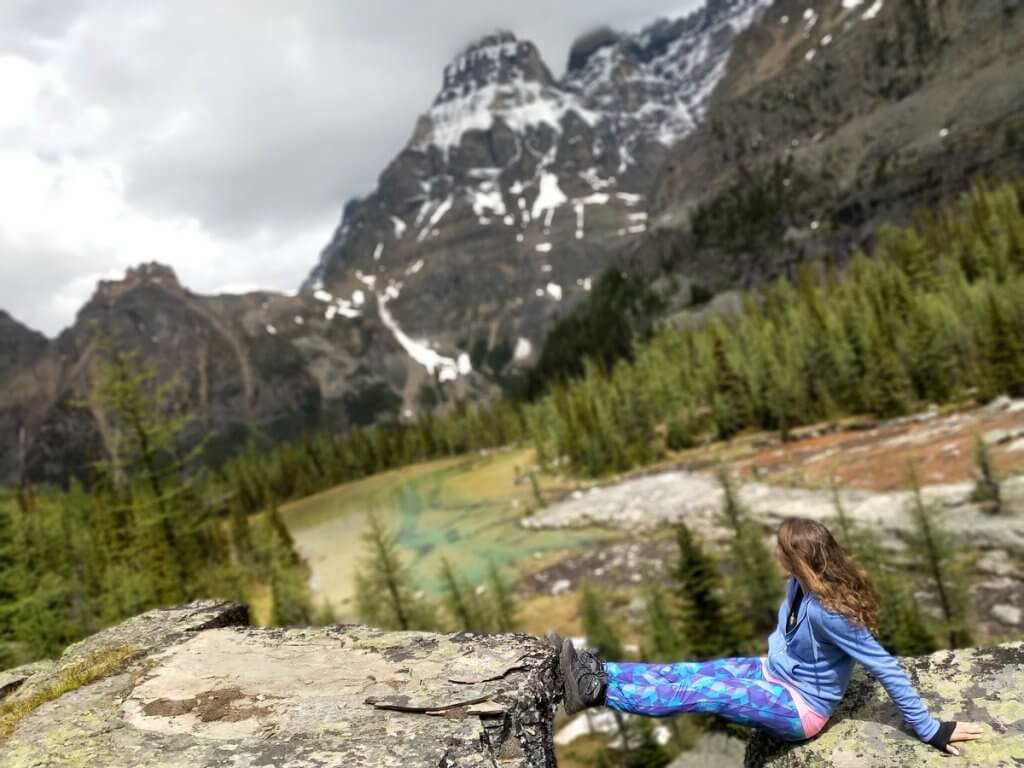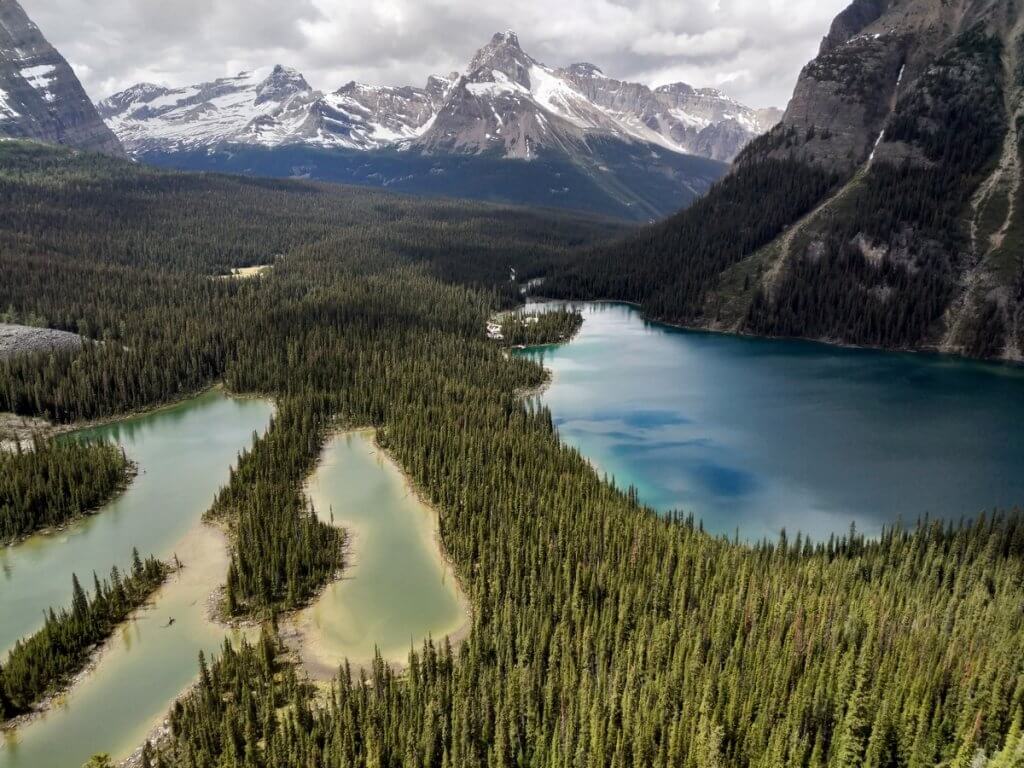 DAY n. 7 – Canmore, Grassi Lakes & Banff Hot Springs
HIKE: This day was our first kind of relaxing day. We met few friends in Canmore and they took us for easy hike to magical Grassi Lakes. In the evening we ended up in Banff Hot Springs which was something we really needed as we didn´t have hot shower at our camp. 😀
CAMP: Protection Mountain (First Come First Serve)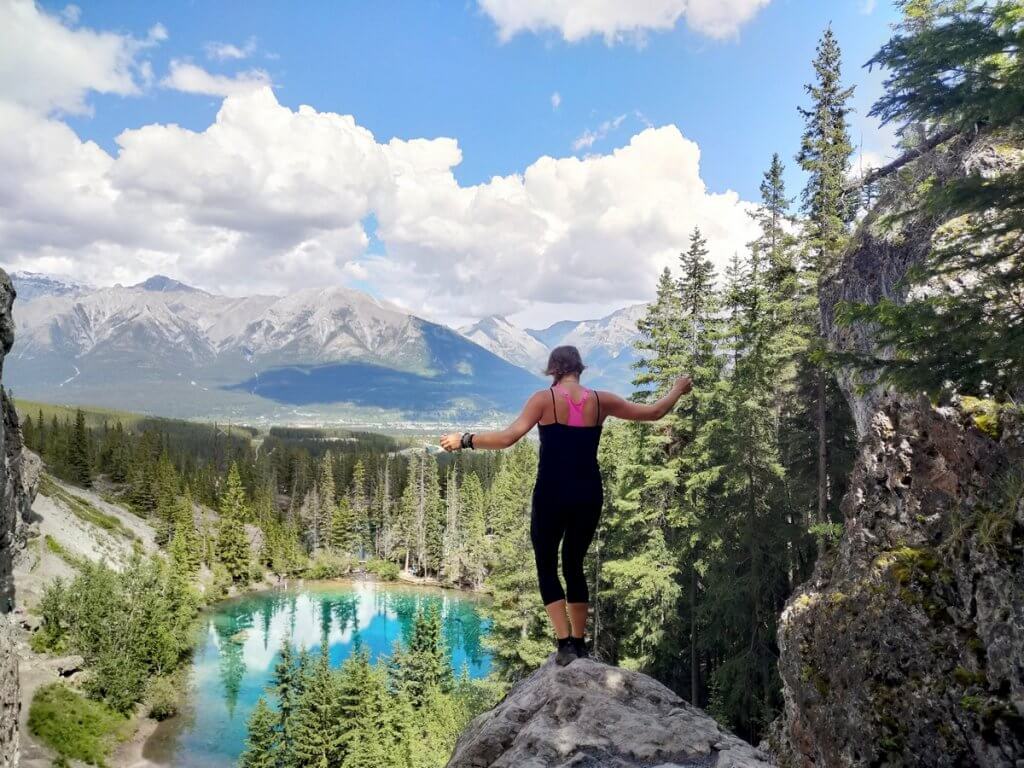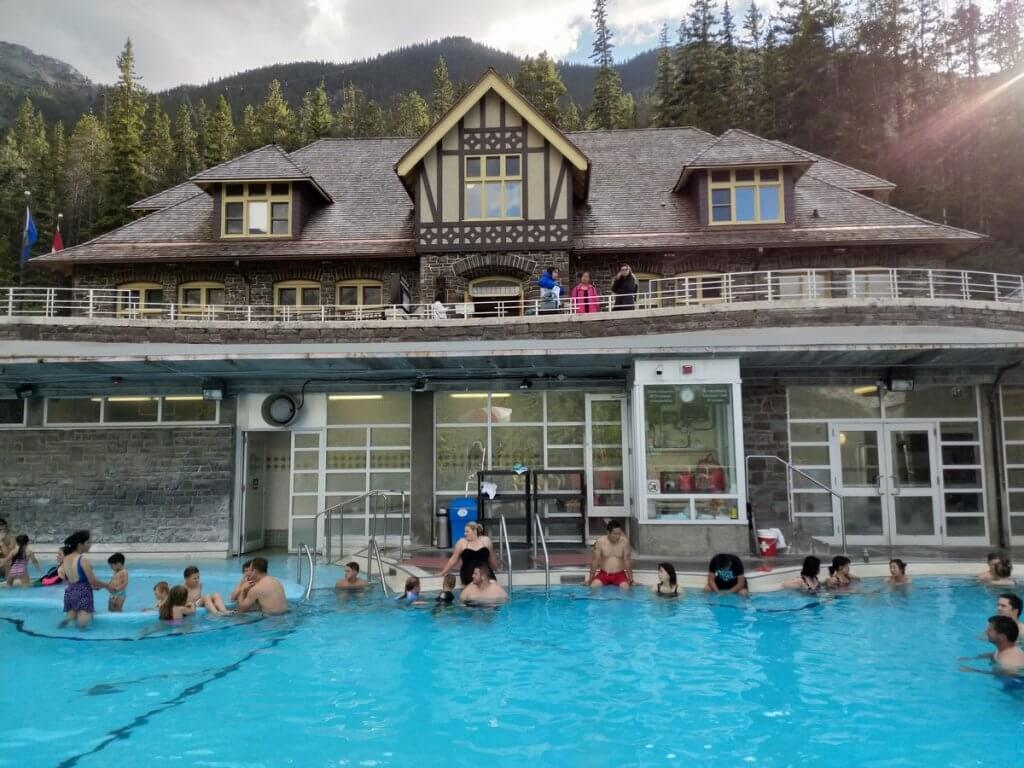 DAY n. 8 – Icefields Parkway – Road trip from Banff to Jasper
HIKE: On the way to Jasper we made couple of stops at must seen places such as Bow lake, Pyeto lake, Mistaya canyon, Athabasca glacier and Sunwapta & Athabasca waterfalls. We arrived to Jasper around 7pm and ended up in a bar drinking some beers with few other friends. 🙂
CAMP: Wapiti (booked a day before for only 1 night)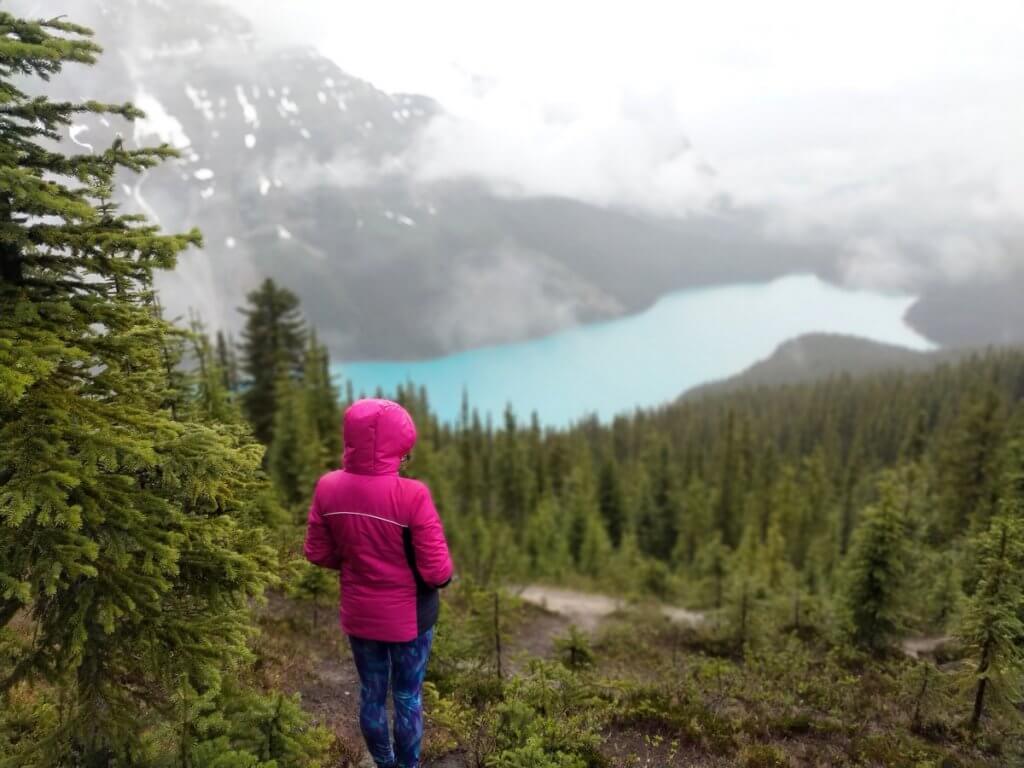 DAY n. 9 – Annette, Patricia and Pyramid lakes & Valley of the 5 Lakes
HIKE: We had rainy morning so we decided not to hike a lot and simply visit few lakes with our car. The first one was lake Annette, then Patricia and Pyramid Lakes. In the afternoon we got lucky with weather and we hiked around the Valley of the 5 Lakes with some sunshine.
CAMP: Snaring (First Come First Serve)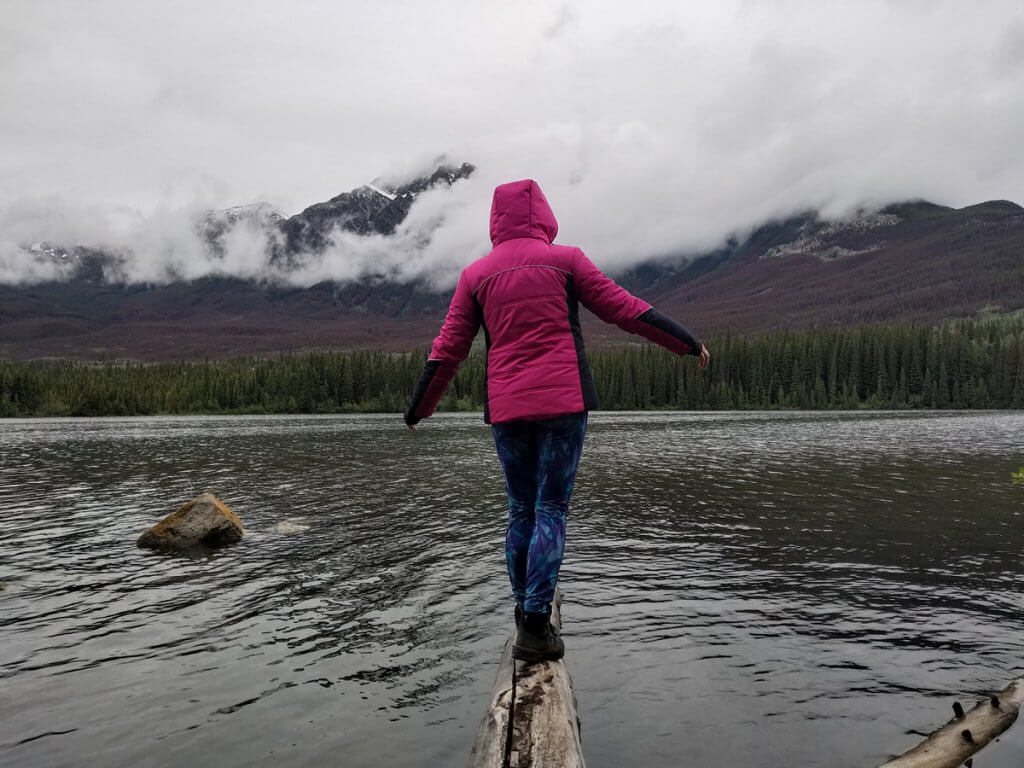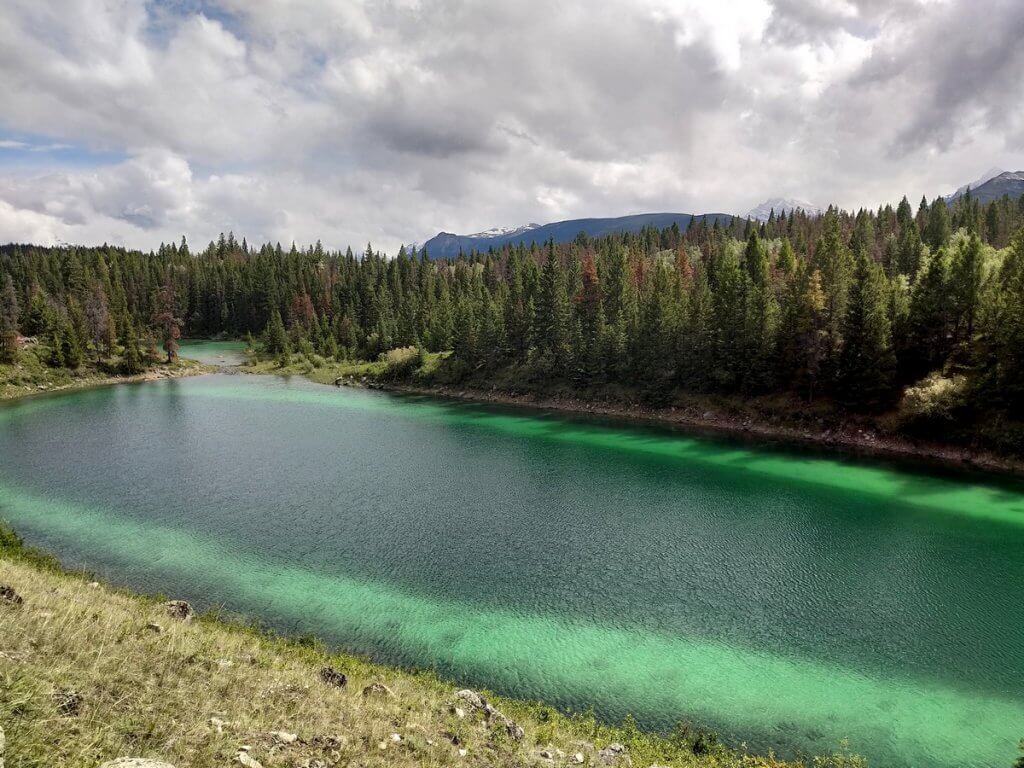 DAY n. 10 – Maligne Canyon, Maligne Lake & Opal Hills
HIKE: Our last day we got the rainiest day of all days but it didn´t discourage us from exploring surrounding of Jasper. Our first stop was Maligne Canyon. Then we headed towards Maligne lake and from there we hiked up Opal Hills. Hike was pretty tough, steep without any mind-blowing views. However, on the way up we saw moose with 2 cubs. And that was unforgettable. 🙂  
CAMP: Snaring (First Come First Serve)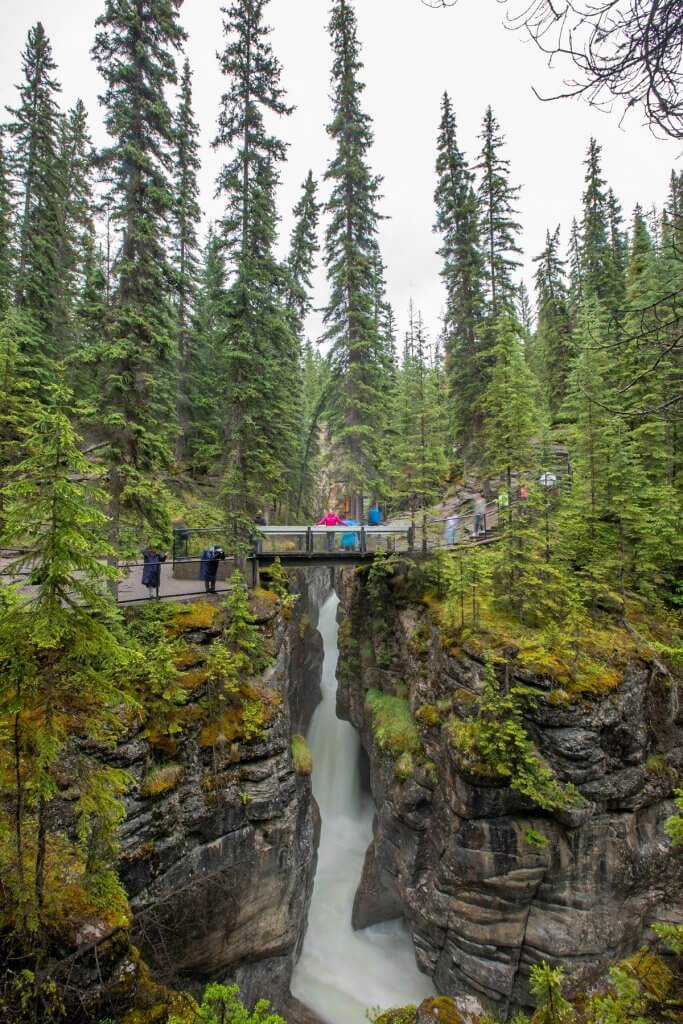 DAY n. 11 – Going back to Vancouver
On the way back home we didn´t make any significant stops as we were already tired and wanted to arrive to Vancouver as early as possible. However, I heard that town Hope is super cute and worth visiting.
In my next article you will read about our budget with all the useful info about camping and campgrounds in Canadian Rockies. Stay tuned and subscribed to my blog. 🙂 

If you wish to receive my latest articles on your email, sign up below.
And if you want to contribute for MiliMundo travels, don´t hesitate and do it now. 🙂
And if you are interested in articles on CENTRAL AMERICA – click HERE. On SOUTH AMERICA click HERE. 🙂
PS: Looking for great travel insurance with great prices? Insurance which you can book even when your journey has already started? Have a look at The True Traveller. I am more than happy with them. 🙂

Please follow and like us: