Everybody loves capital of the Czech Republic – PRAGUE. It´s magical city which has a lot to offer. However, if you are lucky to stay longer in this city of unlimited opportunities, I truly recommend you to explore the beauty of its surrounding.
In this article I would like to give you 5 tips for day trips out of Prague which are easily accessible by public transport and definitely worth visiting.
TIP 1 Kutná Hora
What to do & see – Kutná Hora is a small, charming town located east of Prague. Main attractions of Kutná Hora are Church of St. Barbara and Bone Chapel made of human bones. Architecture of St. Barbara Church is impressive and small bridge linked to it reminds me of Charles bridge in Prague. Bone chapel (Kostnice) is a truly strange place. Just imagine bizzare decoration of a lustre made of human bones or ornaments from human blade-bones. It is scary, strange and impressive at the same time. And definitely worth visiting.
How to get there – Take a direct train from Prague´s main train station to town Kutná Hora. Journey takes around 50 min. From city centre to Bone Chapel you can either walk (around 3 km), grab a taxi or take train to station called "Kutna Hora Sedlec".
Budget – One way train ticket costs around 105 CZK. Entrance to Church of St. Barbara costs 60 CZK. Entrance to bone chapel costs 90 CZK. Combination of tickets can be purchased for lower price.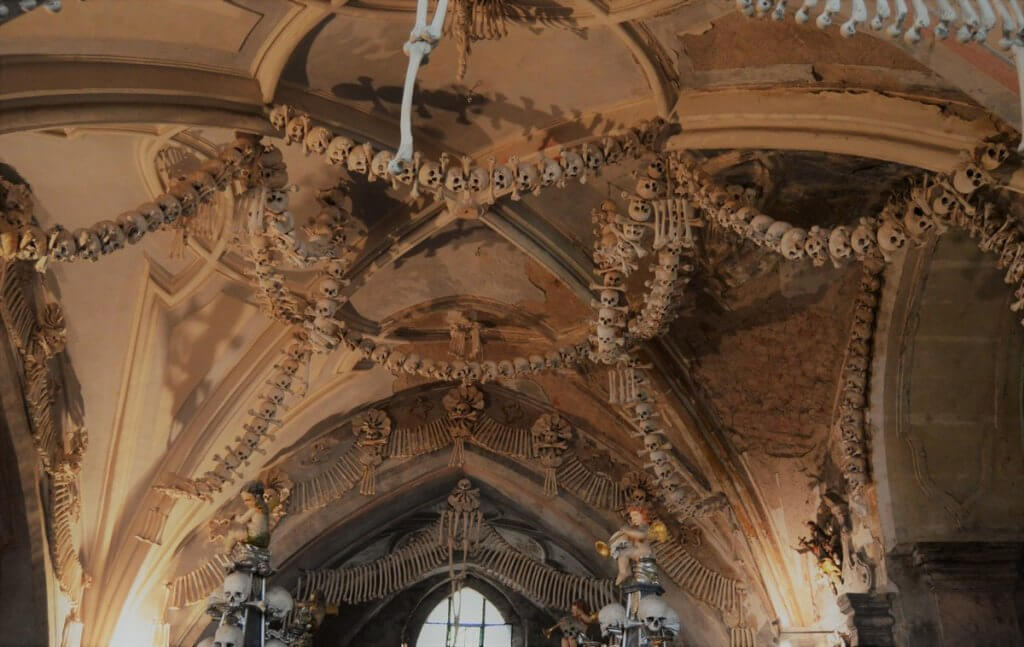 TIP 2 Terezin
What to do & see – Terezin as a former Nazi camp served as transit camp for Czech Jews and as a ghetto-labour camp in years 1941 – 1945. Nazis used "Theresienstadt ghetto" to hide the nature of the deportations by Nazi propaganda. Visiting Terezin with a proper tour guide will give you the opportunity to look back at the times of cruel war conditions, learn a bit about its rough history and visit graves among graves.
How to get there – Direct bus from Prague´s bus station Holešovice to Terezín. Journey takes around 55 min.
Budget – Day trip organized by Sandemans New Europe costs 900 CZK and includes private bus, all entrances and tour guide. If you want to make it on your own, one way bus ticket costs 90 CZK. Combined ticket to Small Fortress, Ghetto museum costs 215 CZK.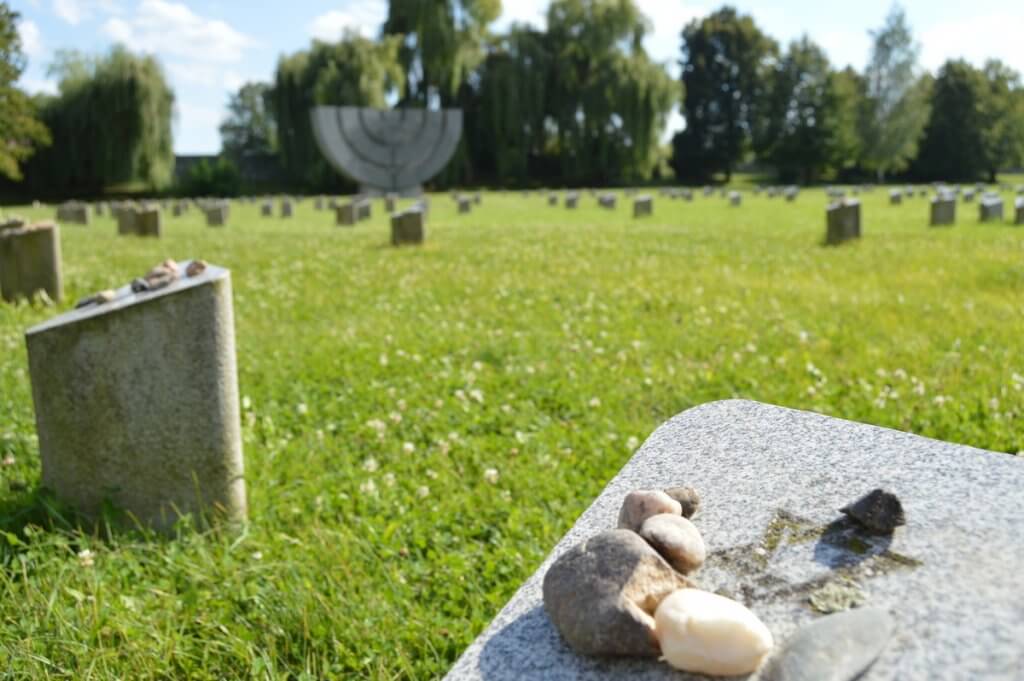 TIP 3 Český Krumlov
What to do & see – Český Krumlov is a tiny, magical town located around 3 hours South of Prague and has a lot to offer. From hiking in breath-taking nature in surrounding, through walking its narrow, cobbled streets to exploring of the 2nd biggest castle complex of the Czech Republic. I visited this town during winter time but I am sure that summer will give sparkle to this town, too. Don´t forget to check "Free Walking Tour" in Český Krumlov which starts on the main square daily at 10:30 and which gives you the opportunity to learn something new about town´s history.
How to get there – RegioJet offers bus rides to and from Český Krumlov EVERY HOUR and one way journey takes 3 hours. Buses leave in Prague from "Andel, Na Knizeci" and NOT from Florenc.
Budget – Return bus ticket by RegioJet costs around 400 CZK, entrance to Tower 50 CZK, entrance to the Castle complex vary according to the variation – each variation around 150 CZK – more info on entrance prices can be found HERE. Lunch menu for 159 CZK can be found in restaurant called DEPO which is located close to Tower of the Castle.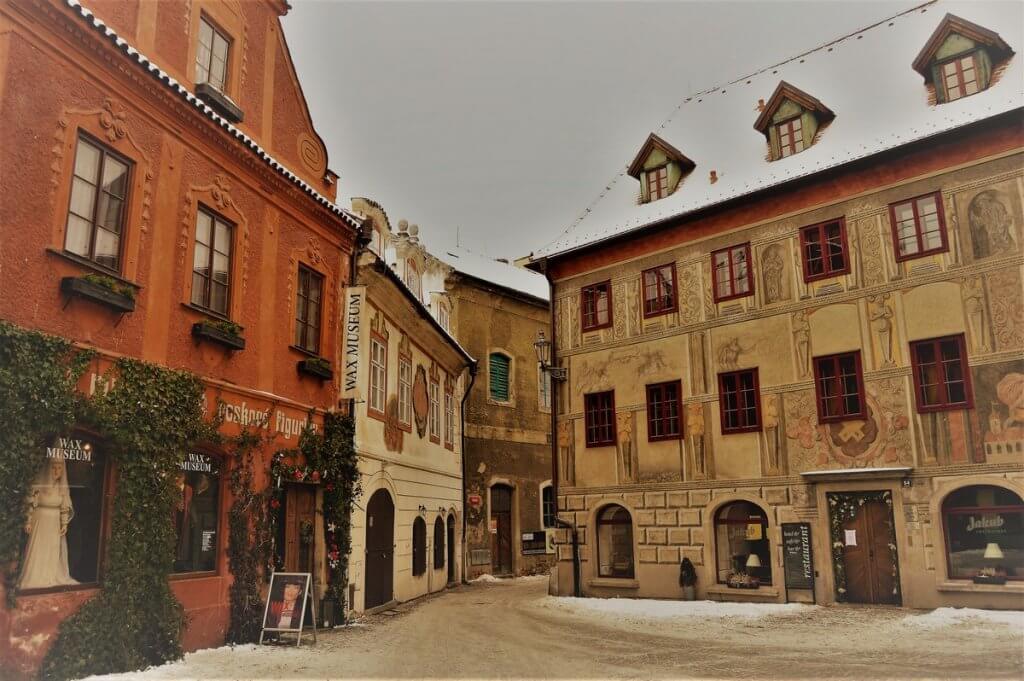 TIP 4 Vyhlídka Máj (Viewpoint May)
What to do & see – River "Vltava" (or in English correctly Moldava) is the longest river of the Czech Republic. At "Vyhlídka Máj" you will get a chance to observe beautiful views over Moldava and at the same time explore beauty of Czech woods and nature. I spent hiking through woods at Vyhlídka Máj for couple of hours and I got to another viewpoint called "Smetanova vyhlídka". Highly recommended even at winter time.
How to get there – Take a public bus n. 390 from Prague Smichov station to village called Štechovice and from there another bus to village called Teletin. Both buses wait for each other. Journey takes around 1 hour. Buses leave once in few hours so check the schedule on www.idos.cz, especially for your way back.
Budget – One way bus ticket costs only 32 CZK if you have the open card (or monthly pass in Prague) or 46 CZK without it. No other entrance fees.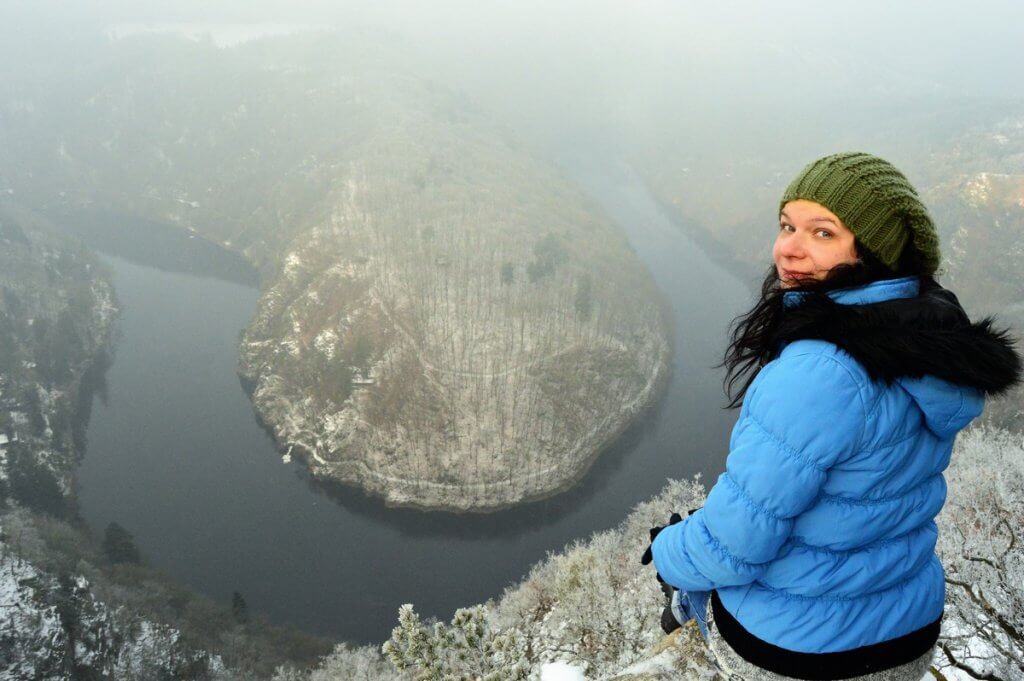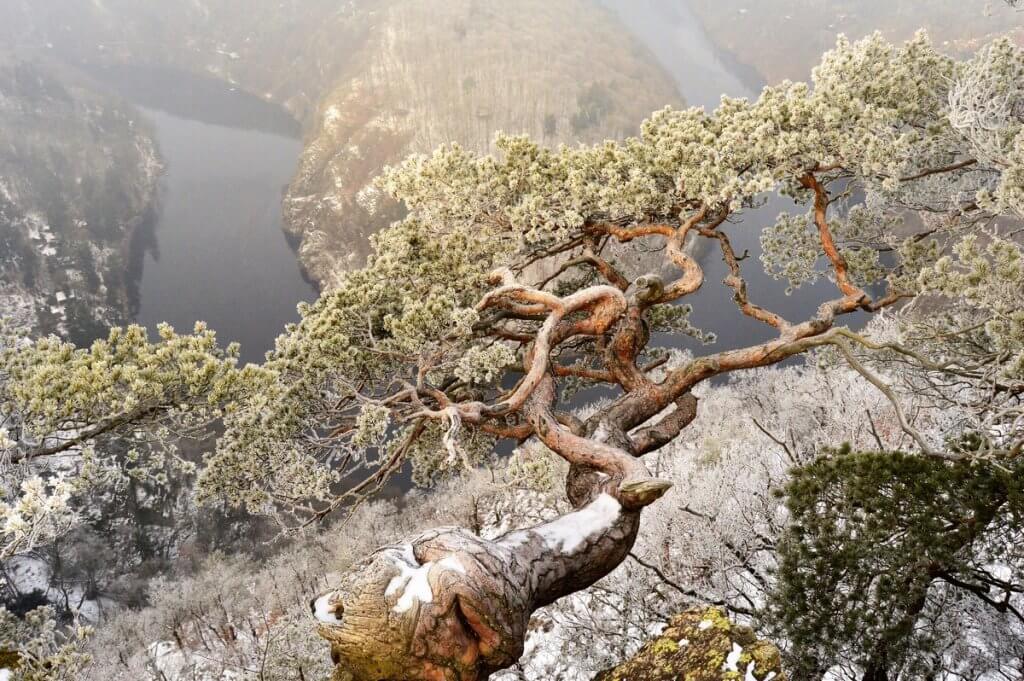 TIP 5 Veľká & Malá Amerika (Big & small America)
What to do & see – Veľká a Malá Amerika represent system of limestone quarries located in region of "Český kras", close to village Morina. They are partly flooded and abandoned and are popular for Czech filmmakers. Even during my visit there was Czech TV staff shooting a movie about Vikings. It´s a nice tip for nature and hike lovers.
How to get there – you have more options. The easiest one is to take direct train from Prague´s main train station to town "Karlštejn". Journey takes around 40 min. From there follow yellow sign in order to get to limestone quarries. Signage are in good state. Another option is to take direct train from Prague to village called "Srbsko" (Serbia) and make your way longer but with some nice extra hiking.
Budget – One way train ticket costs around 55 CZK. There are no other entrance tickets. Karlštejn castle ticket costs 170 CZK.
I am sure that surrounding of Prague has a lot to offer, more than I mentioned but I believe that my 5 tips for day trips out of Prague are worth making. You will find your "cup of coffee" within my tips if you are nature lover, hiker, historian or simply person who is interested in learning new things and opening its horizon.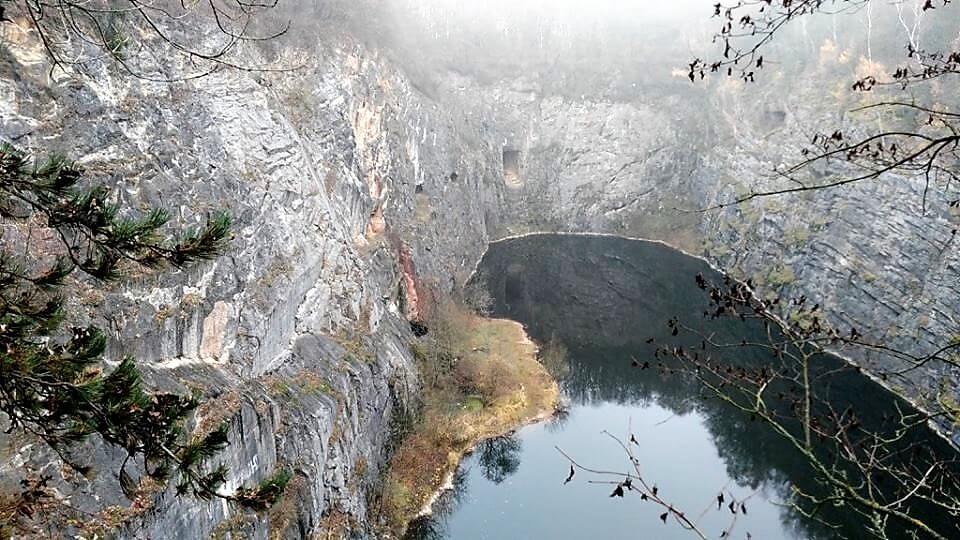 Do you have any additional tips? Don´t hesitate and write it down.
SUBSCRIBE to MiliMundo